After more than four months spent in the grip of wine (first in the form of refreshing spritzer during the summer months, then by attending a different wine festival every weekend in September), it's time we put the genie of fermented grapes back into the bottle and focus our thirst towards hops.
Nowadays, it's virtually impossible to not find a bar serving amazing brews within a 500-meter radius in downtown Budapest, but it doesn't hurt to know some of the most iconic places of the genre. Without further ado, let us give you the Funzine ale trail!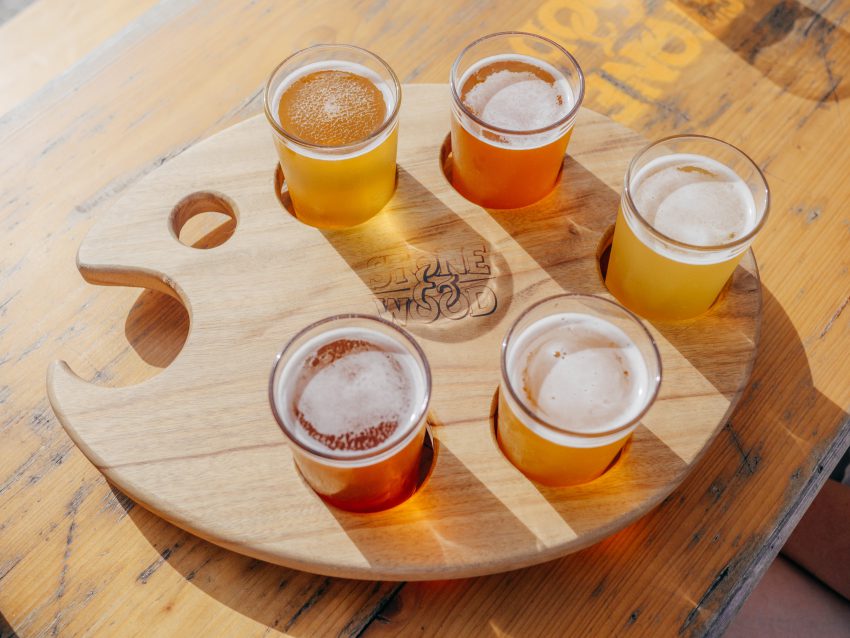 1094 Budapest, Tűzoltó utca 22.
Located in a former glass factory, Élesztőház is the alpha and omega of the craft beer revolution: in the 5 years since its foundation it has become a true institution, now comprising of Central Europe's first cask ale bar, a butcher's kitchen, a coffee shop, a brew studio that hosts beer-tasting and brewing classes, an apartment-restaurant, a hip beer hotel, and a wine and tapas bar, besides the original craft beer bar. Offering a wide selection of Hungarian artisanal brews as well as ingenious beer cocktails, Élesztőház should be the go-to place for every beer buff.
1076 Budapest, Holló utca 12-14.
Situated just behind buzzing Gorzsdu Courtyard, Léhűtő offers around 60 beers to choose from, its selection ranging from porters to lagers and malt brews produced within and outside Hungary. In addition, this popular venue (consisting of two adjoining bars) also functions as a tapas bar awaiting guests with enticing beer meals such as the onion chutney burger or the Spanish ratatouille.
1088 Budapest, Rákóczi út 29.
Named after Dezső the Pig from the Communist-era Hungarian movie classic The Witness, Neked Csak Dezső! started out as a tiny pub selling their own beer in Dohány utca. Last year, however, they moved into a "slightly" more spacious place, on the corner of Rákóczi út and Gyulai Pál utca. Able to house up to 170 people, the new location features 32 beer taps, an open brewery with seven beer tanks, countless bottled beers, and its very own kitchen led by Chef Tibor Tóth of Laci! Konyha! fame. Dishes available at the downtown's biggest gastro pub include black mussels, goulash soup, lamb gyros and beef brisket sandwich.
1011 Budapest, Bem rakpart 12.
The only member of our list of beer bars found in Buda, Henri is also the oldest of the bunch, having opened its doors back in 1996. Founded by a group of beer enthusiasts, the pub drew inspiration from the founding members' travels in Belgium. Today they import more than 80 different type of beers from the country (offering 150 bottled beers and 11 draught beers in total), which are accompanied by an exhaustive menu focusing on Belgian and French gastronomy. From cheese plates and mussels to creamy escargots and tender shoulder of lamb with green pepper sauce, Henri is one for the gourmet crowds.