Once upon a time, a man named Károly Gundel (son of a Bavarian born chef, Johann Gundel) came up with an exciting idea: to revive his family-owned business, he added an orange- chocolate-walnut crêpe variety to their restaurant's menu, today known as the Gundel crêpe, and the rest is history.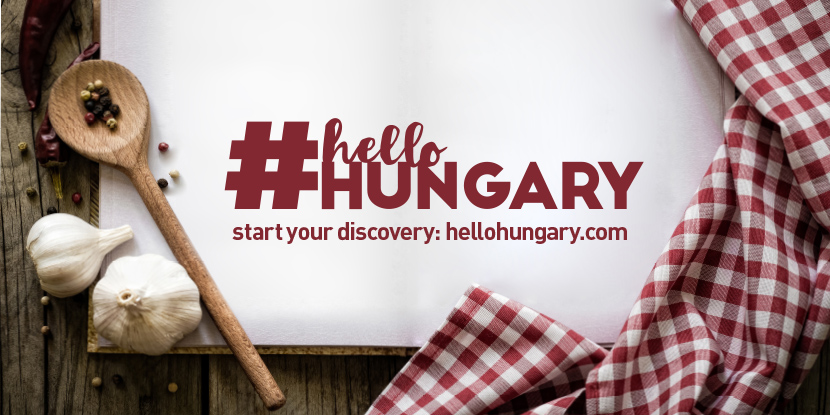 We could go into raptures about the incredible dessert sensation: it is creamy, very pleasant to taste and easy on the eye. It is undoubtedly the most famous Hungarian sweet course you can have at the end of a meal. We never seem to run out of praising words, but instead of talking, let's get down to business! Thanks to Gundel restaurant, we are able to share Károly Gundel's legendary recipe with you. Enjoy!
Ingredients (for 4 people)
2 large eggs
1 cup milk
2 drops pure vanilla extract
½ teaspoon granulated sugar
a pinch of salt
grated zest of 1 lemon
1 cup all-purpose flour
1/3 cup seltzer water
½ cup vegetable oil
Directions
In a 2-quart bowl, mix the eggs, milk, vanilla, sugar, lemon zest and salt. Add the flour and stir until smooth. Add the seltzer water, a little at a time until the batter is the consistency of thin sour cream.
Set aside to rest for 30 minutes, or cover and refrigerate for at least 2 hours.
Brush an 8-inch crêpe or frying pan with oil and heat over medium-high heat. Pour about 1/3 cup of batter into the pan and tilt the pan to cover it with batter.
Cook for 20 seconds, turn the crêpe over, and cook for 20 seconds longer until set. Put the crêpe on a plate.
Make 7 more crêpes with the remaining batter for a total of 8, stacking them on top of each other as they are made. The nut filling and the chocolate sauce are the "icing on the cake", find out how to make them here, where Gundel restaurant's tutorial video is also available! Special thanks to Gundel restaurant.
Wine Advisor:
Tokaj's late harvest wine with its moderate residual sugar content compliments the dessert's dominating flavours: raisin and walnut.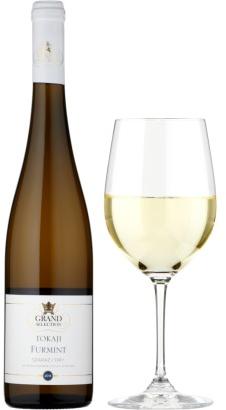 The City's Best Gundel Crêpe
Definitely the quintessential Hungarian dessert, Gundel crêpe is a staple at every self-respecting restaurant. It is no wonder that the raisin and walnut-filled pancake is an easy-to-prepare sweet treat rich in flavours, owing its name to the country's number one restaurateur family. Let us give you the 11 venues that serve the best Gundel crêpes in Budapest!
The place where it all began. Started off under the ownership of Ferenc Wampetich in 1894, the restaurant was taken over by Károly Gundel in 1910, who transformed the eatery into an internationally renowned venue of Hungarian and French gastronomy. Besides serving a number of classic dishes, the restaurant had also created some of its own (now equally famous) recipes, including Palóc soup, Somló-style sponge cake, and the eponymous Gundel crêpe, inspired by a pancake served to Gundel by the wife of Hungarian writer Sándor Márai, Lola. In addition to the iconic dessert, Gundel Restaurant offers a multitude of mouth-watering fares, including caviars, foie de gras brulée, dumpling stuffed with veal cheek and covered in sour cream, and pumpkin velouté.
1146 Budapest, Gundel Károly út 4. – www.gundel.hu
Established in 1887, Centrál Kávéház is one of the few survivors of the late 19th century coffee house boom in Budapest, and it's as beautiful as ever, complete with antique furniture and a lot of wooden surfaces. The downtown venue is situated on the corner of Károlyi and Irányi utca, hidden in plain sight thanks to the shades provided by the surrounding buildings. The historic café's kitchen puts Hungarian cuisine in the spotlight, with equal amounts of respect for tradition and openness to new ideas present in their dishes. Aside from delicious pick-me-ups and hearty meals, the menu of Centrál Kávéház also features scrumptious desserts, such as Gundel crêpe and coconut panna cotta with passion fruit and pineapple.
1053 Budapest, Károlyi utca 9. – www.centralkavehaz.hu
Found in the centre of Budapest's Jewish District, homely Gettó Gulyás offers a straightforward selection of classic Hungarian dishes, with its menu focusing on the heartier, meaty side of Magyar cooking. You'll find a colourful variety of pörkölt (stew) here, with veal, chicken, rooster testicles, beef, venison, catfish, beans and mushrooms as the main components. The stews are usually served with nokedli and the pickles of your choice. If you desperately want to forget about your New Year's resolution diet, then ask for Gettó Gulyás' heavenly Gundel crêpe and go out with a real bang! Composed of two pancakes generously filled with walnuts and doused in chocolate sauce, it is flambéed right at your table.
1077 Budapest, Wesselényi utca 18.
You'll find Kéhli Restaurant in one of the city's most enchanting surroundings, a small remnant of 19th century Óbuda, just a couple of minutes' walk from Árpád híd. This beloved culinary time machine has been operating under the name of the Kéhli family since 1899, offering guests authentic Hungarian dishes, a dignified service, and live gypsy music. Gyula Krúdy, Hungary's most famous gastro-bohemian storyteller lived right next door to Kéhli, and we're sure that if he was alive today, he'd still spend every major meal of the day sitting at his favourite spot which is reserved for the writer to this day. Kéhli's menu includes all the classic recipes of the past couple of centuries of Hungarian cuisine, from a myriad of fish and meat dishes to the toothsome Gundel crêpe, served in flaming rum.
1036 Budapest, Mókus utca 22. – www.kehli.hu
Located on the restaurant-packed Liszt Ferenc tér, Porto di Pest awaits guests with the creme of Italian and Hungarian gastronomy, a pleasant summer terrace, a sizable selection of cocktails and more, including a giant screen for sporting events. The dimly lit interiors provide a perfect backdrop for a romantic night-out, but the inexpensive lunch deals also make Porto di Pest an equally excellent daytime destination. Their menu ranges from salads and hamburgers to pasta, pizza, and risotto, as well as Hungarian classics such as goulash soup, chicken paprikash, and their unique Gundel crêpe, made of chestnut flour, served in a spectacular coat of flame.
1061 Budapest, Liszt Ferenc tér 3. – www.portodipest.hu
One of the best representatives of Jewish-Hungarian crossover cuisine in Budapest, family-run Fülemüle is easily accessible on foot from busy Blaha Lujza tér. The venerable restaurant specializes mainly in goose and cholent dishes, but they wouldn't have made it onto our list if they didn't also make an amazing Gundel crêpe. The Singer family pairs up the recipes of old days with the most recent kitchen technologies resulting in first-rate, hearty Judeo-Hungarian meals including goose liver, goose soup with matzo ball, cabbage pasta, and a selection of superb desserts: besides their Gundel crêpe, you should also give a try to fried matzo with nuts and chocolate sauce, Fülemüle's staple sweet course.
1085 Budapest, Kőfaragó utca 5.
Situated in a historic environment right next to the impressive Romantic-style building of Vigadó, Dunacorso has been offering the same unmatched view of the Royal Palace for 40 years now, run by the third generation of the owner family. Besides the splendid panorama, Dunacorso is also famous for its professional service, its fine wine repertoire, and the reformed flavours of its kitchen ranging from cold foie gras with red onion jam and homemade French brioche to roasted sturgeon and creamy spinach with dried tomato cream and porcini mushroom. To end your meal on a sweet note, ask for Dunacorso's hedonistic Gundel-style pancake!
1051 Budapest, Vigadó tér 3. – www.dunacorso.hu
Named "Hundred-Year Old Restaurant" in English, the  www.dunacorso.hurestaurant actually dates much further back: having opened its doors in 1831, it is the oldest continuously operating restaurant in the Pest part of the city, housed inside a building from 1755! Once frequented by market sellers and well-to-do aristocrats, Százéves Restaurant is now a popular tourist destination because of its illustrious location, authentic 19th century milieu, and the immense assortment of Hungarian and international dishes available there. Book a table at Százéves Restaurant for a truly special evening, and taste history through their wonderful meals including leek cream soup in rye bread, boar stew with parsley potatoes, and Gundel crêpe.
1052 Budapest, Piarista utca 2. – www.szazevesetterem.hu
Another entry from the bustling Liszt Ferenc tér, radio show host Ferenc Rákóczi's Korhely Restaurant is a musically enhanced gastro pub that focuses on Hungarian dishes prepared with locally sourced ingredients like truffles from Bakony, cheese from Etyek, and sausages from Bátaszék and Békéscsaba. Compared to other restaurants in the neighbourhood, prices at Korhely are quite wallet-friendly – for instance, a portion of flambéed Gundel-style pancakes costs no more than 1,500 HUF. Couple that with the fresh, homely flavours of the venue's nourishing meals, the attentive service, and the gorgeous evening view of Music Academy on the opposing side of the square, and you have the makings of a great time.
1061 Budapest, Liszt Ferenc tér 7. – www.korhelyfaloda.hu
Housed in the same late-17th century building as the Petőfi Literature Museum, Károlyi Restaurant is the perfect place for a relaxing adventure in the rich lands of Magyar cooking. Opened in 2002, the venue was born with the aim of offering dishes that reflect the spirit of traditional Hungarian tastes and the history of its prestigious home. The result is a menu that's mainly comprised of seasonal dishes, including a number of gluten-free, vegan, vegetarian, and sugar-free options. If you don't have any dietary preferences, we recommend that you start off your meal with beef bouillon (served with semolina dumplings and horseradish), then move on to veal goulash in potato pancake as your main, and finish up with a Gundel crêpe as your final course.
1053 Budapest, Károlyi utca 16. – www.karolyietterem.hu
Just a few blocks away from Oktogon, the brick wall interiors of Regős Restaurant hide a true gem of gastronomy: the unpretentious underground eatery entices guests with large portions of authentic Hungarian dishes, a lovely wine and liquor selection, and a warm and welcoming service. A three-course lunch menu only costs 1,500 HUF, but the á la carte offers are also reasonably priced. The venue's most popular dishes include Belgian beer soup, Chicken paprikash with dumplings, the bizarre-sounding but surprisingly delicious lung stew, and walnut-filled, chocolate-drowned Gundel pancake. If you're looking for a place off the beaten path with simple yet amazing dishes for low prices, be sure to drop by Regős Restaurant!
1068 Budapest, Szófia utca 33. – www.regosvendeglo.hu