Considering the beauty of the location that gives home to the festival, you would think sipping on a glass of fine wine couldn't be any more special. Well, wait and see!
Budapest Wine Festival is awaiting wine-loving visitors with an impressive line-up of events related to culture and gastronomy once again. Attendees can enjoy the gorgeous panorama day and night while tasting a glass of high-quality wine produced by more than 200 Hungarian and foreign wineries. This year Balaton wineries get into the spotlight, but the event offers insight to the region's gastronomy and culture as well. The program called "Balaton NOW" aims at proving that Balaton's dazzling life doesn't end by the arrival of autumn.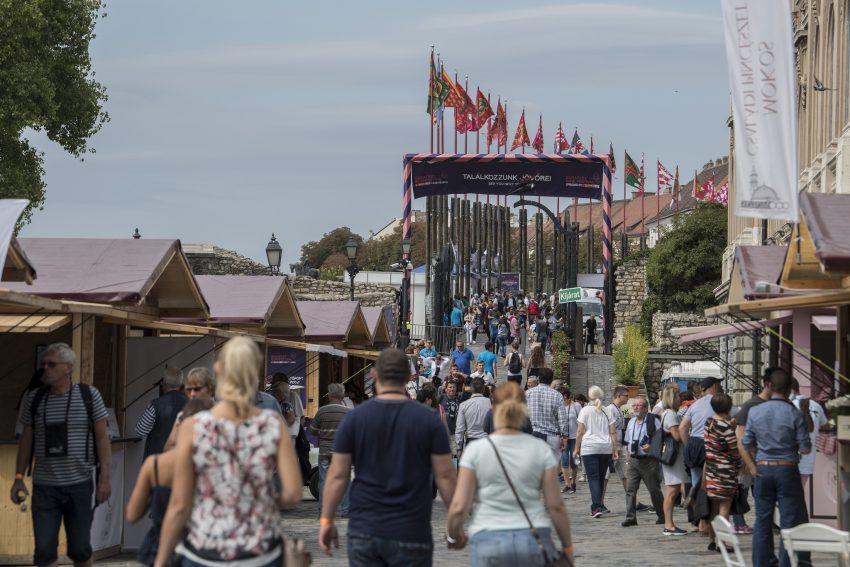 Prior to the festival, wine-lovers can participate at courses provided by the Wine University, held just one week before the event takes place. Learn more about well-known Balaton grape varieties, get to know some exceptional wineries and take part at the wine tasting, too. (Location: MOM Cultural Center (18 Csörsz utca, Buda), date: 3 September.)
Wine Pairing Experiment – Wine Tasting Events with Professional Guidance
Are you curious about interesting behind-the-scenes secrets related to wine making? Budapest Wine Festival presents you with great wine pairings, that is, two wine types with a slight difference in their character. You'll get to learn what makes them unique: the importance of vineyards, barrels and the year of the harvest. There will be several wineries at the event which offer wine pairings, to find out more about them, please check the event's booklet!
VinAgora Taste of Hungary: The Country's Best Wine
VinAgora Taste of Hungary is all about carefully selected wines: the event aims at introducing and representing the colourful Hungarian wine culture to all visitors, locals and foreigners alike. The festival offers more than VinAgora's award-winning wine: guests can learn more on different grape types, local specialties and many more.
As a novelty, you can try the festival's online application, Vinometer which guides you to the most excellent wineries. Use it for thematic wine-tasting tours, try and evaluate the suggested winery's products for a chance to win a bottle of the most popular ones each day!
Concerts and dance performances
Once you are there, you'll discover 4 stages where Budapest Wine Festival's concerts and other performances take place. World music's most popular Hungarian representatives, as well as folk and jazz musicians will take the stage to entertain the wine-loving crowd; the line-up includes Kéknyúl, Kiscsillag, Antonia Vai, Richter Ambrus, and Boban Marcovic's son, Marco, just to mention a few names.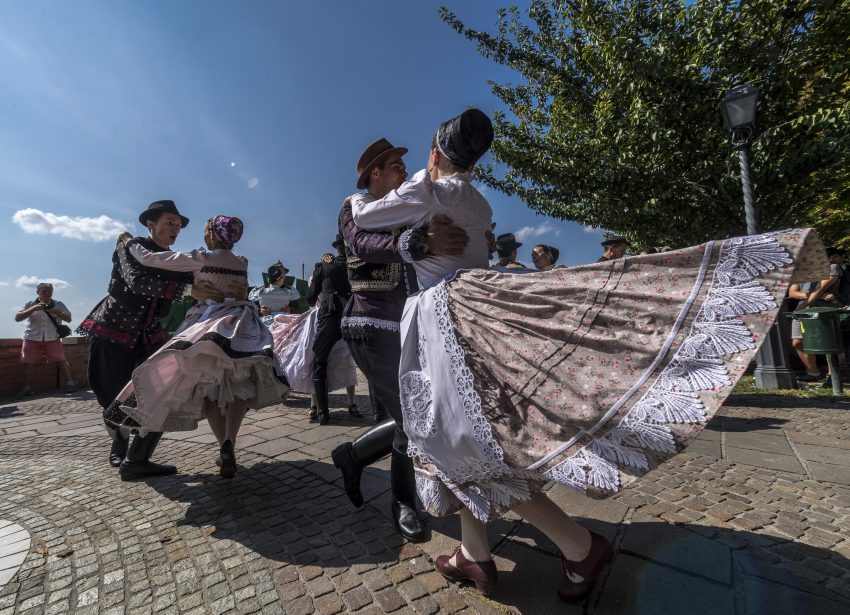 The Harvest Festival is another program you should definitely see, and as every year, it will be followed by a folk gala thanks to Fonó Buda Music House. The colourful crowd kicks off the party at 12.30 PM on 9 September, at Szentháromság tér. It's going to be one of the most interesting acts taking place at Budapest Wine Festival, don't miss out!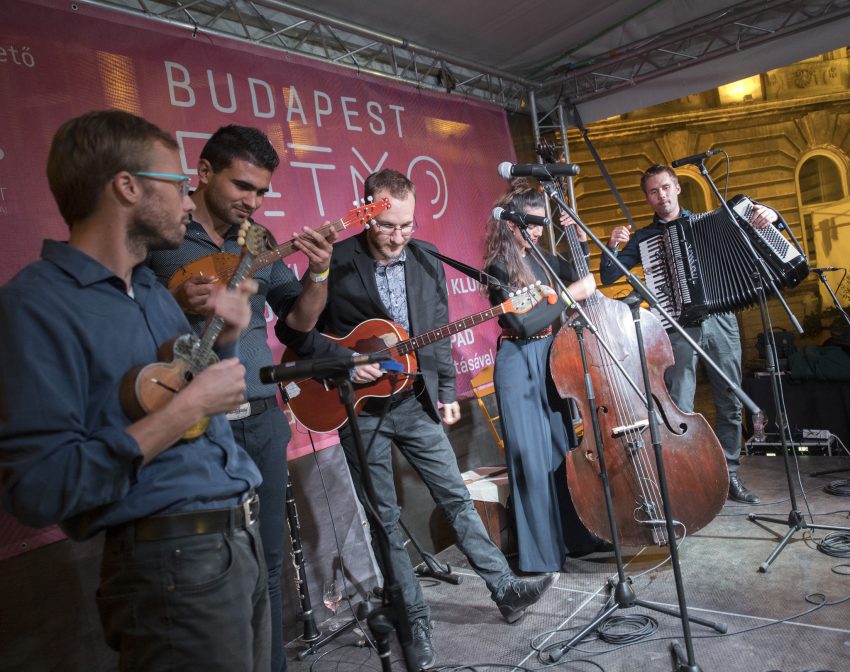 Gastronomy
As wine and gastronomy are two inseparable things, the festival won't be lacking in culinary wonders: from gourmet specialties to modern street food (including Pizza Me's delicious pizza which is made on only Italian ingredients) you'll be able to find whatever your taste buds desire. Visit Terra Tuffola's stand (their forest mushroom specialties are heavenly), or taste Dziugas' incredible Lithuanian cheese creations. If you are a cheese lover, we've got even more great news: Szega Market also specializes at cheese, and NG Cafe comes with a special cheese terrace!
Furnace-baked delicacies will be brought to you by Szittya Pita Kenyérlángosozó and Szittya Buci, while SPAR's Grill truck and Fresh corner car will also amaze you with their delicious offers. Gourmets, head to Ritz-Carlton Hotel's restaurant or Deák st. Kitchen! It's worth to walk around and discover all the many options you have, no matter if you are looking for a cup of fine coffee (Julius Meinl, Pellini Caffé), or something sweet (Antik Rétes, Gerbeaud, Bolka Bonbon), you'll find it at the festival.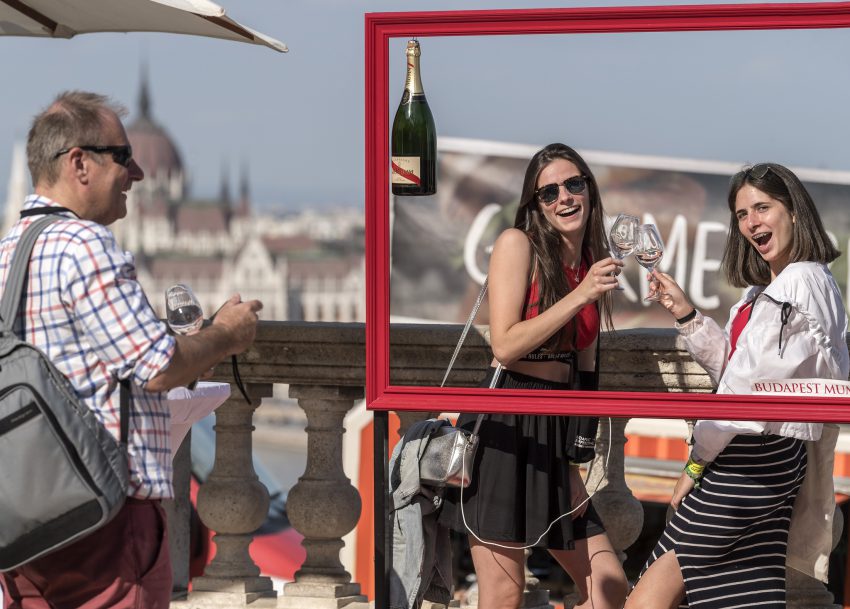 Butlers Wine Quiz Bar
There is no better place for indulging in the wine culture than at an imposing interior. Butlers home decor store's nice tent will provide a great venue for NÉBIH (The National Food Chain Safety Office) wine and alcoholic drink's directory's wine game. 2018 is the year of kékfrankos (blue Frankish), meaning that the quiz is likely to focus on this grape variety. The interactive tent is open for everyone who would put their wine knowledge to test, and want to earn themselves a prize in return!
The list of programs is almost endless: other than the several wine-tasting events, check out Autistic Art's exhibition of unique wine labels, or have a nice, 3-course dinner at Budapest Terrace (near Baroque gate) paired with excellent, VinAgora's award-winning wines. (You can book your table in advance, and you will not have to queue for food or the festival ticket. f you cannot attend the festival but already paid for a "Set Table" menu, you can consume it at the same place until 30th September.)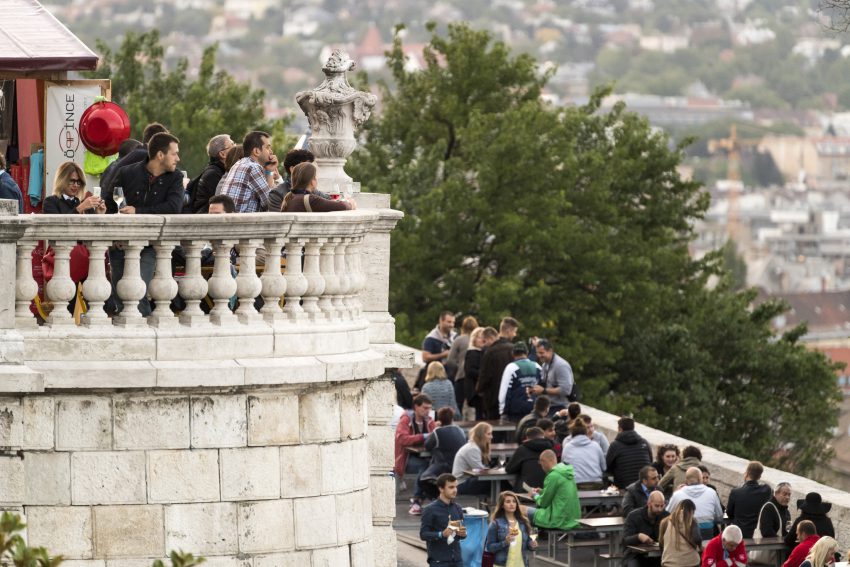 Further Information, Details
Purchase your ticket for 3 400 HUF on the spot, or online in advance, at a discounted prize. (Daily ticket includes 1 crystal tasting glass, free entry to the permanent exhibitions of the Budapest History Museum and a wristband with unlimited exit and re-enrty for 1 day/person.)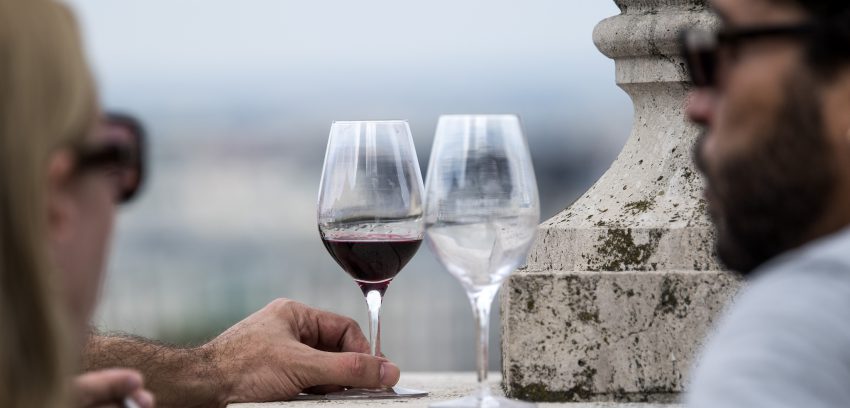 Open:
6-7 September – 2 PM to midnight
8 September – Noon to midnight
9 September – Noon to 10 PM
It's an event where all members of the family will have fun, regardless of age. Please visit the event's website and find out more about the festival by clicking here.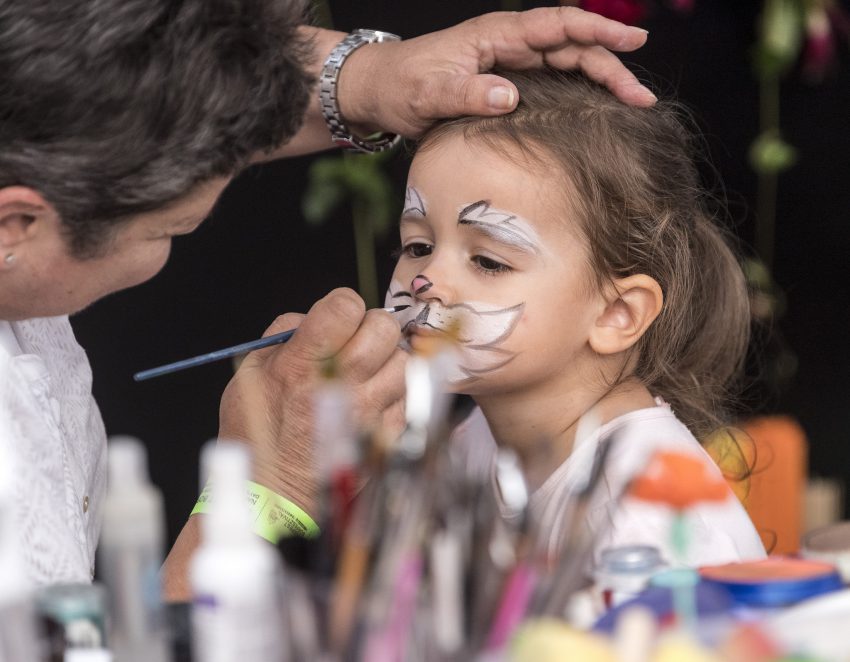 Photo credit: Zsolt Szigetváry