When it comes to popular Hungarian meals, catfish stew is one you should not miss. The following recipe is surprisingly easy, why wouldn't you try it at home? Get your taste buds ready for a taste sensation, because coming their way is a rollercoaster party of flavours!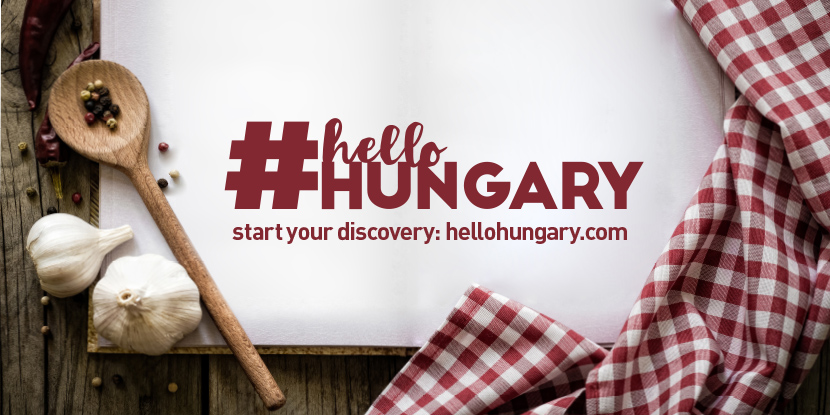 Ingredients (for 4 people)
80 dkg of catfish fillet, 1 bigger onion, 1 green or red paprika, 1 tomato, 2 teaspoons of Hungarian sweet paprika powder, 8-10 dkg flour, 1 cup of sour cream (15 dkg), salt and pepper to taste, a little oil
Directions
Cut the paprika, the onion and the tomato into smaller pieces, wash the fish fillets (remove the skin if needed, as well as the fat), then chop them into cubes. Season them with salt and pepper. Mix the flour with a teaspoon of paprika powder and coat each pieces. (Hint: If you like spicy food, add a little hot paprika powder too.) Now heat oil in a bigger bowl and fry the fish for about 1 minute on all sides. Once you are ready, take the fish out of the bowl and use the remaining oil to fry the sliced onion (until it becomes soft and golden).
Add the rest of the paprika powder, pour water into it, and put the fillet pieces together with the chopped tomato and paprika into the bowl. Cook it for about 20-25 minutes before thickening it with the mixture of flour and sour cream. Thickening with flour: use 2 tablespoons of flour, mix it thoroughly with 1/4 cup cold water. Add the mixture to the soup base while constantly stirring, and cook it until thickened and bubbly (it takes about 5 minutes). Fun fact: the main ingredient, catfish is interspecifically variable in size; many have a maximum length of 12 cm, while just a few months ago a more than 2 metres long specimen got hooked in Baranya county.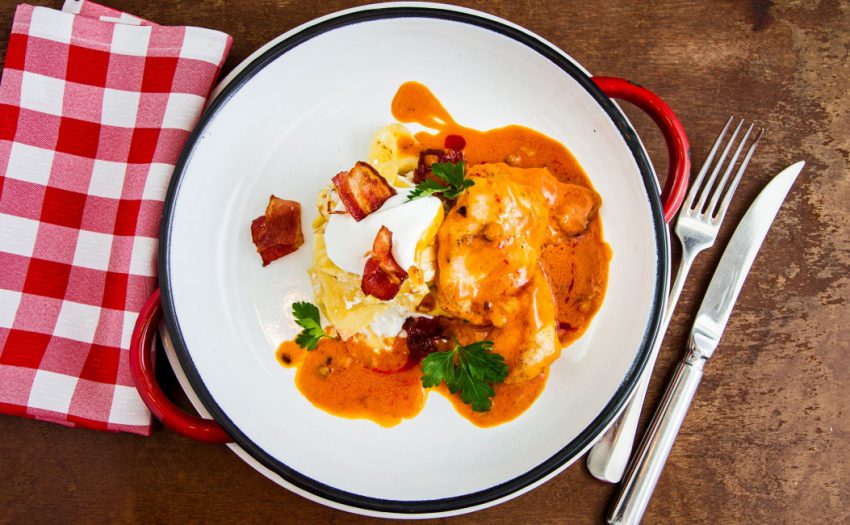 Cottage cheese pasta: 3 slices of smoked bacon, 2 cups of sour cream (30 dkg), 1 package "csusza" pasta, 1 container, cottage cheese (25 dkg)
Bring a large pot of lightly-salted water to a boil. Cut the bacon (smoked fatback) into thin slices, then cook them in a skillet over medium-high heat until crisp. After 8-10 minutes when the pasta is ready (al dente), drain it and stir the sour cream into the bowl. Finally, sprinkle the crumbled bacon over the top. Voilá! Instead of pasta, go for homemade noodles (galuska)! Ingredients: 40 dkg flour, 1 egg, 3 dl water, a pinch of salt. Directions: mix the ingredients, cut pieces of the mixture to form the noodles (use a tablespoon), and boil them for about 4-5 minutes.
Wine Advisor:
This traditional dish best suits to a white Hungarian variety, a barrel-aged crisp Juhfark from the wine region of Neszmély or Somló. Cheers!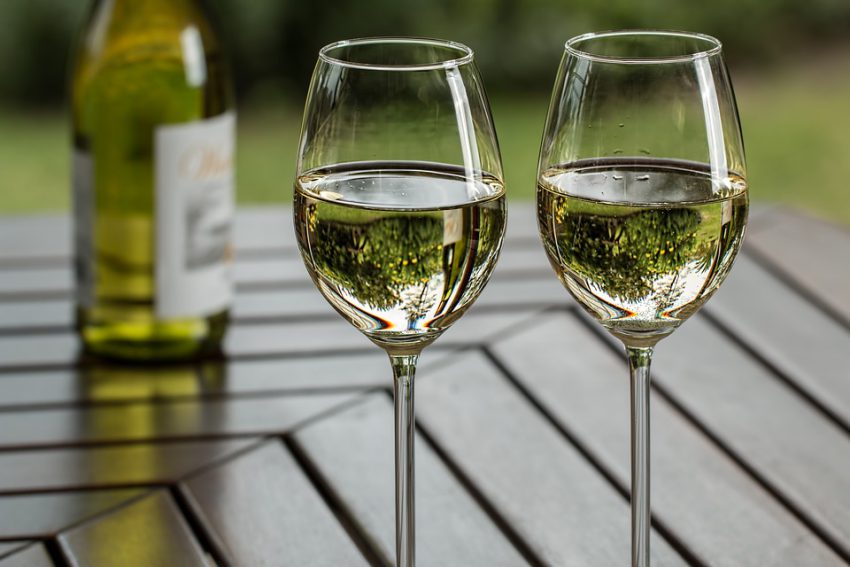 The City's Best Catfish Stews
Believe it or not, catfish stew is not exclusively a Deep South dish: there's a whole world of difference between the spicy, tomato and potato based staple of the southern United States course and its Hungarian kin. To start with, Hungarian catfish stew uses grounded pepper instead of tabasco (as all Hungarian stews do), and instead of the starchy vegetable, it is served with túrós csusza, aka cottage cheese pasta. The result is a quickly prepared, harmoniously flavoured, gorgeous, unbeatably filling meal. Get ready for our selection of Budapest's best catfish stew restaurants!

Huszár Restaurant
Our journey to seek out Budapest's best catfish stews starts at the corner of II. János Pál pápa tér, close to the imposing building of Erkel Theatre. It is here where Huszár Restaurant awaits guests with their traditional menu of Hungarian classics, a colourful array of local wines, and pleasant live music in the evenings. Whether you drop by for a quick lunch of Jókai style bean soup and chicken paprikash, or come here with your loved ones for a candle-lit dinner spent in the company of soothing melodies and heart-warming flavours, Huszár Restaurant will not disappoint you. As a twist on traditions, Huszár's catfish stew comes with dill-flavoured homemade noodles – a surprising but rather exciting combination!
1081 Budapest, II. János Pál pápa tér 22.
Mákos Guba Bistro
Situated right outside the western exit of the Buda Castle Tunnel, the laid-back Mákos Guba Bistro is a local favourite, thanks to their first-rate pizzas, retro-contemporary interior design, and their neatly assorted menu of authentic Hungarian fare and a few international superstars. Dishes include chicken burger, steak with brown sauce, duck liver medallion and mushrooms, Hortobágyi meat pancakes, vegetarian options like grilled goat cheese and spinach crepes, and the specialty of the house: oven-baked poppy seed bread pudding. Naturally, Mákos Guba Bistro wouldn't have made it onto our list if they didn't serve amazing catfish stew: here it's made of gray catfish, and is served with cottage cheese pasta wrapped in bacon.
1016 Budapest, Krisztina körút 65-67.
Harapó Mókus Vendéglő
The not-so-idyllic location of Harapó Mókus Vendéglő ("Biting Squirrel Restaurant") makes it one of the best-kept culinary secrets of the Óbuda area. Thankfully, you won't be paying too much attention to the commieblocks surrounding you, as you'll be busy getting lost in the delicious flavours of Hungarian cuisine. Guests praise Harapó Mókus for the restaurant's attentive staff, its friendly atmosphere, and copious portions. During the warmer months, you can spend your meal sitting on the venue's summer terrace, munching on a variety of meat dishes, from breaded pork chops and rib eye steak to fried chicken legs filet, while sipping on special wines. As for their catfish stew, chef József Fraunberger serves the nutritious, tender dish with curded ewe-cheese dumplings. C'est magnifique!
1032 Budapest, Zápor utca 69.
Kéhli Restaurant
At the foot of Óbuda's huge housing project, right next to Árpád bridge, there lies a small architectural remnant of the 19th century, a time when Jews, Hungarians and Swabs lived side by side in the neighbourhood, which survived the havoc wreaked by socialism on the area. It is here where Kéhli, one of the best Hungarian style restaurants of the country resides, right next door to the home of the bohemian writer Gyula Krúdy, who only loved good Hungarian wine more than good food. At Kéhli, you'll find plenty of both. The menu includes all the classic dishes of the past couple of centuries of Hungarian cuisine, from hot-pot with marrow bone and frog legs fried in breadcrumbs to lamb goulash and catfish stew with cottage cheese pasta. The turn-of-the-century ambience is made complete with live gypsy music every day from 8 PM.
1036 Budapest, Mókus u. 22.
Náncsi Néni Vendéglője
Situated in Buda Hills high above the city, Náncsi Néni Vendéglője is a favourite summer destination of Budapesters, thanks to being surrounded by lush greenery on all sides, having a spacious terrace, being furnished like your grandmother's house in the countryside, and offering a wide range of dishes from the cookbook of Hungary's traditional gastronomy. In short, Náncsi Néni is the perfect place for an uplifting outing – both in the physical and the culinary sense! Their catfish stew is always freshly cooked for maximum flavours: the dish comes doused in a wonderful sauce of paprika and sour cream, and is served with pasta squares mixed with curd cheese. If you want to get away from the hustle and bustle of the big city for a couple of hours, then pay Náncsi Néni a visit!
1029 Budapest, Ördögárok út 80.
Rosenstein
What started as a simple buffet in 1996 is now one of the last, as well as one of the most popular family-owned restaurants in Budapest. Rosenstein serves the creme de la creme of traditional Jewish and Hungarian cuisines: a meal at Rosenstein feels more like Sunday supper at your grandma's house, rather than a hearty culinary experience at Budapest's most distinguished Jewish restaurant. Here, at this self-professed "island of tranquillity" (the words of the venue's legendary owner, Tibor Rosenstein), you can recharge your spiritual batteries while feasting on their nostalgic paprika-flavoured catfish stew, offered with homemade Hungarian pasta topped with curd cheese. Complement the dish with a glass of nice Hungarian wine from their extensive list to make your evening even more unforgettable!
1087 Budapest, Mosonyi u. 3.
Kiscsillag
The pride of Csillaghegy, one of the green neighbourhoods located in the city's Óbuda district, has only been in business since December 2016, but when you step inside the minimal, rustic-chic restaurant it feels like it's been there at least for a hundred years. The family-run venue serves homely dishes, sampling mainly from the cuisines of Hungary and Transylvania: the menu includes favourites such as potato casserole, oven-baked pork knuckles, and poppy seed bread pudding, as well as a few international dishes, like lasagne or Italian tomato soup. Every dish is freshly prepared, made with seasonal ingredients. Their version of catfish stew is made of the waist of the fish, and is served with cottage cheese pasta and homemade sour cream. To round off your meal, don't forget to order a bottle of white wine from Kicsillag's fine Hungarian wine selection!
1039 Budapest, Szentendrei út 317.
Pest-Buda
Situated on a small, cobbled street in a World Heritage environment, Buda Castle's Pest-Buda Restaurant has been going strong for more than 50 years, in a building which dates back all the way to 1696. The popular venue offers a spectacular gastronomic experience for those looking for traditional Hungarian cooking, preserving every flavour of its three centuries long history. The polite and cheerful staff, the warm and friendly interiors, and the captivating view of Matthias Church from the terrace complement flawlessly the excellent dishes served at Pest-Buda Restaurant. For the perfect pescetarian culinary experience, start off your meal with a fisherman's soup á la Baja, and follow it up with a catfish stew, served with cottage cheese pasta topped with pork cracklings, and down it with a nice glass of white wine – once you're finished, you'll be ready to explore all the wonders of the Castle District!
1014 Budapest, Fortuna utca 3.
Csalánosi Csárda
Another Óbuda restaurant from the golden days, Csalánosi Csárda is located north of Árpád bridge, just a couple of minutes from Kéhli. Surrounded by the late Baroque buildings of Óbuda's main square, Csalánosi Csárda is a treasured remnant of Óbuda's small-town past, when instead of huge housing projects, hundreds of small pubs, taverns and restaurants dotted the landscape. Consume your hearty catfish stew (garnished with a filling portion of cottage cheese pasta) in the charming Csárda's garden, or if you feel like hiding from the scorching August weather, take a seat inside the restaurant's ancient cellar (used for storing wine barrels in the olden days), and enjoy the live music!
1033 Budapest, Hídfő utca 16.
Gettó Gulyás
Found on one of the main streets of Budapest's Jewish District, the homely Gettó Gulyás offers an unpretentious selection of classic Hungarian dishes, with a menu focusing on the heartier, meaty side of Magyar cooking. You'll find a colourful variety of pörkölt (stew) here, with veal, chicken, rooster testicles, beef, deer, catfish, beans and mushrooms as the main components. The stews are usually served with nokedli (a kind of dumplings) and the pickles of your choice. Their catfish (which is a true sight to behold) is fatty in a good way, the sauce is addiction-inducing, and the bacon-wrapped cottage cheese pasta is unlike anything other you'll ever taste. Don't say you don't love catfish until you've tried it here!
1077 Budapest, Wesselényi utca 18.
Baricska Csárda
This Balatonfüred restaurant offers homely Hungarian dishes and the area's best noble wines in a cozy, unrivalled location. Being located near Central Europe's largest lake, Baricska csárda takes pride in having a wonderful panorama from its terrace to Lake Balaton and the Peninsula of Tihany. The inn's main objective is to make their catering unit a sanctuary of gastronomy, wine culture and culture in general, with excellent fish dishes and other traditional meals on their mouth-watering menu. Catfish stew with cottage cheese noodles is on top of the list of customer favourites, but you can find here the usual fare as well, with all the popular chicken, pork and beef dishes of Hungarian cuisine.
8200 Balatonfüred, Baricska dűlő