Not only is our precious Danube part of Budapest's identity but it also defines the capital city's landscape. As a way of expressing our deepest gratitude and appreciation towards the river, we collected some of our favourite activities related to it!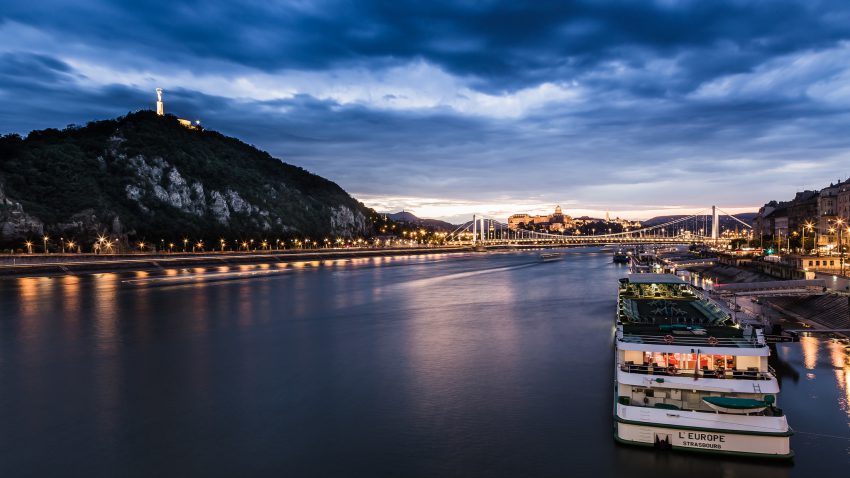 About Danube Day
Being one of Europe's greatest rivers, Danube (Hungarian Duna) deserves to be celebrated. Thanks to the joint agreement between 14 countries of the Danube Basin, ICPDR* Danube Day takes place every year on 29 June, with hundreds of events organized across the area. The week-long celebration aims at strengthening "river solidarity" among the Ukraine, Slovakia, Serbia, Montenegro, Romania, Moldova, Germany, Croatia, Bulgaria, Slovenia, Austria, the Czech Republic, Bosnia-Herzegovina and Hungary, and promotes the importance of joining forces and getting active for a healthier, cleaner Danube.
Celebrate with us!
#1 Get on the funicular on the way up to Buda Castle, and enjoy the view there! It's one of the best spots to take photos with Danube in the background.
#2 Climb Gellért-hegy, Budapest's highest hill overlooking the river! The panorama is spectacular.
#3 Enjoy a glass of wine at Pontoon! (It's located at the northern pillar – the Pest side – of the iconic Chain Bridge.)
#4 Visit the medieval Rudas thermal bath, because its rooftop pool offers an extraordinary view over the Danube.
#5 Take tram 2 (often referred to as the sightseeing tram) which rides parallel to the river and passes amazing sites, such as the Parliament, Chain Bridge, Müpa Budapest and the National Theatre.
#6 Travel to Szentendre by taking suburban railway line 5 (HÉV), and enjoy a tasty lángos or ice cream on the idyllic riverside.
#7 Discover Budapest's green oasis, the beautiful Margitsziget, and don't forget to visit the musical fountain.
*ICPDR stands for International Commission for the Protection of the Danube River.