Fuga Budapest Center of Architecture honoures World Art Nouveau Day – held on 10 June-  with an exhibition titled The Waves of Art Nouveau and a series of events showcasing the art nouveau architecture along the Danube. The exhibition is available until 18 June.
The event aims at paying tribute to Otto Wagner and Marcell Komor, as well as celebrating the versatility of the Art Nouveau movement by introducing the once different, once surprisingly similar architectural strategies of the region.
Otto Wagner – Austrian architect, educator and urban planner – is known for designing the colourful Vienna Majolica House (1898), the Kirche am Steinhof (1904-1907), and the Austrian Postal Savings Bank (1904-1912). His influence on the region along the Danube is undeniable. The exhibition features his buildings that became examples for the transition from Historicism to Art Nouveau, as well as the foundation for Modernism, among several less-known buildings from Slovakia, Croatia and Bulgaria.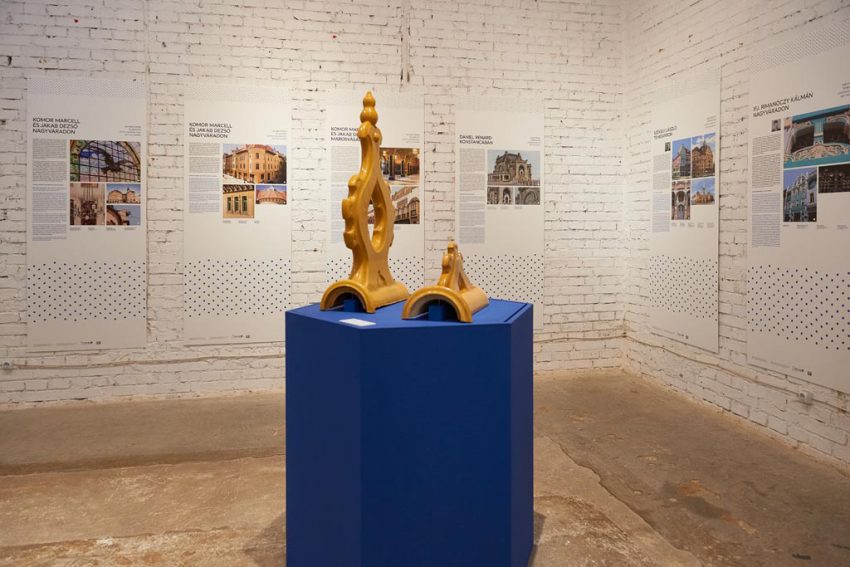 A whole section is dedicated to Ödön Lechner (often referred to as the Hungarian Gaudí), the outstanding representative of Hungarian Art Nouveau, who rose to fame after the construction of the Museum of Applied Arts which was built between 1893-1896. (Its enormous dome, the interior, and the glass-roofed hall evoke oriental splendour.) One of his masterpieces, the former Postal Savings Bank (1899-1901) in Hold utca, is decorated with Hungarian motifs, elements made of ceramics, and terracotta ornaments.
Among the many Lechner-inspired young architects, the exhibition focuses on Marcell Komor who was born 150 years ago. His most known work includes the Csengery utca 76. block of flats ( 1899-1900) which he designed with fellow architect Dezső Jakab, as well as the Synagogue of Subotica (1901- 1902). The architect duo designed some of the most beautiful comprehensive artworks in Europe, including Oradea's Black-Hawk Palace (1907-1909) and the Culture Palace of Targu Mures (1911-1913).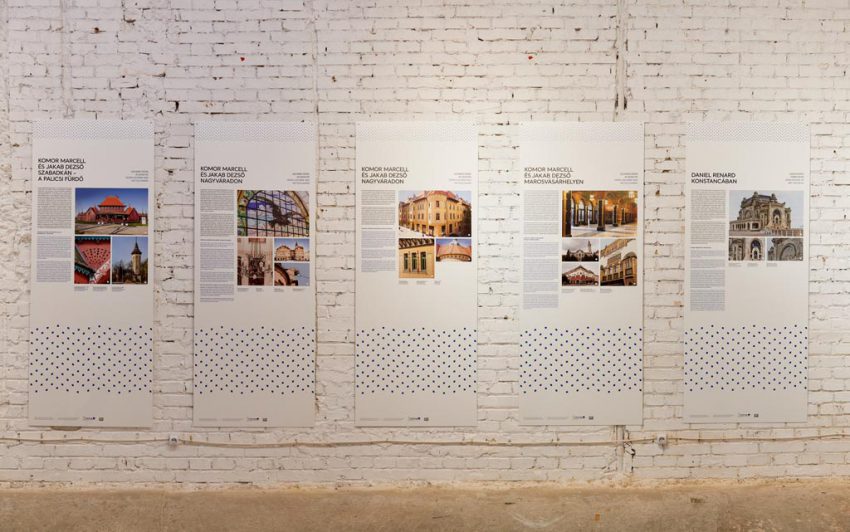 The tableau exhibition gives an insight into the region's Art Nouveau strategies that vary from country to country. Other than Lechner and Wagner's influence, the architecture of the turn of the century was inspired by the same goals that sometimes materialized in unexpected ways. A new language of shapes was created: Serbian Branko Tanazević and Bulgarian Naum Torbov and Tornjov Anton turned towards byzantine shapes while looking for something unique that would define their national style. Iron, ferro-concrete, and architectural ceramics were both novelties considering aesthetics and technology, and applying them in architecture expresses the above mentioned architects' opinion on the artistic boundaries of the 20th century.
For more information about the events dedicated to World Art Nouveau Day, click here!