Sushi is swimming in health benefits: it is an awesome source of omega-3 fatty acids and vitamins, no wonder why the Japanese are among the healthiest nations on Earth. Are you ready for a culinary journey? Come join us and let's discover the best sushi restaurants in town together!
Located in the heart of Óbuda, just a stone throw away from Kolosy tér, Sushi Sei is awaiting the fans of the Japanese gastronomy with an authentic menu and unique atmosphere. The elegant restaurant creatively combines innovative technology with traditional flavours, and the results is admired by both Hungarian guests and Asian communities living in the country. Sushi Sei will sweep you off your feet with its sushi selection including maki and nigari, but numerous other Asian dishes (such as the delicious sashimi, tuna tataki, and soups) are offered to the customers. Enjoy the peaceful atmosphere and the tasty specialties – created by head chef Seiichi Kusumoto – at the Bécsi út restaurant every day of the week. It's a taste bud-pampering culinary experience you shouldn't miss out on! For more information, check out Sushi Sei's website!

Located in Kempinski Hotel Corvinus, Nobu Budapest is the first Central European member of the avantgarde Japanese restaurant chain started by chef Nobu Matsuhisa and actor Robert De Niro. Head chef Gábor Schreiner is in charge of presenting Japanese-Peruvian flavours in Nobu-style, and adding unique Hungarian touches to the menu, such as foie gras with seared salmon, which are served alongside Nobu's world-famous signature dishes like black cod in miso. Visit Nobu at lunchtime on weekdays, and try the restaurant's sushi business lunch (including miso soup, the sushi chef's special daily sushi selection and a scoop of ice cream), it's worth it! For more information, check out Nobu Budapest's website.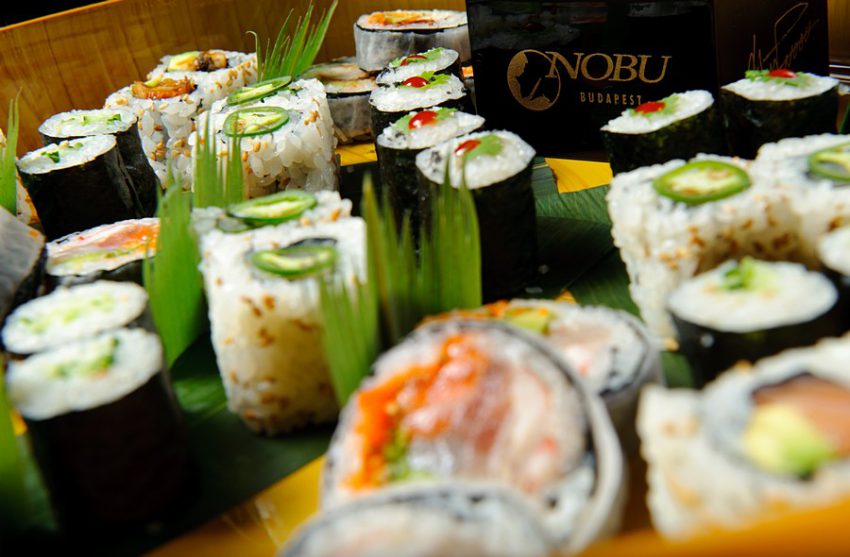 Planet Sushi's elegant environment which can be the perfect scene for a business lunch or a light, relaxing time with friends as well as a romantic dinner with your significant other. As the menu presents the best and most popular courses of Asian gastronomy, you will surely find something delicious to consume, especially if you are a particularly big sushi fan. Their traditional sushi creations are prepared with a modern twist: taste the wonderful beef fillet sushi rolls filled with roasted pepper, Japanese mayonnaise and fresh, crispy salad leaves or order gyuniku udon, a slightly spicy sweet garlic noodle that is served with beef fillet slices, roasted vegetables and pak choi salad as garnish.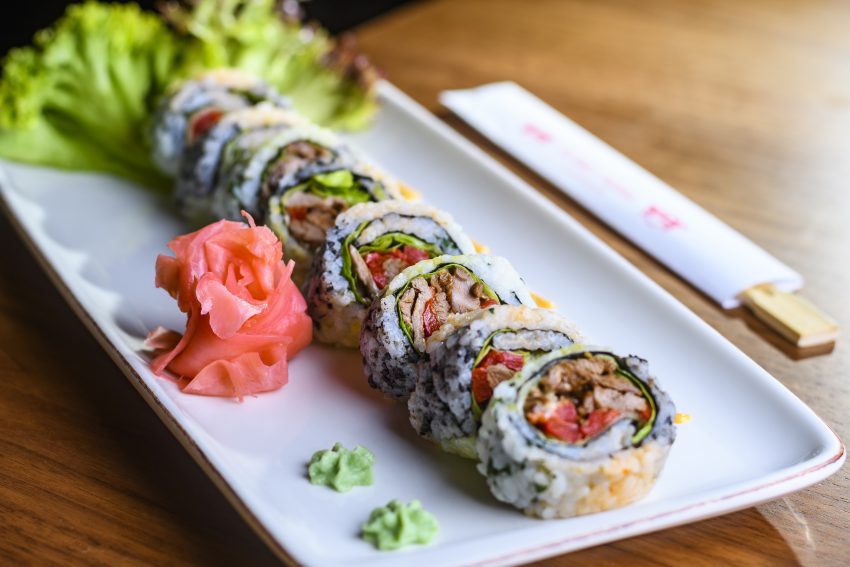 Budapest abounds with special places inviting you to embark on wonderful gastronomic adventures. If you're a fan of the ever so popular colourful Japanese cuisine, or you're looking for new and exciting tastes to try, we've found your next favourite spot in town! Located just a few steps from Batthyány tér, Ennmann Japanese Restaurant awaits you with a wide range of exquisite meals. Besides the amazing dishes and friendly atmosphere, you definitely don't want to miss out on their divine sushi selection which is one of the bests in town. Enjoy the tasty bites while admiring the picturesque view of the gently flowing Danube and the marvellous building of the Parliament!

The prestigious Buddha-Bar Budapest's colourful and flavoursome Asian specialties invite you on a delicious culinary journey in a luxurious environment, right in the heart of Budapest. The restaurant welcomes its guests with the city's widest sushi selection, including unique flavour combinations such as the star of the brand new menu, the Caribbean Shrimp Rolls which are prepared with mango and strawberry, representing the taste and colours of summer. The exotic taste harmony of Buddha-Bar's world-class creations – inspired by the Japanese, Chinese, Thai and Indian cuisine – captivates the taste buds in the blink of an eye. Visit Buddha-Bar and enjoy the endless variations of sushi at 34 Váci utca!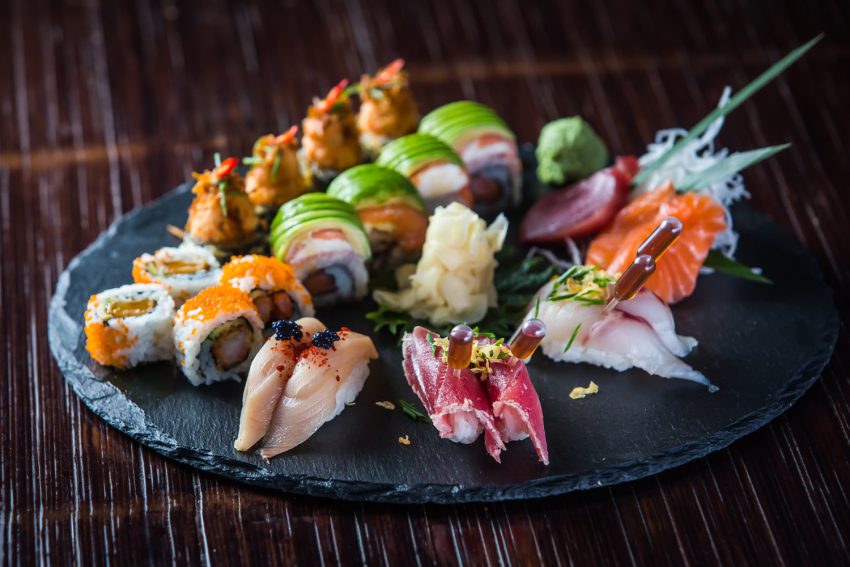 One of the city's top 50 restaurants, Fuji Japanese Restaurant is located in the picturesque scenery of Rózsadomb on the Buda side, offering the most authentic flavours of the Asian country. They await you with a wide range of enticing traditional dishes, made of high quality ingredients with the professional skills of their Japanese chef. Try the most exciting items on their menu, or choose from the mouth-watering daily specialties and the wide range of sushi sashimi sets (with tuna, salmon, cucumber, sashimi, bell pepper, prawn, avocado and shiitake mushroom being the most popular ingredients), while enjoying the unique, relaxing ambience!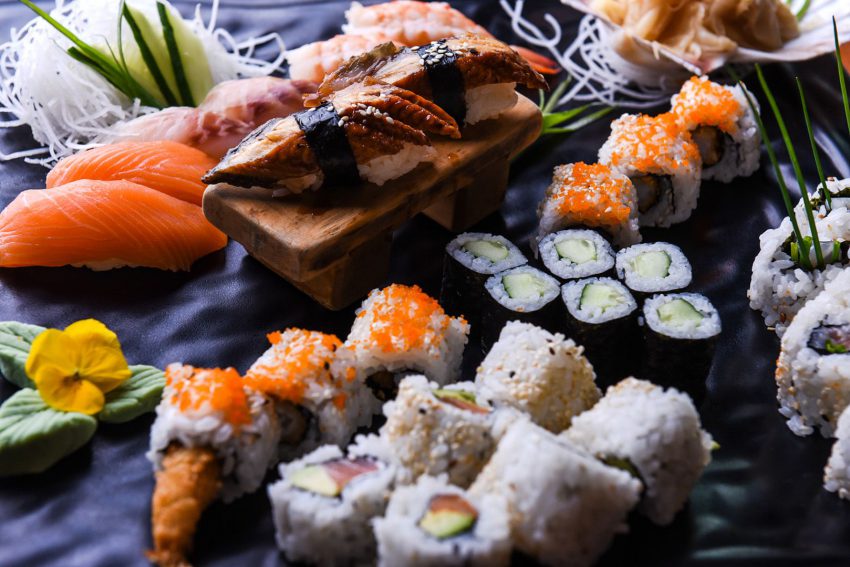 Sushiroll
Fast, delicious and healthy hand rolls, tasty maki plates, nigiri, soups and many other Asian specialties are awaiting you at Corvin promenade's popular sushi restaurant, where everything is fresh and hand prepared. The management puts special emphasis on using only the best quality ingredients, among which several exotic ones can be found. They use the super healthy ginger, as well as avocado, coconut, fish, galangal and sea grass, just to mention a few. With several vegetarian options on the menu, Sushiroll is the perfect place to go not only for meat lovers. Check out their daily offers and head to the restaurant anytime from Monday to Friday. It's going to be an extraordinary culinary experience!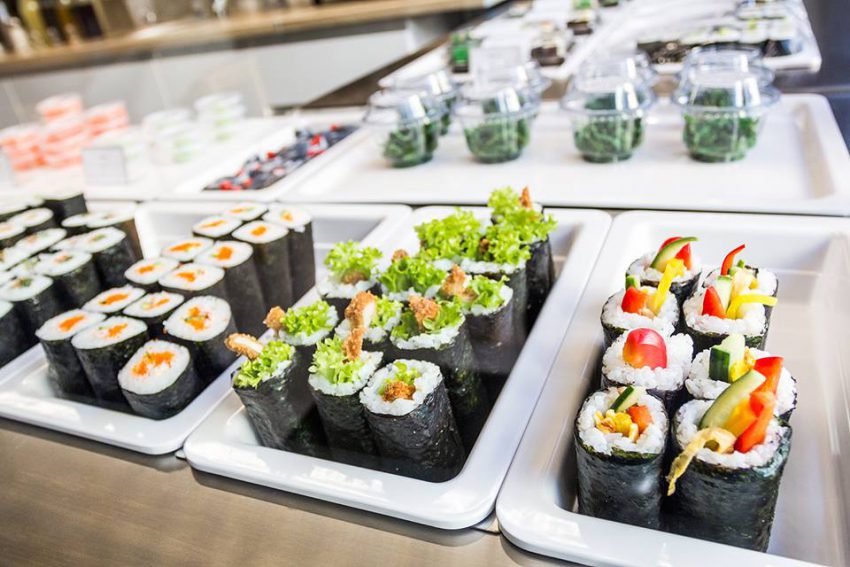 Offering authentic Asian dishes, classic and unique sushi variations, as well as a range of fusion food items, Tokio Budapest is situated right next to the imposing Art Nouveau building of the Four Seasons Hotel Gresham, overlooking the Chain Bridge on one end, and the touristy Zrínyi utca on the other, with St. Stephen's Basilica only two minutes away. Surrounded by neon lights and sleek furniture, the inside of the restaurant evokes the futuristic atmosphere of the Japanese megapolis – combined with the attentive service (who are always there if you want a refill to your lemonade) and the gorgeous view, here you can really feel like the centre of the universe.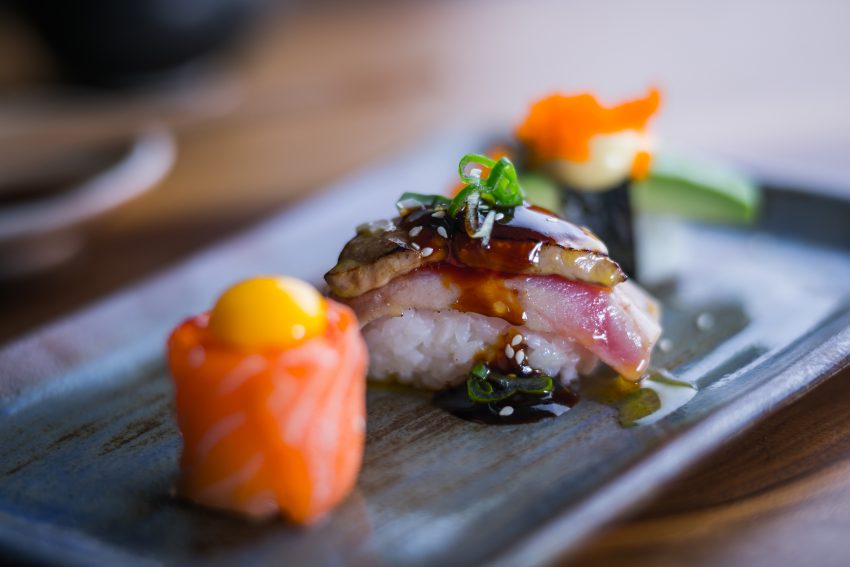 The ingredients are all freshly procured, transported by plane: the tuna comes from Vietnam, the salmon from Norway, and the sea bass from Spain. The dishes are pleasantly spicy, but what's more important: they taste excellent, and are mesmerizing to look at. Sate your hunger with Tokio's signature rolls, traditional Japanese starters such as the heavenly shrimp tempura, their delicious ramen, or their heartier mains like the Take Udon, which is red curry beef tenderloin, basil and bamboo with udon noodles. You can wash it all down with special cocktails, prepared by professional bartenders, wine, sake and Japanese beers, besides non-alcoholic refreshments such as pops and lemonades.