Wedding dinners, noted restaurants and joyful childhood memories come to our mind about the traditional Hungarian dish called Újházi chicken soup. Come join us on a culinary journey and learn about the legendary soup a.k.a Ede Újházi's love potion!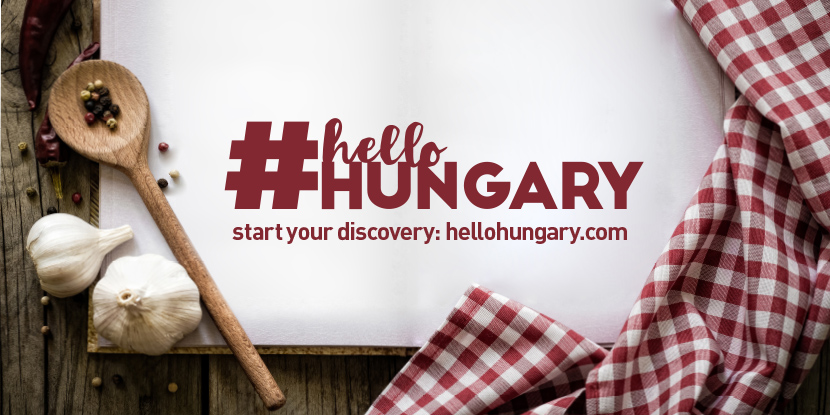 Background story
Regardless of season and outdoor temperature, it's definitely worth to cook this delicious Hungarian soup anytime of the year. But, before putting on the apron and surfing through the recipe, let's take a step back. Named after the late Hungarian actor, Ede Újházi (1841-1915) – who was known of his love for gastronomy – the soup was first prepared at Wampetics, forerunner of the well-known Gundel restaurant. Famous Hungarian writers Zsigmond Móricz and Gyula Krúdy wrote several short stories about its origin, and interestingly enough, each and every story tells it in a totally different way. His probably most famous fabula was published in Magyar Hírlap (a Hungarian daily newspaper) in 1932, which made the dish utterly popular.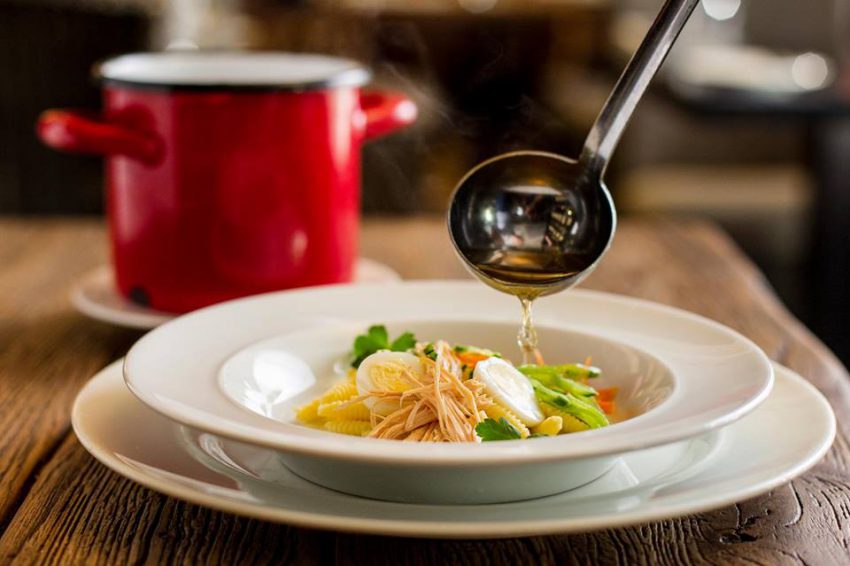 According to a legend, Ede Újházi candidly talked about his gastronomical preferences at Wampetics restaurant that he often visited, telling people how much he liked old rooster meat combined with pasta and vegetables. Once the chef overheard him, and he decided to surprise the actor with the 'soup of his dreams'. Thanks to Újházi's feedback, the chef could further perfection the dish which became one of the several must-taste Hungarian soups.
Fun fact
It is believed that Ede Újházi admired the soup so much that he travelled hours to purchase the best quality ingredients. Whenever he had guests precious to his heart he offered them his signature soup. The original recipe was made of rooster meat, this is why we also included it in the recipe. Nowadays the chicken version of this appetizer is more popular.
Ingredients (for 6-8 people)
1.5 kg hen/ rooster meat (cleaned, cut into pieces), 600 gr vegetables (carrot, parsnip, celery, turnip, kohlrabi), 1 onion (halved), 1 clove garlic (whole cloves), 2 green peppers, 2-3 kale leaves, 150 gr peas (frozen or fresh), 100 gr mushroom, 50-100 gr vermicelli 'cérnametélt' noodles, chopped parsley, 10 peppercorns, salt to taste, 1 teaspoon saffron, water to cover
Directions
Wash the meat in cold water, then cut it into pieces. Place the chopped, ready-to-cook meat in a bigger kettle, pour cold water over it, heat slowly and bring it to boil. If necessary, use a large spoon to remove the foam that forms on the surface of the soup. When the meat is almost tender – it might take a while-, add most of the vegetables (onion, carrot, parsnip, celery, green pepper, kale leaves, chopped into large pieces). Season it with salt, and jazz up the soup by adding saffron, garlic and peppercorns. (Hint: tuck them in a tea-ball, it's a great way to flavour soup.)
Use a different pot to simmer the peas and the sliced mushrooms. Meanwhile, take the meat out of the kettle and set it aside with the vegetables (use a sieve, if needed) to cool before discarding the skin and removing the bones. Bring the chicken to a board and shred it into smaller pieces. Chop the softened veggies and place them in the bowl together with the mushroom and the peas. Onion, green pepper and kale leaves are no longer needed. Cook the vermicelli by using a few cups of the broth. Note: noodles are ready when they reach the desired consistency and only about a tablespoon of liquid is left. Finally, reheat the broth and place the meat and the vegetables into the bowl. Use freshly chopped parsley as a garnish, serve it hot.
Wine Advisor
Pair it with a dry or off-dry Hárslevelű from Tokaj or a crisp OIaszrizling from the volcanic soils of Badacsony.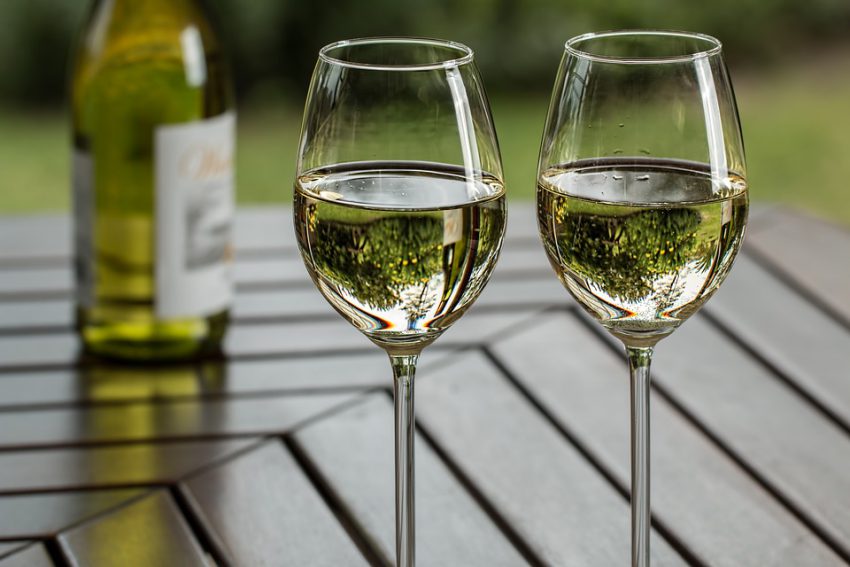 The City's Best Újházi Chicken Soups
Named after and created by 19th century Hungarian actor (and tavern owner) Ede Újházi, this chicken soup has enjoyed unbroken success ever since it was first prepared at the Wampetics Restaurant, under the watchful eyes of the legendary actor and food connoisseur. Originally made from rooster, today this rich soup is usually made from hen. It is a staple at most prestigious Hungarian restaurants, as well as an essential wedding dish. Let's see where you can taste this historic soup in all its glory!

Situated on a small, cobbled street in a World Heritage environment, Buda Castle's Pest-Buda Restaurant has been going strong for more than 50 years, in a building that is dating back all the way to 1696. Run by Roy Zsidai, the restaurant's kitchen is helmed by Chef Lajos Lutz, who mastered the culinary arts at the illustrious Gundel Restaurant, the spiritual successor to Wampetics. The popular venue offers a spectacular gastronomic experience for those looking for traditional Hungarian cooking, preserving every flavour of its three centuries-long history. The polite and cheerful staff, the warm and friendly interiors, and the captivating view of Matthias Church from the terrace complement flawlessly the excellent dishes served at Pest-Buda Restaurant. After you're done with your hearty plate of Újházi soup, order a túrós csusza and down it with a nice glass of Hungarian wine – then you'll be ready to explore the Castle District!
1014 Budapest, Fortuna utca 3.
If you want to enjoy your plateful of Hungarian flavours while being surrounded by history AND greenery on all sides, your place is at Náncsi Néni Vendéglője! Situated in the Buda Hills high above the city, it is a favourite summer destination of Budapesters thanks to having a spacious terrace being furnished like your grandmother's house in the countryside, and offering a wide range of dishes from the cookbook of Hungary's traditional gastronomy. Their "Sunday hen soup" made from free-range guinea fowl, is full of fresh vegetables, patience, and love, with its taste reminiscent of the good old times, when the whole family would gather together at grandma's house to taste a lifetime's worth of culinary wisdom. Round up your family members and pay Aunt Náncsi a visit!
1029 Budapest, Ördögárok út 80.
If you ever wanted to know how a traditional Hungarian dish looks and tastes like in the 21st century then rejoice: located in the Castle District, the kitchen of 21 Hungarian Restaurant focuses on Hungarian cuisine's biggest favourites, maintaining the original taste, all the while making sure that the dishes are prepared in a healthy manner, resulting in lighter meals. To do this, they procure the ingredients from local sources, arrive to the market early in the morning, and use 21st century cooking techniques and technology. The menu is rather short: there's no dancing around here with unnecessary dishes, only the cream of Hungarian gastronomy. Their Újházi soup with quail egg is phenomenal, just as their pumpkin lecsó which is garnished with crunchy catfish.
1014 Budapest, Fortuna utca 21.
Just a couple of blocks away from both Oktogon and the majestic Opera House (currently under refurbishment), Nagymező utca's Két Szerecsen Bisztró blends trendy simplicity with classy sophistication. This ageless café/restaurant (situated on the Pest Broadway, so called because of its row of theatres and bars and bustling nightlife) boasts an intimate atmosphere reminiscent of Parisian bistros, a wonderful array of Mediterranean dishes, and a neatly assorted collection of traditional Hungarian meals, accompanied by an extensive wine list and heavenly pick-me-ups. Besides being one of downtown Budapest's best breakfast eateries, Két Szerecsen is also a great place to have a nice and filling lunch or a romantic dinner date at. Their hen soup à la Újházi is a heart-warming deep yellow broth, packed with nostalgic aromas, just like the restaurant itself!
1065 Budapest, Nagymező utca 14.
Vécsey utca's Budapest Bisztró awaits guests hungry for some Hungarian food and an authentic bistro milieu right next to the stately Parliament building. Offering the inner city's richest breakfast selection, creative takes on classic Hungarian dishes (prepared from high quality ingredients and with the latest technologies), and a unique assemblage of artisanal wines, Budapest Bisztró is everything you'd want from a cosmopolitan Hungarian restaurant, and more! The soothing live piano music will make every spoonful of your Újházi soup (made with noodles, shimeji mushroom and peas) taste like heaven, believe us! Whether you decide to spend your meal outside sitting on their sunny terrace, or inside getting lost in the Budapest-themed interior design, you'll choose right.
1054 Budapest, Vécsey utca 3.
Although the name stands for "First Pest Strudel House", suggesting that all they offer is an endless variety of yummy strudels, Első Pesti Rétesház (located not far away from St. Stephen's Basilica) actually has a pretty great menu, focusing mainly on Hungarian classics. The historic building, which was built in 1812, gives home to an enormous selection of strudels, including flavours such as apple, cottage cheese and cabbage, accompanied by hearty Hungarian fares. Besides Hortobágy meat pancakes, veal paprikash and oven-baked pork knuckles, the downtown venue also serves a terrific Újházi hen soup. Strudels and soup? That's a combination we can't say no to!
1051 Budapest, Október 6. utca 22.
Opened last November, downtown Budapest's Börze is one of the city's newest coffeehouses. It is a beautifully designed place complete with mosaics, Thonet chairs and marble tables, oozing the kind of atmosphere you'd find if you travelled back in time to the turn of the century. Börze goes further than mere aesthetics, however: be prepared for amazing deli counters, a mouth-watering menu composed of some of Hungary's most famous dishes, and an impeccably professional service. If you want, you can drop by Börze for a filling breakfast, an inexpensive two-course lunch, a succulent steak, or a flavourful Újházi soup made from the café's very own farm-raised guinea fowls. You can't go wrong, no matter what you choose.
1051 Budapest, Nádor utca 23.
Found within a two-minute distance from St. Stephen's Basilica, Pörc & Prézli is a modern Hungarian trattoria, where the focus is on all things meat, greaves, and breadcrumbs. Led by Chef István Kristóf, Pörc & Prézli's kitchen pays special attention to the ingredients used, obtaining them from small producers. You'll find no recreated classic dishes here: their opinion is that traditional Hungarian cuisine doesn't need to be reinvented, it only needs fine ingredients. Their huge portions are accompanied by live music in the second half of the week, as well as a flavourful list of craft beers from Szent András Brewery to help make your culinary experience complete. Start off your meal with Újházi chicken soup, continue with the stewed pork cheek with steamed cabbage and roasted dumplings, and to top it off, order a Hungarian sour cherry pie with cinnamon yogurt for a hedonistic lunch!
1065 Budapest, Lázár utca 1.
Run by one of the most important figures of the contemporary Hungarian culinary scene (and the owner of renowned Bock Bisztró), Lajos Bíró, Vendéglő a KisBíróhoz is where gourmet tastes and traditional flavours meet. Located in the green belt of Buda in calm, natural surroundings, the family-friendly restaurant offers a delicious mixture of well-known and long-forgotten Hungarian dishes with a modern twist, prepared from locally sourced ingredients and served in a stunning way. You must try their retro ox cheek, foie gras sushi and old-fashioned Újházi chicken soup! Thanks to the attentive service, the affordable prices and the homely décor, it's the perfect place to spend a lazy Sunday afternoon in the company of your loved ones.
1125 Budapest, Szarvas Gábor út 8.
Founded in 1990 by Árpád Gyurka (who was born in Gyergyószentmiklós, Romania), this family-oriented Transylvanian trattoria, situated in the Buda Hills, is a big favorite among locals, who fill up the restaurant's interior day after day, hungry for its scrumptious lunches. The menu consists of authentic Hungarian and Székely dishes, ranging from beef cheeks stewed in stout and Újházi hen soup to stuffed cabbage and confit pork, which you are welcome to consume, sitting on the outside terrace, under the trees' green shelter. If you want to leave behind the busy streets of Budapest for a couple of hours, Gyergyó Kisvendéglő should be on top of your list!
1026 Budapest, Pasaréti út 75.
Located on the southern shores of Lake Balaton, Kistücsök is our selection's only non-Budapester restaurant. Housed inside a 19th century building which once gave place to Balaton's famous Postakocsi Tavern, Kistücsök has been operating since 1992, under the leadership of owner Balázs Csapody, with an ever greater success. Last year, Kistücsök has earned 14 out of 20 points in Gault&Millau's Hungarian culinary guide, and was ranked number 12 on DiningGuide's Top 100 list. This year the restaurant's deputy chef, Ádám Pohner was selected as the winner of Bocuse d'Or's Hungarian finals, meaning that he'll represent Hungary at the European finals this June. As one of the region's finest restaurants with Balaton's most divine Újházi soup, Kistücsök is well worth the trip.
8636 Balatonszemes, Bajcsy-Zsilinszky utca 25.