Central Europe's biggest fitness and lifestyle event takes place at Budapest Aréna on 26 May for the twelfth time.
The health and fitness expo is organized two times each year, with more than 200 sport instructors and coaches helping thousands of visitors to reach their health goals. FitBalance aims to provide not only aerobic and fitness lessons but other lifestyle-changing activities and giving practical advice with a huge emphasis on the importance of prevention. The grandiose event also creates opportunity for medical check-ups (this year, 20 different types of medical screening tests will be available) for as many participants as possible. Learn more about the event, the registration process, the entry fee, the exhibition stands and the BioTechUSA – FitBalance National Bodybuilding and Fitness Cup here!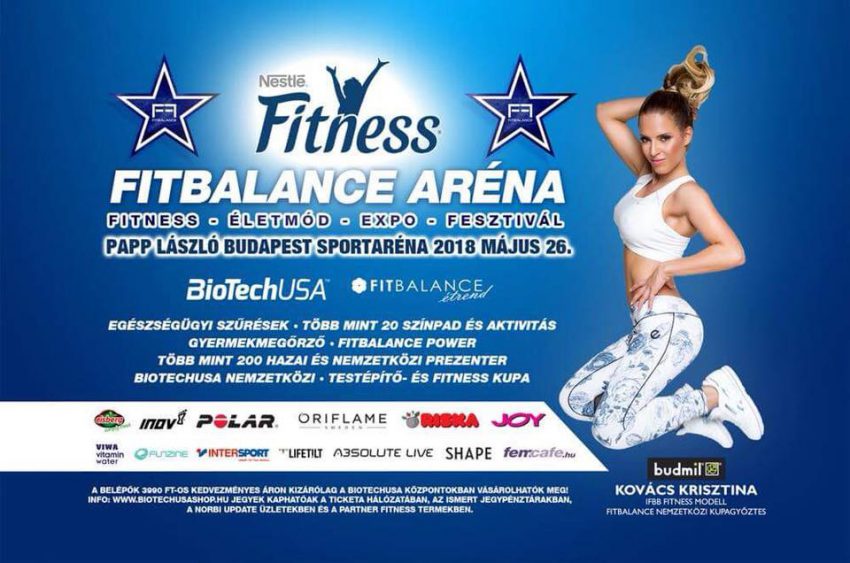 Be healthy, be there!