Mexican and Hungarian gastronomy are both famous for their unmistakable spices and seasonings, probably this is why the tasty burritos and tacos are so close to our hearts. It was a great pleasure for us to taste several delicious Mexican gourmet specialties at Arriba Taqueria that recently opened its third restaurant, this time in Pest, Bartók Béla út 21.
The restaurant chain's Hungarian-American founders managed to create a fun and friendly atmosphere – thanks to the talented designer Andrea Miklósvári – with nice Mexican music, vivid colours, hand-painted murals (reminiscent of Mexican street-art) and incredible Latin-American vibes. From the bright colour of the walls, painted furniture, comfy red couches and floral table covers to the Mexican art posters every little detail is on spot. The staff is very helpful which comes in handy especially when placing your order (trust us, we learned by experience). Though burrito, taco and quesadilla are the main "attractions", plenty of other options are available, such as salads (Arriba salad, Burrito salad) and sweets (cinnamon crisps, apple chimichanga).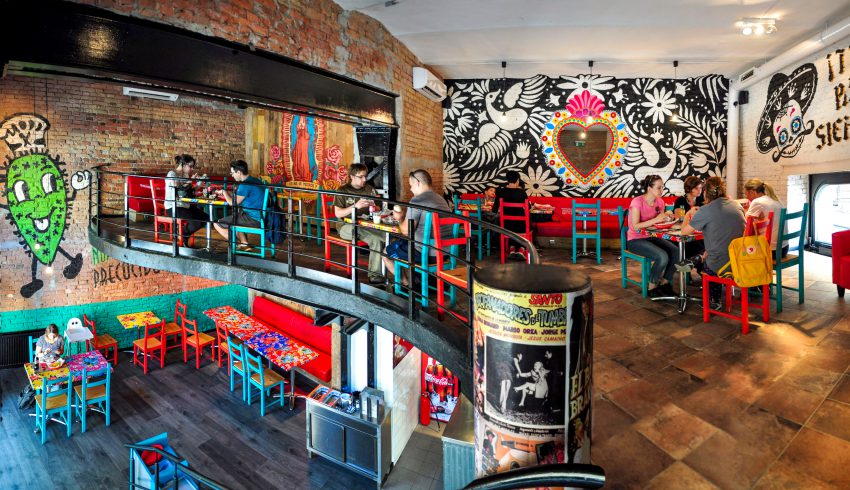 At Arriba, customer satisfaction and quality come first, everything is fresh and hand-prepared. After making a decision on what to eat first, we didn't have to wait much until the appetizers arrived at our table on a silver coloured serving tray, in nice, red baskets. First, we tasted the probably fieriest meal on the menu: jalapeno poppers – jalapeno peppers filled with cream cheese, in a crunchy coat with a special popper sauce (secret recipe). We wish this hot, creamy and crispy delicacy would be available in cinemas, because we would so enjoy munching on them while watching a good movie. But only with a glass of delicious and mildly sweet horchata, a refreshing Mexican drink made of rice milk, pure vanilla and a dash of cream and cinnamon to cool down our burning mouth.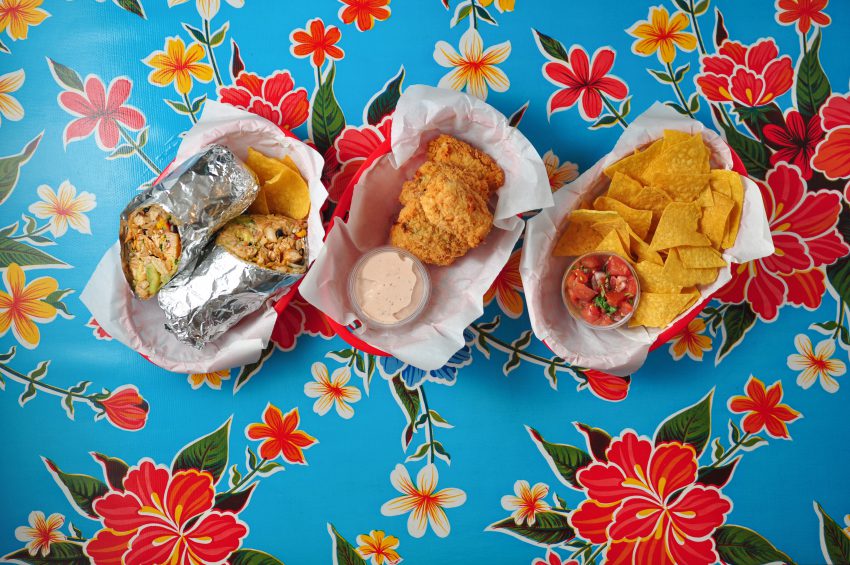 The tasty taquitos bites are also worth a try. When we recall the deliciousness of the corn tortilla pieces filled with marinated grilled & fried chicken, we would immediately hit up Arriba's website to place an order. The icing on the cake is the selection of sauces (many are home-made). Other than the spicy salsa sauce, the avocado-based guacamole and sour cream dips also harmonize very well with taquitos and give a different touch to this Mexican delicacy.
We couldn't resist trying a burrito too. Instead of Arriba's specialty (the yummy breakfast burrito with scrambled eggs and potatoes as an extra) we opted for the rather traditional, original San Francisco Gande burrito with marinated chicken breast. It is also possible to "make your own burrito" from scratch: three types of tortilla are available to choose from (soft corn, flour and hardshell corn) as well as different meat types (chicken, steak, marinated pork, beef, grounded pork) and the fillings of your choice: black beans, rice, cilantro – the spice which is the foundation of mostly every Arriba meal – sour cream, lettuce, cheese, tomatillo salsa and pico de gallo which you can also find in fish taco. My companion picked a cold & sweet strawberry margarita to top the pleasant sensation, but the lime version is also available as well as a Mexican beer called michelada.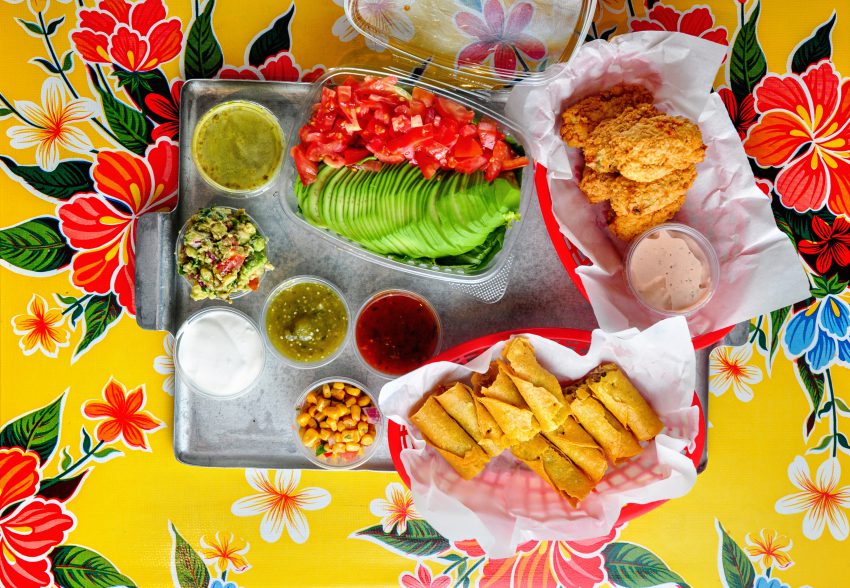 Although the portions were big enough to fill our belly for long hours, Arriba salad's freshly sliced avocado was too tempting to resist. Honestly, where else can you find a salad like this? Coming with tomato slices, romaine lettuce and a special house dressing, this fresh and light salad is a must-taste. Now it's your time to get a taste of Mexico, visit the restaurant or order online!
Buon provecho!
Photos: Németh Krisztina – Egy jó kép rólad