Rosalia Festival paints City Park (Városliget) pink once again between 11 and 13 May. Be there, live for the moment!
For the seventh time, rosé, champagne, delicious wine, street food, concerts and great family activities invite us to Budapest's biggest wine festival of the season. It's a great opportunity for wine lovers to meet winemakers in person (more than 50 Hungarian wineries will represent themselves) and broaden their street food horizon as well. The event features talented Hungarian musicians and bands to entertain the crowd, including New Level Empire, Hősök, Lóci játszik, and DJ Juhász Laci. We can have a blast at Fonó's exciting folk programs too, for instance by participating at its dance flashmob at Heroes Square,  or by attending Vadrózsák Folk Dance Assemble's promising show.
Gastronomy
Without a doubt, street food is living its heyday. What a luck that these delicious food creations can be perfectly paired with rosé, wine and sparkling wine too! A wide range of delicacies will be available at Rosalia: cheese and ham plates, sausages, burgers, and all kinds of mouth-watering meals including smoked salmon and fish & chips, too. Rosalia's special chimney cake (kürtőskalács), chocolate creations, macarons, baked ice cream and delicious coffee are also on the long list of offers.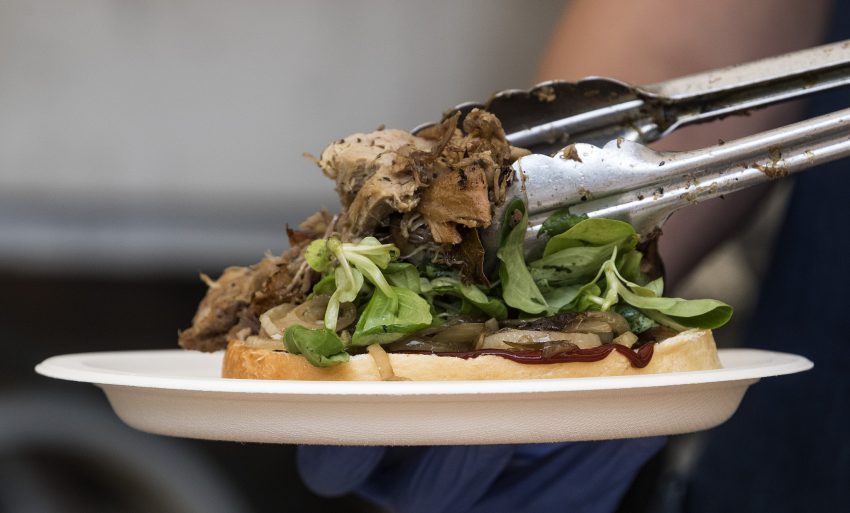 Stage
Rosalia is ready to bring some serious summer vibes into the middle of spring with great concerts and an awesome party atmosphere. Stúdió11 is due to provide us with the nicest jazz melodies on 11 May (Friday) at 4.30 PM, featuring Nikoletta Szőke. Their performance will be followed by Koalabell, an aspiring and particularly young band. New Level Empire hits the stage at 8.30 PM to get us in the party mood before DJ Laci Juhász steals the spotlight with the best hip-hop, house, dnb, rock and dubstep beats.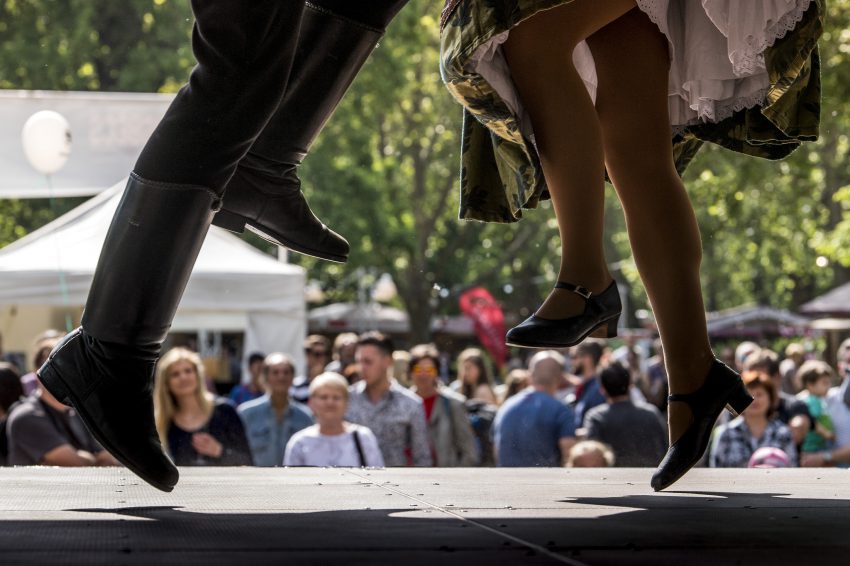 We won't be without jazz on Saturday either: the winners of "The Young Jazz-Talents of the Year" competition, Farkas Zsolti Quartet and Ambrus Richter's band will hit the stage. Later on the audience welcomes former Honeyball band's new formation, The Big Bunny Hall Swinger Club. The Mongooz and the Magnet gives a concert at 6.30 PM, showcasing their special style, the fusion of rock&roll, funk and soul. After the concert DJ Juhász Laci returns to entertain the visitors.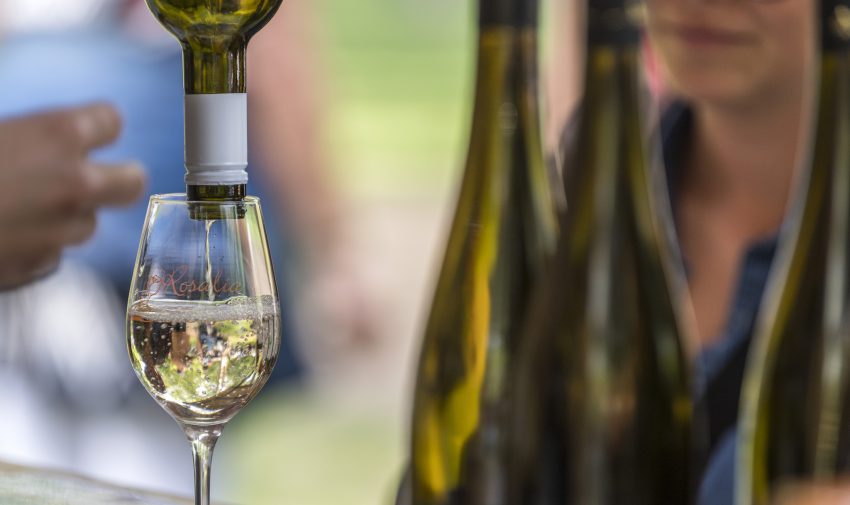 Sunday will be dedicated to folk music and folklore in an unusual, jolly and youthful style, thanks to Fonó Budai Zeneház. At around noon, the folk dance flashmob kicks off at Heroes Square (Hősök tere) leading up to the stage area, where Vadrózsák Folk Dance Assemble performs accompanied by a live band. Poklade Band will play South Slavic songs from 4 PM, while Tabán organizes several folk dance programs. The night's headliner will be the talented Lóci játszik formation.
Rose Wine Competition
Rosalia is looking for the best rose wine of spring! Almost 40 exceptional rose wines submitted an application to run for the respected title, and anyone can join the jury to contribute to the final result. Taste as many of the "candidates" as possible, and vote for three of your most favourites to help them win!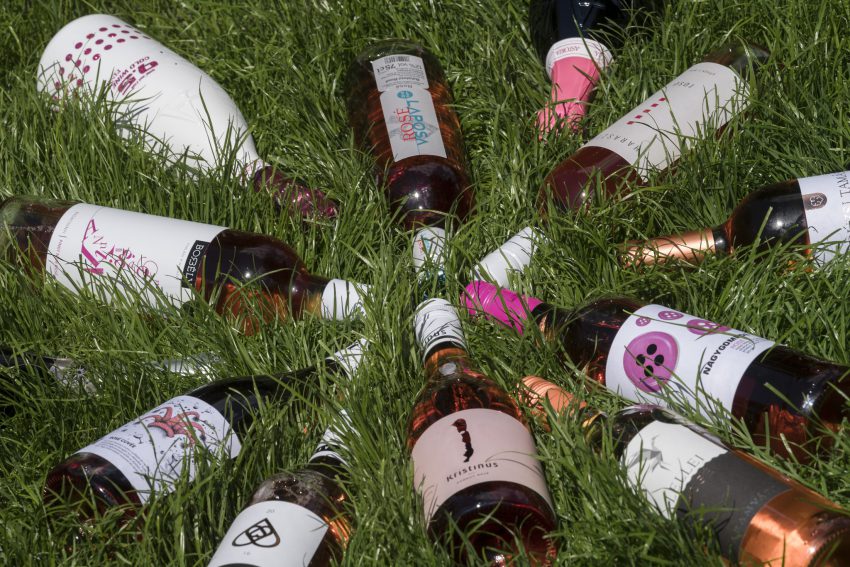 Butlers Wine Quiz Bar
There is no better place for indulging in the wine culture than at an imposing interior. Butlers home decor store's nice tent will provide a great venue for NÉBIH (The National Food Chain Safety Office) wine and alcoholic drink's directory's wine game. 2018 is the year of kékfrankos (blue Frankish), meaning that the quiz is likely to focus on this grape variety. The interactive tent is open for everyone who would put their wine knowledge to test, all they need to enter is a wine glass with Rosalia's logo. Test your knowledge and get yourself a gift in return!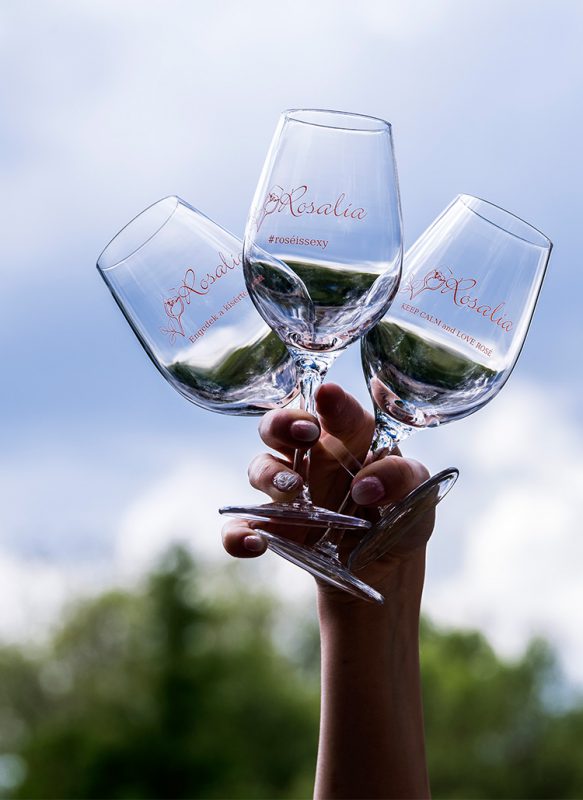 Family programs
Rosalia aims at creating a family friendly atmosphere where everyone finds something fun to do regardless of age. Kids can stay at ZigZag Mesesarok where they can listen to the nicest fairy tales while sitting on comfortable beanbags. On Saturday, Ádám Dávid (writer) and on Sunday Emőke Soók tell their tales to children and adults as well. ŠKODA KRESZ Park offers an exciting opportunity for those who would try themselves at driving, but obviously there is a twist: children can get into the safe saddle of small pedal "toy" cars. Together with Art Park and the Folklore Museum, Liget Budapest Project  organizes fun activities for the little ones and their families. Also, let's not forget about City Park's huge football pitches, BMX and roller tracks, and playgrounds.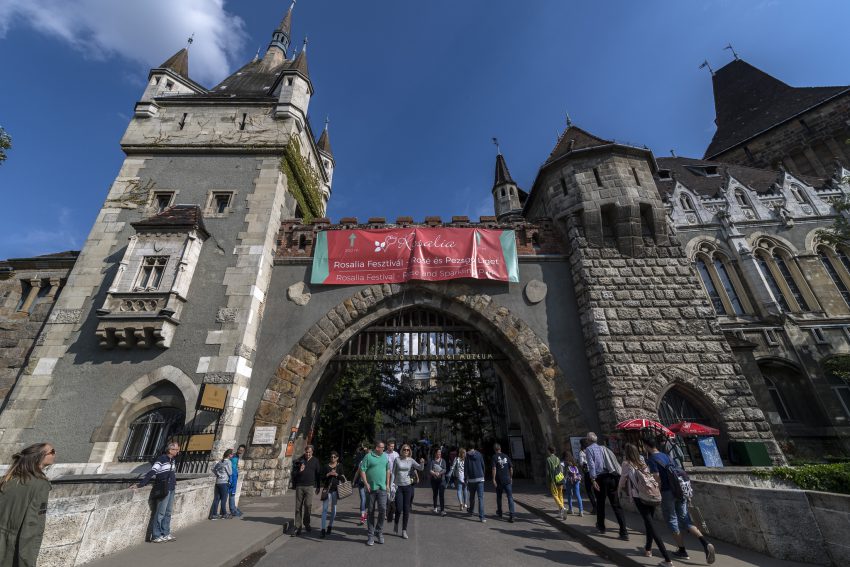 Novelties and new attractions at Rosalia
Register on Hello Biznisz's website at Rosalia to get your customized wine glass! T-Systems' Hello Biznisz stand is awaiting visitors with calligraphists who customize your glasses the way you desire.
Are you a true wine lover/festival fan? Make a memory: visit the "Budapest Veled" stand at Rosalia and take a photo! There's a chance you won't leave empty-handed.
To find out more about the event, click here, let's enjoy the lovely weather together in the open-air! See you there!