A few years ago the street food revolution reached Hungary, and after conquering festivals and markets, food trucks started to pop up everywhere like crazy. Do you have a thing for street food or your hunger seems unsatisfiable when it comes to quick and tasty meals? Challenge your inner chef by trying our great recipes!
Wherever you go in Budapest, you will come across awesome eateries that offer delicious street food options, but are you familiar with the authentic Hungarian alternatives? This time we provide you with not only some of the must-taste local delicacies but also help you prepare them.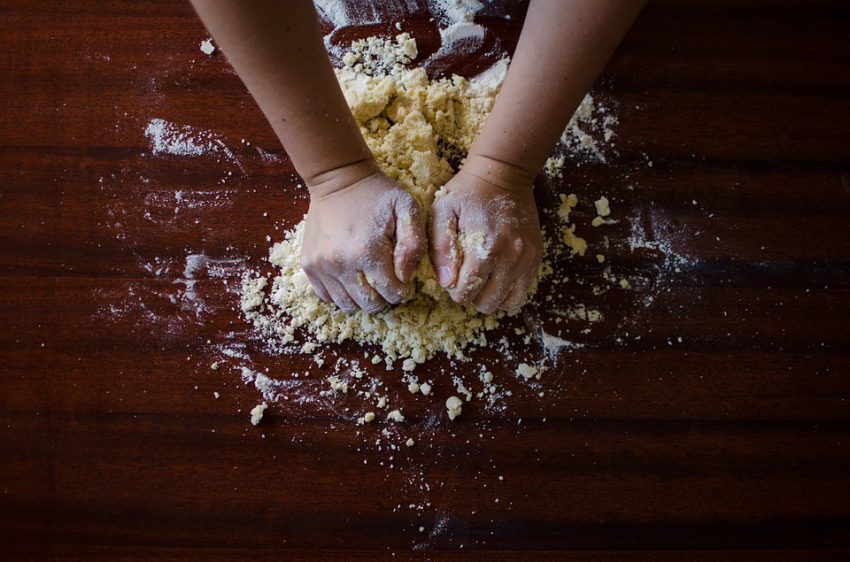 Tócsni
The delicious, salty rosti (aka tócsni) is very popular. Simple but great: it goes perfectly as a side dish with a piece of meat, but satisfies your hunger whenever you are craving for a fast snack.
Ingredients: 500 g potato, 1 egg, 1 tablespoon flour, fresh parsley, salt and pepper to taste, oil for frying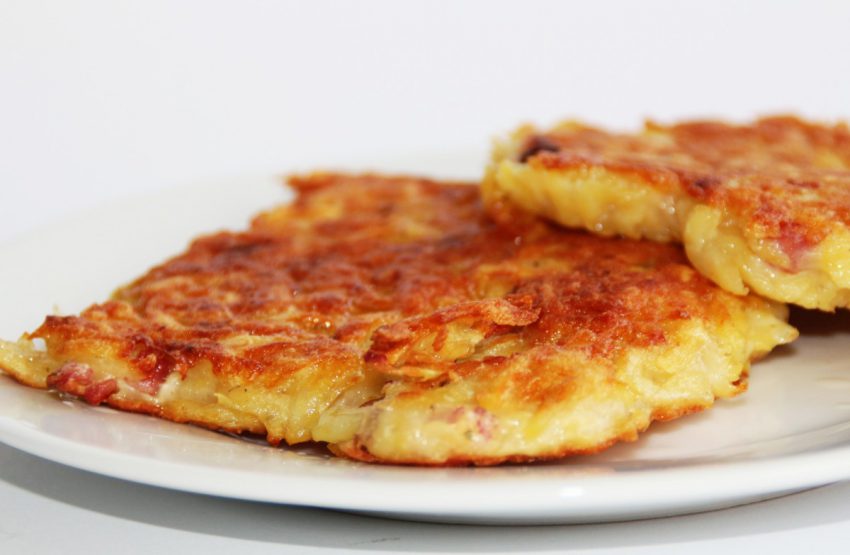 Peel the potatoes and grate them against the larger blades in your grater. After squeezing the shredded potatoes, add the egg, the flour and season it. Last but not least, cut the parsley in small pieces and put it in the mixture. Please note that the amount of flour depends on how much you need for the perfect texture; it should be a little sticky, not liquid. Now heat oil in a sauce pan, measure a tablespoon of the potato mix and drop it into the pan. Fry until it gets golden and crispy.
Extra hint: Gourmets can serve it with sour cream and freshly cut spring onion, or grated cheese on top.
Crepe
The lovely dessert is our alternative for pancakes. Only, it is flat and after putting on all kinds of toppings, we roll it instead of building a tower. Palacsinta – as we call it – is very popular among adults and kids alike, no wonder why many street food vendors offer the sweet dessert on their menu.
Ingredients (for 10 pieces): 200 g flour, 2 eggs, 3 dl milk, 2 dl fizzy water, ¾ dl oil, a pinch of salt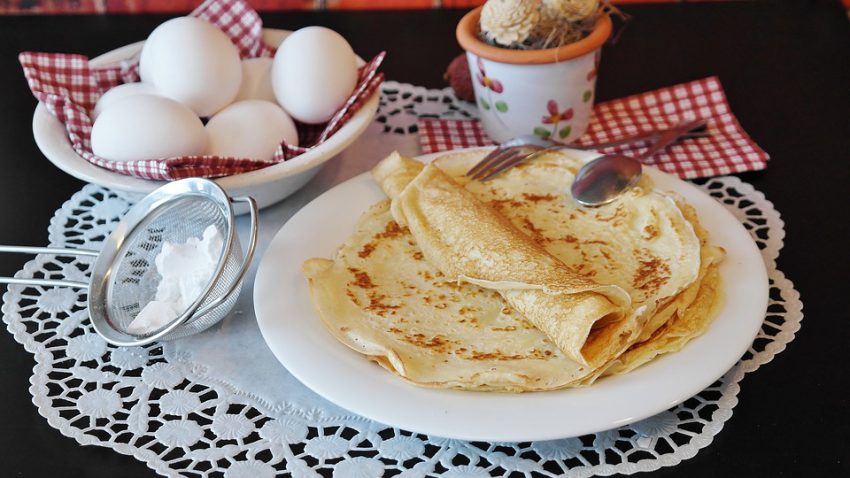 Whisk all dry ingredients (flour and salt) into a bowl and mix them. Add eggs, milk, fizzy water and oil. Stir it until the texture becomes smooth. The next step is frying. Heat the skillet (designed for pancakes) and pour batter into it by using a soup-ladle. Swirl the pan to cover the bottom of it, so the crepe gets its thin, flat shape. After around a minute, turn the crepe and fry its other side. (You will know when the time is right by checking the edges of the crepe with a spatula. When it is not sticking to the skillet and you can easily move it, flip it.)
Filling: marmalade, sweet túró cream, the mixture of cocoa powder, hazelnut mousse, fruit
Langalló
Langalló is the Hungarian answer to pizza. It is also called kenyérlángos, which translates to bread scone. It is a salty dough topped with sour cream, bacon, sausage, onion and cheese, but the number of options can be endless. There is no outdoor festival without it, langalló is undeniably a part of local gastronomy. They usually bake it in a wood-fired oven but gas operated ones will work perfectly fine too.
Ingredients: 600 g flour, 25 g fresh yeast, 3 dl mid warm water, 1 teaspoon sugar, 1 tablespoon salt, 2 tablespoons of oil
Topping: 1 dl sour cream, garlic to taste, 100 g smoked bacon, 2 red onions, 100 g grated cheese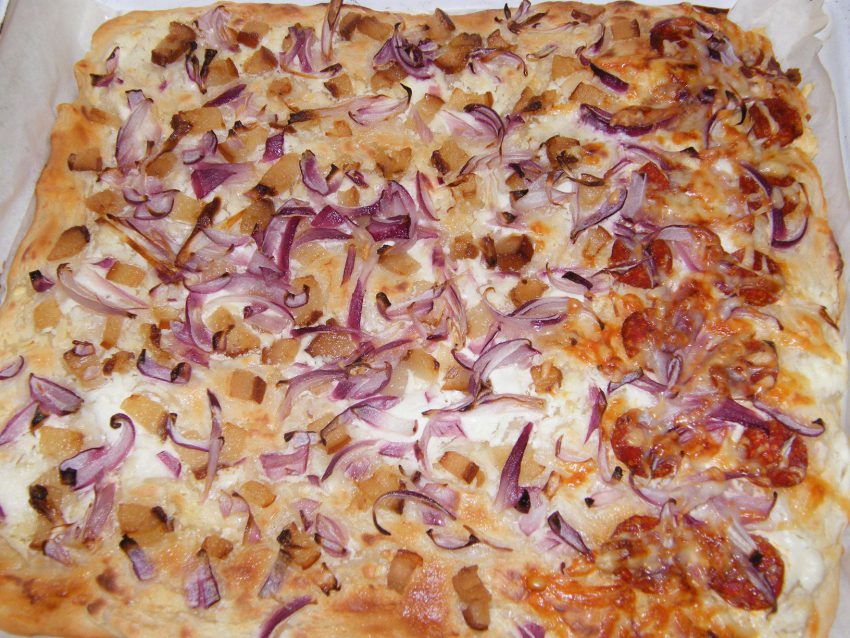 Put yeast, sugar, a small amount of flour and 100 ml water in a bowl and wait until it dissolves. In a separate, bigger bowl mix the remaining flour with salt, add the activated yeast and the rest of the water. Use a hand mixer to knead it until you can form a smooth dough ball. Cover and let it rest until it triples in size. Divide the dough into 6 equal parts, let them rise for 10 minutes, then roll them into circles and pre-bake them. After a few minutes, put on the toppings and bake them until the cheese melts and gets golden.