Fashion has always been a great tool to express one's individuality. With the arrival of spring we gladly say farewell to the cold & grey days, and puffy overcoats to make room for colourful patterns and chic pieces in our wardrobe.
Some fashion rules are completely outdated these days, and when it comes to the season of new beginnings, 'keep it simple' is the one to break. Feel free to mix colours, fabrics and patterns and don't worry about anyone's opinion as long as you dress appropriately. It's easy and exciting to spice up your style with amazing pieces that stand the test of time.
The season of lovely pastels and bright colours has finally come, so why wouldn't you let your looks match your personality? Spring is about creativity and fun: create an original look by combining stripes with florals, leather with cotton and metallic with lace. There is a variety of sources to get inspired by, such as magazines like Vogue or Elle, bloggers or a shopping trip.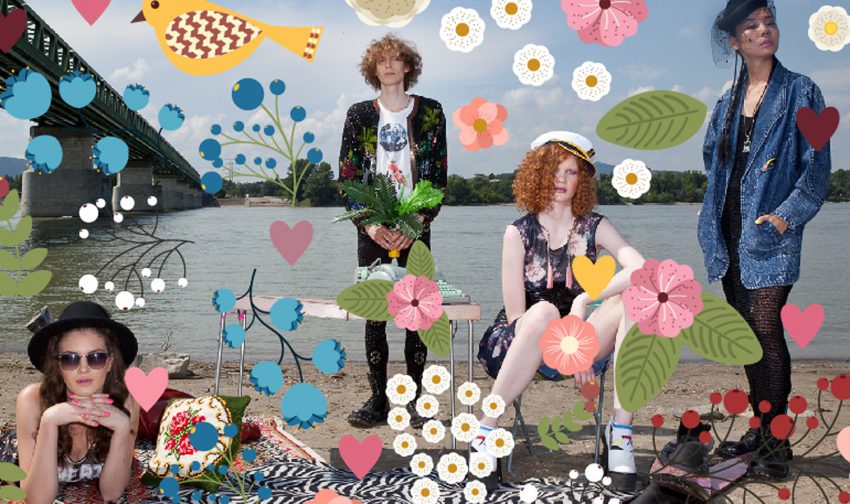 Fashion is art, be the artist! Jazz up your closet with unique clothes and accessories at Szputnyik Shop, where an extraordinary product range is awaiting you with old and new, romantic vintage and provocative, modern styles. It is Budapest's astonishingly unusual spot, a heaven on Earth for fashionistas and everyone whose heart desires something special.
Szputnyik Shop offers a wide range of products from the newest small-scale designer items to the best quality selected vintage clothing. Choose from stylish and sustainable pieces from Fjallraven's bag collection, TOMS, PAEZ or Dr.Martens shoes, and find hidden gems. Enjoy the incomparable vibes of Szputnyik's two shops, or check out their online shop!
1074 Budapest, Dohány utca 20.
1062 Budapest, Király u. 22. (Káldy u. 1.)