Do you know what's new in Budapest? We do. Here are the recently opened restaurants in the Hungarian capital.
1072 Budapest, Rákóczi út 26.
Rákóczi út's newest hangout awaits you on two floors, opposite of the Uránia Film Theater, with a selection of drinks that satisfies every kind of thirst that can exist, friendly bartenders, an unreserved atmosphere, giant windows facing the busy street, and groovy music every day of the week. Whether you prefer to put the cherry on top of an ordinary afternoon with your friends, or dive head-first into the buzzing Budapest nightlife, MASH Pub & Bar is the perfect place for both.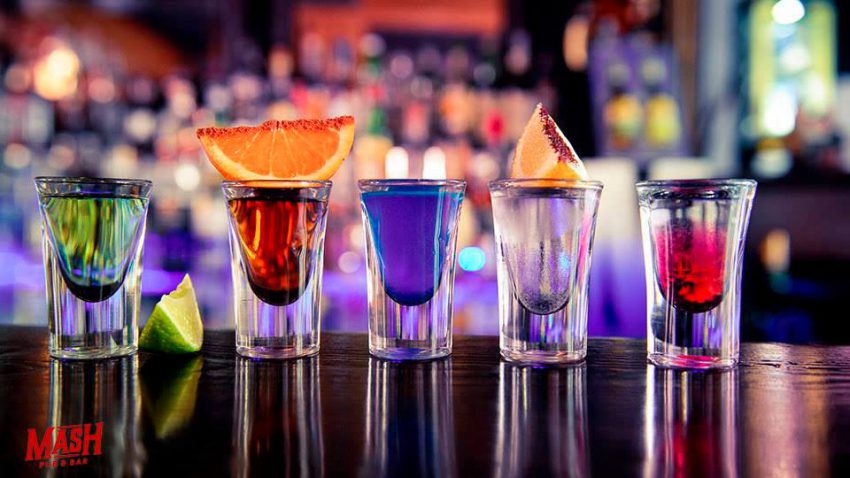 1082, Corvin sétány 1/b
Budapest's first-ever street food sushi joint opened its tiny doors on Corvin sétány in January: the idea of Sushiroll popped out of founder Kinga Schäfer's head after having spent three years in Melbourne, Australia, where these street sushi venues can be found on every corner. So upon her return, she teamed up with the two other founders, and with some help of a foreign sushi chef, created this sushi heaven, serving freshly made sushi rolls, delicious nigiris and inaris, and various soup specialties like Tom Yum and pho. For a healthy and filling meal, drop by and roll it up!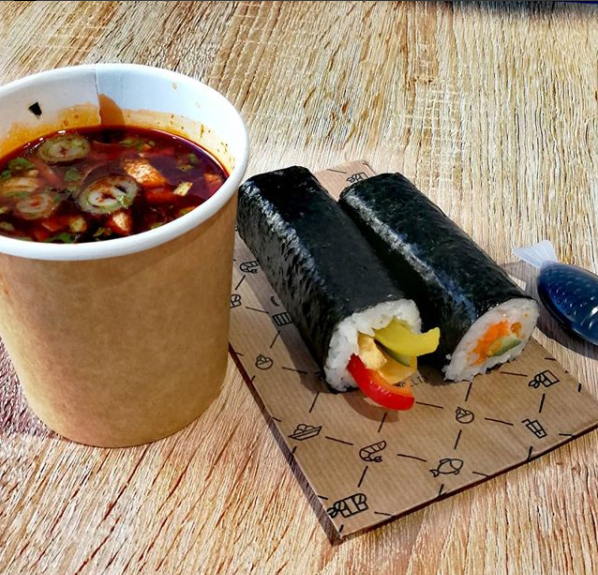 1053 Budapest, Ráday utca 11-13.
The easy-going Kálvin Gastro Bistro and Balázs Café & Bistro merged together to reopen as Café Delion Bistro in the SoHo of Pest, on colorful Ráday utca. On workdays the focus is on the sophisticated but hearty lunch menus (drawing inspiration mainly from the Hungarian cuisine, with the dishes made from fresh and seasonal ingredients), while in the afternoons and the weekends the center of attention shifts from hungry office-workers to the thirsty but curious alcohol aficionados, with a variety of wines and bottled craft beers to choose from.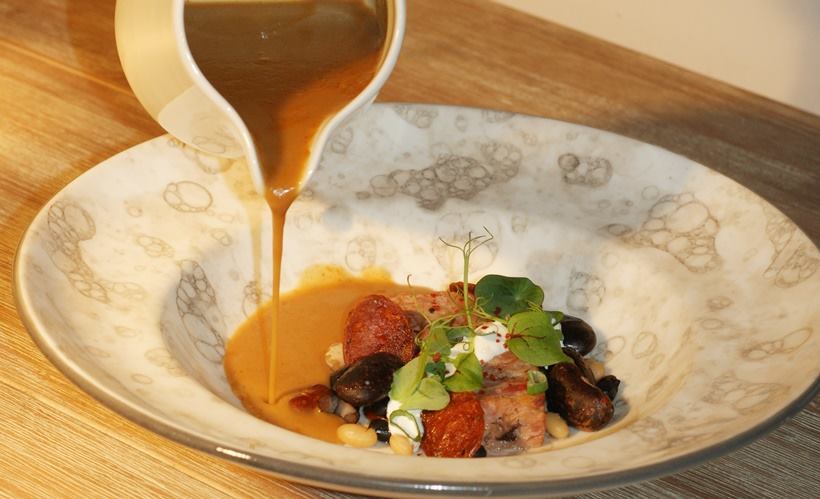 1094 Budapest, Tompa utca 28.
After launching two highly successful gastro bistros around Lake Balaton, Dániel Bezerics has finally opened the long-awaited Budapest spot of his Paletta Empire. Paletta Budapest awaits guests with a no-frills atmosphere, the finest wines of the Balaton region, and simple but wonderful bistro dishes, prepared from fresh ingredients sourced from the Balaton area. The menu includes such ingenious creations as the pulled carp lángos, the venison mulled wine soup, Cajun blackened sturgeon and schnitzel made from Fledermaus (a kind of pork).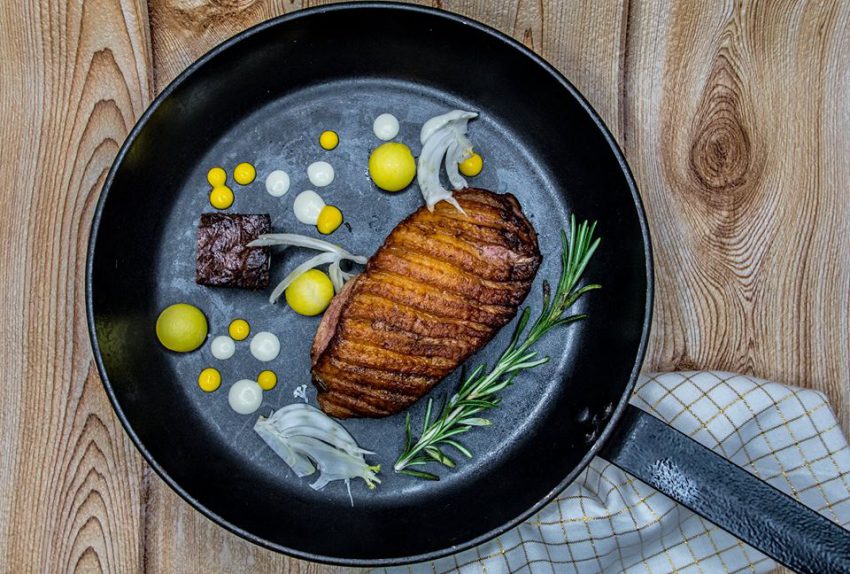 1072 Budapest, Klauzál tér 10.
"Salty and sweet" is the slogan of Waffle Dog, the first Budapest enclave of poffertjes, the traditional Dutch batter treat. Instead of just simply taking one of the national treasures of the Netherlands and serving it to the Budapest masses, Waffle Dog decided to put a spin on another BeNeLux specialty, waffles, and turned it into a hotdog-like sweet stick of waffle batter: you can get the namesake of the venue in a variety of flavors, from Snickers to Oreo, Túró Rudi to banana. Where's the salty stuff? you might ask: if we can believe owner Tamás Müller, it's coming real soon!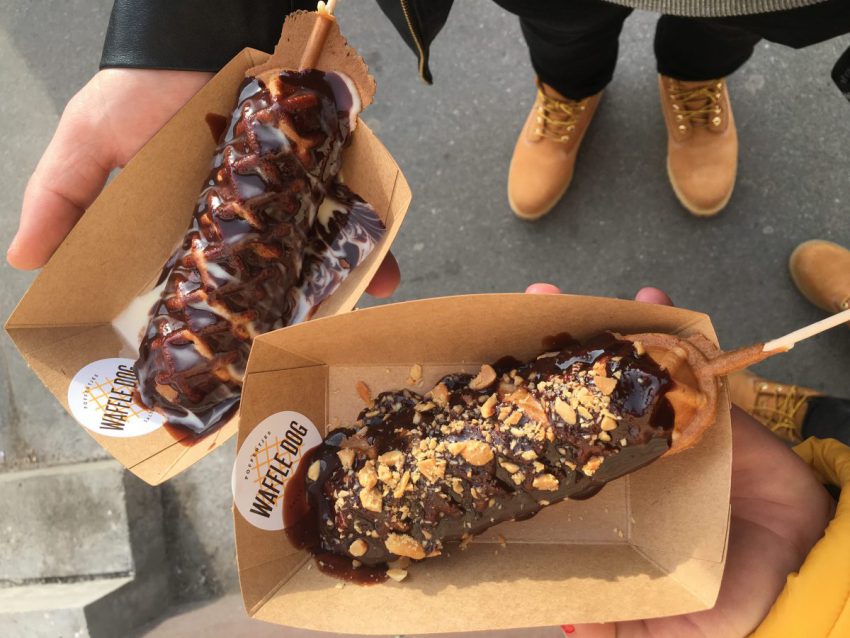 1075 Budapest, Kazinczy utca 18.
After a two-month long hiatus, Budapest's number one open-air street food court welcomes once again the hungry masses in the heart of the Party District with an even more colorful variety of easy-to-consume and hard-to-forget dishes! Having first opened at the end of 2014, the original plan was to open a small lángos shop on a vacant parking lot near the famous Szimpla Kert: with time and the unseen twists and turns of life, Karaván soon became a mecca of people looking for handheld meals, giving home to more than a dozen kiosks. Check out Karaván after the 1 March reopening!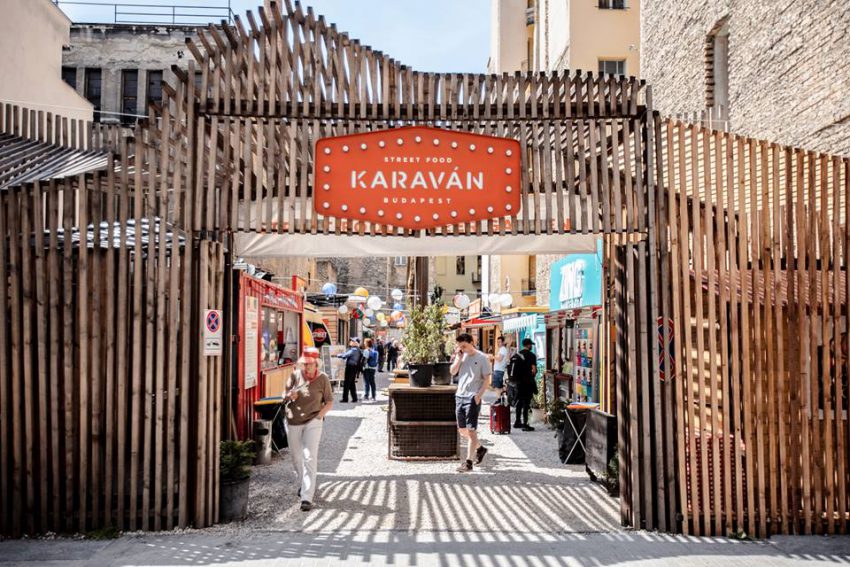 1051 Budapest, Vigadó tér 2.
The beautiful building of Vigadó serves as the nesting place of Vígvarjú, the kid brother of popular downtown restaurant VakVarjú. The "Merry Crow" awaits you inside the elegant high-ceiling dining hall of the Neoclassicist event center (and listed monument) with three-course daily lunch menus for an affordable price from 11.30 AM to 3 PM, and an á la carte menu offering traditional Hungarian dishes like goulash soup, breaded roasted chicken, and Somló-style sponge cake. Complete with a kid's corner, VígVarjú has a treat for the whole family!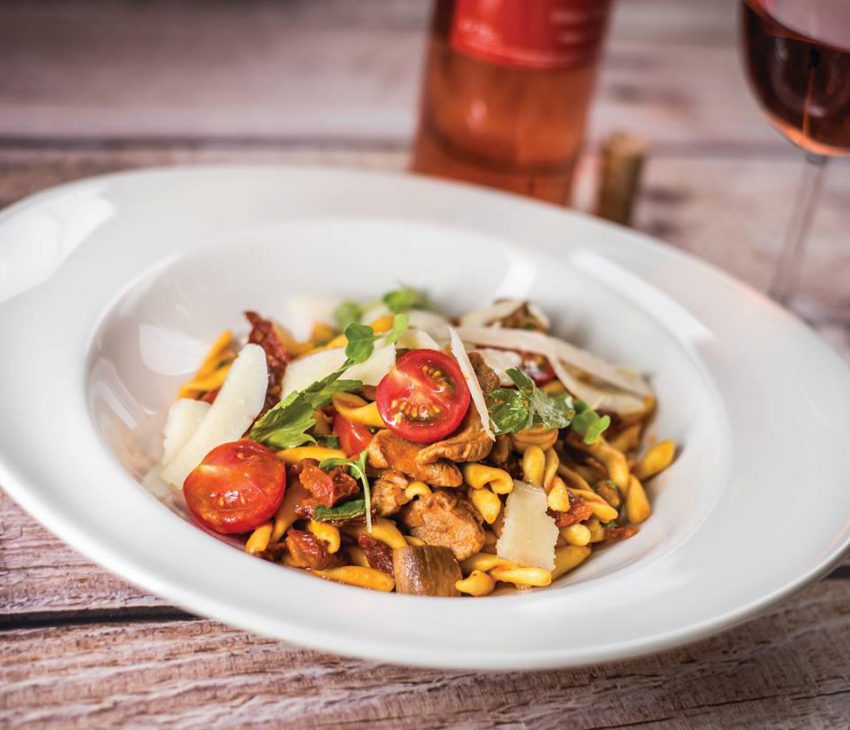 1095 Budapest, Soroksári út 110.
You don't have to be called Alice to follow this white rabbit! Fehér Nyúl Brewery have been confidently supplying the beer aficionados of Budapest with their delicious amber brews, and have now opened their very own taproom inside a spacious factory building, situated south of Rákóczi híd on the Pest side. Here you can enjoy Fehér Nyúl's Szikra, an espresso-tonic IPA specialty, Cranachan, their raspberry-flavoured black IPA, or the limoncello-inspired Rafa, in an authentic environment.