As Hungary has grown to be a real European festival and cultural powerhouse, and Budapest even moreso, the upcoming year already has a ton of exciting events in store for you, making a convincing case for your return to the Pannonian plains in 2018.
Budapest-based Programs in 2018
Budapest Jazz Club's 10th Anniversary
On 12 and 13 January one of Hungary's most acclaimed live music venues, the Budapest Jazz Club will celebrate its tenth anniversary. On this festive occasion, each night they will host a number of talented Hungarian jazz musicians accompanied by special guest stars like Myrtill Micheller and Andrea Malek. The events are free to attend!
Enrique Iglesias Concert
After 18 years, the handsome prince of Latin American music, Enrique Iglesias returns to Hungary for a pari of huge stadium concerts, held at Budapest Arena on 11 and 12 March. The singer promises to play all of his biggest hits, including Bailamos, Hero, Duele El Corazón and Loco. Get your tickets at www.broadway.hu
Budapest Spring Festival
The Budapest Spring Festival will be organized for the 18th consecutive time this year, held between 30 March and 22 April at a variety of locations, including the Inner City Parish Church, the Ferenc Liszt Music Academy, the Budapest Music Center, and Müpa Budapest. Yefim Bronfman and the Vienna Philharmonics, Sir Roger Norrington, Emmanuelle Haim and Danyiil Trifonov are just a couple of world-renowned musicians who will perform at the festival. For more information, go to www.btf.hu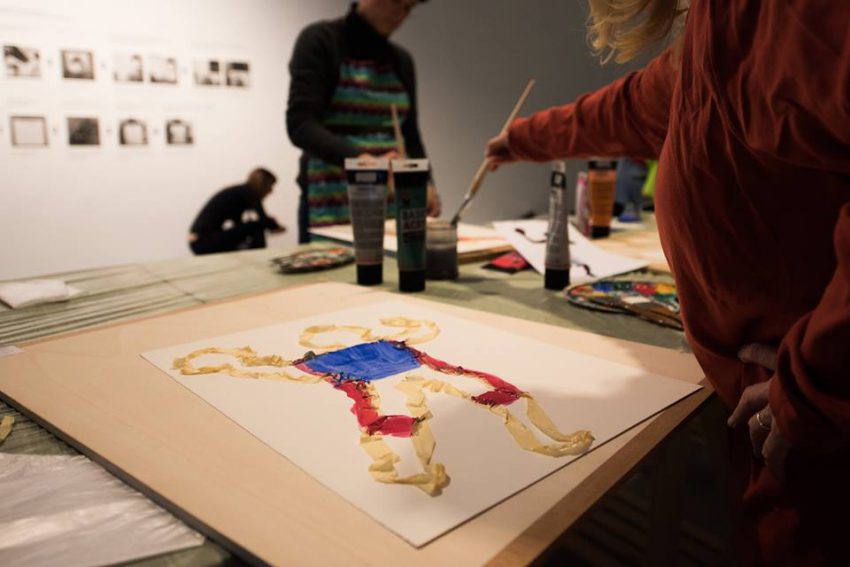 Budapest Art Week
The Budapest Art Week had become an indispensable event of springtime in the Hungarian capital: the cultural program series will be organized for the third time between 17 and 22 April, inviting Hungarians and foreigners in Hungary to take a closer look at the exciting art life of Budapest, by offering nearly 150 programs on 70 locations. For details, head on to www.bpartweek.hu
Game of Thrones Live Concert
The Hungarian leg of the critically acclaimed Game of Thrones live concert tour will be held on 18 May 2018 at Budapest Arena. Featuring new music and footage from Season 7 and accompanied by mesmerizing visuals, it will be lead by none other than Ramin Djawadi, the composer of the world-famous HBO show.  It's going to be EPIC! For more details and ticket information, visit www.livenation.hu
Programs in the Countryside in 2018

5th Concours D'Elegance in Balatonfüred
And now, lets take a look outside the boundaries of Budapest! Between 5 and 7 May, the Tagore promenade of Balatonfüred will give place to close to 50 beautiful old-timer cars, including handful of amazing rarities, within the framework of the 5th Concours D'Elegance.
Water, Music, Flower Festival in Tata
From 22 to 24 June, the town of Tata awaits you with its annual Water, Music, Flower festival: the three-days long event series makes full use of its picturesque location, with concerts, exhibitions, fairs and races held in, on and around its Gothic castle and the Old Lake. The festival is crowned by a spectacular aerobatics show, which is traditionally followed by a magical lake carnival.
15th VeszprémFeszt
The "Town of Queens" will organize the 15th annual VeszprémFeszt between 11 and 15 July: the premium music festival transforms the hilltop town into a countryside outpost of world class music productions. Having featured such performers as Tom Jones and Emeli Sandé, we're sure that the organizers are going to surprise us with some big names this year, too! Check out www.veszpremfest.hu for more information.
Anna Ball of Balatonfüred
The Anna Ball of Balatonfüred is more than a tradition: it's an institution, as shown by the fact that on 21 July it will be organized for the 193rd consecutive time. The historic event series revives the look and feel of one of Hungary's most prosperous eras, the Reform Age of the mid-19th century. The highlight of the event is the election of the Ball Queen and her ladies-in-waiting at midnight.

7th Jazz Picnic of Paloznak
August begins with the 7th Jazz Picnic of Paloznak, bringing the creme of world and Hungarian jazz music to the small lakeside town, between 2 and 4 August. Buy your early bird ticket now on www.jegy.hu and you'll get a gratis bottle of Parti Szél cuvée!
We could go on with the list of important 2018 events endlessly: the Zempléni Festival and the Debrecen Flower Carnival in August, the National Gallop in September, Miskolc's world-renowned Cinefest film festival, and the return of the highly popular Bodies Exhibition are just a few things from the latter part of the year that we're impatient about. To cut things short: if you love culture, you'll love to be in Hungary in 2018.