There are as many ways of celebrating the arrival of the New Year as there are countries: in Hungary, we salute the anthem at midnight, then pop open a champagne, and gorge ourselves on lentil stew and frankfurters, in hopes of attracting long-deserved financial wealth.
Happy 1998 @ Akvárium Klub
Downtown Akvárium Klub will revive the look and feel of 1998, sacrificing all three of its dance halls to the biggest tracks of the late 1990s, each venue given its own music theme. Check out the New Year's Eve edition of Necc Party for an authentic house party atmosphere at the NagyHall, twerk it to the beats of the Black Music RnB & hip-hop party at the KisHall venue, or reminisce about the last great decade of movies dancing to the coolest Film Music Hits at VOLT Lokál. Dress up as Britney Spears, Duke Nukem, or any other 90s icon, and let yourself be transported back in time! Tickets for the extraordinary New Years Eve Party (held on 31 December, obviously) go for 4,000 HUF in advance.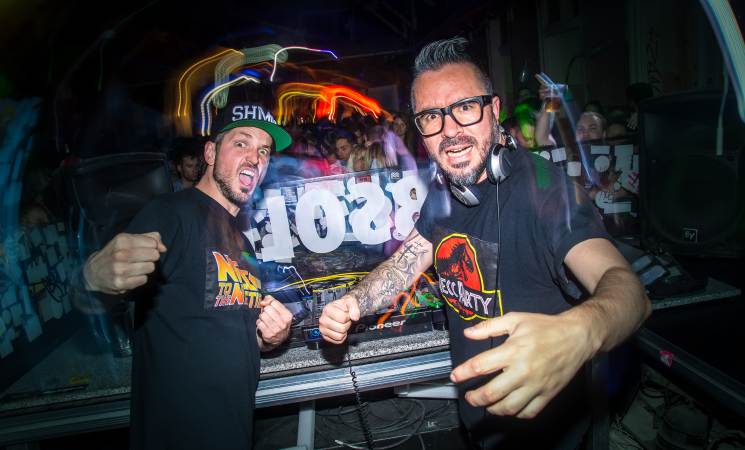 1051 Budapest, Erzsébet tér 12.
New Year's Eve Mega Hits @ Anker't
A couple of days after hosting one of the largest season-closing university parties of the city (Corvinus Alumni Party, 27 December – entry is free for everbody!), Anker't will bid adieu to the old year with the hottest hits of the past three decades, inviting you for a night of dance and good fun on two separate floors, on 31 December. The Paulay Ede utca ruin bar has a capacity of 850 people, making the New Year's Mega Hits party one of the biggest end-of-year events in Budapest. The price of NYE drink packages ranges from 4,000 HUF (a bottle of Hungária sparkling wine) to 38,000 HUF (this includes a bottle of premium vodka, gin, whisky or rum and 8 Red Bulls). Entry is free all night long.
1061 Budapest, Paulay Ede u. 33.
New Year's Eve Pre-Party with Stereo Swing @ Vogue Restaurant Boat
Vogue Restaurant Boat (facing Margaret Island from the Pest side) starts celebrating the end of the old year early this time, as they're hosting a special pre-NYE gala on 28 December. The stars of the night will be Stereo Swing, one of the pioneers of Hungarian electronic dance music, led by Fonogram Prize winner Gabi Szűcs. The band, whose sound is similar to that of Parov Stelar, will be followed by DJ Ordiman behind the turntable, ensuring that the night doesn't end too soon. Kitchen is open till 22.30. Tickets can be bought in advance online via bank transfer or at location for 4,990 HUF.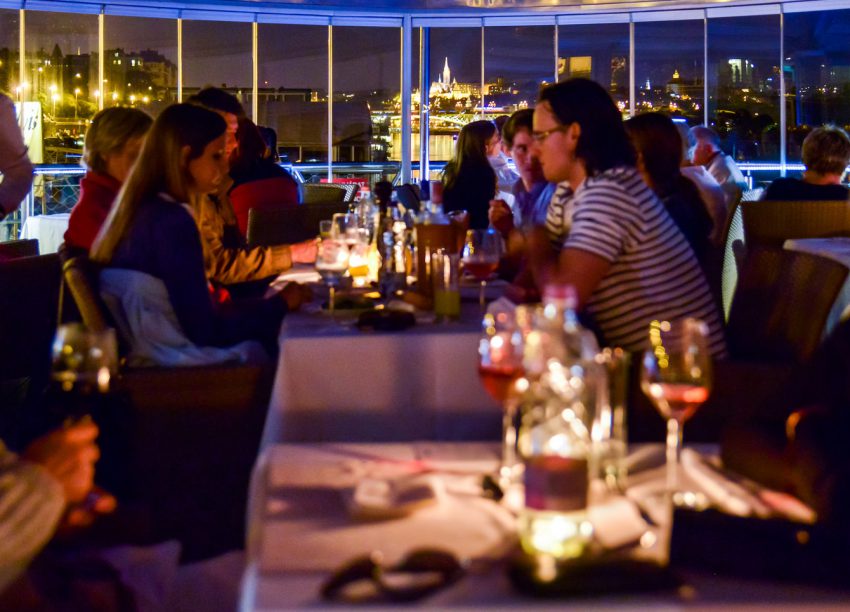 1137 Budapest, Carl Lutz rakpart 1.
Morrison's 2 NYE Party
As one of the largest party venues of downtown Budapest, Morrison's 2 has long since been a melting pot of music styles and people from all over the world. With its six different dance floors, even if you come with a large group of friends, it's nigh impossible not finding music that's suitable for everyone's tastes. On 31 December, they'll organize a grand New Year's Eve party complete with spectacular New Year's decoration, hundreds of cocktails, special drink deals, and the essential countdown. Buy your ticket in advance for a free welcome drink, and secure your place amongst the 300 lucky guests who will welcome the New Year inside the Szent István körút venue.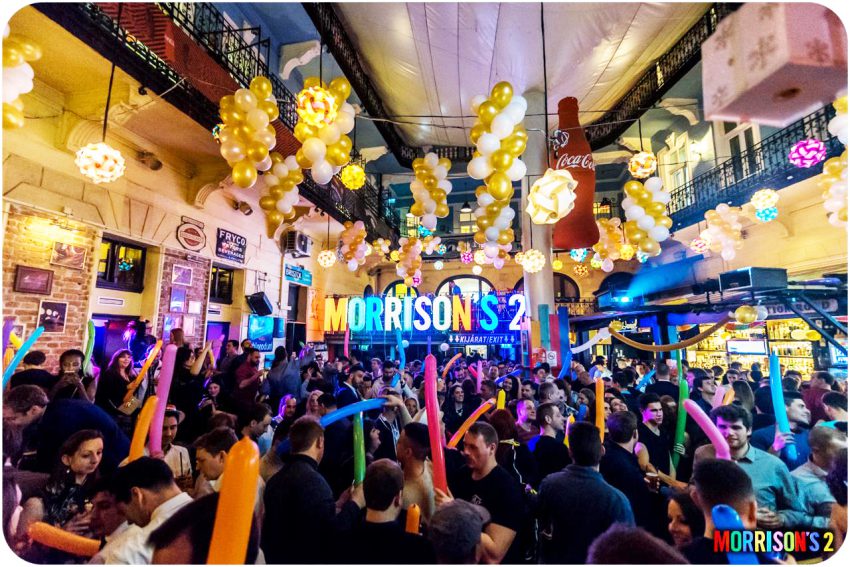 1055 Budapest, Szent István krt. 11.