The 15th Anilogue International Animation Film Festival lines up the best of the world's animation films, and awaits cartoon lovers for the 15th time in Budapest between 29 November and 3 December. The screenings will take place in Uránia National Film Theatre and Kino Cinema. Guests will be able to view more than 200 new short films and 15 feature-length films, including the opening film that is Chinese Have a Nice Day and the closing piece, Japanese Your Name that has proven to be the most widely watched cartoon ever in Japan. All the full length films will run with English subtitles! Apart from the 70 screenings Anilogue offers worshops, exhibitions and concerts as well.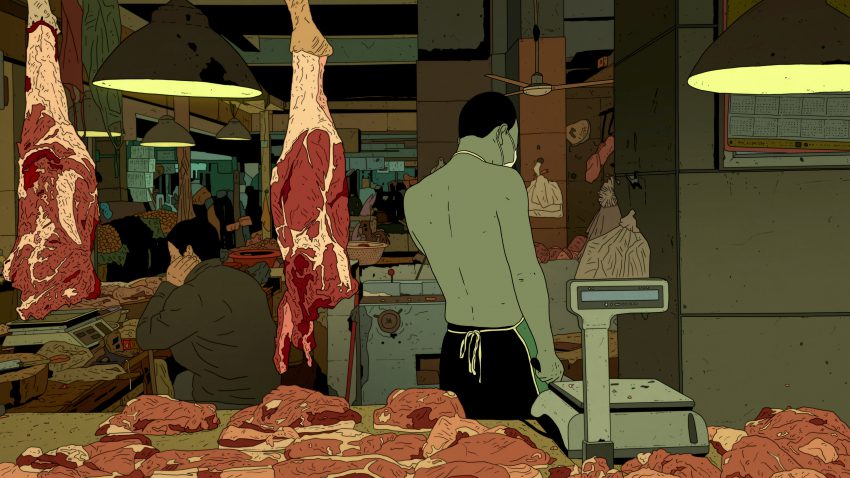 The most anticipated animation event of Budapest this fall, 15th Anilogue International Animation Festival, illuminates the screens of two cinemas – Urania and Kino — from November 29th in Budapest. Opened on Wednesday by Chinese Have a Nice Day the five festival days deliver the premieres of 13 brand new animated feature films – 5 of which are in competition – all of them with English subtitles – and 200 short films, tha majority of which will run with English subtitles, 30 of which also competing.
The five competing full lenght animations are as follows: In this Corner of the World by Japaneese Sunao Katabuchi.  This beautiful yet tragic tale shows that even in the face of adversity and loss, people can come together and rebuild their lives. The Austrian and German coproduction, Teheran Taboo by Ali Soozandeh premiered in the Cannes Festival Critics Week selection in 2017 and received the Fipresci Award in Jerusalem Film Festival. The story is placed in modern Tehran. Presented as drawing over live action footage, the fate of four young Iranis is revealed in increasingly disquieting detail. In Big Fish and Begonia by Chineese Xuan Liang and Chun Zhang Chun is a celestial being in charge of begonias. When she turns 16, she's sent into the human world disguised as a dolphin as part of a coming-of-age ritual. Kun, a human, saves her life, but loses his own in the process. In Your Voice by Japaneese Ito Naoyuki  Nagisa Yukiai is a 16-year-old girl living in a seaside town. She still believes what her grandmother once told her about words, that they have spirits. Finally Zombillenium by Arthur de Pins, Alexis Ducord drives the viewer to an amusement park like no other : only genuine werewolves, vampires, zombies are employed there… for eternity.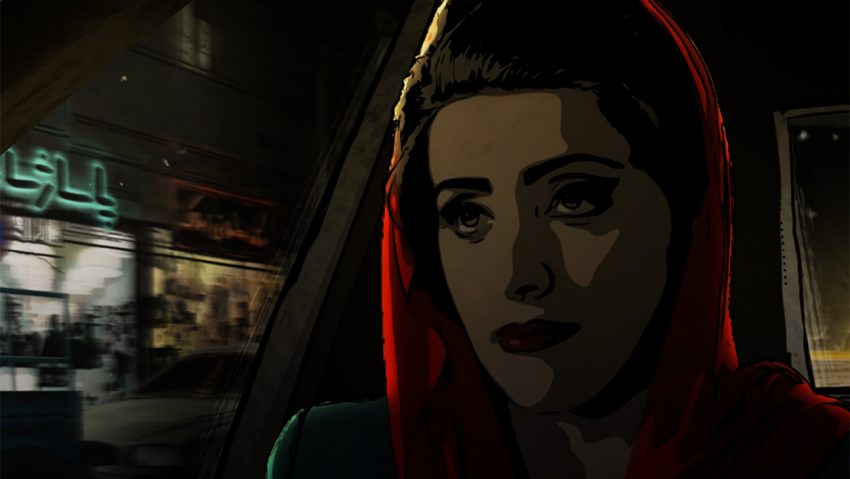 One of the highlights of this year's Anilogue is the English speaking The Breadwinner, the latest animation of the Oscar nominee creators of the Songs of the Sea, that tells the story of 11 year old Parvana who gives up her identity to provide for her family and try to save her father's life. The Breadwinner is a co-production between Canada, Luxembourg and Ireland, and had its world premiere at Toronto's TIFF 2017. Directed by Nora Twomey, co-produced by Tomm Moore and Angelina Jolie.
A unique opportunity is to visit Kino on 1st December at 6pm where the two latest Google Spotlight Stories, The Son of Jaguar by Jorge Gutierrez, and Sonaria by Scot Stafford and Kevin Dart will celebrate their Central European debut at Anilogue. Google Spotlight Stories means storytelling for VR. They are artists and technologists making immersive stories for mobile 360, mobile VR and room-scale VR headsets, and building the innovative tech that makes it possible. Enjoy the experience – look, listen, explore – and never worry that you'll miss anything. Our precious guest Sara Diamond from Google Spotlight Advanced Technology and Projects tells how this forward-looking animation studio works.
The closing piece will be Japanese Makoto Shinkai's latest work, Your Name that has proven to be the most widely watched cartoon ever in Japan. It will run both with English and Hungarian subtitles. Makoto Shinkai has long been an Anilogue audience favourite for his eloquent visual style and captivating storytelling.