"Eat goose on St. Martin's Day and you won't go hungry the whole year!" tradition holds. Fortunately, Budapest restaurants prepare for the occasion of the feast day by serving goose specialties for almost an entire month, giving you an ample amount of time for sampling all the goose-based delicacies of the Hungarian cuisine!
Costes Downtown
One of Budapest's top haute cuisine restaurants, the Michelin star-winning Costes Downtown (lead by executive chef  Miguel Rocha Vieira  and chef Tiago Sabarigo) has put together a St. Martin's Day special offer made up of various goose delicacies and exciting new wines. The laid-back, bistro-style restaurant invites gourmet guests for a goosy lunch from 6 to 12 November, complemented by impeccable goose-based dinners on Saturday and Sunday evening. Artistically presented dishes, a spectacular open-kitchen, mindblowing flavor compositions, extraordinary wines and a sleek, ceremonial ambience await you on the ground floor of Prestige Hotel Budapest.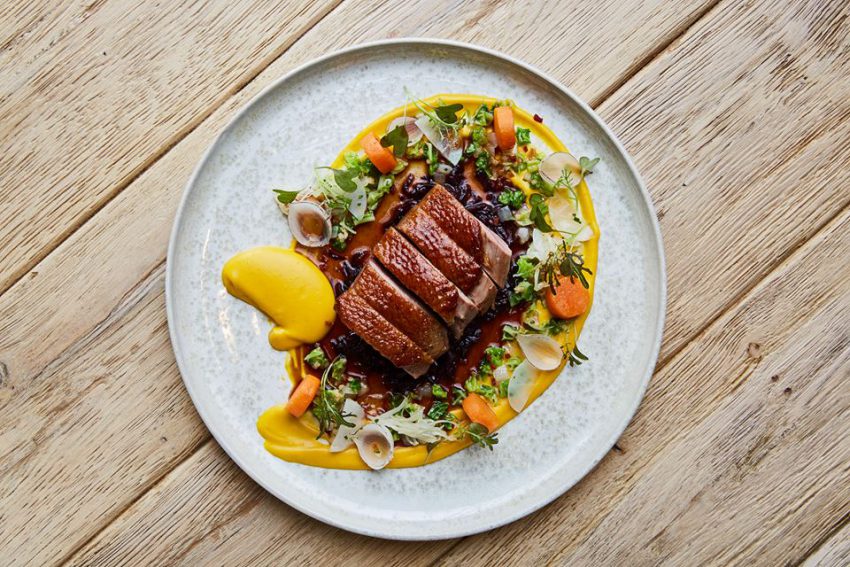 Remiz
St. Martin's Day does not only mark a significant date in folklore traditions, but it brings along some real tasteful culinary specialties as well. Situated in the peaceful greenbelt of Buda, Remiz awaits you with a distinguished menu between 5 and 20 November, exclusively prepared for this occasion. Presenting classic dishes and modern meals alike, Remiz has become a popular spot of gastro enthusiasts. Don't miss out on the gourmet bites, taste their exquisite seasonal offers like dill and goose soup, the soft and savoury goose liver plate and other wonderful cackling bites!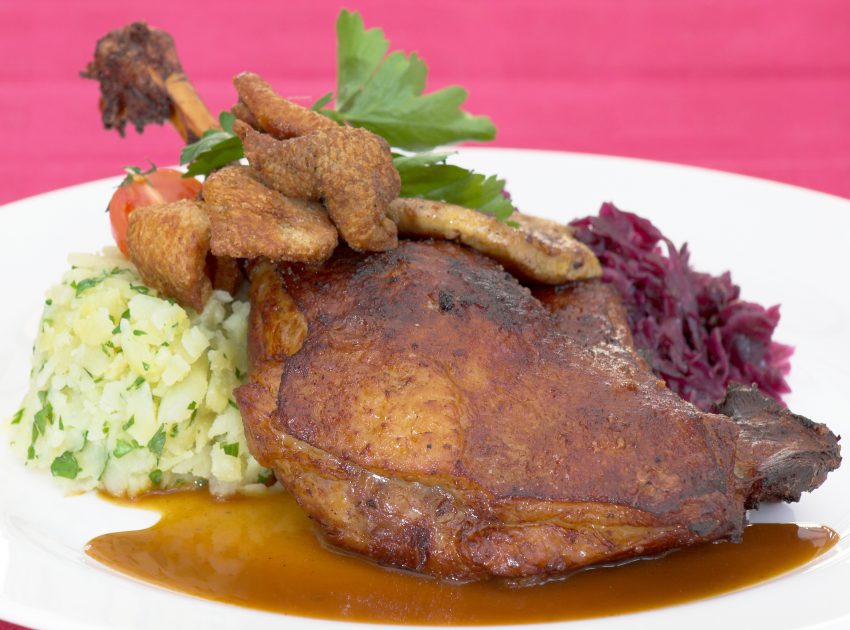 Magyar Ízek Magyar Háza
Situated on Váci utca, the number one shopping street of Budapest, on the occasion of St. Martin's Day, Magyar Ízek Magyar Háza (The House of Hungarian Flavors) awaits you and your partner during the whole month of November with a special goose platter for two, comprised mostly of traditional Hungarian dishes. The seasonal offer includes goose leg confit, smoked goose breast, rosepepper rosé goose breast, roasted goose liver paté in walnut flavored chimney cake, goose cracklings, and sides such as bulgur risotto, caramel-pumpkin flavored steak potato, and red cabbage with quince. The price of the two person plate is 7990 HUF. In case of a telephone table reservation, make sure to indicate that you want the hearty offer!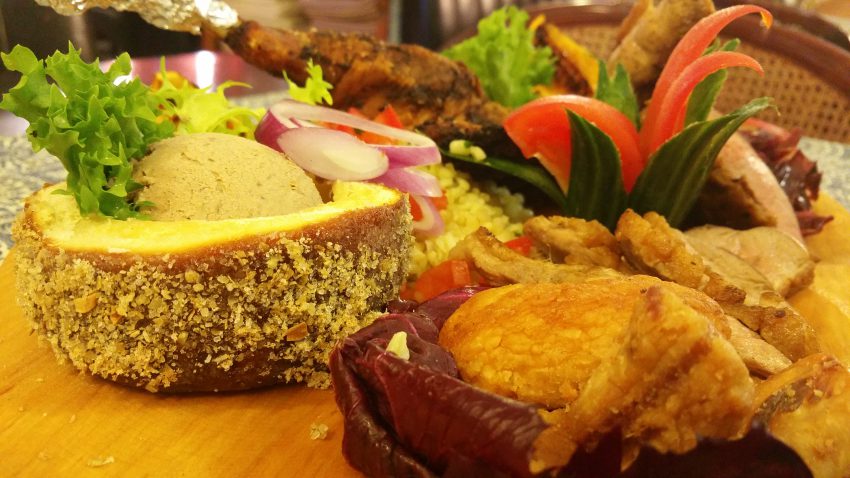 St. Martin's Day Wine Festival at Hotel Gellért
Organized for the 7th consecutive time between 9 and 12 November this year, imposing Hotel Gellért's wine festival has grown to be one of the most popular winey events of Budapest. Appropriately enough, the seventh festival will revolve around the magical number 7. The Art Nouveau building will be transformed into a gigantic "stuffed goose", all of its glorious halls filled with delicious foods and fine wines, served by star chefs and renowned wineries, accompanied by cool live concerts and gastronomy exhibitors.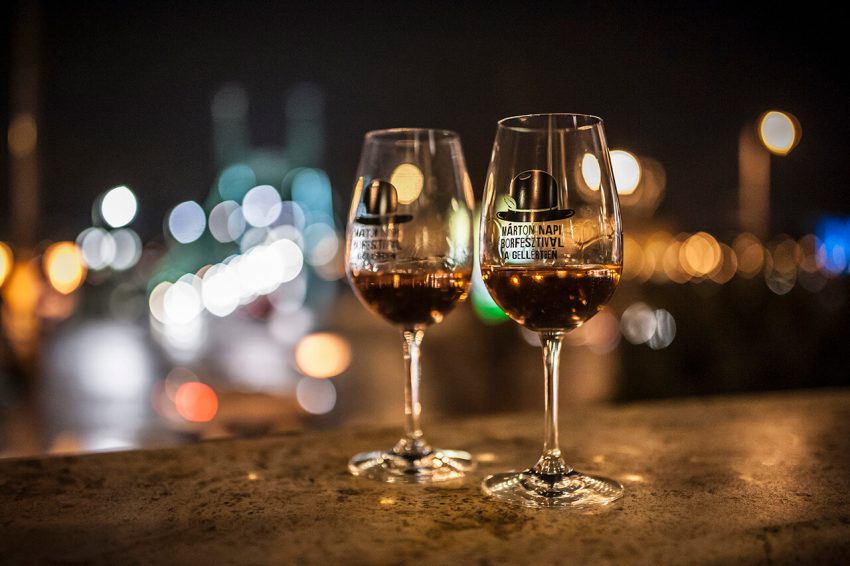 St. Martin New Wine Festival and Goose Feast
The Szentendre Skanzen (open-air museum) will host its annual St. Martin's Day celebrations on 11 and 12 November, enticing couples, friends and families with a colorful line of exciting programs related to the saint of Szombathely, and a delicious collection of new wines and goose specialties. Having won the prestigious Hungarian Product Grand Prize, St. Martin New Wine Festival of Szentendre is one of the country's most popular St. Martin's Day event series, featuring concerts, dance house productions, workshops, fairs and wine tastings. Situated just a half-hour drive from the city center, Szentendre can also be reached easily by the H5 suburban train.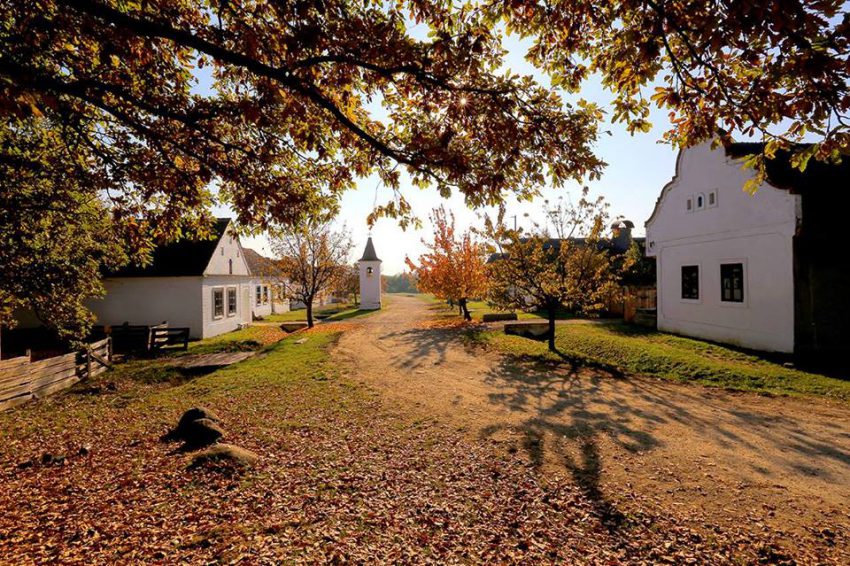 St. Martin's Day Candle-Light Express
MÁV Nosztalgia's traditional St. Martin's Day special offer promises an unforgettable experience to lovers of old-time ambience and great gastronomy. The Candle-Light Express awaits guests with a three-course goose dinner (the three menus include a vegetarian option), an exquisite selection of artisanal new wines, and a three-hour long program while traveling inside nostalgia cars and listening to Gábor Viczián putting his jazz-piano skills to test. Tickets for the romantic journey start at 17,990 HUF – the price also includes a welcome drink. For more information, look up MÁV Nosztalgia's office at the Nyugati Railway station, or head to mavnosztalgia.hu/en.