Upon finding out that Hard Rock is launching a seasonal vegetarian menu in October, I was confused. I didn't understand how its image would stay the same when a company that is associated with juicy burgers are about to serve meat free meals, including tortillas, salad and of course, burgers. What a fool I was!
Hard Rock is celebrating World Vegetarian Day (held on 1 October) by introducing a meat free menu from which we can taste dishes until 12 November.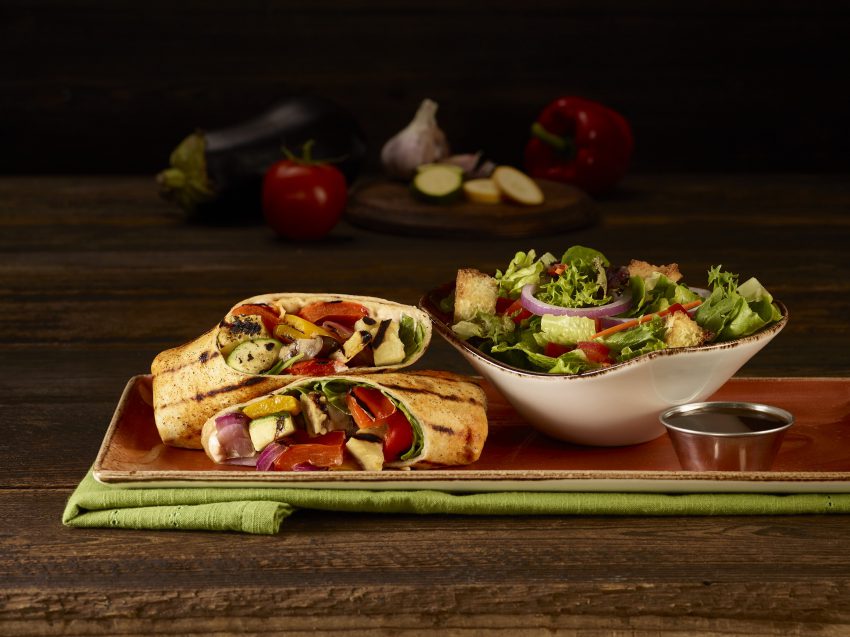 This special offer includes two salads. Our favourite was the Quinoa and Arugula Salad, consisting of a fresh mix of pico de gallo, quinoa, lime juice and chopped cilantro mixed with arugula and topped with shredded Brussels sprouts, spicy pecans, feta cheese and craisins tossed in citrus vinaigrette. The result is so extraordinary that it reforms our concept of a salad, thereby we recommend even those who are not big fans of vegetables to try Hard Rock's delicacy.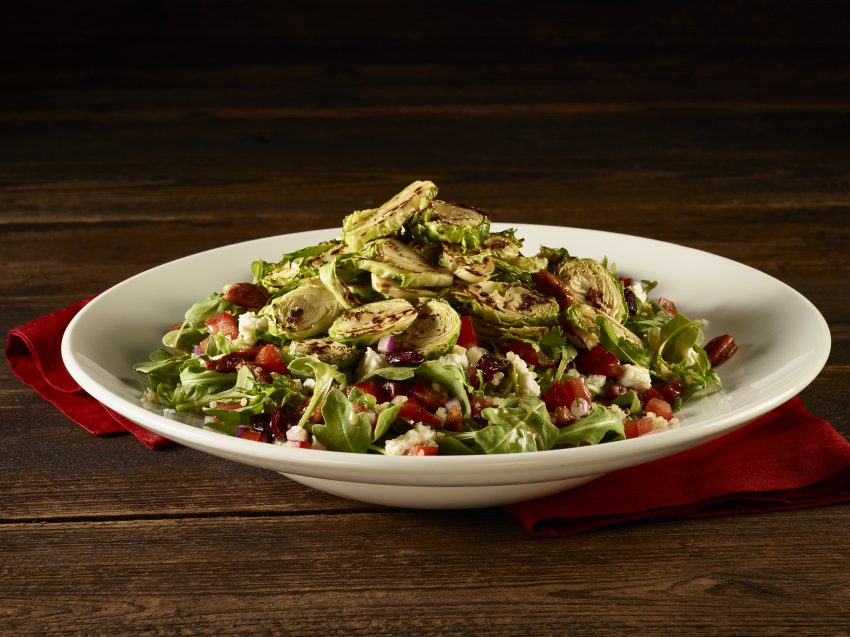 The other, newly introduced salad is the Southwest Grain Bowl the ingredients of which are made up of brown rice and quinoa with southwest seasoning, citrus garlic, black beans, roasted corn salsa, pico de gallo, avocado, and seasonal greens. All of this is topped with crispy tortilla shreds and cilantro garlic tofu cream.
Let's now turn to the corn tortilla which also abounds in spices. This Sweet Potato and Black Bean Taco is filled with spicy black beans with roasted sweet potatoes, guacamole, shredded cabbage, and chilli sauce, served with a side salad. Those who are on a diet can enjoy this dish as well.
Grilled Hummus Quesadilla is another spicy tortilla-based course on the menu: it is filled with garlic herb hummus, sautéed spinach, sun dried tomatoes, and black olives and served with a Sriracha chilli sauce and a side salad. The seasoning is pretty dominating, as the Sriracha chilli sauce makes our taste buds work hard.
A Pleasing Surprise
The queen of this vegetarian menu is definitely the Spinach, Potato & Chickpea Burger that was previously known as the Legendary Burger of India. (Last summer we could taste different nations' burgers in Hard Rock one of which was the meat free Indian Burger.)
Ever since, we have loved the vegetarian burger for its house made patty of red skin potato, spinach, chilli peppers, cilantro, chickpeas and spices which are complete with the fresh flavours of the arugula, tomato, cucumber and spiced yogurt sauce. It is served on a toasted brioche bun with French fries and mayonnaise seasoned with green herbs.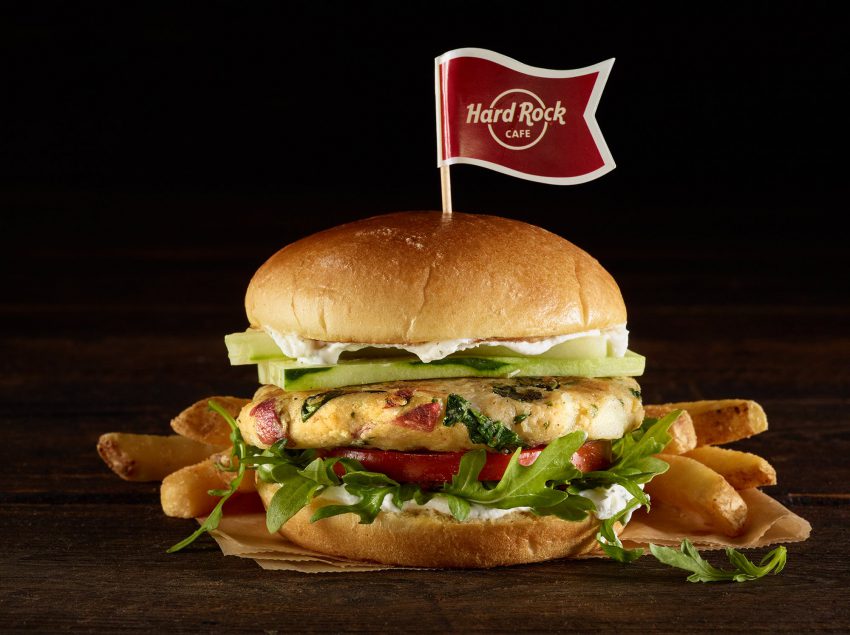 Meatful Temptations
Even though I went to Hard Rock with the mere purpose of trying their vegetarian menu, as a meatlover, I couldn't resist the temptations a menu full of meat courses set ahead of me. I found one good reason to cheat: Hard Rock's Hungarian Burger has been recently renewed. The Local Legendary Burger is now made with the combo of the famous local specialties: pulled pork, "lecsó" (makes of tomato and paprika) and "csalamádé" (mixed pickles). Although the latter is not exactly the "lecsó" that we, Hungarians are used to, it does taste phenomenal.
Let it be a meal with or without meat, it is still worth visiting Hard Rock Café Budapest to try any kind.