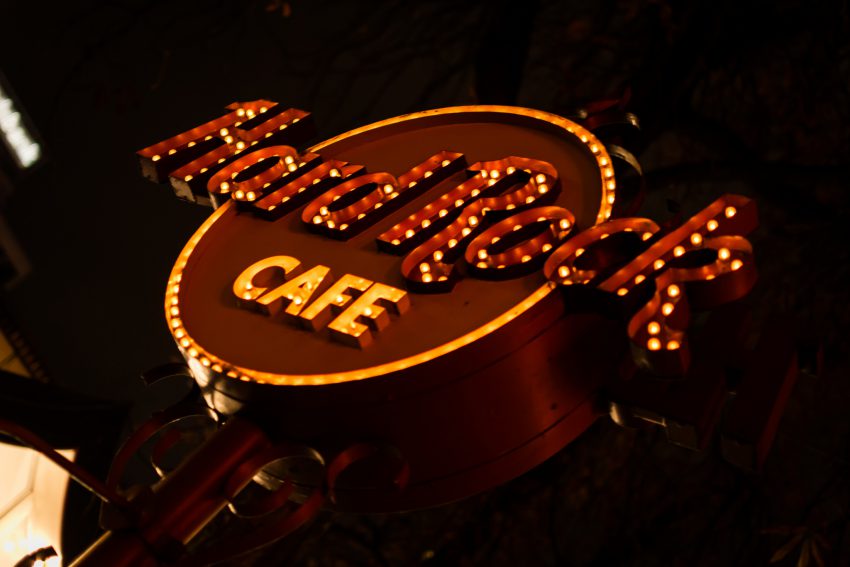 The Budapest-based Hard Rock Café awaits you with the Legendary Burger of four different nations as part of its World Burger Tour. You can taste the typical Italian, American, English and Indian hamburgers at Vörösmarty square for a few more weeks.
We have tried all four of them just to be able to tell you which one is the best. We started off with the English Breakfast Burger that consists of ham, sausage, fried eggs, mushroom, wild rocket, beef meat and beans along which we ordered garlic-seasoned French fries with garlic aioli. We agreed that Hard Rock did a pretty good job transforming the English breakfast into a hamburger.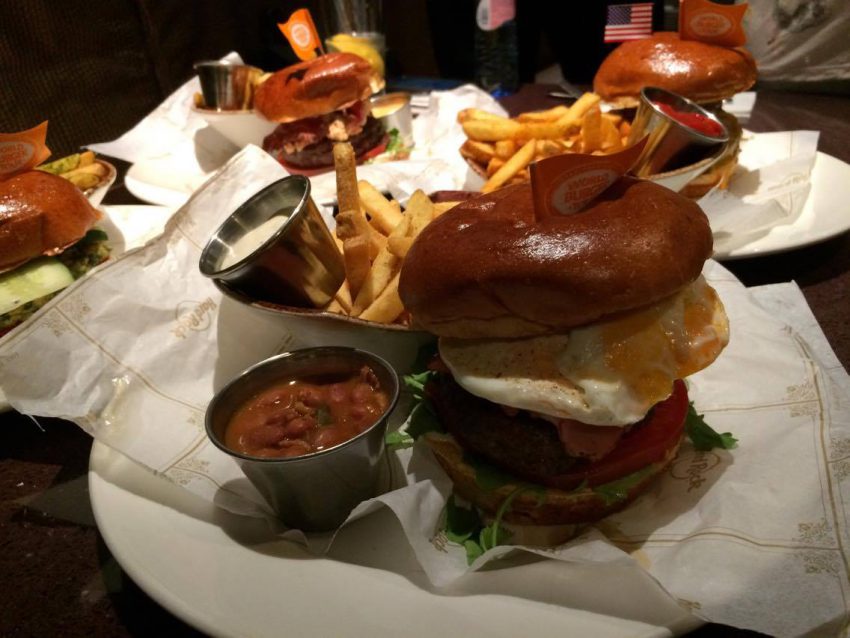 One week later India's vegetarian Spinach & Chickpea Burger was on the menu. The ingredients of it include chili, chickpea, coriander, several Indian spices, wild rocket, tomato, cucumber, seasound yogurt and home made spinach-potato cake. With the lightly seasoned veggie burger, we chose the herbs & garlic-seasoned French fries with the hot Chimichumi mayonnaise – the harmony of these two was so good it almost convinced us to avoid the classic hamburgers and opt for this healthier version…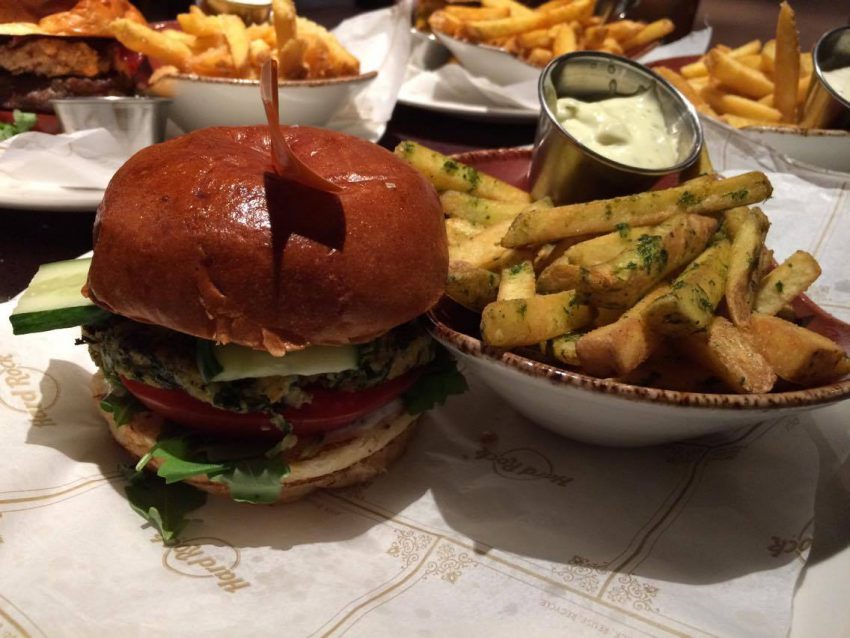 But next week came, so we had to break our new resolution by tasting America's favourite, the Tennessee BBQ Burger. This is the most popular Legendary Burger in Budapest, so our expectations were pretty high. In the classy burger accompanied by the chili-seasoned French fries with chipotle ketchup, one can find pulled pork, pickled cucumber and cabbage, roasted minced onion and cheddar cheese –  this doesn't only sound the perfect cheeseburger, but tastes like that as well.
Last but not least we invited you to join us on our virtual trip to the country of pizza and pasta. What makes Italy's When in Rome Burger outstanding is the ricotta cheese they serve it along with. Beef meat, pancetta ham, garlic aioil, crisp arugula, Sriracha Mayonnaise and  sun-dried tomatoes can't be absent either. As for French fries, what else could we have chosen than the Parmesan-seasoned French fries with garlic aioli.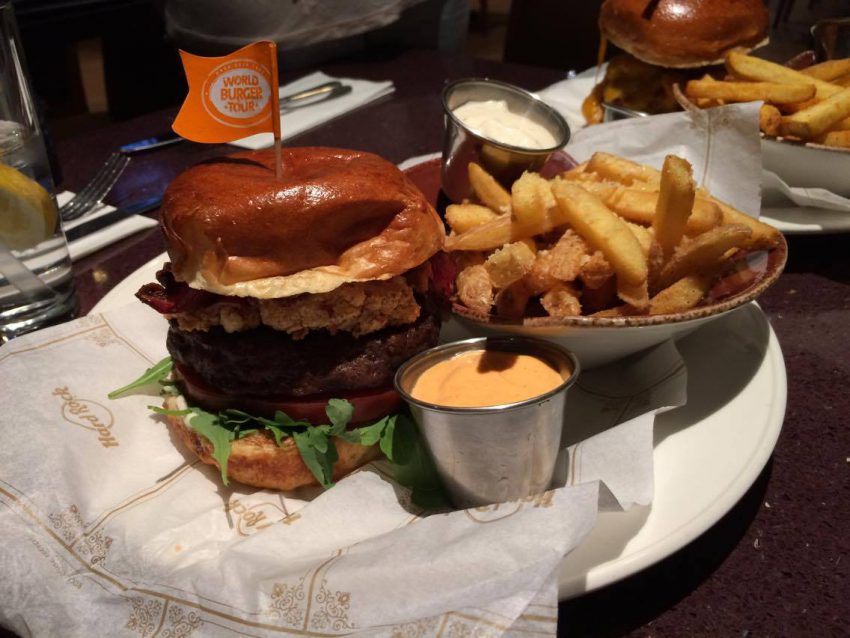 So, which one was the best?
Our winner is the American Tennessee BBQ Burger. If America knows one thing that is how to make burgers.
Visit Hard Rock for other tasty burgers, and tell us how you liked them. See you there!