Getting rid of the unwanted hairs can be real problematic because of the continuous ingrown or inflamed follicles. We can avoid these inconveniences with a professional laser hair removal, saving us a lot of time and energy as well!
Going for a final solution for hair removal is an absolutely practical choice. Despite any sorts of misbelief, this method can not only get rid of the darker hairs, but the lighter, fluffier ones, too, if the procedure is done by an expert and we keep their pieces of advice with regards to the follow-up care.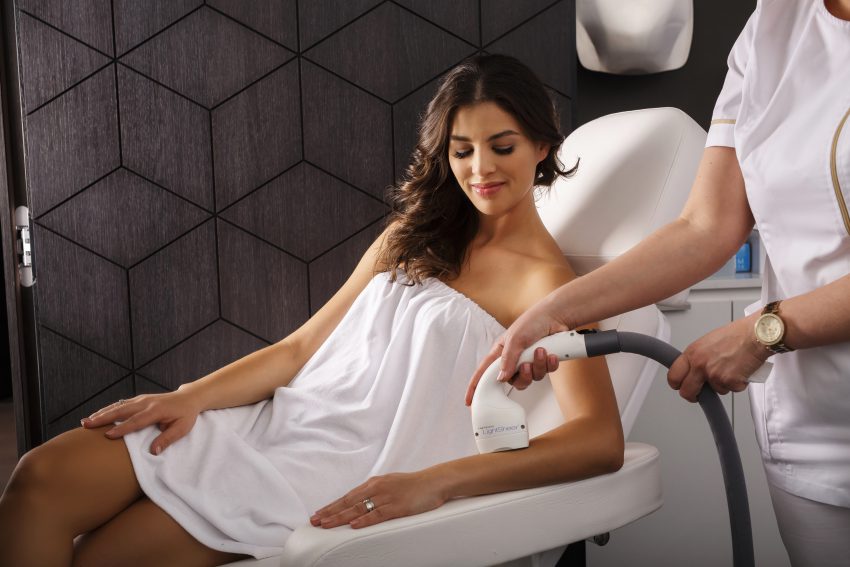 It's for both men and women
At Dr. Rose Budapest Plastic Surgery Institute, Lumenis LightSheeer DUET laser diode technology is used – the most popular method in the United States. Besides the legs, armpits, or bikini line, it can also be applied to the facial area, arms, chest and back in case of male patients. During the procedure, the expert will direct the appropriate length of laser energy into the follicles – this completely annihilates the follicles so there won't be any dark hair growing, only lighter fluffs can ever appear. The LightSheer technology can be used effectively, no matter what your skin tone is. The desired results can be achieved after 5-6 treatments.
Quick and painless
Many people associate hair removal with something extremely painful, but the laser method promises a completely painless procedure without any side effects. Of course, the treatment has to be done by a professional, who takes care of all the details: first off, you would have to take the Fitzpatrick Skin Type Test, then the expert can create your treatment plan based on the results. The treatment itself takes only 20-70 minutes and the results can already be seen after the third appointment.
Planning is important
For the sake of absolute success, the pre-treatment of the skin is also important. It's recommended to only use a razor during the last couple of weeks prior to the first appointment, so that the hair gets a few millimetre long. We have to pick the right time for the treatment, as we should avoid direct sunshine or going to a solarium after the appointments. In return, we will have a perfectly smooth skin for the rest of our lives.