At the picturesque Main Square of Óbuda, you can find the Gázlámpa Kioszk (Gaslight Kiosk), also known as the smallest café of Budapest. Just three stops from Margaret Bridge, at the foot of Árpád Bridge on the Buda side, you will find yourself at a cobbled piazza with this unique-looking, almost hundred years old industrial monument in the middle, so you can taste the atmosphere of Budapest before the world wars. This former gas transfer station has been turned into a cosy café serving cold refreshments, Italian ice cream and coffee specialties.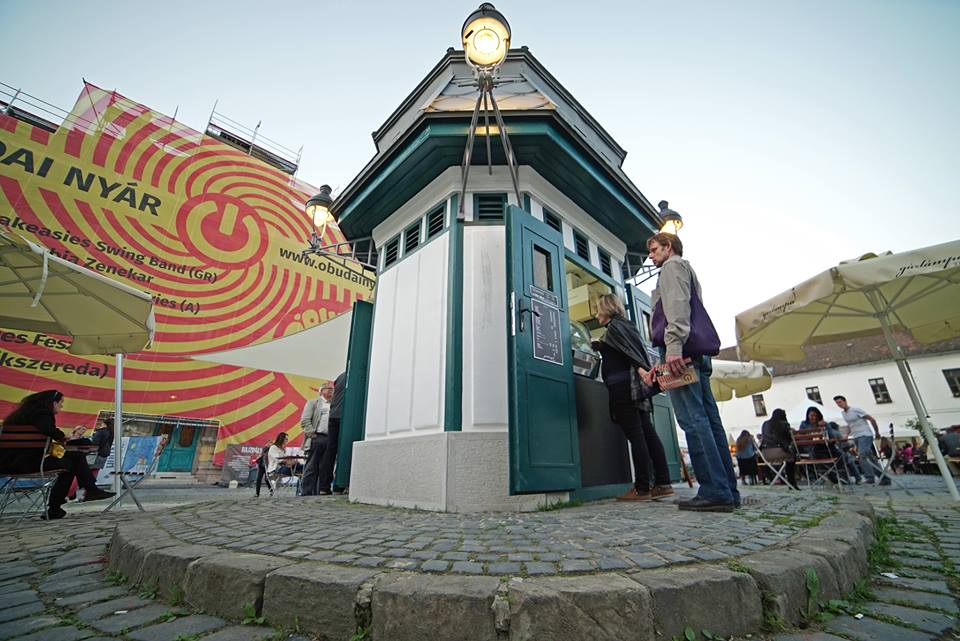 And to a special place belongs a special blend, as well. The Esernyős 42 Blend is made from light roasted coffee-beans, selected from Brasil, Rwanda and Ethiopia and prepared with the "Ferrari" of espresso machines, La Marzocco coffee machine. This coffee is made only at these few square meters in Hungary. While the guests are sipping their coffee under the parasols, they can enjoy the timeless atmosphere of Óbuda .
The small café has been renovated in 2015, and it's the busiest during the summertime and Advent. Under this only 4 square meter kiosk is hidden a basement that serves as a storage for beer barrels, refrigerators and beverages, so the kiosk is actually a kind of "magic box". The Gázlámpa Kioszk is one of the best examples of urban renewals insomuch that it got the prize of the professional jury of BVA as "the best pop-up terrace" of Budapest.