Each visitor of the Summer Garden saves dense foliage of sprawling trees, sunbeams and breezy freshness of alleys in his memory for a long time.
How could the feeling of summer stroll be re-created in winter, without time-travelling? Or how could an illusion of sunny summer day promenade be created? How do we memorize moments of our lives? Especially if they were pleasant, we consciously come back to them again and again to sensate all those feelings.
Associative art helps to revitalize that kind of memories. Painting was always that associative art that allowed to plunge into the forgotten sensations. Precisely painting was the media that created visual illusion of presence. But progress does not stand still, and the new forms of reproductions of images were created. Contemporary technologies of printing on lenticular lenses and multimedia give an opportunity to create a visual illusion that gives birth to our memories. The Summer Garden series is printed in stereo vario technique and amazes with the accuracy of rendering of sensations through the shifting holographic picture.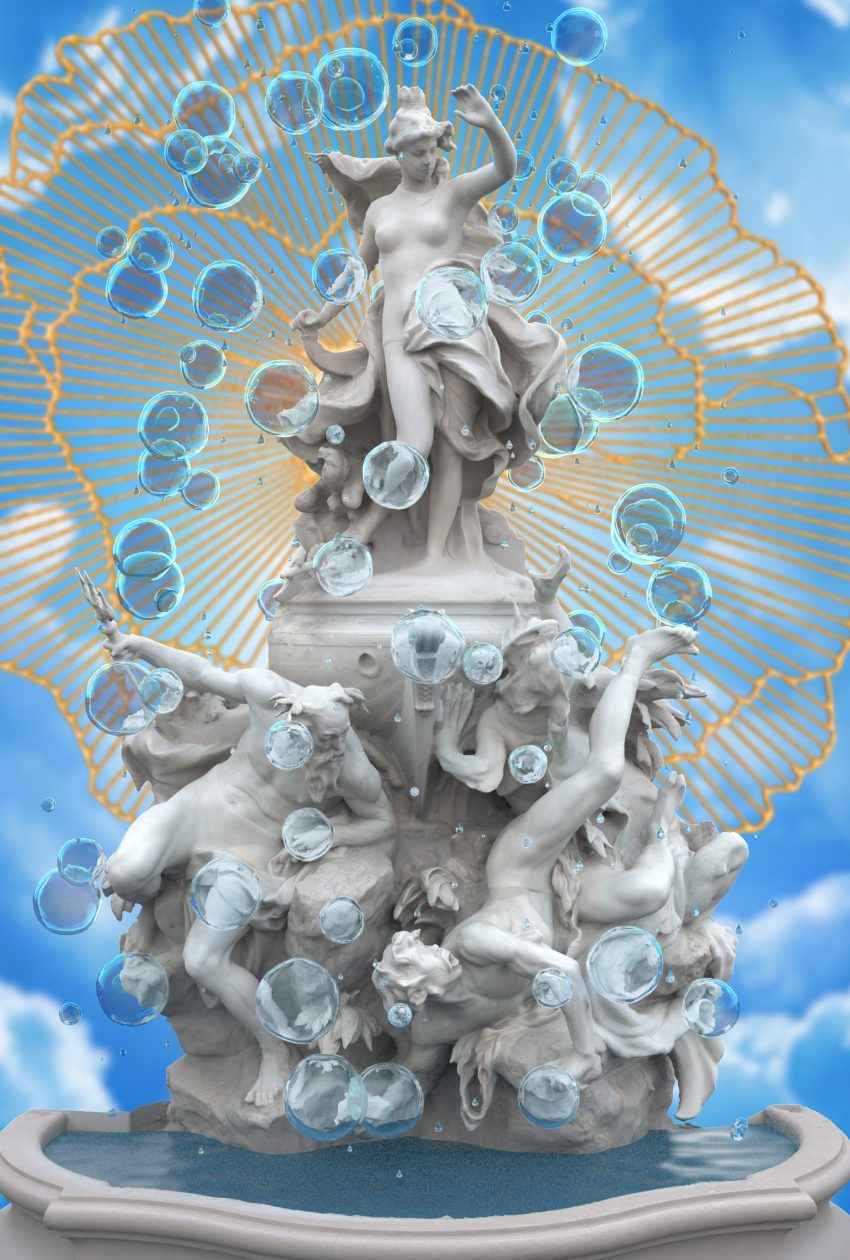 The artist Olga Tobreluts is a pioneer in media art. She experiments succsessfully with new media and techniques for a long time. Her solo show in the UVG Art Gallery is a the long-awaited event. From the only beginning of Olgas artistic career she experimented with different mixes of photography and cinema, video and paintings, and only after 25 years technologies and techniques are overtaking her ambitions and intentions, and became her reliable assistants in case of creating illusions for the audience.
The Summer Garden exhibition helps spectators to move to Saint-Petersburg (Russia), and to feel the fleeting tickle of tender breeze, to squint from the sunbeams while strolling in the garden on a summer day. The exhibition at the UVG Art Gallery is like an island of calmness in bustling megapolis, where art pieces are just like fairy images – like portals in time, that give an opportunity to take rests and to calm for everyone who joins the show.