The suite is a series of individual stories and images that captures the everyday life and the festivals of Jewish life. What are common in both are the need for joy in life and happiness. The joint performance of the orchestra and the band produces exciting effect – it is truly a cathartic experience. Klezmer music is the lingua franca of music, blending Slavic, German, Turkish music as well as the music of the Balkans together with Jewish melodies make this experience unforgettable.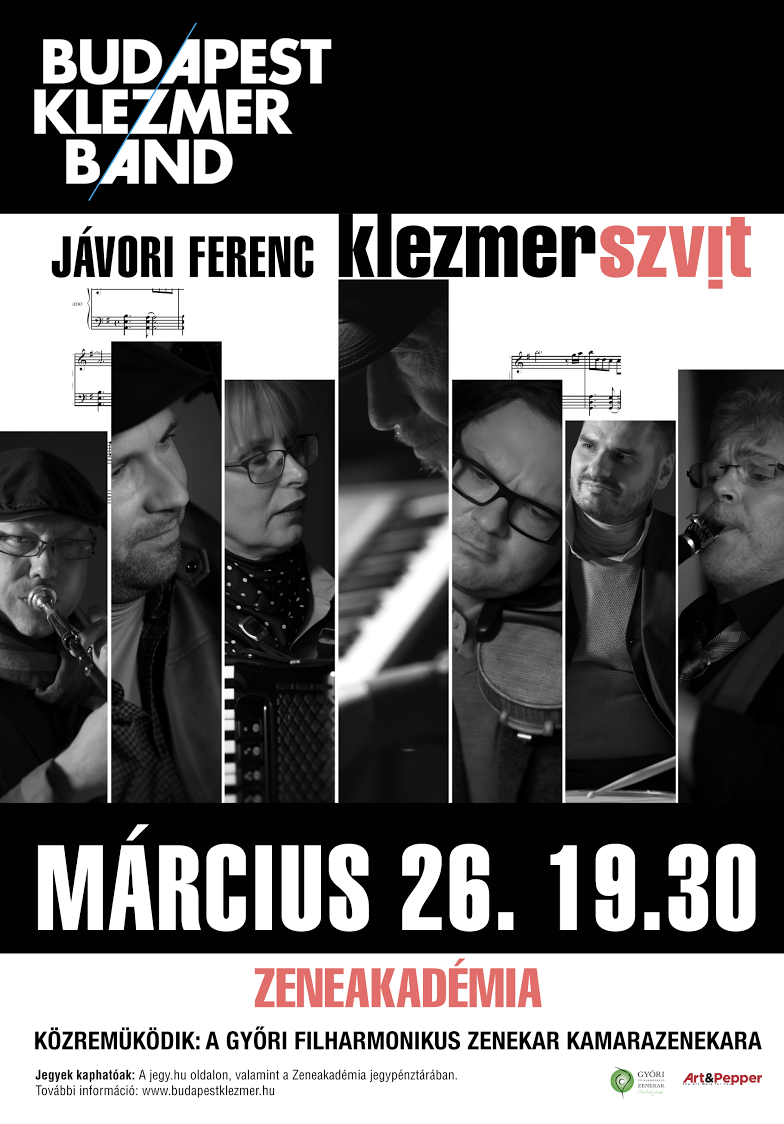 The world premiere of "Klezmer Suite" was first held at the Dohány Street Synagogue in 1999. Since then it has been on stage with resounding success in several European cities such as Belgrade, Amsterdam, Zurich, Munich and Milan, as well in almost every classical music hall in Hungary.
The ten-movement piece was recorded on CD at the Hungarian Radio Corporation (Radio Budapest) in 2007.
After more than fifteen years, on March 26, 2017 the audience can enjoy this piece again at the Main Concert Hall of the Academy of Music performed in collaboration with Győr Philharmonic Orchestra Chamber Group.