3D Visual Conference will be held in Budapest for the first time. A day all about 3D creation. A conference, where you can learn from the domestic and foreign representatives of the 3D world. Either you are a proficient or an enthusiastic individual, you will find your place at this conference surrounded by just the right people.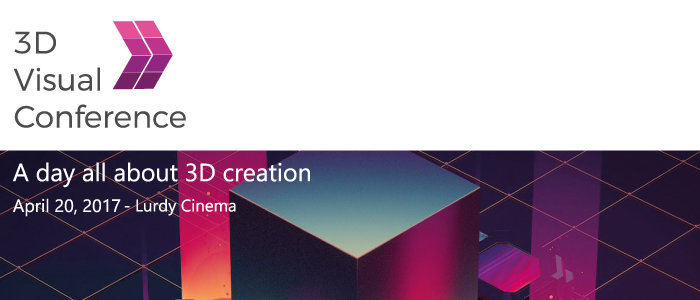 An exhibition, where you can get familiar with a whole range of tools – opening new perspectives to your daily workflow. An occasion, where you can build great relationships and extend your field of view.
Areas of interest:
Media Design, 3D Modeling, Motion Graphic and Visual Effects, Game Development, 3D Printing, Industrial Design, Architecture Design, Interior Design, Video Editing, Graphic Design, Webdesign, Broadcasting
If you are interested in 3D arts, latest technologies and meeting other creative partners – visit 3D Visual Conference onthe 20th April 2017 and be prepared for a conference completely different from the others!
The registration and participation is free. If you would like to attend, you must registrate. Due to limited seating, be quick!
For registration and further information click here.