Hungarian cuisine is obviously the number one thing we recommend you trying when in Budapest. From traditional Hungarian classics to authentic street food restaurant, the city offers a range of dining experiences. Prepare your taste buds, it's going to be a mouth-watering reading.
Retek Bisztró
Awaiting guests in a fashionably retro environment full of playful reminders of our grandparents' time, Retek Bisztró pampers your nostalgia receptors with a heart-warming selection of familiar yet modern dishes, reminiscent of your childhood's Sunday lunches. For a flavoursome blast from the past, start your meal with a rich goulash soup, carry on with the juicy Hortobágy pancake, and finish it off on a sweet note with a poppy seed bread pudding. Your taste buds will thank you!
1051 Budapest, Nádor utca 5. | Website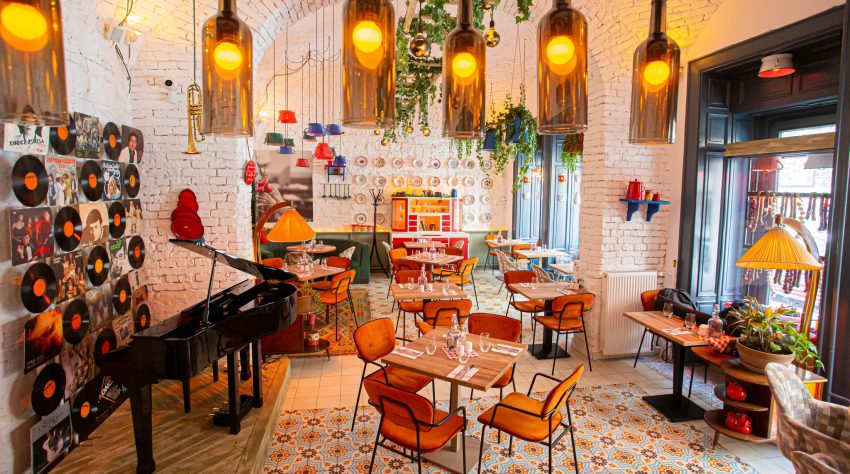 Gettó Gulyás
Found on one of the main streets of Budapest's Jewish District, Gettó Gulyás offers an unpretentious selection of classic Hungarian dishes, with its menu focusing on the hearty, meaty side of Magyar cooking. You'll find a colourful variety of pörkölts (stews) here, garnished with nokedli dumplings and the pickles of your choice. In case you're on a budget but still would like to get a taste of authentic Hungarian cooking, their wallet-friendly daily menus will be right up your alley!
1077 Budapest, Wesselényi utca 18. | Facebook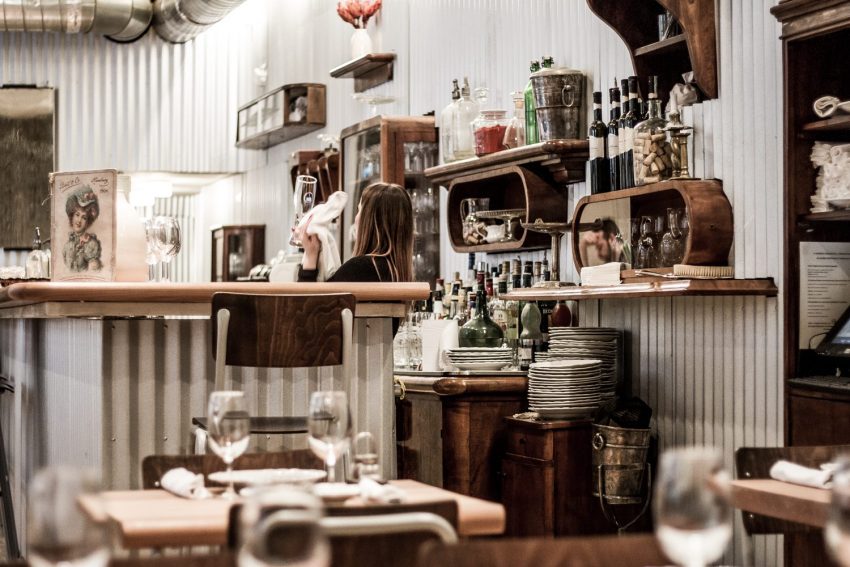 Ramazuri Bistronomy
Situated in the historic environment of the Buda Castle, with the backdrop of Matthias Church and the good-luck statue of András Hadik, Ramazuri welcomes guests with a toned-down contemporary ambience. The tight-lipped menu draws inspiration from the latest kitchen technologies, the hottest trends in gastronomy, the most exquisite international flavours, and the most beloved Hungarian classics, ranging from beef cheek goulash soup to chicken paprikash. In case you are down to explore the area beyond the venerable buildings of the famous neighbourhood, Buda Castle's Ramazuri will make sure that you will enjoy your culinary journey!
1014 Budapest, Úri utca 30. | Website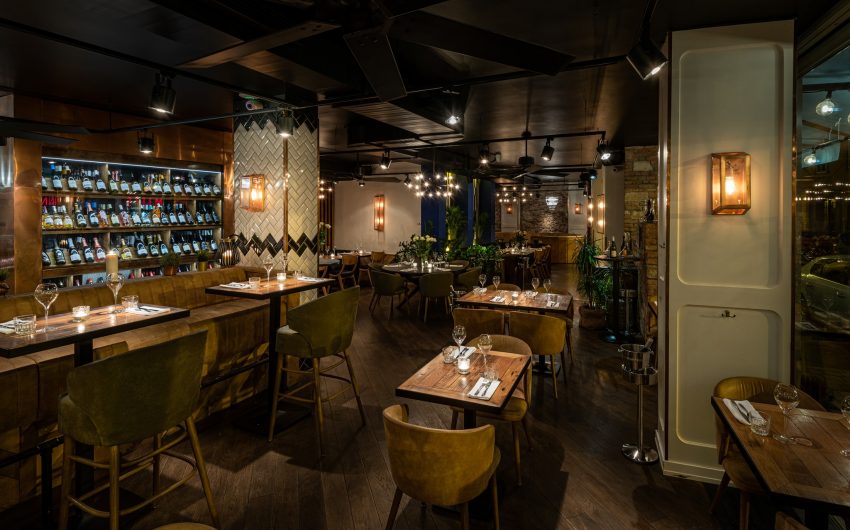 Édes Mackó
You will bump into Édes Mackó (Sweet Teddy) chimney cake shop in the City Park, the only place in the city that serves the traditional chimney cake roasted over charcoal year-round. Run by the famous Vitéz Kürtős, this lovely family business originates in the Székely Land, the home of chimney cake. They rightfully call their dessert original, as they knead the dough freshly on the spot, and roast it the old way, over charcoal, which gives the cake its characteristic, home-style taste. In Édes Mackó's chimney cakes, the golden brown, caramelized sugar-coat is in perfect harmony with the delicate dough inside. Make sure you try it!
1146 Budapest, Állatkerti körút 14-16. | Website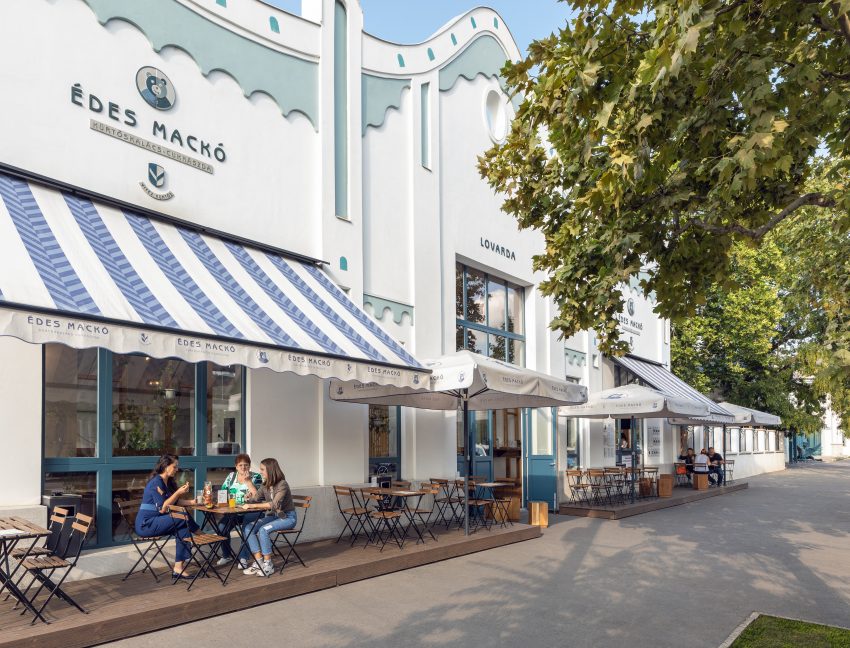 Pörc & Prézli Restaurant
Found within a two-minute distance from the Opera House, Pörc & Prézli is a traditional Hungarian restaurant in the most genuine sense of the word: if you're looking for reinvented dishes, look elsewhere. The ingredients used in Pörc & Prézli's kitchen are procured from small producers, giving every mouthful an authentic, fresh taste. Their large, filling portions, including the palatable knuckle of pork with baked potatoes, are accompanied by Hungarian craft beers, wines, and live music in the evenings.
1065 Budapest, Lázár utca 1. | Website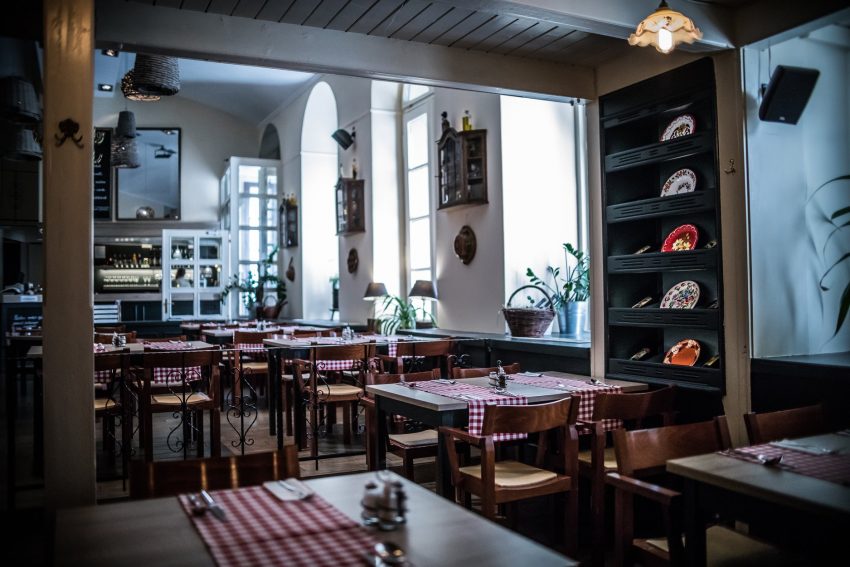 Retro Lángos
It's round, it's made of dough, it comes with a choice of toppings, and you can't get enough of it. No, we're not talking about pizza, we're talking about Hungary's favourite fast-food fare, lángos. Once the most popular after-party eatery in downtown Budapest, Retro Lángos reopened two years ago as a modern street food restaurant serving various grilled dishes, salads, and Hungarian-style pancakes, besides a plethora of versions of the deep-fried delicacy, from the basic cheese-and-sour-cream to the heartier stuffed variety. Open every day between 11 AM and 10 PM.
1065 Budapest, Bajcsy-Zsilinszky út 25. | Website