Let's explore some of the city's most enchanting restaurants, offering not only exquisite dishes but also serene atmosphere amidst lush greenery. Get ready to discover these captivating culinary retreats providing the perfect escape from the noisy city streets, combining gastronomic delights with the tranquillity of nature.
Arioso
Arioso, situated near Madách Square, boasts a Mediterranean-style terrace and a revamped menu featuring seasonal flavours and aromas. This inviting and very flowery venue offers light dishes, refreshing drinks, and unique ice cream specialties to delight your taste buds and match whatever mood you find yourself in. Kick off your day with a Mediterranean bagel, a hearty egg brunch, or seasonal dishes like mango and curry salad or salmon tartare, or top it off with a chilled and refreshing cocktail to alleviate the ache of late-summer heat waves. No matter the time you swing by, Arioso will be ready to satisfy!
1075 Budapest, Király utca 9. | Website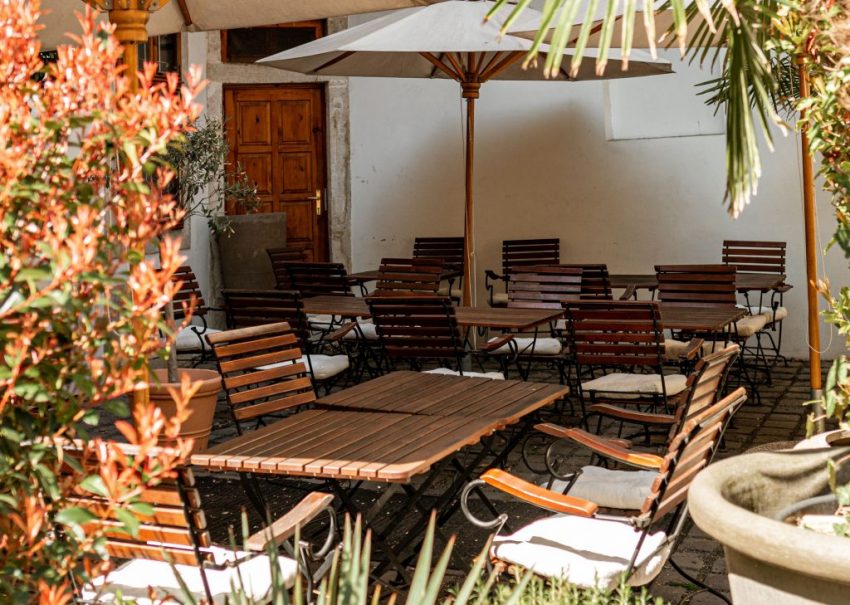 Bobo Restaurant
Located at Marczibányi Square, the former gathering spot of Buda aristocracy now serves as a boutique event centre, mixing tradition with modernity. Surrounded by a vast park, guests at Bobo can admire the rich history through countless trees and shrubs, including hardy giant boxwood and chestnut trees, as well as Japanese knotweed planted by Franz Joseph himself. Enjoy the vibrant colours and the garden's cozy atmosphere while partaking in the bohemian cooking of Bobo's kitchen, featuring dishes such as duck liver mousse with parmesan foam, Omaha steak with corn cream, chili & corn salad, and grilled corn.
1022 Budapest, Marczibányi tér 6-7. | Website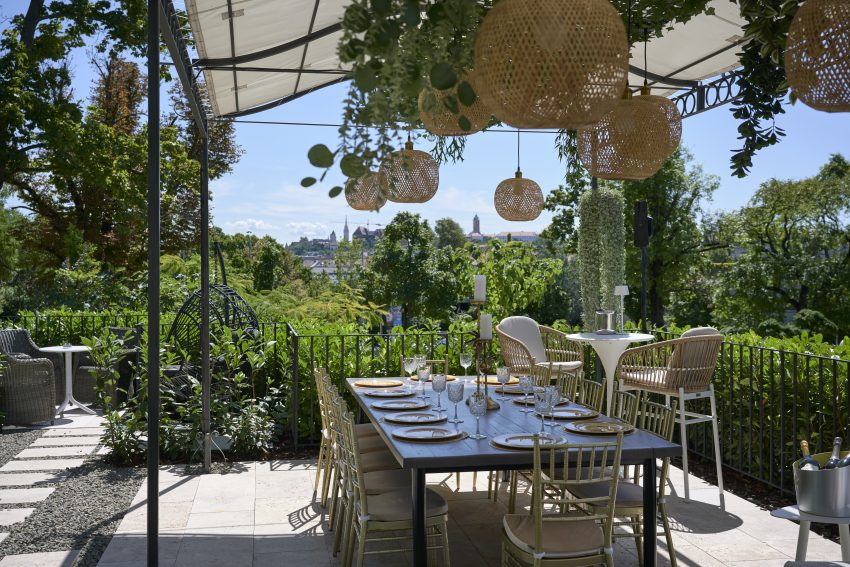 Este11
Este11 serves as a community gathering spot, welcoming guests every afternoon from 5pm to unwind under shady trees amidst enchanting lights right next to Lake Feneketlen. This versatile venue offers a quiet retreat while still capturing the city's energy, making it perfect for a relaxed chat or lively evening dance. Indulge in delicious food and drinks, including classic cocktails, local wines, and mouthwatering dishes like tender pulled pork sandwiches, crispy chicken wings, slow-roasted grilled meats paired with fresh salads, and meat-free options. Drop by after work for a cold drink and snack, and soak in the ambiance as the party comes to life around you!
1113 Budapest, Villányi út 14. | Facebook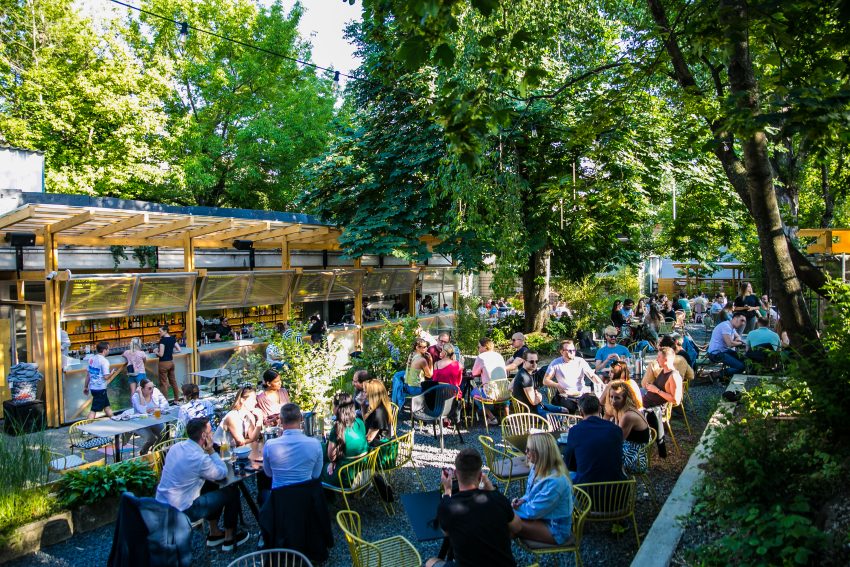 Jardinette
As the Indian summer approaches, Jardinette offers a serene escape where time slows down and life flows effortlessly amidst nature's embrace. This enchanting venue features a magical garden that turns every day into an unforgettable adventure. The exclusive restaurant skilfully blends new and traditional flavours using fresh, locally-sourced ingredients for an exceptional culinary experience. With attentive staff ensuring a memorable visit, Jardinette is the perfect getaway from the hustle and bustle of daily life, allowing guests to recharge in the peaceful oasis during this beautiful season. Experience the captivating charm of Jardinette, where gastronomy and nature unite in timeless magic!
1112 Budapest, Németvölgyi út 136. | Website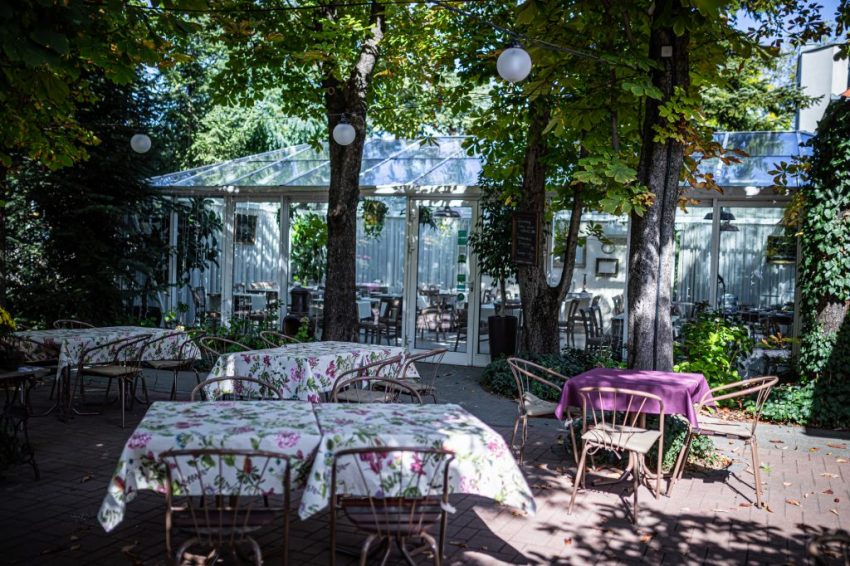 Arquitecto Pitpit
Found inside one of the loveliest courtyard gardens in the city, enclosed by the Chamber of Hungarian Architects' headquarters, Arquitecto Pitpit was called into being by the same family that gave us the renowned tapas restaurant Padron. Open from Tuesday to Saturday, this hidden culinary treasure awaits lovers of Spanish cuisine with sharing-sized portions of simple yet flavourful dishes (ranging from fried shrimp with aioli picante to oxtail stew), drinks inspired by the owners' travels in the Iberian Peninsula, and a cheerful mood five days a week, a mere stone's throw away from Kálvin Square and the National Museum.
1088 Budapest, Ötpacsirta utca 2. | Website