From Budapest's hidden gems to must-visit attractions, here's our guide to discovering the city from a whole new perspective!
Garden of Philosophers
Overlooking the capital city, Gellért Hill is undoubtedly a bucket-list worthy destination. The Garden of Philosophers is among the hill's most interesting attractions, even though it is not a very well-known one. The welcome crew features none other than Jesus Christ, Gandhi, and Buddha, just to mention a few statues of famous thinkers and religious figures who greet visitors. Bishop Gellért's sculpture and the waterfall are also noteworthy.
From Normafa to Erzsébet Lookout
Budapest might be a buzzing capital city, but it has its fair share of green areas. If hiking isn't something you are against of, taking a walk from Normafa to Erzsébet Lookout will be a memorable experience. The closeness to nature and the scenic view are worth the effort. In case you get exhausted, ride the chairlift from Zugliget to János Hill, or the other way around. On your way, take in the view and absorb the tangible peace and tranquillity.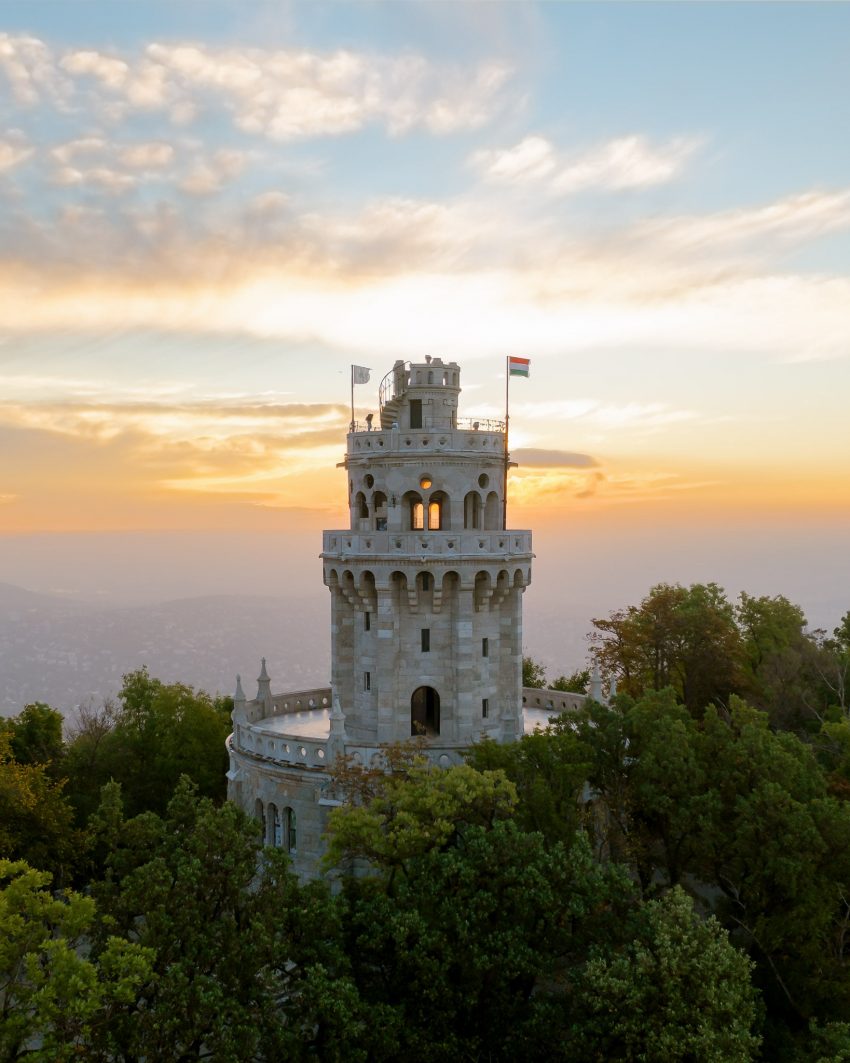 BalloonFly Lookout
In City Park, sightseeing from above means 150 meters high up in the air. The red-white striped gas balloon takes you on a 15-minute-long journey, offering a 360 degree view over Budapest. Depending on the actual weather conditions, the balloon usually flies between 9 AM and 8 PM. Before going to Mimóza Hill from where it departs, visit their website to make sure it operates. After landing, refresh yourself with something cold at the nearby retro bistro, Pántlika.
St. Stephen's Basilica
As one of Hungary's most significant pieces of sacral architecture, St. Stephen's Basilica is popular among tourists and locals alike. The embalmed right hand of late king Stephen which is exhibited here is probably the main reason why the basilica never falls short of visitors. Ticket holders can approach the dome's terrace, the highest point of the church available to the public. To gain strength, stop by ConTe Café and try coffee served in an ice cream cone.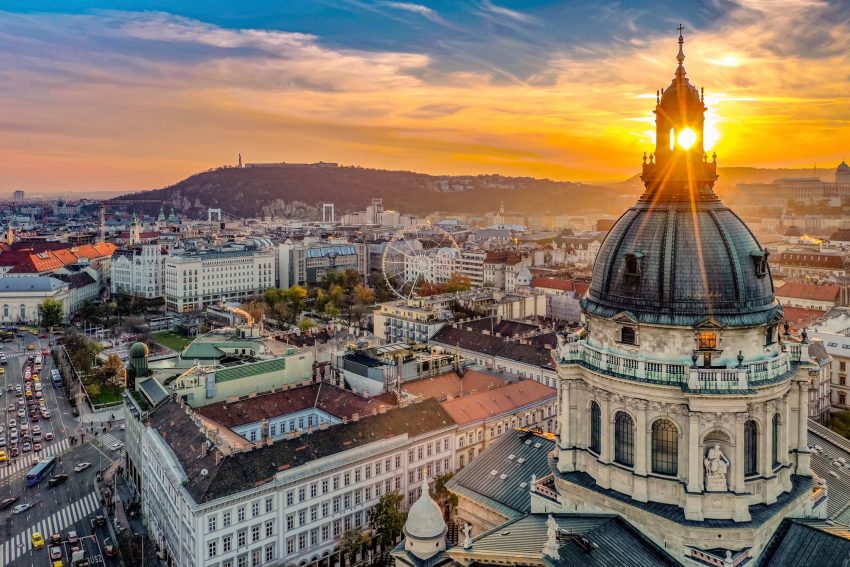 Várkert Bazaar
Stunning Várkert Bazaar immediately catches the eye with its award-winning, regal appearance. Located on the Buda side of the city, the building complex is unmissable thanks to its proximity to the castle. Embracing classic and modern, it gives home to exhibitions, workshops, concerts, and more. During the summer, the garden transforms into a charming outdoor cinema – if you want to do something unusual and unforgettable, purchase a ticket!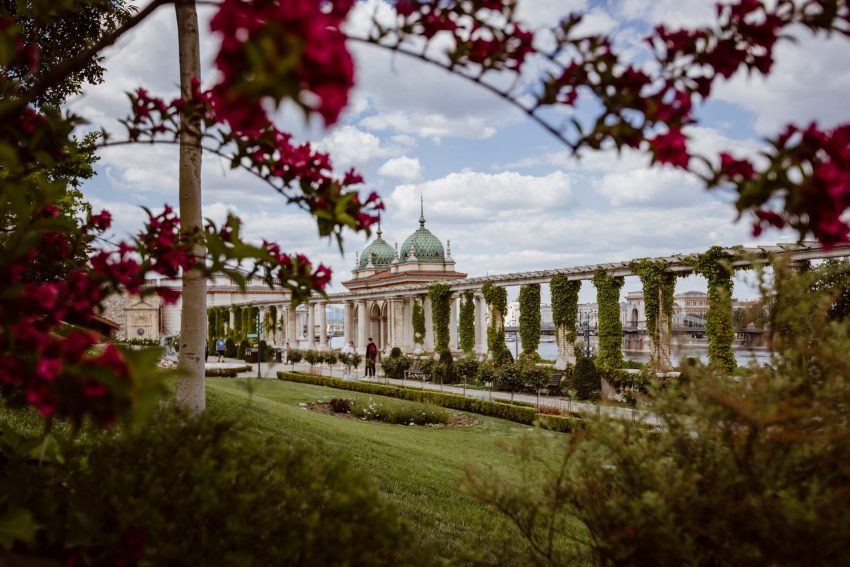 Gül Baba's Tomb
Budapest's Rózsadomb quarter holds a memory left from the Turkish invasion. It is dedicated to Gül Baba, a nature-loving dervish poet who was sent by the sultan to set up an Islam religious centre in the city before the army arrives. His eternal resting place is surrounded by a gorgeous rose garden, and the panorama is beautiful. Pilgrims annually come to his tomb to pay their respects. After starting your day off with a delicious breakfast at Törökméz, take a walk to Gül Baba's Tomb.