Are you ready to listen to the best of tunes in Budapest this summer? Let us help you find the coolest spots in this gorgeous capital of ours to sip on ice-cold drinks, enjoy great music, and party until dawn.
Instant-Fogas
Situated in the heart of the Jewish District, Budapest's one and only concert venue Instant-Fogas sweeps you off your feet with 18 bars, 6 dance floors, and 2 summer terraces. What's even better is that Instant-Fogas is open until 6 AM every day of the week. Regarded as Europe's largest ruin pub and party complex, this buzzing hub houses a colourful array of events, from live music concerts to resident DJ parties.
1073 Budapest, Akácfa utca 49-51. | Website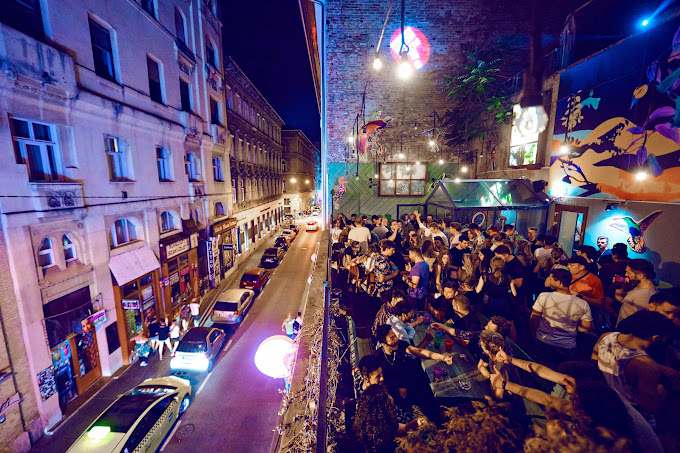 Dürer Kert
Escape to a riverside retreat with an endless garden, bean bags, and live music acts at Dürer Kert! Enjoy a spacious grassy area for outdoor cooking, or fuel up with delicious burgers and beers while listening to the concert of American punk rock band Anti-Flag and Israeli psych trance producer Faders.
1117 Budapest, Öböl utca 1. | Facebook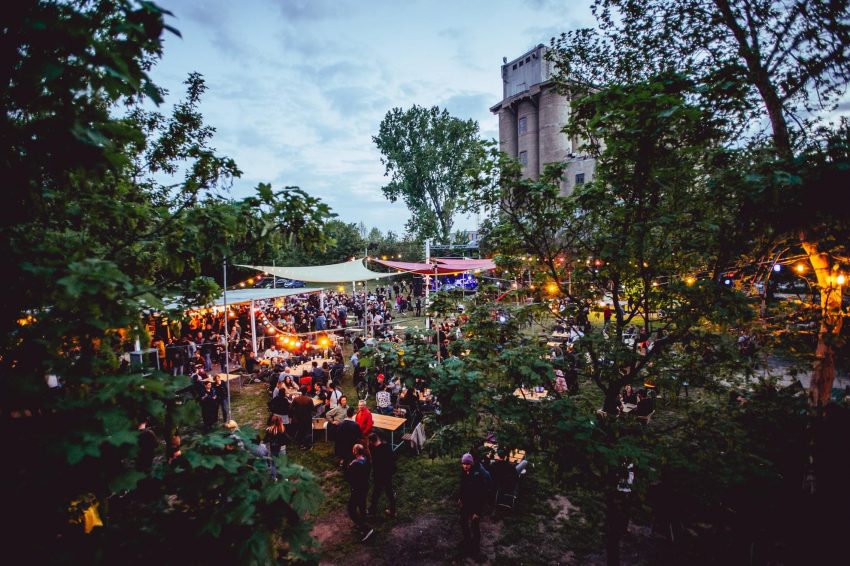 Akvárium Klub
Akvárium Klub is not just a concert venue, it's a sunlit and spacious downtown meeting point. With 3 indoor halls and the largest urban terrace in the city, it's the perfect spot to enjoy heavenly bistro dishes and beverages while listening to tunes by up-and-coming Hungarian musicians.
1051 Budapest, Erzsébet tér 12. | Website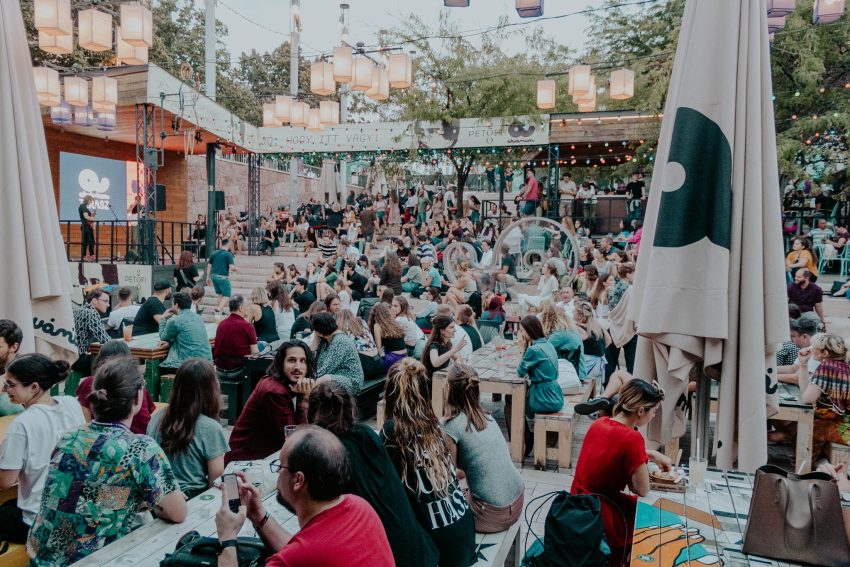 Budapest Park
Europe's largest open-air music venue is a multifaceted entertainment and events centre with a tropical party section, a retro garden, and a festival-size main stage that will attract performers such as Billy Talent, Machine Gun Kelly and Simple Plan in the coming months. Be sure not to miss it this summer! 
1095 Budapest, Fábián Juli tér 1. | Website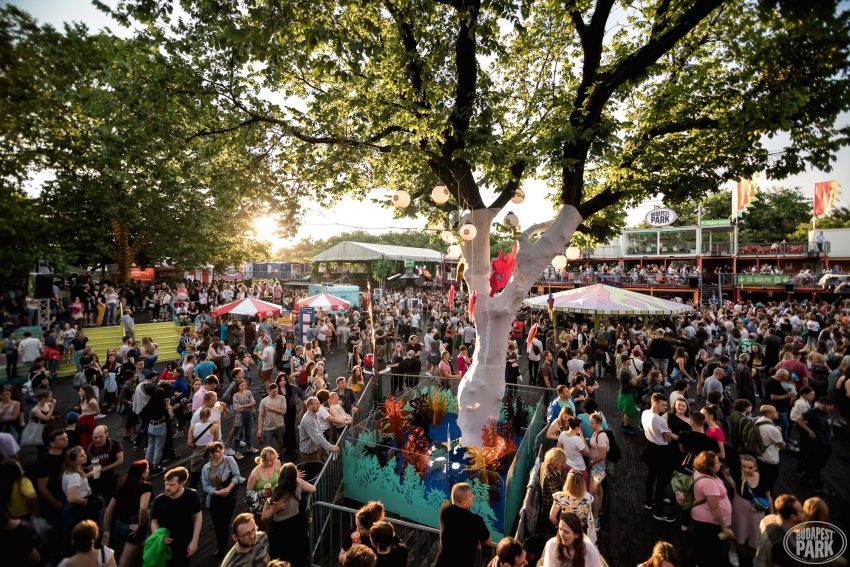 Zsiráf Pest
Located next to Nyugati Railway Station, Zsiráf Pest is a popular outdoor venue with live music by day, which transforms into a buzzing open-air dance club as the sun goes down. Silky smooth grass, beer benches, juicy burgers, cocktail bonanza, and awesome vibes await you here every day of the week!
1062 Budapest, Erzsébet körút 53. | Facebook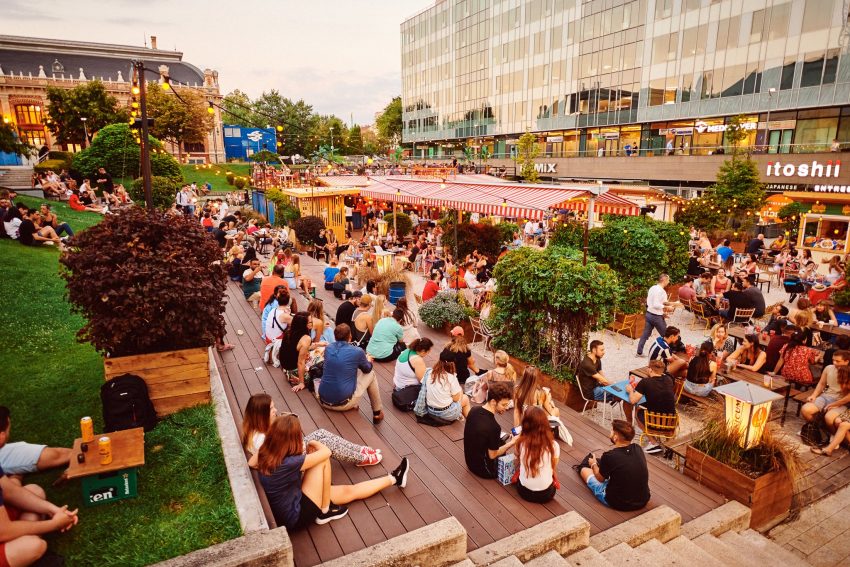 Zsiráf Buda
Situated on the other side of the Danube, Zsiráf Buda is a perfect spot for a date or some after-work drinks! Overlooking the well-manicured Széllkapu Park, it offers an Instagram-worthy view, ice cold beers, bubbly wine spritzers, freshly baked Naples-style pizzas, unplugged concerts and kicking DJ sets.
1024 Budapest, Kis Rókus utca 2-4. | Facebook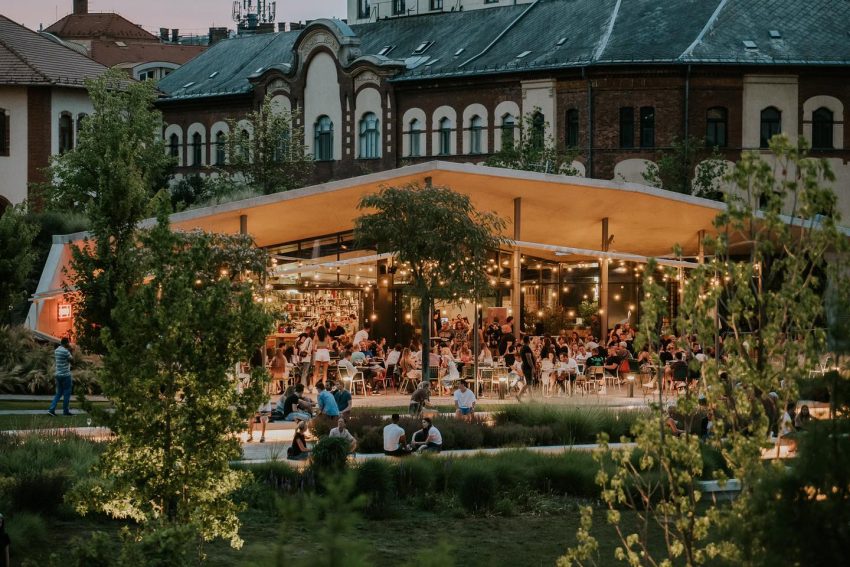 Mad Garden Buda
Nestled inside the courtyard of a late Baroque-style silk thread manufactory, Mad Garden Buda provides guests with a choice selection of craft brews concocted at the Mad Scientist Brewery, organic wines, and finger-licking good foods. Don't miss their live music events and hard-hitting spirit section!
1033 Budapest, Miklós tér 1. | Facebook