Prepare to embark on a culinary adventure along the southern shore of Lake Balaton as we unveil the 17 gastronomic gems that will dazzle your taste buds and leave you craving for more! From scenic waterfront bistros to hidden culinary treasures, get ready to indulge in a symphony of flavors that will redefine your dining experience!
A kis Pisztrángos, Fonyód
At A kis Pisztrángos (The Little Trout), you can find almost any dish made from fish or seafood imaginable. Their menu showcases a vide variety of options prepared with expertise, as if you were on a foreign vacation. The charming wooden cabin boasts authentic beach vibes that are alone worth a visit!
8640 Fonyód, Boglári utca 10. | Website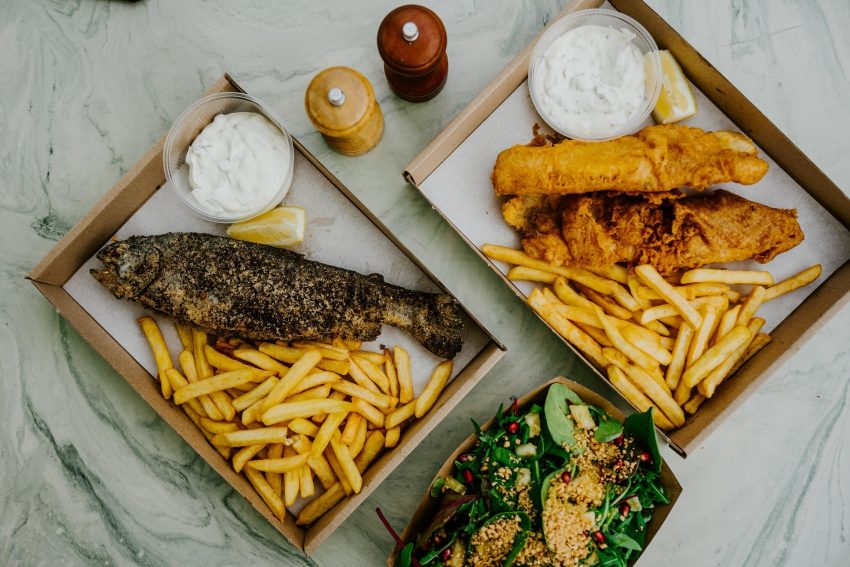 A Konyhám, Balatonfenyves
Located at the beach of Balatonfenyves, the unique A Konyhám (My Kitchen) has proven us a number of times that reforming and re-imagining the concept of beach food is more than possible. The newest addition to the business is A Konyhám Stúdió 365 in Fonyód that offers gastronomic delicacies all year round.
8646 Balatonfenyves, Balaton-Part utca 26. | Website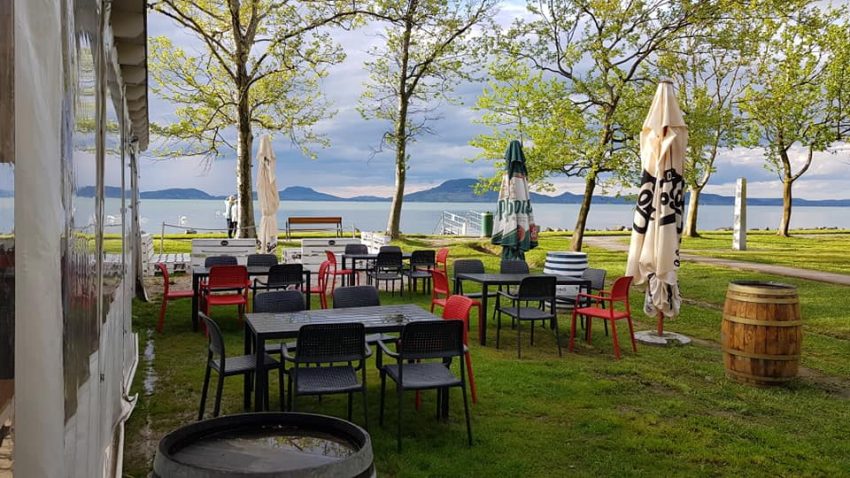 Bonita Studio, Siófok
The pearl of Siófok, Bonita is much more than a mere Pilates studio, as the health of the body is completed with services to make your soul happy too, including a champagne bar and vitamin-rich smoothie bowls. The list of four mouth-watering health bombs is a good enough reason to visit them more than once.
8600 Siófok, Széchenyi utca 8-10. | Website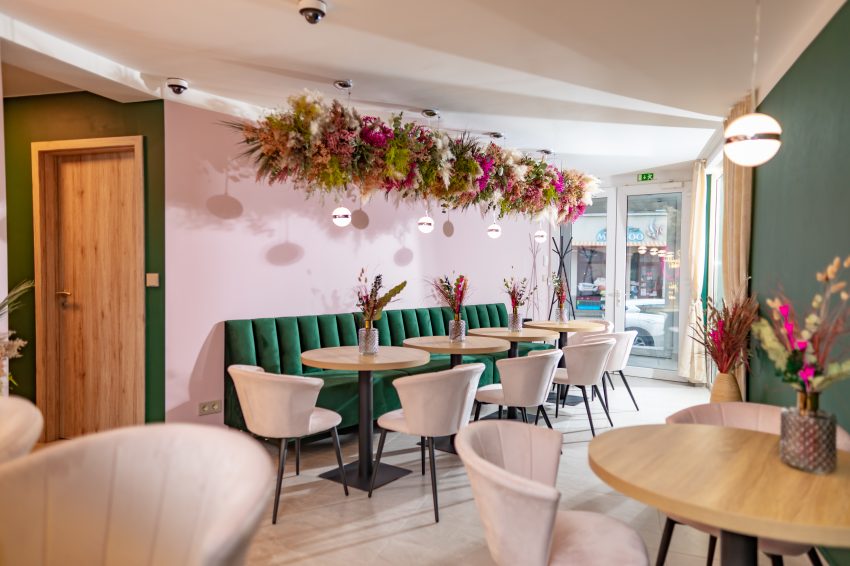 Egy Csipet Nádas, Siófok
Egy Csipet Nádas in the Töreki district of Siófok introduces you a variety of flavours to indulge in. Alongside the chirping of birds, they tempt tired hikers from the nearby nature trail with quality time, gastronomic experiences, freshly baked Neapolitan pizzas, and Mediterranean flavours.
8611 Siófok, Töreki utca 40. | Website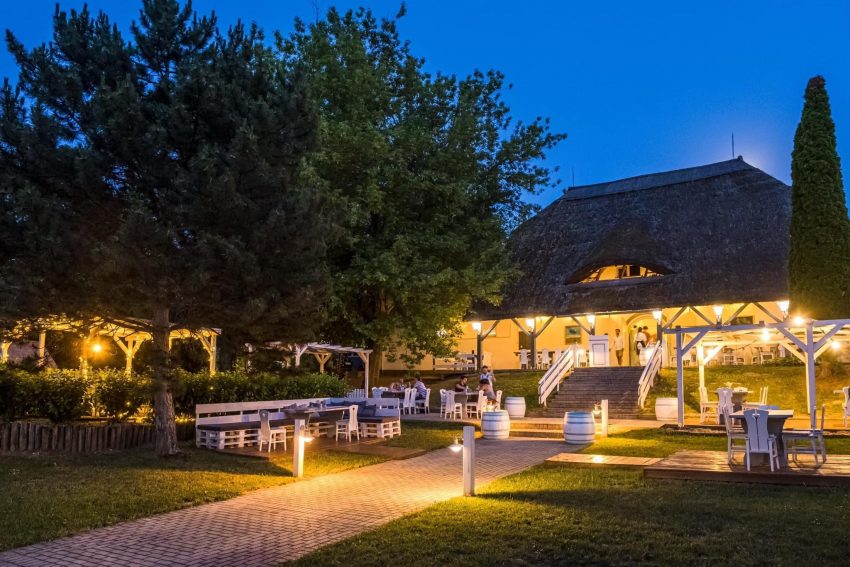 Gasztro Élménybirtok (Gastro Adventure Estate), Balatonlelle
It's safe to say that you won't get bored at Balatonlelle's Gasztro Élménybirtok (Gastro Adventure Estate), nor you have to leave hungry. Equipped with an outdoor oven, the thatched-roofed inn welcomes guests with nostalgic meals characteristic of Hungary, such as milk pie casserole with homemade apricot jam.
8638 Balatonlelle-Rádpuszta, Árpád utca Hrsz.: 9033/11 | Website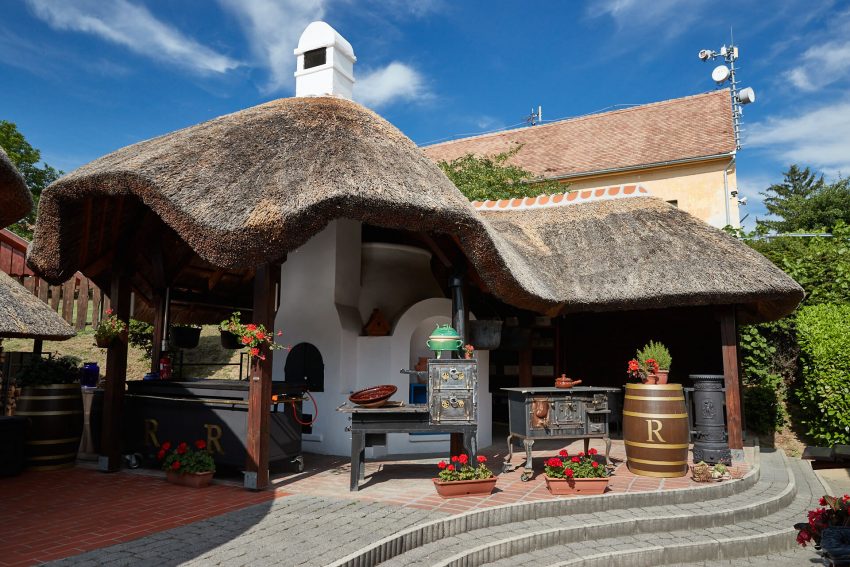 Helka Sörkert (Helka Beer Garden), Balatonföldvár
Helka Beer Garden of Balatonföldvár is located in a very special environment, guarded by a lakeside line of plane trees. This extraordinary location is not all why Helka is worth visiting: refreshing beers, heavenly dishes, as well as a lively and welcoming social space also contribute to is unique charm.
8723 Balatonföldvár, Rákóczi Ferenc utca 9. | Website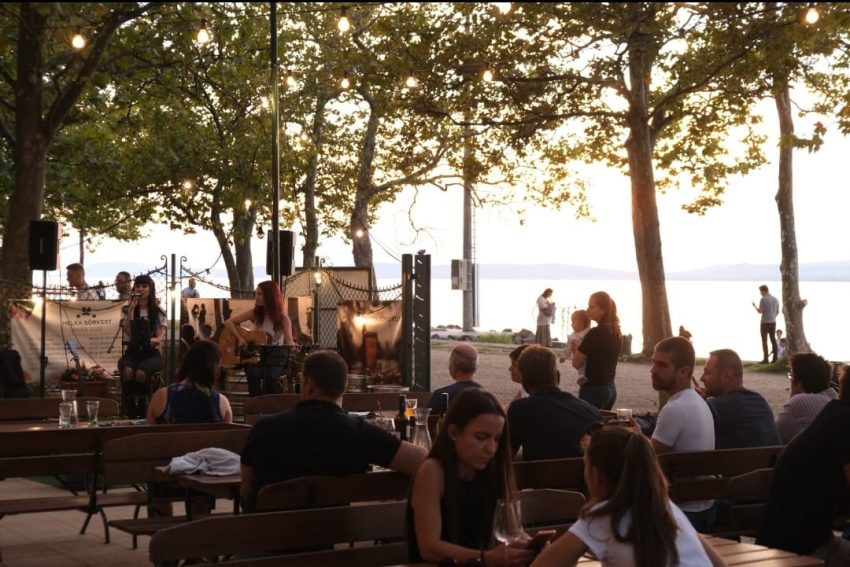 Kányaváry Borbirtok (Kányaváry Wine Estate), Zalaszabar
Surrounded by the undulating Zala Hills, Kányaváry Wine Estate attracts holidaymakers to Zalaszabar. At the semi-natural wine terrace, a glass of traditional Kányaváry wine and the genuine tastes of Zala are complete with live music concerts and exquisite wine tasting events from time to time.
8753 Zalaszabar, Hrsz.: 1519/b | Website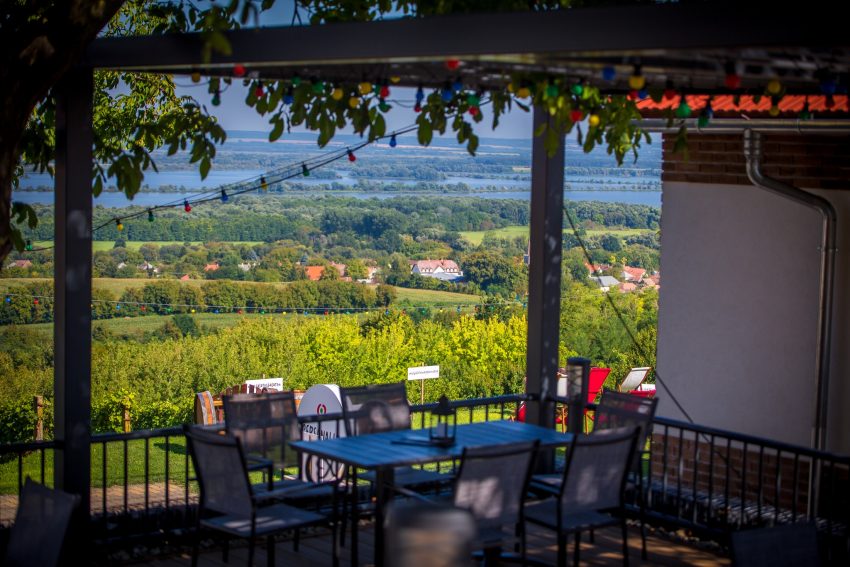 Kedvesem Bistro, Balatonlelle
You'll find Kedvesem Bisztró (My Darling Bistro) in the heart of Balatonlelle, at Móló Promenade boasting a beautiful panorama over the lake. At this exquisite gastro joint favouring local producers and seasonal ingredients, avocado salmon tartare, sourdough bread, and G&Ts come hand in hand, as you wish.
8636 Balatonlelle, Móló sétány Hrsz.: 3173 | Website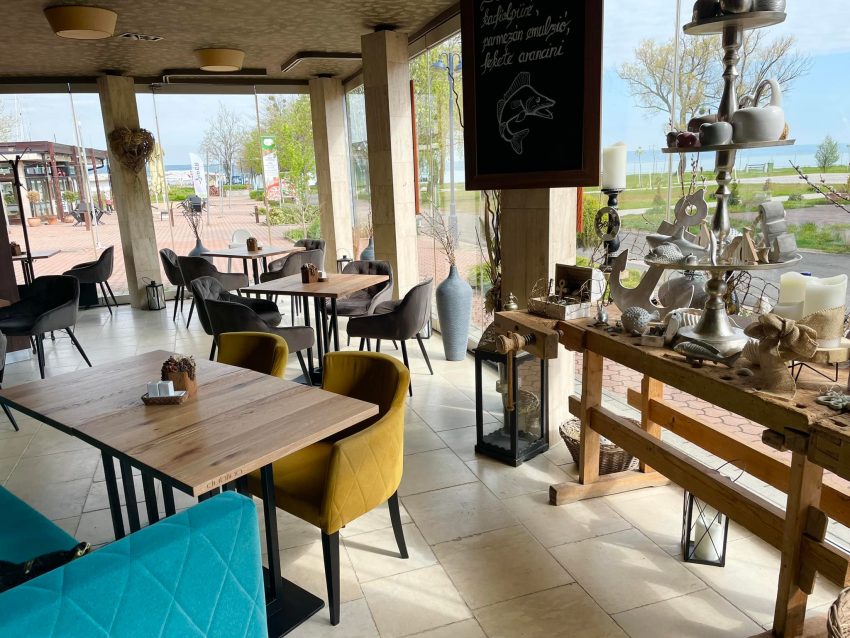 Kilátó Presszó, Balatonföldvár
Located on the high shore of Balatonföldvár, Kilátó Presszó offers one of the most beautiful views of Lake Balaton in the southern shore. This lovely gastro venue, reminiscent of retro cafés, welcomes guests with coffee, refreshments, and snacks, providing a place to relax and enjoy the sunset.
8623 Balatonföldvár, Kilátó köz 5. | Website
kiskék, Balatonfenyves
If you're seeking unique coffee experiences even at Lake Balaton, then head to Kiskék in Balatonfenyves, which you can easily reach even from the bike path. Alongside a selection of specialty coffees, handcrafted burgers, wraps, and salads will satisfy your hunger, accompanied by refreshing cold lemonades.
8646 Balatonfenyves, Kölcsey Ferenc utca 47. | Website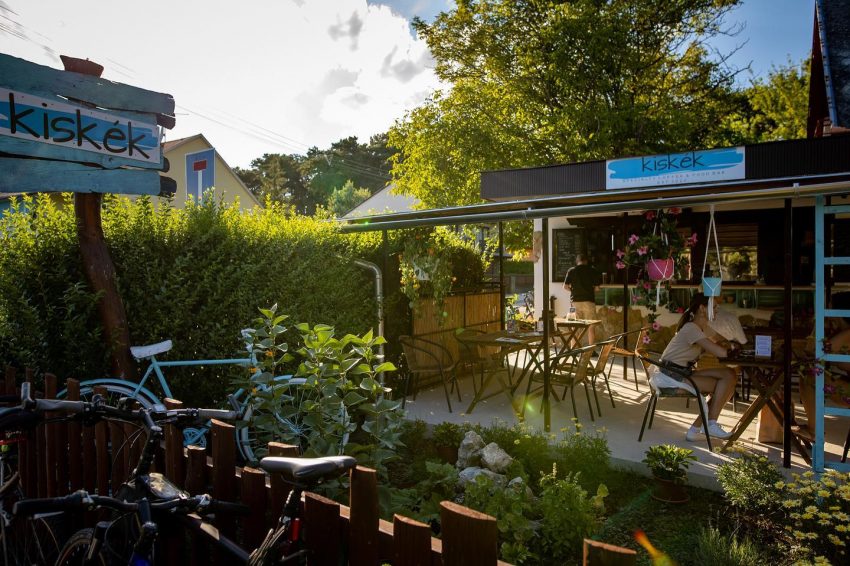 Kistücsök, Balatonszemes
It's been 30 years since Balázs Csapody took over Kistücsök (Little Cricket) Restaurant in the heart of Balatonszemes. At Kistücsök, local traditions and ingredients are as appreciated as modern technology, so traditional flavours are not just presented but highlighted in new-wave dishes. Although the menu is mostly inspired by the cuisines of far-away cultures, all courses and wines gently guide guests to the magical Lake Balaton region. Since last year, accommodation is also available for culinary voyagers.
8636 Balatonszemes, Bajcsy-Zsilinszky utca 25. | Website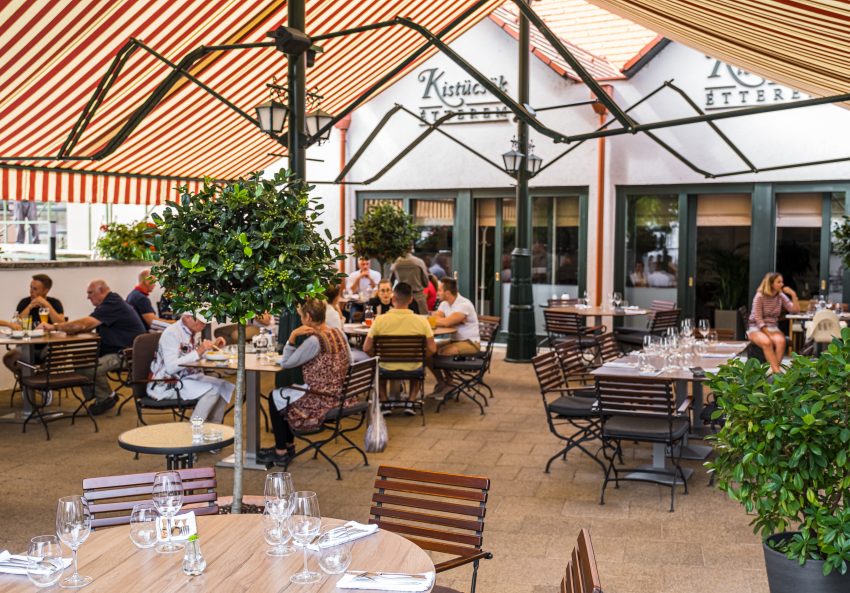 Majthényi Présház (Majthényi Press House), Balatonlelle
Panorama seekers, wine lovers, and culinary adventurers, the hillside press house-turned-restaurant at the southern part of Balatonlelle is just for you! Neighbouring the Baroque-style chapel, the terrace of Majthényi Press House offers gorgeous panorama over the land, cold duck liver pâté, and great wines.
8638 Balatonlelle-Kishegy, Panoráma utca | Website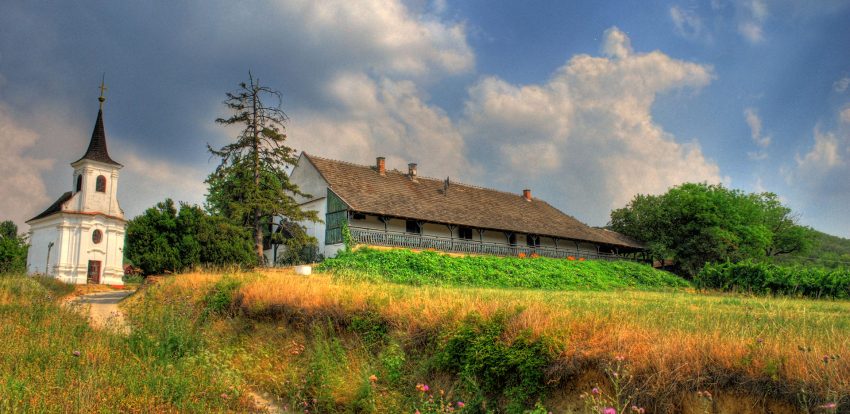 Paletta Bistrobár és Vinotéka (Paletta Bistro Bar and Wine Shop), Balatonboglár
Balatonboglár's Paletta attracts guests with thematic BBQ days, fish burgers with sturgeon from Keszthely, Neapolitan pizzas, and Papa's scrambled eggs. The venue also boasts grape spritzer, Bezerics wines, and homemade fruit syrups to satisfy your thirst, as well as Bezerics cakes for dessert lovers.
8630 Balatonboglár, Kikötő utca 6. | Website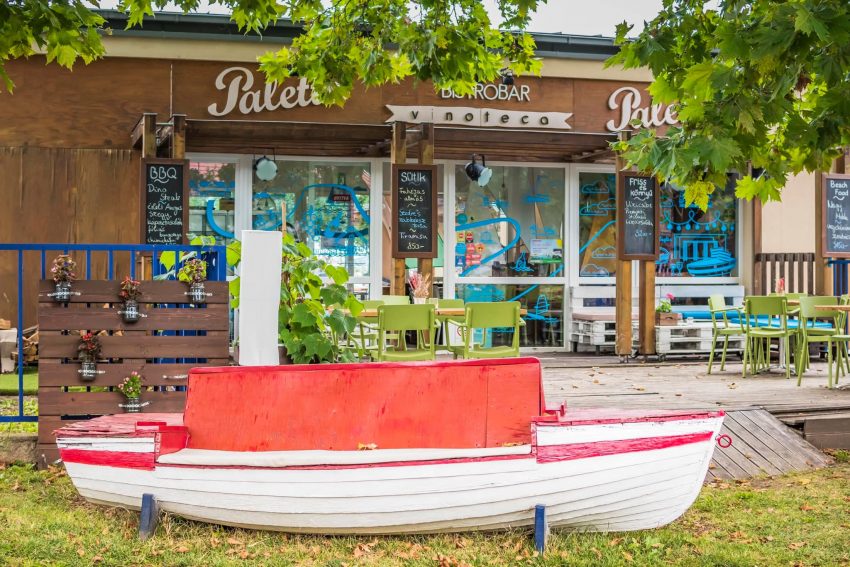 Pavilon, Balatonboglár
Balatonboglár's Pavilon Food Bar is the Mecca of laid-back, retro atmosphere and Italian dishes. Before savouring panna cotta with strawberry sauce, tiramisu, or homemade cinnamon dumplings filled with apricots, make sure you give a try to the antipasti, the ham and cheese plate, or the Parma tripe.
8630 Balatonboglár, Kodály Zoltán utca 45-49. | Website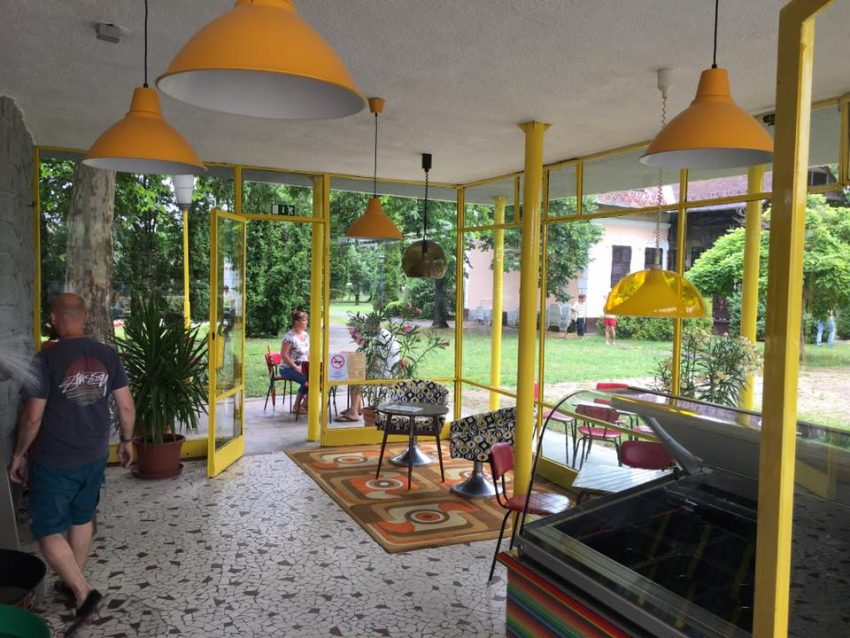 Rubin Borászat (Rubin Winery), Balatonkeresztúr
Rubin Winery is the unmatched ruby of the Balatonboglár wine region, also called the South-Balaton wine paradise. This exquisite winery pays special attention to cultivate their vines sustainably, and they also take pride in their merlot that was voted "The Red Wine of Veszprém-Balaton 2021".
8648 Balatonkeresztúr, Hrsz.: 1304/2 | Website
Tópart Hotel and Restaurant, Balatonvilágos
Familial hospitality, the vicinity of Lake Balaton, a pleasant summer breeze, and the finest local meals and wines: Tópart Hotel and Restaurant boasts all that. Apart from the culinary experience, the panoramic restaurant named the best wedding location in Hungary offers an unparalleled view over Lake Balaton and the hotel's beautiful park with ancient trees. The palatable dishes and drinks, such as pike perch fillet, venison á la Bakony, and sweet cottage cheese dumplings with cinnamon cream will sweep you off your feet.
8171 Balatonvilágos, Zrínyi utca 1. | Website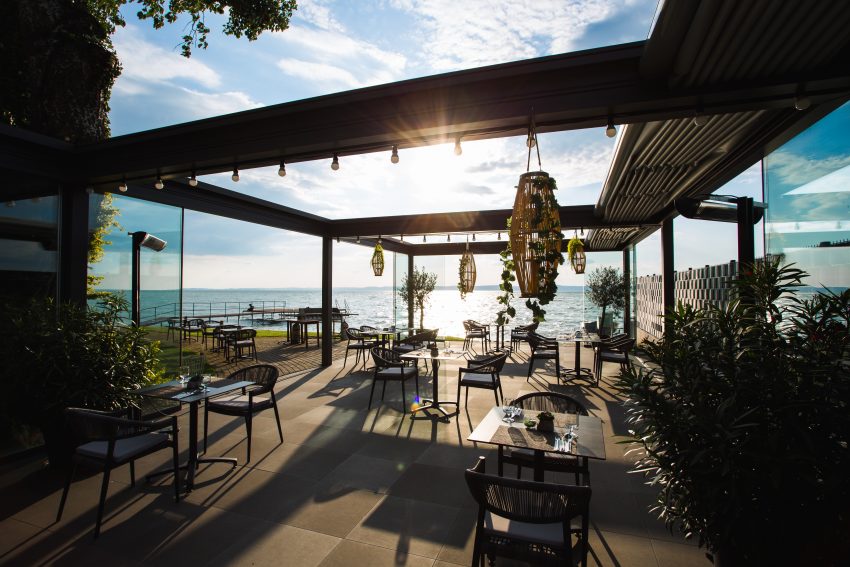 Völgyhíd Konyha & Rét, Kőröshegy
Not only for the captivating scenery but also for the all-day culinary delights, it is worth visiting Völgyhíd Konyha & Rét. What's more, we haven't met anyone who could say no to a hearty brunch accompanied by the breath-taking panorama and the Császármorzsa (Emperor's crumbs) served for breakfast.
8617 Kőröshegy, hrsz.: 111/3 | Website