Home to an unusual sacred relic (the mummified right hand of Hungary's first king), St. Stephen's Basilica is the largest church of Budapest. Here's a list of unmissable attractions in the Neo-Renaissance building's neighborhood.
Concerts & Views
There are a number of reasons why it is worth taking a stroll around one of Hungary's most significant religious sites. The area surrounding St. Stephen's Basilica is full of life, but first, take a look inside the breathtaking building. If the world-famous organ pipes catch your attention, we highly recommend you attending one of the Monday or Friday concerts. Don't forget to conquer the tower, too. May the amazing panorama view from the balcony be your motivation to climb up a maximum of 364 stairs. Two elevators are available in case needed.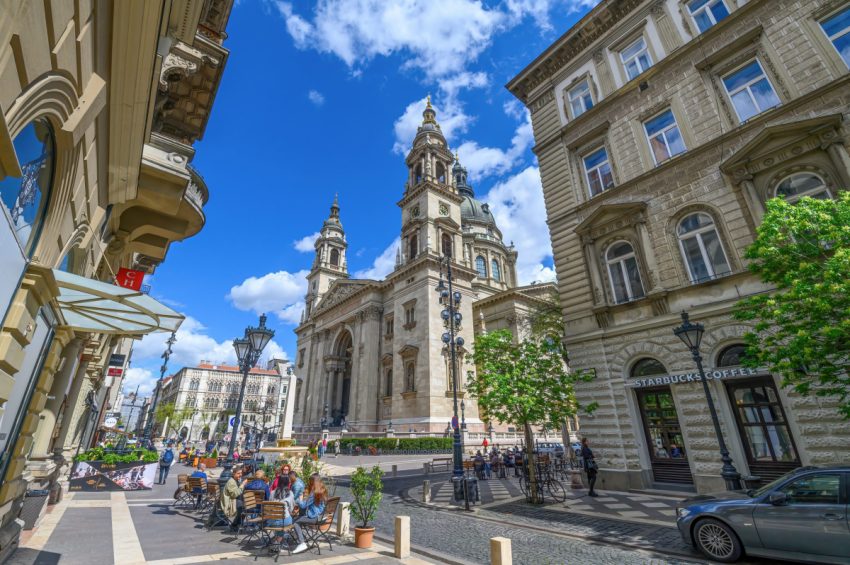 Best Bagel Basilica
Sightseeing with an empty stomach is not the proper way to discover a city. Fortunately, you don't have to walk too far to grab a hearty breakfast or an early lunch. For delicious day starters, find Best Bagel Basilica, a cozy eatery located on Zrínyi Street. The reason to love them is, all items on the menu were composed to give you a boost while also offering a taste-bud pampering experience. The bagels are freshly baked (and vegan), and the ingredients are of the best quality. Whether you pick avocado, egg cream, smoked salmon, prosciutto or duck liver paté, expect a mind-blowing flavor fusion.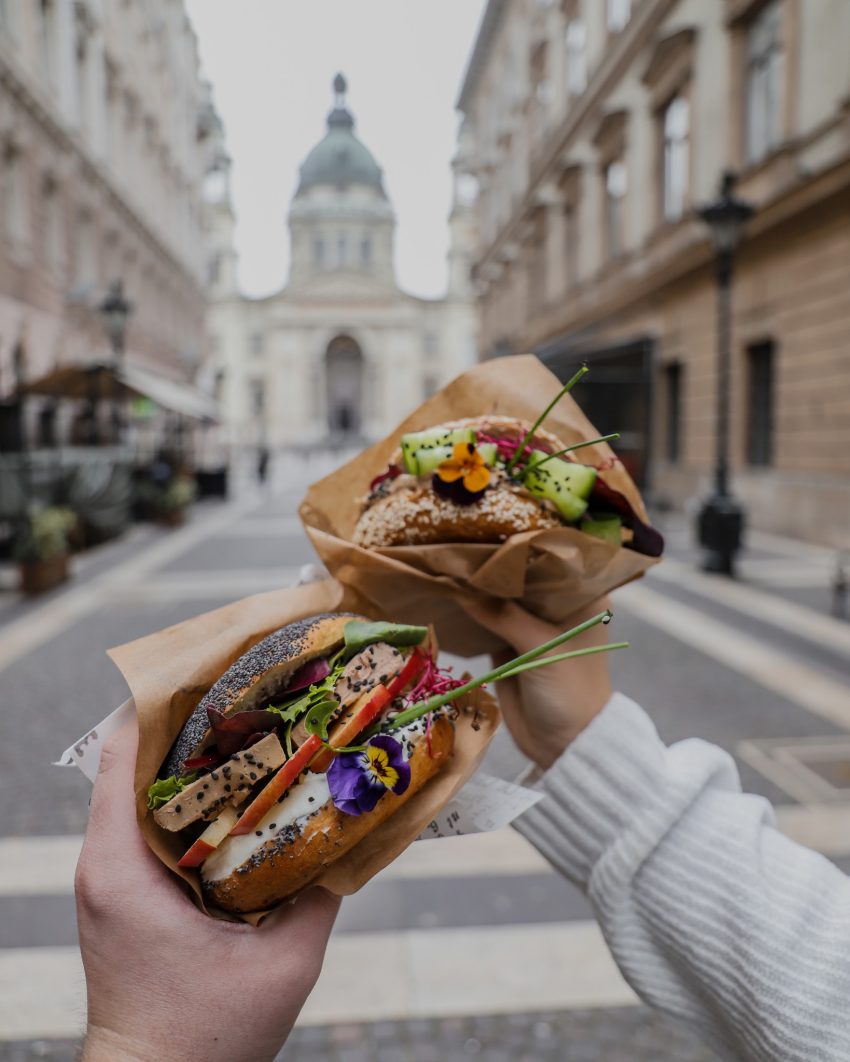 Budapest Retro Interactive Museum
There is an extraordinary time machine in Október 6. Street, namely the Budapest Retro Interactive Museum, which is yet another amusing spot around St. Stephen's Basilica. You will feel like you have entered a whole new world right after crossing the doorstep. With a colorful bar, a Trabant at the entrance hall, and several rooms filled with fascinating memorabilia from past decades, this interactive museum is full of fun and history. Teaser: it will take you back to the time when Hungary had its very own airline, Malév, as well as to the era when police officers were cruising around in Lada cars.
Ferris Wheel of Budapest
Just a stone's throw away from the basilica you will easily spot the Ferris Wheel of Budapest in Deák Square's direction. Perfect for a date night or sightseeing with family and friends, it is the next stop of your self-guided tour for a good reason. Imagine riding a ferris wheel in an amusement park, it is always fun, isn't it? Now mix that experience with the joy of admiring a beautiful capital city from a totally different perspective. Bring a picnic blanket in your backpack and after the ride, spend some time at lovely Erzsébet tér, on the grass surrounding Akvárium Klub.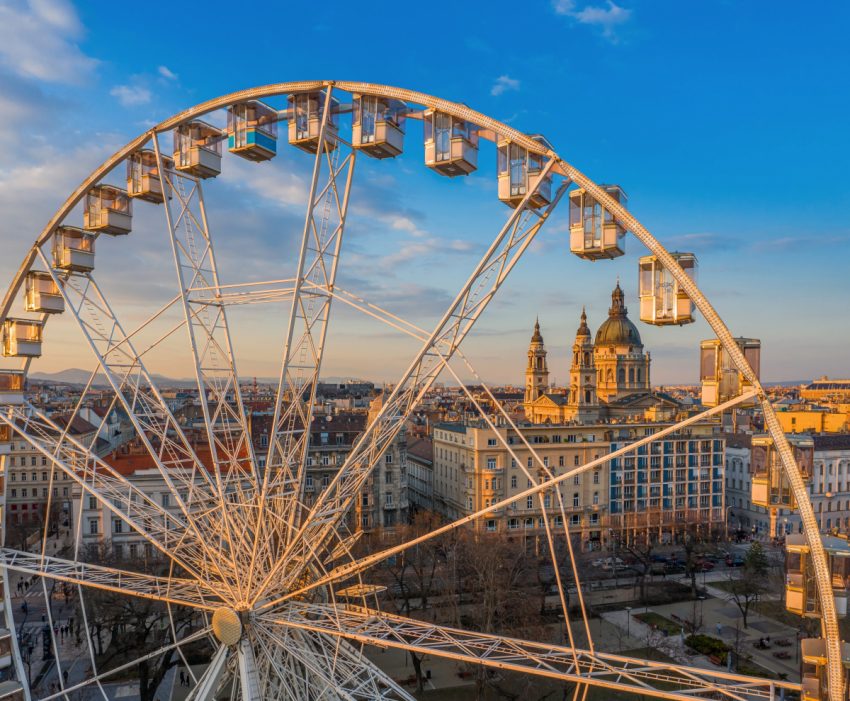 Conte Café
It is no surprise that even fun-filled days can be exhausting. In order to recharge your batteries, try a new way of consuming your daily caffeine. At modern and welcoming Conte Café, premium coffee (made from South American coffee beans roasted in Budapest) is poured into delicious artisan waffle cones covered with Belgian dark or white chocolate on the inside. Thanks to the unique serving, the novelty called Conteccino has become quite popular among coffee aficionados who are also invited to taste some incredible desserts (fruit waffle cone, creamy cupcakes, biscuits and more) on the spot.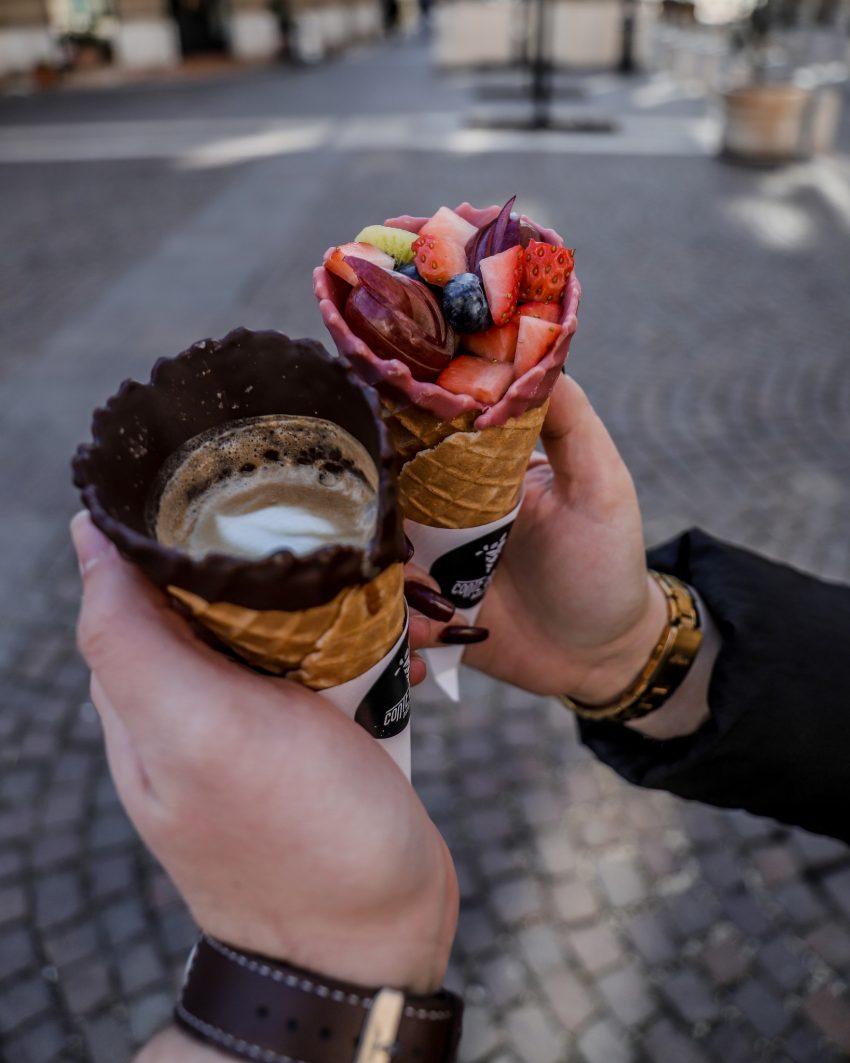 Liberty Square
Even though Budapest is a busy capital city, plenty of green areas are hidden in plain sight. One of them is Liberty Square, situated a few minutes' walk away from St. Stephen's Basilica. Being there might feel like attending an open-air architectural exhibition since the surrounding buildings (Hungarian National Bank, Exchange Palace, Swabian House, and so on) are impressive in many ways. For another visually pleasing experience, head to Hold Street's market-hall-turned-museum: at Light Art Museum's fabulous hall, outstanding installations and ground-breaking artworks are on display.