Now that spring is in full swing, let's take a look at Budapest's coziest outdoor venues where live music is played.
Mad Garden Buda
The love child of Mad Scientist brewery's two other venues, Mad Kert Beer Garden and Madhouse Budapest, Mad Garden Buda is the epitome of good vibes. As one of Buda's coolest chill-out zones, the green oasis of beer (and taco) lovers quickly became popular among locals. From time to time, live jazz concerts, DJ shows and movie screenings are held. To serve the needs of thirsty beer aficionados, Mad Garden boasts 10 craft beer taps and takes pride in its impressive (bottled and refreshingly cold) beer lineup.
1033 Budapest, Miklós tér 1. | Website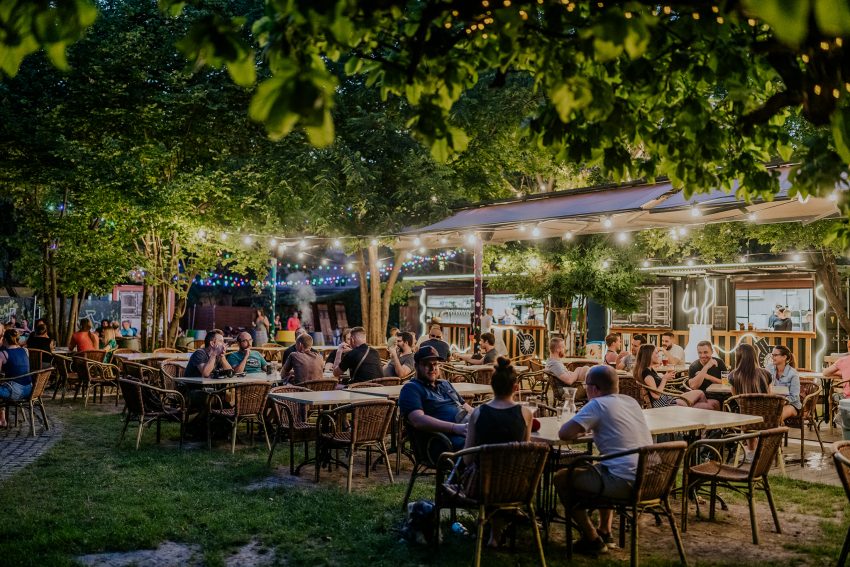 Zsiráf
Located right next to Nyugati Railway Station, Zsiráf (Giraffe) is a Hungarian word worth memorizing. The venue that is named after the majestic animal is a calm, laid-back food and drink bar during the day, and an open-air club once it gets dark. Live music has always played an important part in Zsiráf's life, since it provides an unusual performance space to musicians and producers of several genres. Make sure to check out one of the incredible acoustic concerts with a glass of refreshing lemonade (or whatever you feel like drinking) in hand.
1062 Budapest, Teréz körút 53. | Website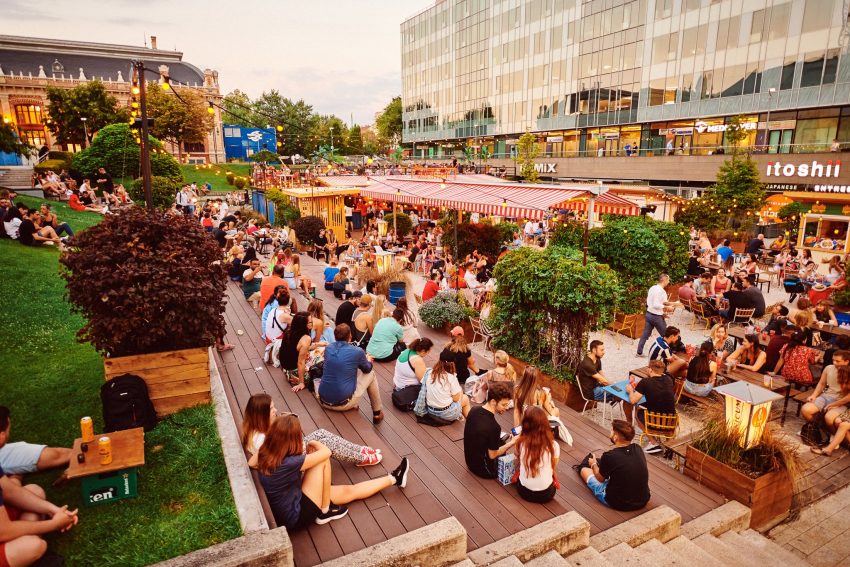 Akvárium Klub
One of Budapest's top concert venues, Akvárium is situated right in the heart of the city. Without a doubt, it deserves a spot on your bucket list. The popular club (which has two indoor halls and owns Budapest's largest terrace) regularly hosts world-famous stars as well as up-and-coming talents. The terrace is nicely decorated with colorful lights, tables and chairs are set up, and for the full comfort of visitors, there is an outdoor bar so that guests won't miss out on any second of the live outdoor performances.
1051 Budapest, Erzsébet tér 12. | Website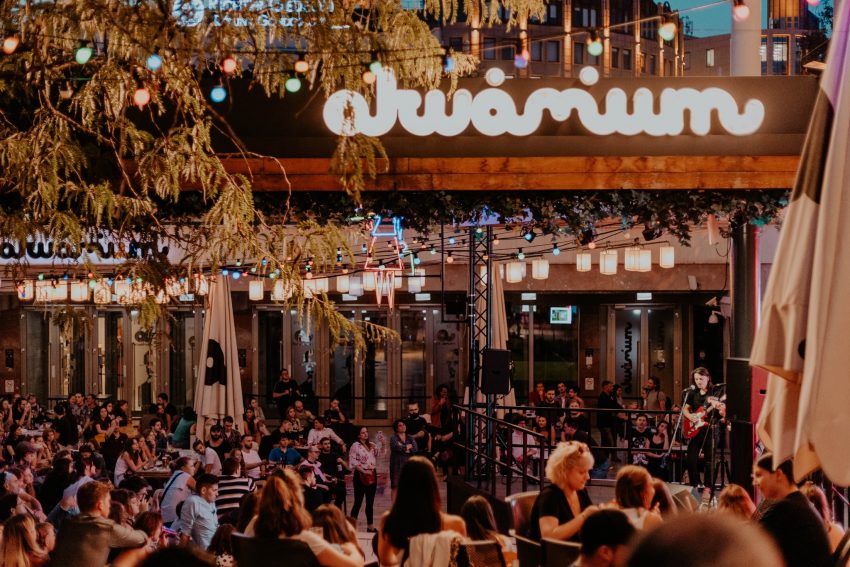 Pontoon
Spring is probably the most fun season considering the fact that better weather conditions allow us to enjoy the outdoors much more than during the winter. Downtown Pontoon's team manages to make the most out of the lovely temperature with concerts and parties organized on the Pest riverside every single day. The venue, which is located at the north pillar of Chain Bridge, invites you to clink glasses with your friends, chill out, or dance the night away. To find out more about Pontoon's impressive lineup of entertainers, head to its Facebook page.
1051 Budapest, Vigadó 1/A port | Facebook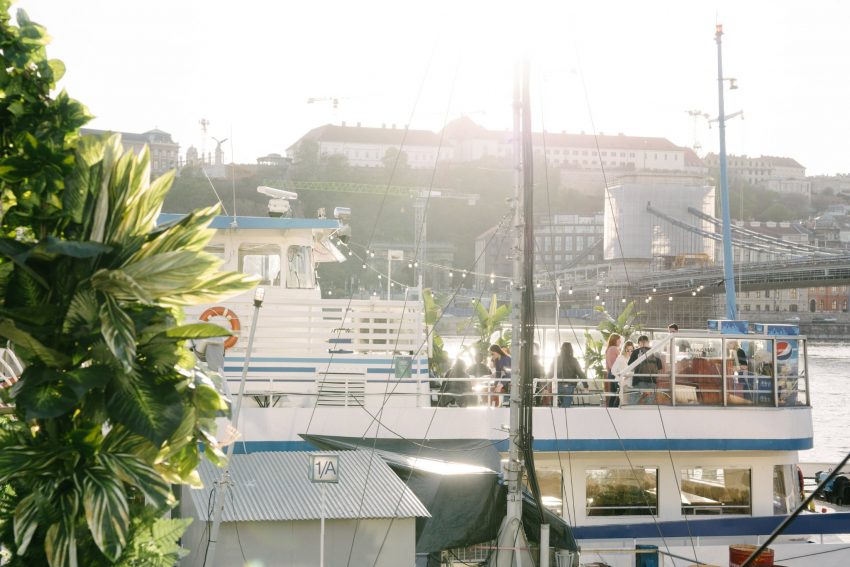 Fröccsterasz
There is a popular spot under the shadow of the Ferris Wheel of Budapest, Fröccsterasz, which is one of those must-visit venues in the capital city that you shouldn't miss. It is in the middle of Budapest, close to some of the most known sights of the city, with inviting summer vibes that are hard to resist. Thanks to the arrival of spring, the terrace is no longer in winter mood: concerts and salsa parties, among other events, are held under the starry skies. Once you are there, try their seasonal offers and enjoy the unparalleled atmosphere.
1051 Budapest, Erzsébet tér 11-13. | Website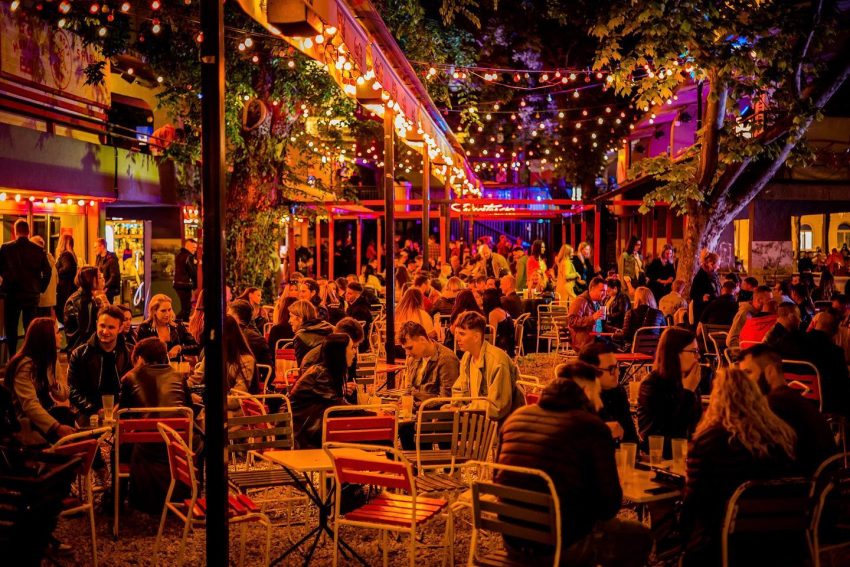 Fellini Római Kultúrbisztró
If you are looking for a truly one-of-a-kind outdoor venue with live music, Fellini Római Kultúrbisztró is the place to go. What makes it stand out, first and foremost, is its beautiful location (you can find it on the riverside, at Római-part), which creates a special ambiance. You can believe us when we say, spending time here feels like a holiday. Just imagine this scene: after munching on fish & chips, you are relaxing in one of the panorama sun chairs while enjoying the sunset and the uplifting melodies. It's definitely a scene to write home about.
1039 Budapest, Kossuth Lajos üdülőpart 5. | Facebook