Discover the most delectable delights of Budapest this April with our tantalizing tips for the city's best gastro gems!
Situated on lively Ráday Street, just a short walk from Kálvin Square, Ukrán Udvar is the first authentic representative of Ukrainian cuisine in the city, having opened its doors in 2017. Step inside and you'll be greeted by a cozy and rustic atmosphere that will transport you straight to peacetime Ukraine, and a menu that's packed with classic Ukrainian dishes that will make your mouth water, including the hearty borscht, rich with beef, creamy mushroom julienne, and traditional cabbage vareniki.
1092 Budapest, Ráday utca 17.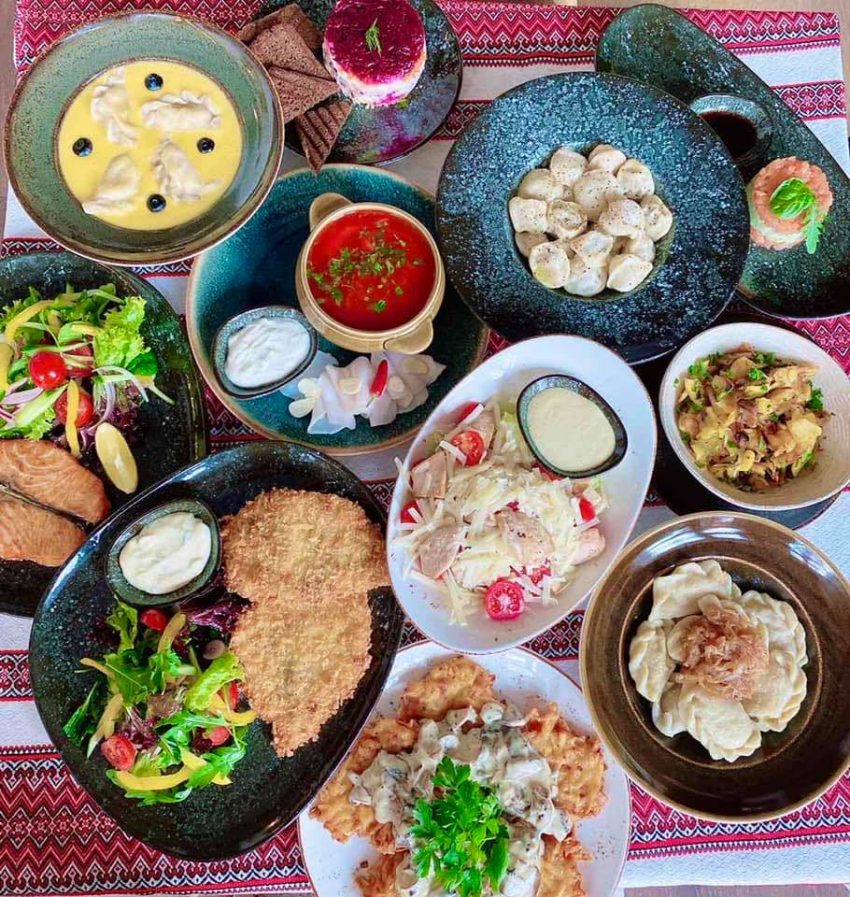 Brunch & Coffee: Arioso
A mix between a flower shop and a café, the ambrosial Arioso has been enchanting its guests with an idyllic ambience and heavenly breakfast bites since 2016. After some short renovation work, Király Street's beloved brunch spot reopened its doors to the public this February with an expanded guest area and a crispy fresh menu, welcoming even more morning meal maniacs. Start your day with a blissful pick-me-up paired with a breakfast burrito topped with avocado or bacon, a BLT croissant, or even some pancakes with peanut butter and jam!
1075 Budapest, Király utca 9.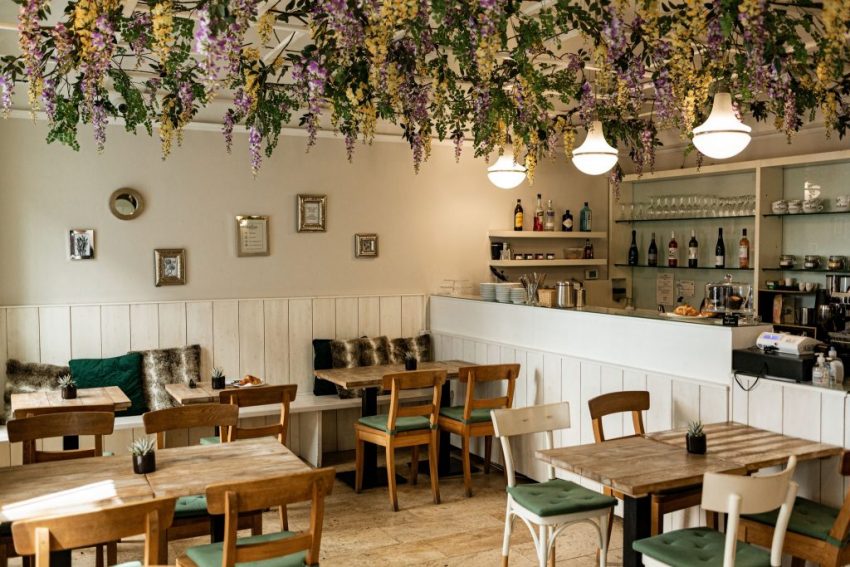 Located just around the corner from the always busy Blaha Lujza Square, Craft Head is a gastro pub first, and a bottle shop second. The spacious bistro area awaits guests with no less than 25 beer taps and extraordinary pub fares, ranging from salmon gravlax to banging burgers and carbonara with pork knuckle carpaccio. Meanwhile, the venue's bottle selection features hundreds of Hungarian and international craft beer varieties, ensuring that even the pickiest beer aficionados find something to their liking.
1088 Budapest, Rákóczi út 29.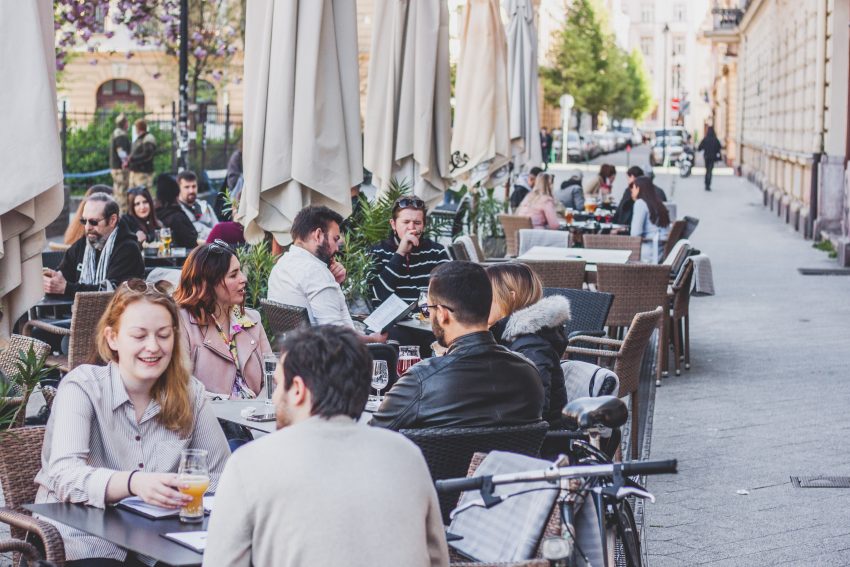 Without a doubt, BOATanic is the coolest boat restaurant in Budapest! With a stunning view of the Danube, Buda Castle and the Széchenyi Chain Bridge, this floating palace of good food and tempting drinks is an ideal choice to unwind after a long day of exploring the city. Take a seat in the open-air terrace, grab a colourful cocktail from the bar, and soak in the breath-taking views of the Pearl of the Danube while basking in the last rays of the sun as it dips below the horizon.
1051 Budapest, Vigadó tér 4.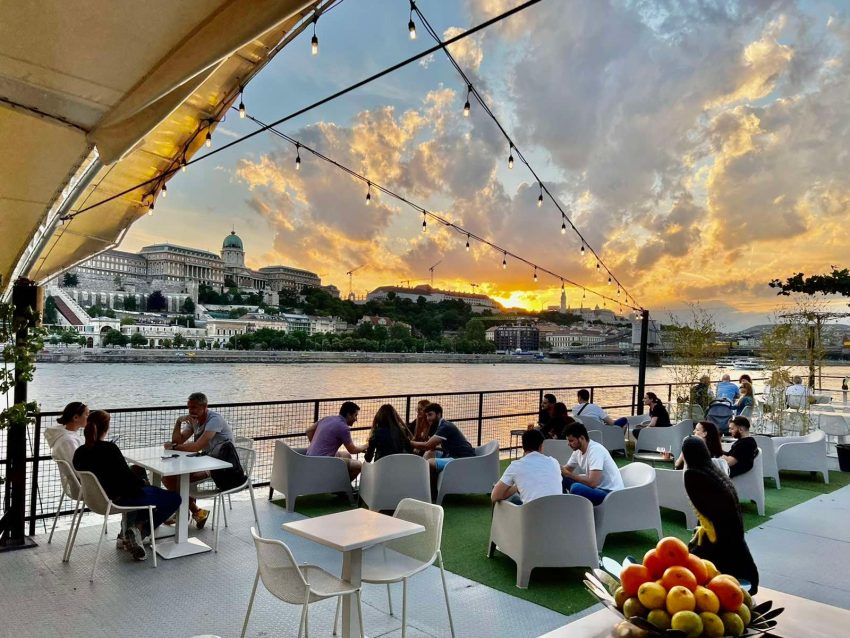 Looking for a place that's been serving up good vibes for over a decade? Look no further than Kőleves Kert, the Jewish District's coolest garden joint. Nestled in a scruffy inner-city plot, this hidden gem is renowned for its farm-to-table culinary philosophy, ensuring that everything on your plate is top-notch and free of nasty chemicals. The menu is jam-packed with divine options, from Jewish-Hungarian staples like matzo ball soup to light salads and international grilled dishes. So, whether you're in the mood for a budget-friendly lunch or a chill night out, Kőleves Kert is sure to hit the spot.
1075 Budapest, Kazinczy utca 37-41.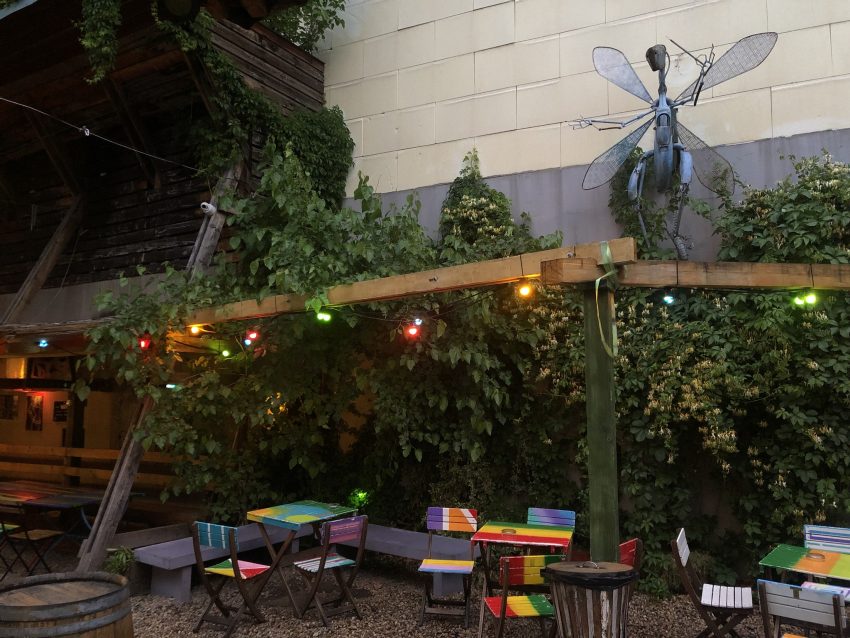 Meandering lazily along the Danube, then tackling the steep slopes of Rózsadomb before veering towards Pasarét, you'll stumble upon the hidden cultural melting pot of District II: Bálint Gallery Café. Tucked away in the basement of a villa on Házmán Street since the early 2000s, this cosy little spot has evolved over the years, accumulating relics and memories along the way. But fear not, the warm and intimate atmosphere that made it a hit from day one is still alive and kicking. So come on in, kick back, and enjoy the peace of mind you can only find between the Buda Hills.
1026 Budapest, Házmán utca 5.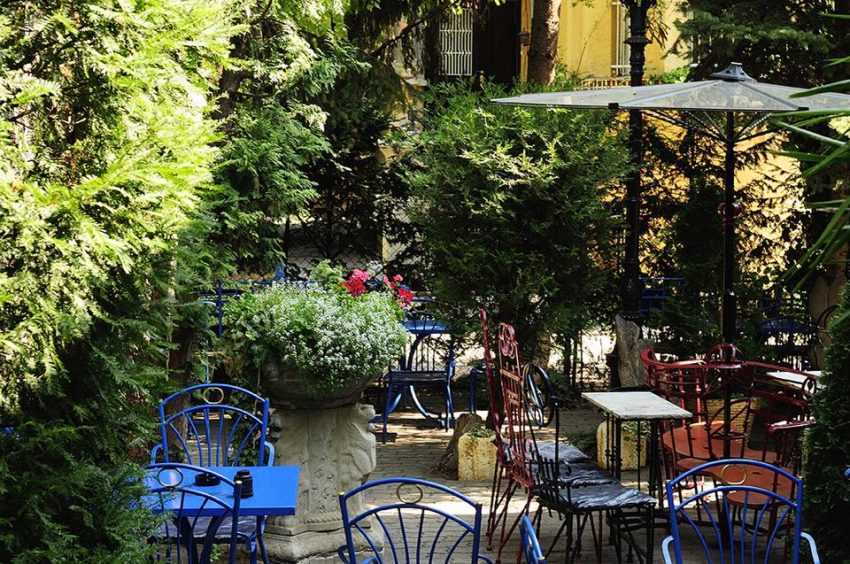 Hungry for some grub while you're exploring the Party District? Then drop by Karaván, the OG of street food courtyards in Hungary. Since its establishment in 2014 on a vacant plot next to the legendary Szimpla Kert, Karaván has been slinging tasty eats from a variety of trucks and booths to the delight of foodies from all over the globe. From pulled pork sandwiches and vegan burgers to Mexican faves, lángos, and classic Hungarian comfort foods, you'll be having trouble picking what NOT to try! So, swing by any time of the day, and don't forget to bring your appetite!
1075 Budapest, Kazinczy utca 18.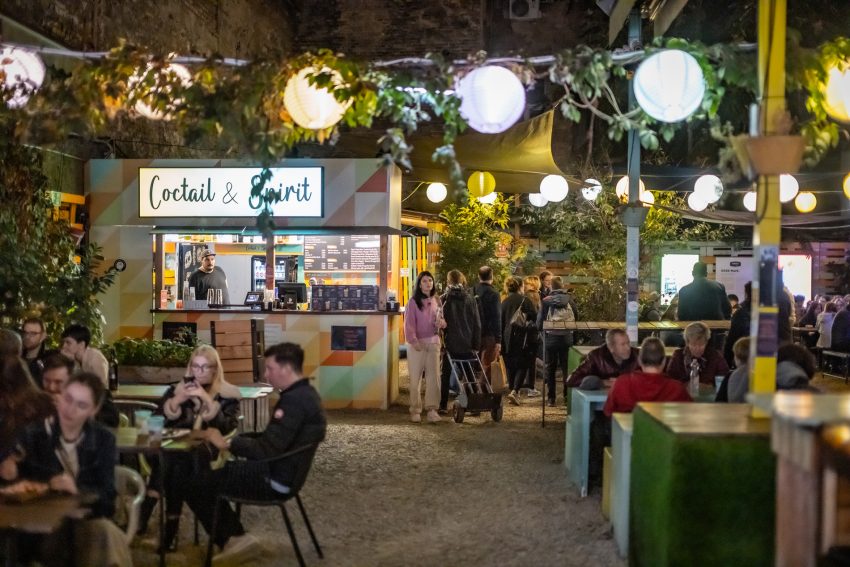 Found just a quick stroll away from the verdant Szent István Park, Pozsonyi Road's charming pastry shop is renowned for its generous bunch selection and seasonally changing toothsome dessert emporium, running the gamut from pastel de nata to apple-cinnamon germknödel and carrot cake with shredded coconut and passion-apricot filling. Whether you want to treat yourself to a scrumptious breakfast or a sweet delight, be sure to expect something new and exciting to tickle your taste buds!
1137 Budapest, Pozsonyi út 16.