Discover the top gastro spots and popular landmarks of the hilly and historic part of Budapest!
1st stop: Gül Baba's Tomb
A little-known fact about Budapest is that it holds Islam's northernmost holy site. Built in the 16th century, the octagonal shaped, domed spectacle marks the burial place of Ottoman dervish poet Gül Baba, who died during the siege of Buda in 1541. Surrounded by a wonderful garden, and located a short but steep walk from Margaret Bridge, the recently refurbished shrine also offers a magnificent view over the city. Close to the monument, you'll find one of Buda's loveliest food venues, Törökméz. It is a must-try for early birds and late risers alike, thanks to its amazing all-day breakfast offers and unmatched ambience.
1023 Budapest, Margit utca 27.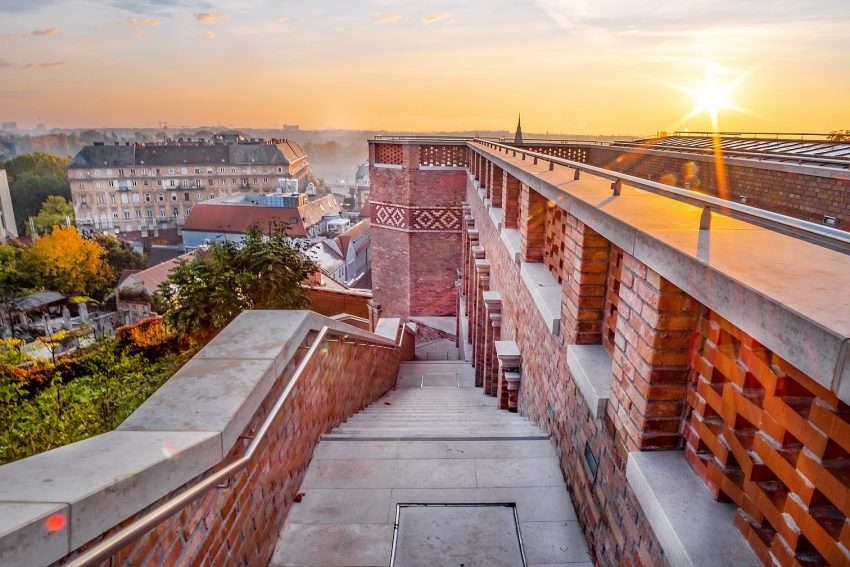 2nd stop: Garden of Philosophers
Reachable from Margaret Bridge by trams 41/19 and a short hike, the Garden of Philosophers is a tranquil park offering stunning panoramic views of the Danube and the Pest side of the city, packed with plenty of quiet areas to sit and ponder. Some of its most noteworthy features are its granite sculptures, depicting famous thinkers and religious figures, such as Laozi and Jesus Christ. In case you get hungry from all that contemplation, relocate to nearby Búsuló Juhász Restaurant, where you can spend a delicious lunch while continuing to marvel at the scenery.
1118 Budapest, Kelenhegyi út 58.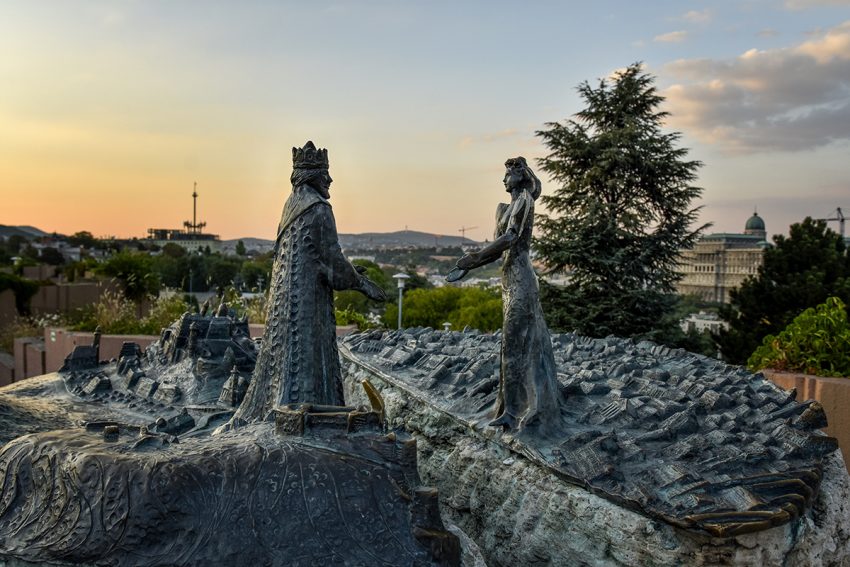 3rd stop: Normafa
Now that we've climbed Gellért Hill, it's time to go even higher, and when in Budapest, you can't go much higher than Normafa. Renowned for its picturesque hiking trails, crisp air, and striking lookout spots, this popular tourist destination is named after an ancient birch tree, which, according to one legend, sprouted when King Matthias of Hungary was born. Once you've climbed the stairs of the Elizabeth Lookout and managed to get your breath back, be sure to reward yourself with a nice dessert at Szépkilátás Cukrászda, a member of the Szamos confectionery chain.
1121 Budapest, Szépkilátás út 1.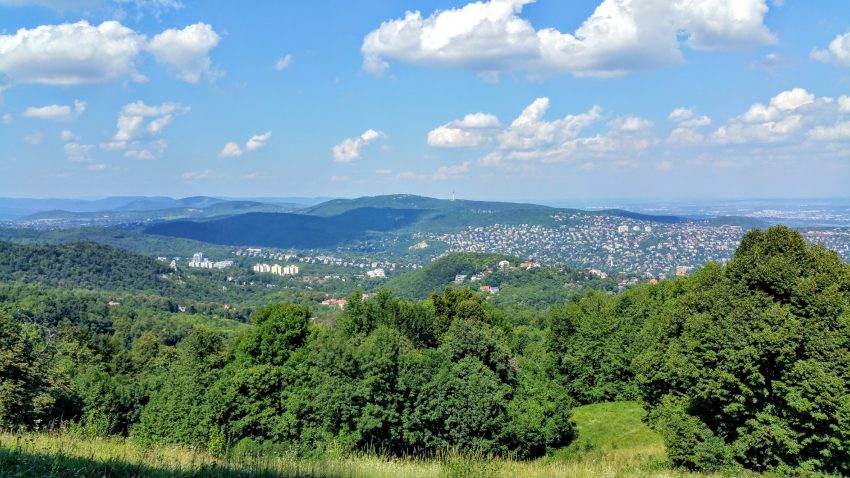 4th stop: Buda Castle
From Normafa, take the bus 21 to Széll Kálmán Square, then make your way up to Castle Hill on foot, where you'll be greeted with the historic streetscape of the Castle District. Occupying the southern tip of the Castle Hill, Buda Castle (also known as the Royal Palace) dates back to the 13th century, although most of the present Baroque structure was built during the 18th and 19th centuries. Housing the Budapest History Museum, the Hungarian National Gallery, and the National Széchényi Library, it is a must-visit destination for history and architecture enthusiasts, while foodies can enjoy an authentic Hungarian dinner experience under the venerable roof of Pest-Buda Bistro.
1014 Budapest, Fortuna utca 3.
5th stop: Castle Bazaar
Built between 1875 and 1883, Miklós Ybl's Castle Bazaar is a beautiful neo-Renaissance garden complex, offering a range of cultural activities, including art exhibitions and concerts, as well as a royal perspective over the Danube and everything beyond it. Nestled inside the Bazaar's Öntőház courtyard, Monkey Bistro is the perfect spot to clink our glasses together in celebration of the end of our little sightseeing tour. With 13 gin & tonic pairings, a diverse cocktail section, and toothsome bar dishes, Monkey Bistro has something for everyone, ensuring a memorable experience that you'll cherish long after your visit.
1013 Budapest, Ybl Miklós tér 4.