Explore the top dining and drinking spots in Budapest for the month of March!
ÉS Bisztró, located in the heart of Budapest, is a relaxed bistro and steakhouse that combines Hungarian and Viennese cuisine with an impressive selection of artisan beers and spectacular wines. Rather than following the typical restaurant format, ÉS provides a comfortable, laid-back atmosphere where guests can socialize while indulging in delicious drinks, as well as sampling hearty meat and fish dishes, including traditional venison goulash soup, Austro-Hungarian Monarchy's legendary Tafelspitz, and grilled salmon.
1052 Budapest, Deák Ferenc utca 12.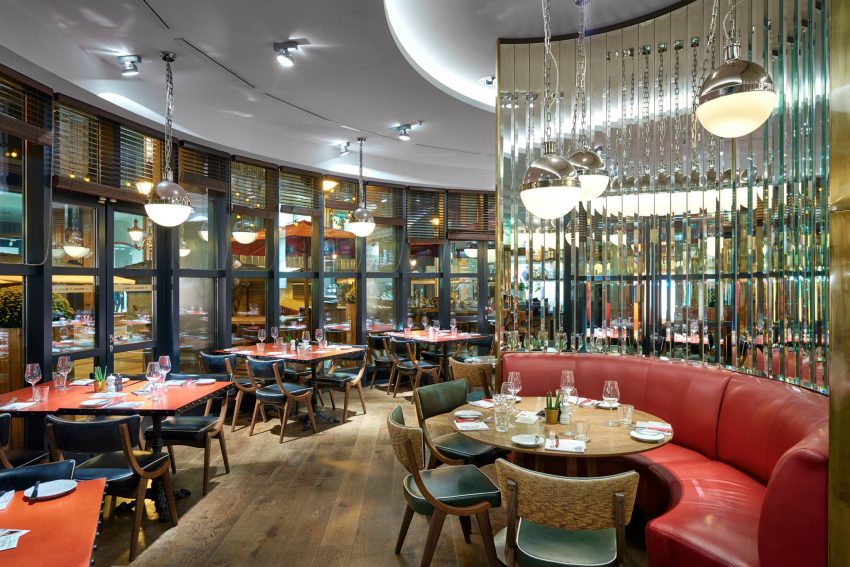 Brunch & Coffee: Trafik
If you're looking for a cozy and charming café to start your day, look no further than Trafik! Housed inside Trafó, one of the local strongholds of contemporary arts, this small breakfast spot is the perfect place to unwind with a hot cup of coffee or tea and nibble on their heavenly sweets, all while surrounded by plenty of greenery. The welcoming atmosphere and friendly staff make for a pleasant experience, and the scrumptious brunch items will leave you feeling satisfied and ready for the day ahead. Don't miss out on this hidden gem in Budapest!
1094 Budapest, Liliom utca 41.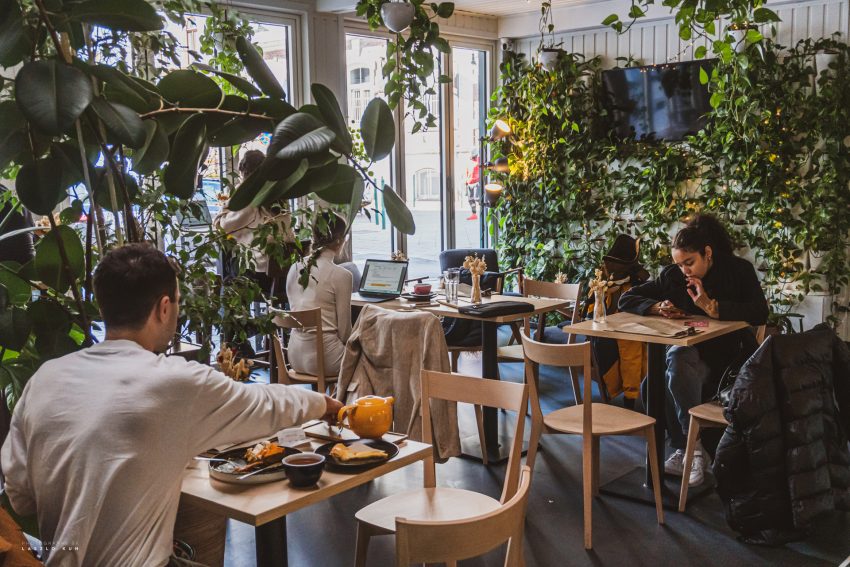 Vinikli, located along the busiest biking route, is a wine bar and bike café that stands out from the crowd with its carefully curated selection of high-quality wines and regular blind tasting events, featuring a variety of exceptional options that are sure to satisfy even the most discerning palate. And, if you're in the mood for a snack, the wine bar also offers tasty food options (from cold cuts and olives to sandwiches) to accompany your glass of vino. In addition, Vinikli provides bike repair services, making it a one-stop-shop for wine enthusiasts and cyclists alike.
1053 Budapest, Múzeum körút 27.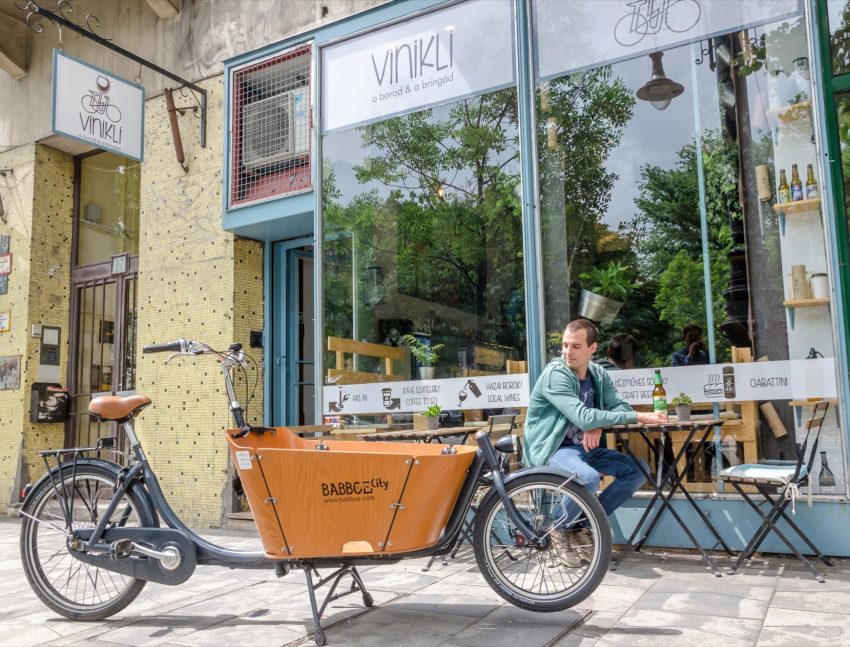 Tucked away in the bustling Jewish Quarter, Massolit Books & Café provides a wonderful escape from the hustle and bustle of Budapest's noisy streets. As soon as you step inside, you'll be surrounded by towering bookshelves crammed with foreign-language editions and vintage furniture, creating a delightful and intimate atmosphere. It's the ideal venue to curl up with a good book or catch up with friends over a cup of coffee and a delicious pastry, which you can also enjoy on the café-bookshop hybrid's backyard terrace.
1072 Budapest, Nagy Diófa utca 30.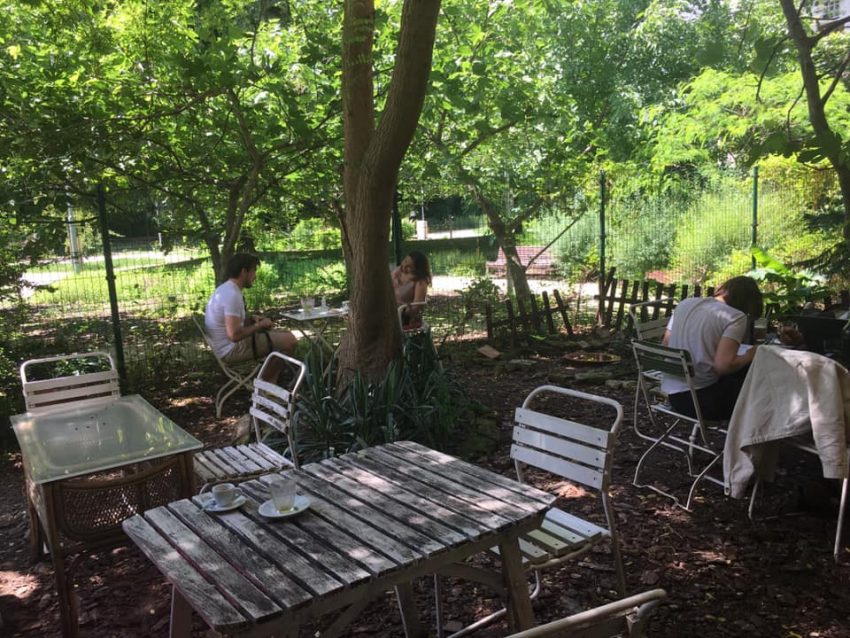 Situated seven stories high, atop downtown's Hotel Rum, Solid prides itself in a meticulously put-together collection of natural and biodynamic wines, as well as a delectable assortment of dishes prepared under the watchful eyes of Michelin-starred Salt Restaurant's chef, René Rába. Whether you prefer to bask under the sun, savouring chef Rába's signature meals and sipping on a beautiful wine while taking in the view, or snuggle up by the fireplace on chilly days, you can always count on a memorable experience at SOLID.
1053 Budapest, Királyi Pál utca 4.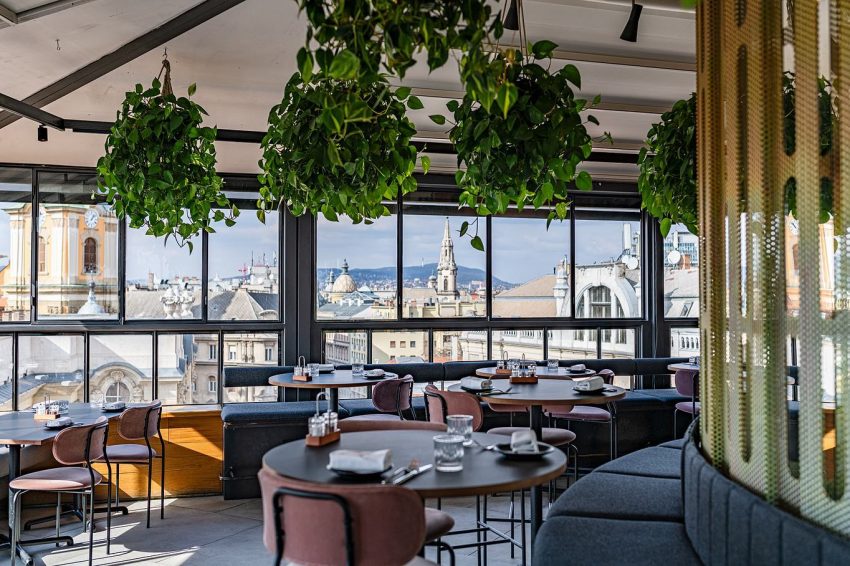 Discover the classic Hungarian confectionery experience at Ráday Street's Nándori Cukrászda! Hitting the spot for local saccharine-fanatics since 1957, this legendary family-owned cake shop features an extensive array of sweet and savoury pastries, time-honoured cakes, and mouth-watering strudels, accompanied by sugar-free options. When you inevitably stop by Nándori, make sure to try their somlói galuska, a beloved Hungarian sponge cake doused in rum-flavoured chocolate sauce and topped with homemade cream.
1092 Budapest, Ráday utca 53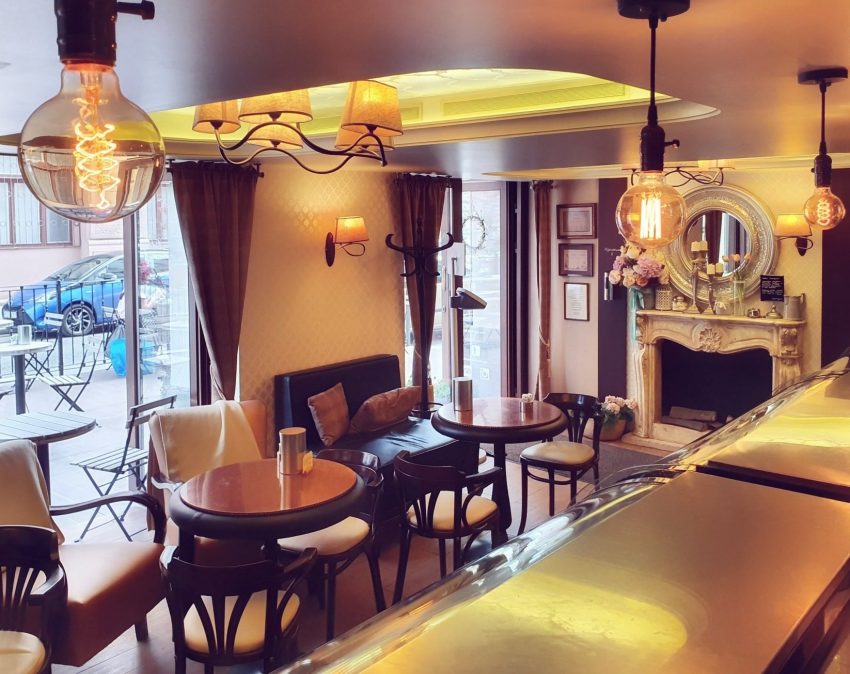 One of our favourite to-go eateries in the city offers a truly original take on the genre of hand-held chicken wraps. At Tölcsibe, the specially prepared chicken filet (or jackfruit bits for vegetarians) is wrapped inside a salty waffle cone and garnished with a variety of sauces, crunchy French fries, tortilla chips, and fresh vegetables, coming together in a filling and tasty street food fare. In addition, the Tölcsibe team expanded their menu with uniquely spiced fried chicken parts in recent months, giving the Kentucky-born Colonel a serious run for his money!
1077 Budapest, Wesselényi utca 25.
1111 Budapest, Budafoki út 16.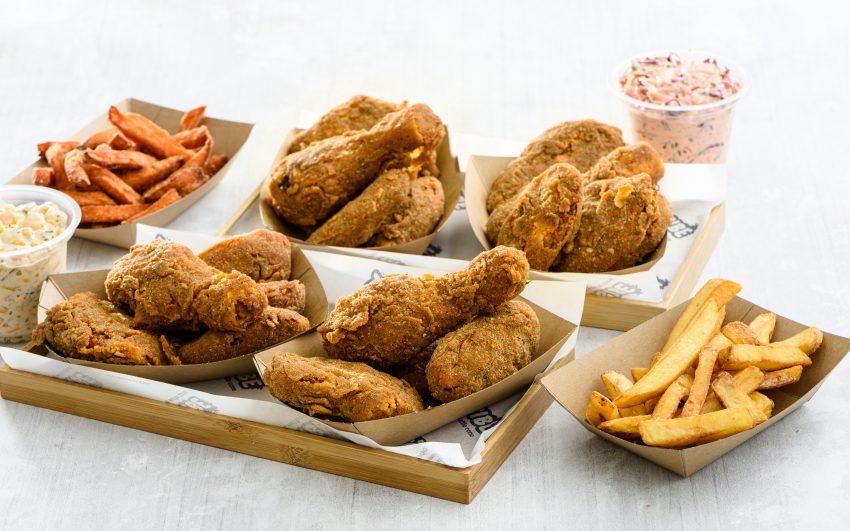 Pub and Pictures: Főfoto
A must-visit location in Budapest for classic and contemporary photography enthusiasts, Főfoto is a gallery, café, and photo shop located on Kálvin Square that boasts a charming terrace from spring to autumn, while hosting a variety of events throughout the year, from exhibitions to book launches, clothing markets, and workshops. Whether you drop by to learn about the history of photography, have a quick coffee, or enjoy a friendly chat and some great craft beers, Főfoto is the perfect place to loosen up in a creative and inspiring atmosphere.
1085 Budapest, Baross utca 10.