The thing about retro is that it never goes out of style. If you want to escape the present for a few hours, sipping and snacking on delicious nostalgia, here are five places for you to visit in Budapest!
Equal parts grand café and restaurant, this self-styled canteen provides guests with a sophisticated take on 1960s era Budapest coffee bars, situated in a UNESCO World Heritage environment, adjacent to the ritzy Andrássy avenue. The stylish, spacious, and attractively anachronistic interiors welcome hard working men and women for a tasty break with inexpensive daily lunch offers focusing on Hungarian flavors, as well as an á la carte menu comprised of local and international treats, ranging from duck liver paté with onion chutney and toasted homemade wicker cake to goulash soup, Hortobágyi meat pancakes, and beetroot risotto with grilled goat cheese. Also boasting delicious pick-me-ups, a nice wine list, and a choice collection of hard liquors, dropping by Menza is a great idea no matter the time of day! 
1062 Budapest, Liszt Ferenc tér 2.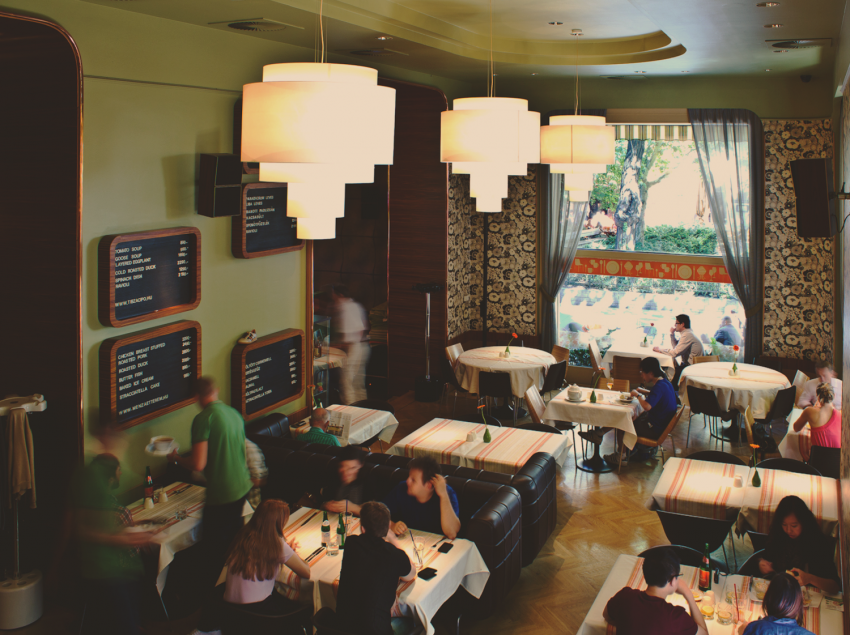 Located halfway between Margaret Bridge and Batthyányi Square, Bambi Eszpresszó (named after the famous white-tailed cartoon deer) is a true communist-era dinosaur and an inimitable landmark of the Buda side, going strong for more than six decades now. The grumpy service, the time-worn interior design (including kitschy tile mosaics and imitation leather chairs), the polka dotted mugs, and the newspaper reading pensioners are all part of Bambi's world-renowned, never-changing retro charm. Attracting a colorful mishmash of customers, ranging from young and old to locals and foreigners, Bambi offers drinks at reasonable prices, legendary toasted sandwiches, delicious omelets, and a genuine throw-back atmosphere that you'd be hard pressed to find anywhere else – except for the other four venues in our selection. 
1027 Budapest, Frankel Leó út 2-4.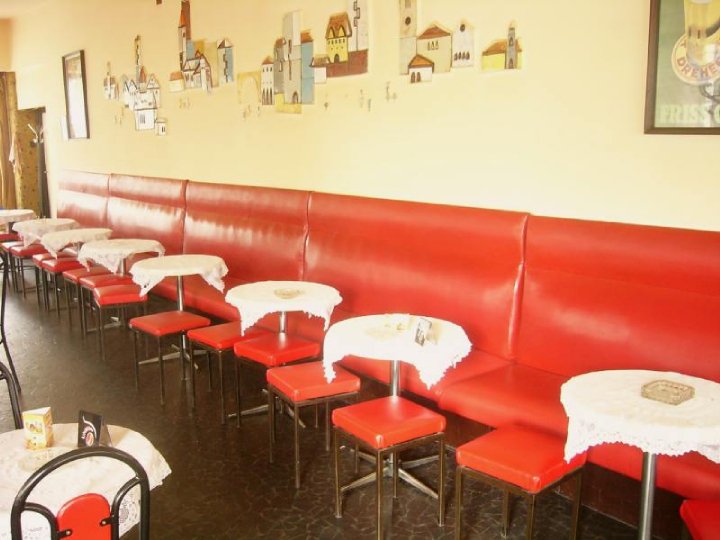 Would you like to see what the first Hungarian astronaut, Bertalan Farkas took into space on his voyage to the Salyut 6 space station? Are you interested in having a stab at being a news anchor in the communist era? How about going on a housing estate patrol in a real LADA police car? These are just a few of the various fun and interactive experiences you can partake in at the three-story Budapest Retro Experience Centre, found a mere stone's throw away from Erzsébet Square. Sating your appetite for nostalgia with thousands of special objects on display, including neon signs and plastic hair curlers, and a historically accurate bistro (featuring foods and beverages evocative of the era), visiting this state-of-the-art facility promises a fantastic adventure for the whole family, regardless of age! 
1051 Budapest, Október 6. utca 4.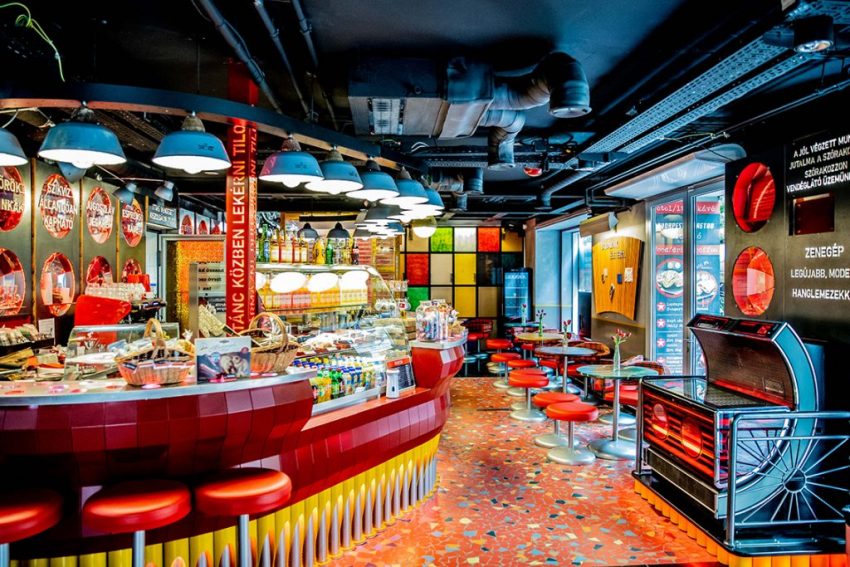 Originally opened a few corners away from its current location back in 2018, Retek Bisztró has moved into the Nádor Street tenement building last spring, offering reinvented classics of Hungarian cuisine in an upscale, fashionable environment full of playful reminders to our grandparents' time, blending together the old and the new in perfect harmony. Led by Chef József Dógi, Retek Bisztró's kitchen pampers your nostalgia receptors with a heartwarming assemblage of familiar yet modern dishes, reminiscent of grandma's cooking but unlike anything you've ever tasted. For the most flavorsome blast from the past, start your meal with a rich goulash soup, carry on with a chicken paprikash garnished with truffle-butter dumplings, and finish it off on a sweet note with a poppy seed bread pudding. 
1051 Budapest, Nádor utca 5.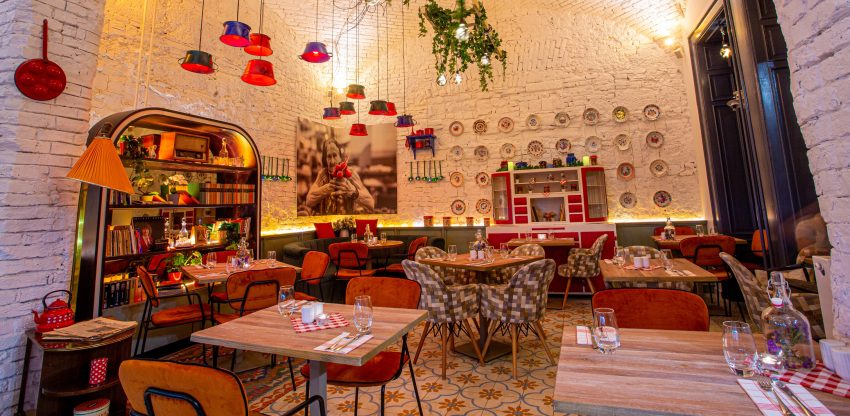 The city's newest venue with a "time stood still" ambience, UltraIbolya Espresso opened its doors a few months ago on Ferenciek Square, only a handful of meters down from its 54-year old big sister, Ibolya. Already a popular hangout spot among nearby university students and office workers, UltraIbolya entices guests with the same retro milieu and drink and snack assortment we've grown attached to at good ole' Ibolya, from space age lounge chairs and orange colored lamps to period-specific soft drinks and toasted sandwiches. In addition to wallet-friendly breakfasts and hearty dinner items (beef stew with Bryndzové Halušky, pig's trotter, burgers and more), UltraIbolya awaits you with new wave coffee specialties and a lengthy lineup of alcoholic and non-alcoholic beverages every day of the week. 
1053 Budapest, Ferenciek tere 3.