Budapest Park commences its 8th season after the Easter weekend with intergalactic spectacles, a festival atmosphere, and a bombastic opening weekend lineup, consisting of the cream of Hungarian pop music.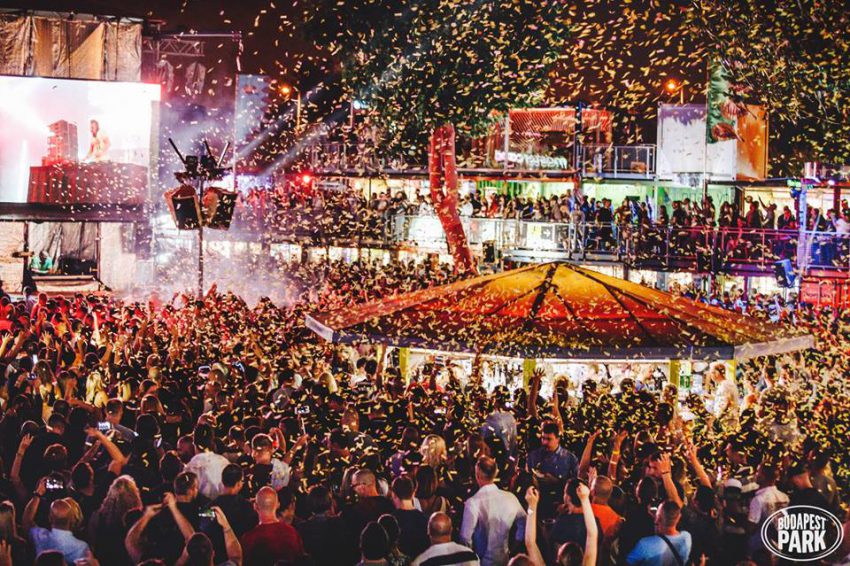 This time around Europe's largest outdoor party venue will be given a complete makeover, inviting music fans on a journey to a whole different world, called Planet 8. The open-air cultural space will open its gates on 25 April with the gigantic all-star party of Hungary's biggest hip-hop acts: the performance of Fővárosi Rapcirkusz will see the likes of Punnany Massif, Irie Maffia, Saiid, Dopeman, Hősök, Animal Cannibals, Follow the Flow, Mikee Mykanic, Q-Cee, Mr. Die, Sör és Fű, NKS, and Vörösmarty Téri Betyárok sharing the big stage, accompanied by a real orchestra. Following the opening concert, one of the city's most beloved R'n'B party series will take over the scene: DJ Nara and Endy will supply the hot rhythms and high notes at the Queens Party.
The eve of 26 April will be marked by the performance of Hungarian alternative rock band Vad Fruttik, with support from Konyha, and the season's first Lidocain Night, sending into battle the coolest alternative tracks from Hungary.
The closing night of Budapest Park's first weekend will be held on 27 April: the concert of Hungarian singer-songwriter Magdi Rúzsa promises us with an overwhelming and dazzling experience full of surprises, including a guest appearance by the young Hungarian talent Zävodi. There'll be no need to venture far for the afterparty: the video disco team of Pressplay will provide you with plenty of songs to dance away any surplus energy you have after the eventful opening weekend.
For more information about the upcoming season in Budapest Park, click HERE.