Only a few minutes from the busy grand boulevard, there's a café with an atmosphere composed of love and calmness. Nem adom fel coffee house and restaurant employs people with disabilities, who deserve recognition not just for their kindness and perseverance. The café is a true island of tranquillity that everyone should go see for themselves. We sat down with zsuzsa gyulai, the communication representative of nem adom fel café.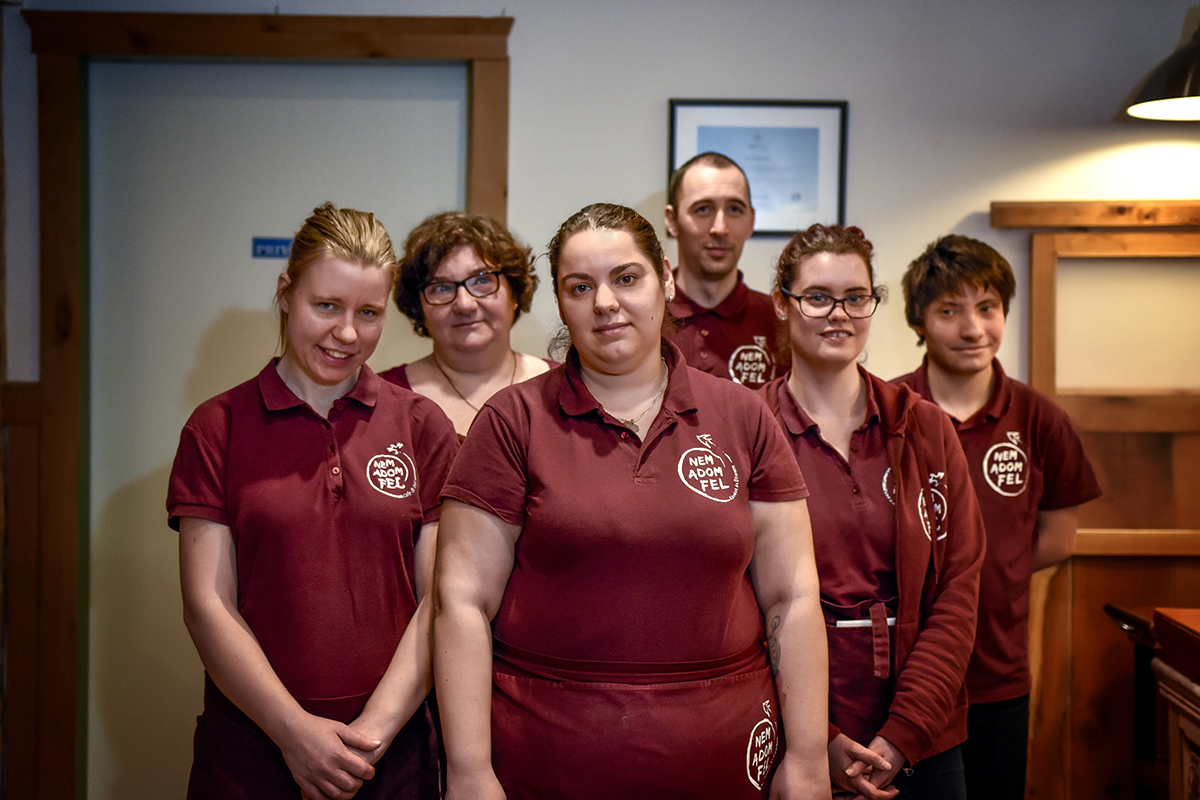 You just celebrated your third anniversary. Could you share your story with us? How did this café come about?
Around two decades ago the Nem Adom Fel ensemble was formed, showing theatre plays performed by people with disabilities. After that, about 10 years ago, the Nem Adom Fel Foundation was created, whose headquarters is situated right behind where the café was opened. They had an idea that there should be a community space where people could have a chat over a cup of coffee or tea. That's how Nem Adom Fel Coffee House was born. Since it's illegal for a foundation to operate a café, they set up the Nem Adom Fel Social Co-Operative, which is running this place.
What was the biggest challenge the café had to face in its early days?
Each of the café's staff has some kind of disability, and most of them had zero experience in the catering business, so there was a learning curve at the beginning. We have built things up gradually, constantly setting up new goals for ourselves. We installed a kitchen, and now we offer catering services. We organize events all the time, the film club of Pázmány Péter University is held regularly at the café, but we hosted readings as well as record release concerts. We also have an open comic book library that we set up a couple of months ago.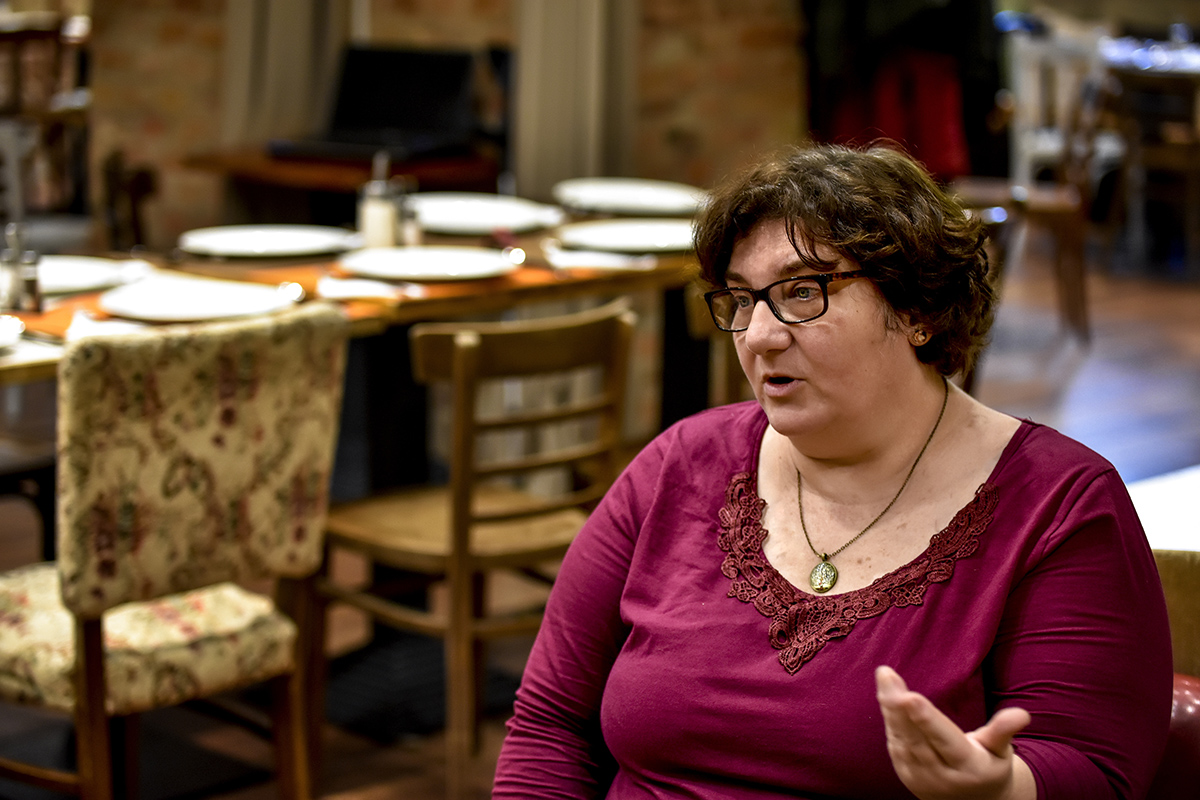 What conditions do the cafe's employees have to meet? Is there a criteria for exclusion?
We put up our job ads on Facebook. If they seem fit for the job based on their CV, we invite them for a personal interview. Next, we give them one or two trial days, which helps both the person and us decide if they're capable of the work. There is no criteria for exclusion, the expectations are always adapted to the given job. Recently we were looking for an assistant to the business manager. We received an application from a severely visually impaired person, and unfortunately we had to turn him away, because most of the job involved working on the computer with complex Excel sheets, a task he would've been unable to carry out. Despite of that, we kept
his CV, and we will definitely contact him again if we have an open position that might interest him.
Are all of the workers here disabled?
Yes, except for the business manager, the shift manager and the event manager. We have 31 people working at the café, some of them have congenital disabilities, like autism or Down syndrome, while others became disabled due to some illness. Besides the labour and wage administration, which is supported by the Nem Adom Fel foundation with the help of Nem Adom Fel Social Co-Operative, everything is run by us.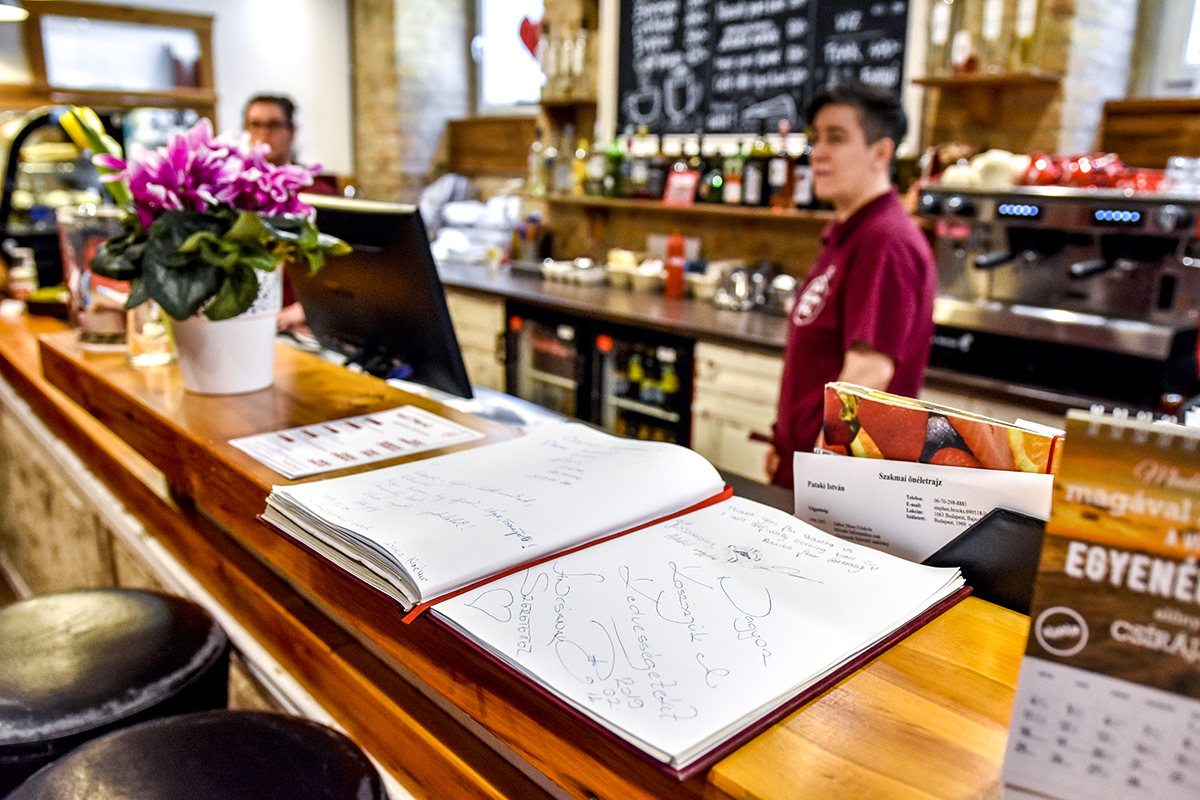 How are the working schedules?
The shift and business managers work full time, while everyone else works part time, in four or six hour shifts, depending on the workload capacity of the individual. Our employees work as kitchen helpers, bartenders and waiters. We're really proud that we had waiters who – thanks to their experiences gained at our café – went on to secure themselves a job in the open labour market.
What message or experience do you want your customers to leave the café with?
We would like to provide our guests with an inclusive, accepting, non-prejudicial atmosphere. We want the Nem Adom Fel Coffee House to act as a bridge between able-bodied and disabled people, so that the former would realize that individuals living with various disabilities are just as valuable members of the society, and can be just as productive as healthy people.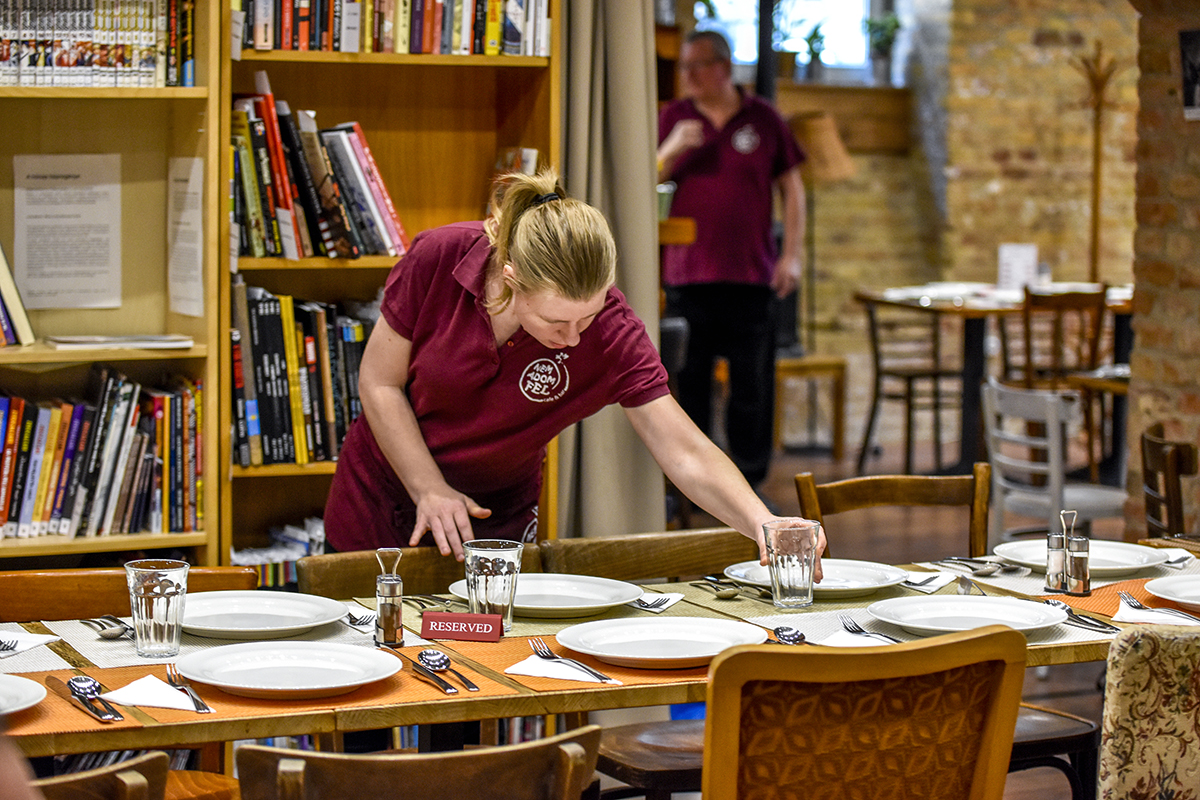 What are your plans for the future?
Economic planning requires constant attention, as our aim is to operate the café as cost-effectively as possible. According to our original business plan, we would've needed 5 years to turn a profit, but in the end we managed to do that by last summer, so just 2.5 years in, which we're really happy about. It would be great if more people from local institutions, such as universities and schools would start visiting our café, either to have lunch, or to organize events.
Photos: Krisztina Németh