The Theatre of Nations in Paris was opened on 27 March 1957. Since 1961 World Theatre Day has been celebrated internationally on 27 March with the aims of raising attention to the importance of culture, honouring the theatre personnel, the actors and actresses, and thanking the support of the audience. To do our share, below we'll show you some of our favourite theatre plays (performed in Hungarian with English subtitles) in Budapest.
Margaret Island Open-Air Stage: Turandot
Next performance: 7 June
This year Margaret Island Open-Air Stage opens on 1 June with the symphonic concert of popular Hungarian band Margaret Island. A week later Puccini's last – and probably the most astonishing – opera, Turandot is brought to life by Szilvia Rálik in the title role, Romanian soprano Cristina Pasaroiu, and Argentine legend José Cura. The opera was completed by Puccini's friend, Franco Alfano, and premiered in Milan's La Scala in 1926.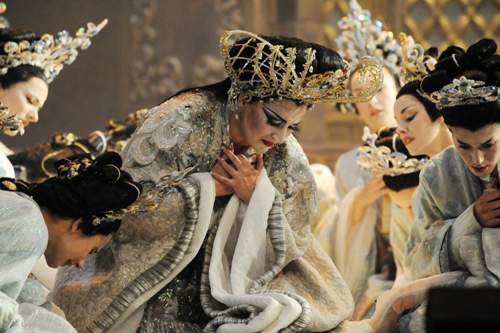 New Theatre: The Witch of Funtinel
Next performance: 22 March
Known as one of the most popular Hungarian books of all time, The Witch of Funitel, a three-volume novel, was written by Albert Wass during his emigration in the United States in 1959. The fairy tale-like story centres around the life of Nuca, a young and beautiful girl who can see both past and future. In Hungarian director Imre Kerényi's spectacular stage adaptation, Gerda Pikali plays the main role.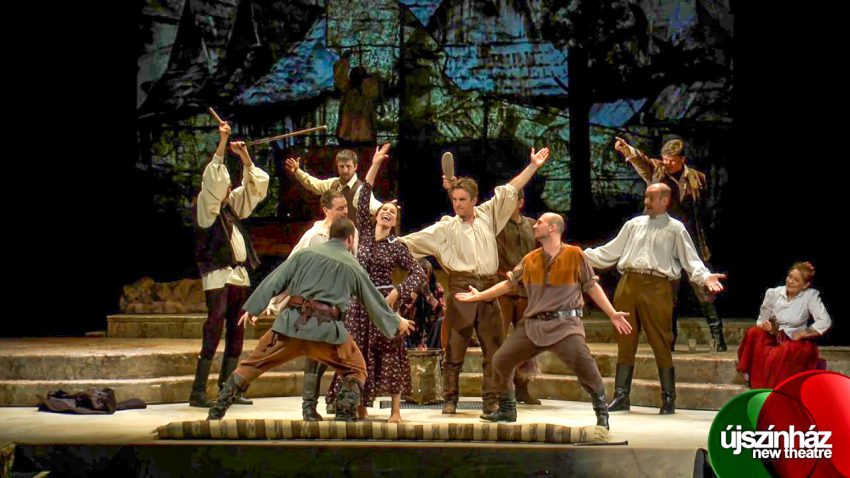 National Theatre of Hungary: A Midsummer's Night Dream
Next performance: 27 March
Directed by the Georgian director David Doiashvili, the National Theatre's A Midsummer's Night Dream has been a runaway success ever since its 2014 premiere. Revolving around the unusual relationship between dream and reality, Shakespeare's popular drama is often performed as a cheerful comedy; however, Doiashvili believes that there's much more under the surface, and aims to capture the deeper significance of the drama in this theatre play.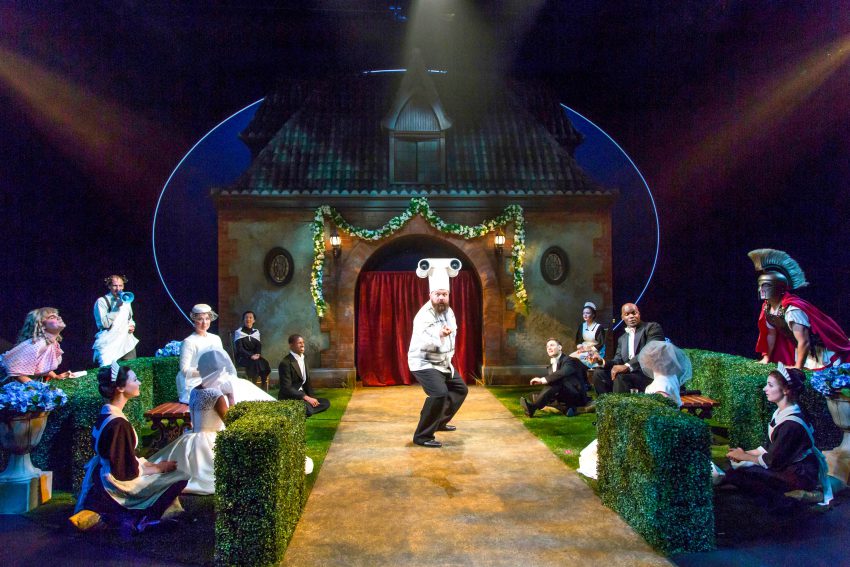 Katona József Theatre: Nora – Christmas with the Helmers
Next performance: 23 April
Nora – Christmas with the Helmers is based on Norwegian writer Henrik Ibsen's scandalous play, A Doll's House. Written in 1879, the play tells the story of Nora Helmer who decides to leave her family, which makes it one of the first instances a writer publicly stood up for women's rights. Today A Doll's House sheds light on the ups and downs of married life, and personal independence. Hungarian director Kriszta Székely's brilliant adaptation starring Eszter Ónodi and Ernő Fekete is a definite must-see.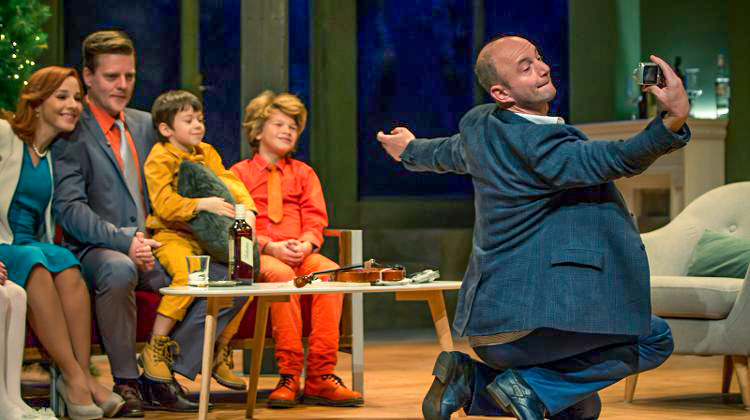 Szkéné Theatre: The Broken Jug
Next performance: 12 April
Written by German playwright Heinrich von Kleist between 1801 and 1806, Szkéné Színház's guest performance in April, The Broken Jug of Zenthe Ferenc Theatre in Salgótarján, is directed by young talent Jakab Tarnóczi. Johann Wolfgang von Goethe first staged the play in 1808, but it was such a failure that von Kleist wanted to challenge the director to a duel. Decades later, von Kleist is considered a popular playwright all over the world, worshipped for his critical approach and unique sense of humour.
The performance is played in Hungarian without English subtitles.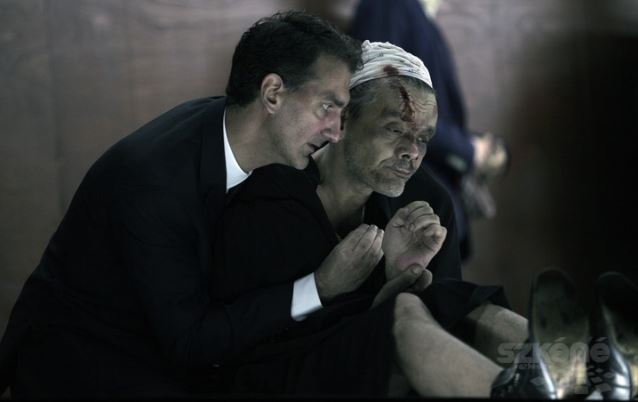 Radnóti Miklós Theatre: Incendies
Next performance: 27 April
Lebanese-born Canadian playwright and director Wajdi Mouawad wrote Incendies in 2003, inspired by the war in Lebanon, historical traumas and their effect on families. In 2010 the film adaptation was released directed by Canadian director Denis Villeneuve and nominated for an Oscar in the Best Foreign Picture category. Acknowledged Hungarian director Róbert Alföldi staged the play in Radnóti Theatre in 2017, which was later considered one of the most important theatre plays in that year.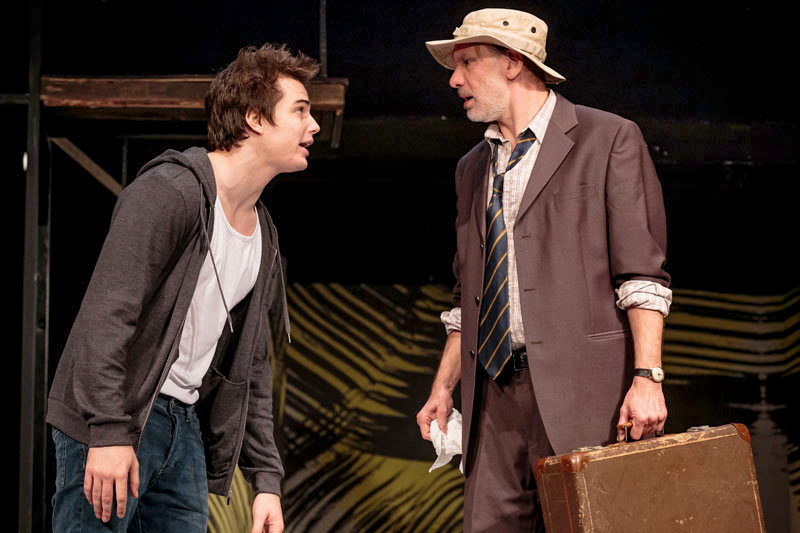 Örkény István Theatre: The Bell Jar
Next performance: 4 April
Among other performances, including Hamlet and Diggerdriver, Sylvia Plath's The Bell Jar will be played with English subtitles in Örkény István Theatre in April. Plath's novel, inspired by her own life, exposes with brutal honesty the stages of becoming a woman. The 20-year-old Esther, starring Emőke Zsigmond, has to deal with merciless self-examination, anxiety, and insecurity during her New York adventure.