Have you ever seen a group of cyclists carrying aids on the streets of Budapest? They are tireless volunteers who belong to Budapest Bike Maffia, a civil organization that aims to help people in need. Behind their projects, there's charity founder Zoltán Havasi who we asked to reveal how they work every day to make the world a better place.
How was Budapest Bike Maffia brought to life?
In the winter of 2011 we decided with one of my friends that we will do something useful on Christmas Eve. Two weeks before the event, I created the BBM Facebook page and asked my friends to make a donation to those in need. Then we rode our bikes to distribute the donated food and blankets among people who lived on the streets. It took us three days to do so as there were so many donations. We just wanted to give presents to homeless people at Christmas.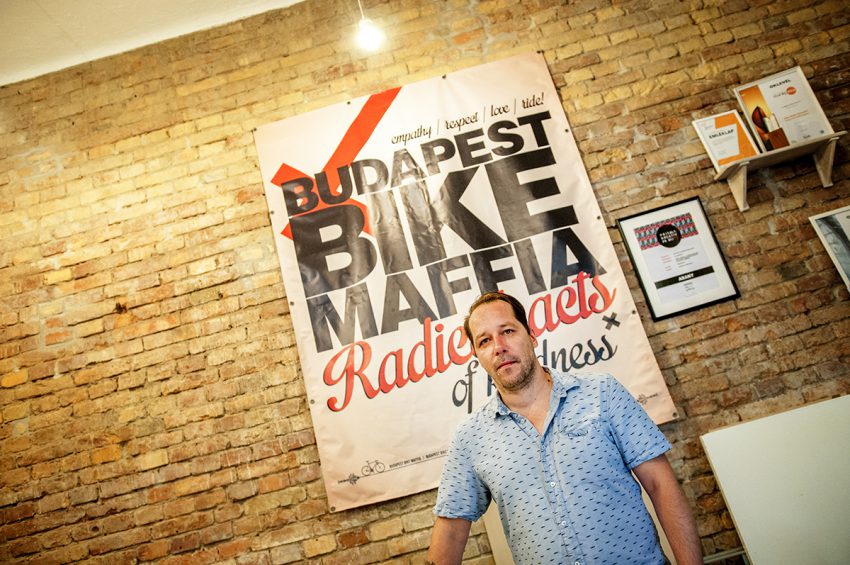 What are the main principles of BBM?
On one hand, we find it important to develop students' social sensitivity. To do so, we launched the '+1 Sandwich' program: we ask students to bring one more sandwich to school one day of the week. We also hold lectures in these schools, mainly on prejudice and homelessness. More than 40 schools have joined the program so far, and their students have donated 200 thousand meals.
Most members of our society have no idea what being homeless actually means, while homeless people are not aware of their possibilities – they all lack information. We try to change that. We go to the vagrants to give them food, clothes, and booklets that reveal important information on where homeless shelters are for example.
Another principle of BBM is to make donating 'cool' so that we could include the younger generations, too.
What is the most memorable moment that happened to you since 2011?
Not long after Budapest Bike Maffia was founded, I met a tall man at Blaha Lujza tér. He had lived on the streets for days, and when we went down to the underpass with our bikes bringing them food, he started to cry. He was sobbing for minutes. I think he got emotional because we gave him hope. I haven't seen him ever since, but I hope he managed to stand back on his feet.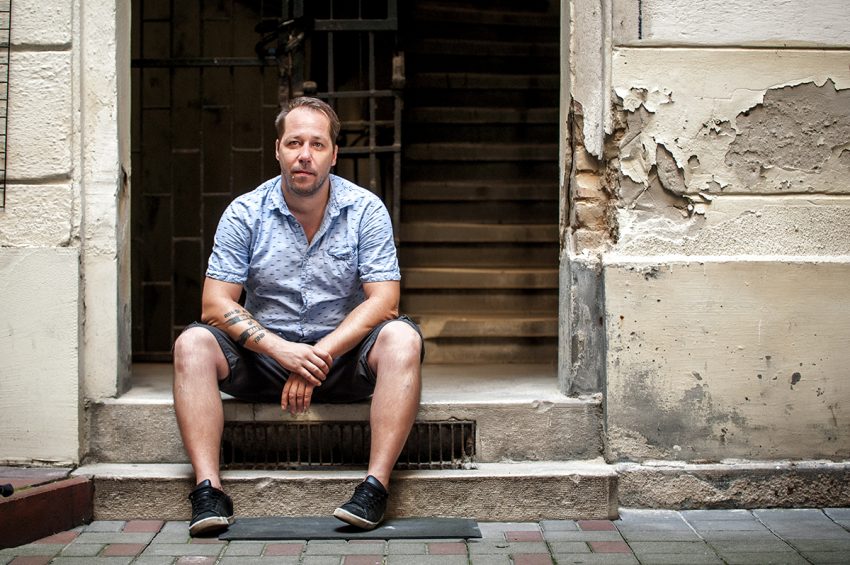 What is the most positive feedback you have ever been given?
There's a homeless man who has lived in my flat for two years. When I first met him, he was mentally devastated. By now, he evened out all his debts, he's doing great at his job, he's appreciated, and very soon he'll be able to save some money.
What has been your favourite project so far?
I love all of them but my favourites are always the newest ones. Currently, I'm working on the 'Magunkon kívül' project, with which we aim to involve restaurateurs and entrepreneurs in charity work. This September we are opening a café with special prized products: the customers would pay the whole price of a product, a given percent of which would go to a donation fund. Restaurants might join this program, and they could also decide which cause they want to support with the fund.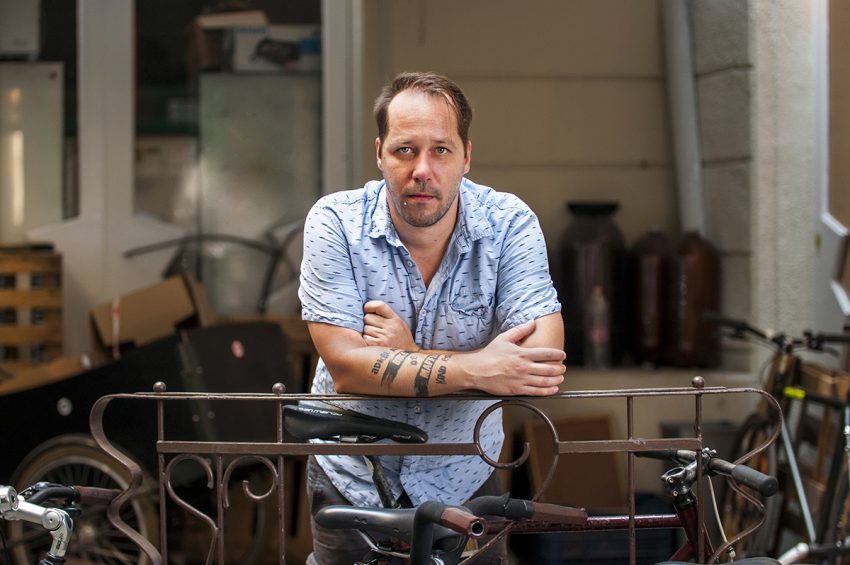 What are your plans for the rest of 2018?
For the third time, we organize 'My Budapest Photo Project'. We distributed almost 100 cameras to down-and-outs who created about 2000 photos. We'll exhibit the 50 best ones at Madách tér this month, and the audience can vote for the picture they like the most. We'll make a calendar using the 13 winning pictures, sell them, and give the money to those who took the winning photos.
We're about to open our café at Astoria that will give place to the 'Magunkon kívül' project. The '+1 Sandwich' program starts again this October, and we're also preparing for winter.
If you could change one thing in Budapest, what would it be?
The mentality of the people and their attitude towards homeless people. I would erase haughtiness, hostility and hatred.