Károly Nyári the most famous singer-pianist of Hungary is going to release a new album this September entitled "Egy nyáron át".  The new material of the upcoming album is going to be introduced at his album release concert held on September 15th, at the Erkel Theatre.
It has been a long-awaited dream of the artist to release the most significant and beloved Hungarian and world famous hits in a very special, sophisticated symphonic arrangement.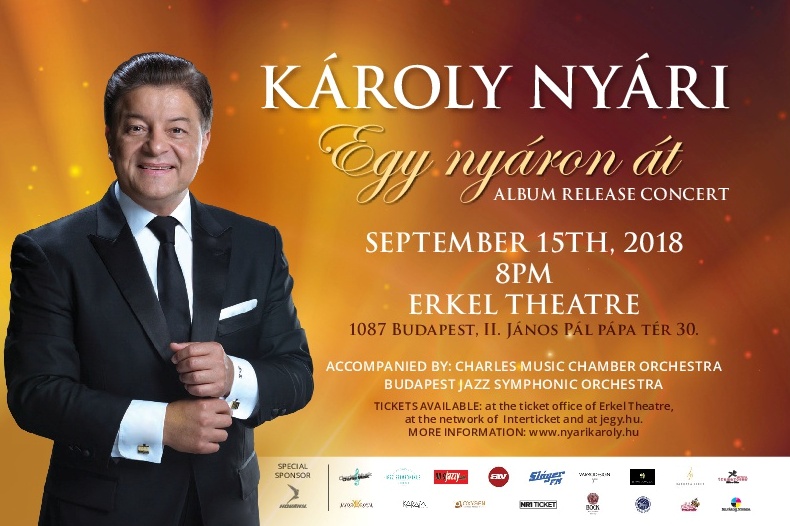 The artist is going to perform evergreen melodies such as a My Foolish Heart, You Go To My Head, Addig szeretnék élni csak, accompanied by Budapest Jazz Symphonic Orchestra founded by him.
Károly Nyári with his virtuoso piano playing and unique voice enchants the audience preferring quality music.
Truly heart-warming duets will be heard with surprise guests of the concert.
The most exclusive album release concert of the year with its unique sound and monumental scenery offers an unforgettable concert experience.
Informations:
Time and place: September 15th, 2018, Erkel Theatre
Accompanied by: Budapest Jazz Symphonic Orchestra
Conducted by: László Kovács
Tickets available here.