As the new foodie fad, home restaurants started to first appear in communist Cuba in the 1990s, and later became a gastrotrend in Europe as well. The Hungarian capital also boasts a few, including Chef Kamila's vegan home restaurant in district XI of Budapest which we've recently visited to taste the plant-based delicacies offered.
Kamila's vegan workshop is located in an average-looking block of flats, behind a dull wooden door, the interior of the home restaurant, however, is one to remember. With the pastel colours dominating the place, the huge windows illuminating the whole space, and the lush greenery hanging from the ceiling, it is the nest of tranquillity.
Once I entered, in the middle of the room there was a long dining table packed with fresh lemonade, a variety of gourmet vegan cheeses, olives, fresh vegetables and toasted bread slices, which was the first of our 5-course dinner. As Kamila told us, vegan cheese is made of cashew nuts which is usually topped with jalapeño pepper, dill fronds or paprika in her kitchen. She even made us a vegan cheese dip and served nachos to try it with. I have to admit:
vegan cheese doesn't taste exactly the same as other cheeses made of animals' milk, but it is a toothsome alternative.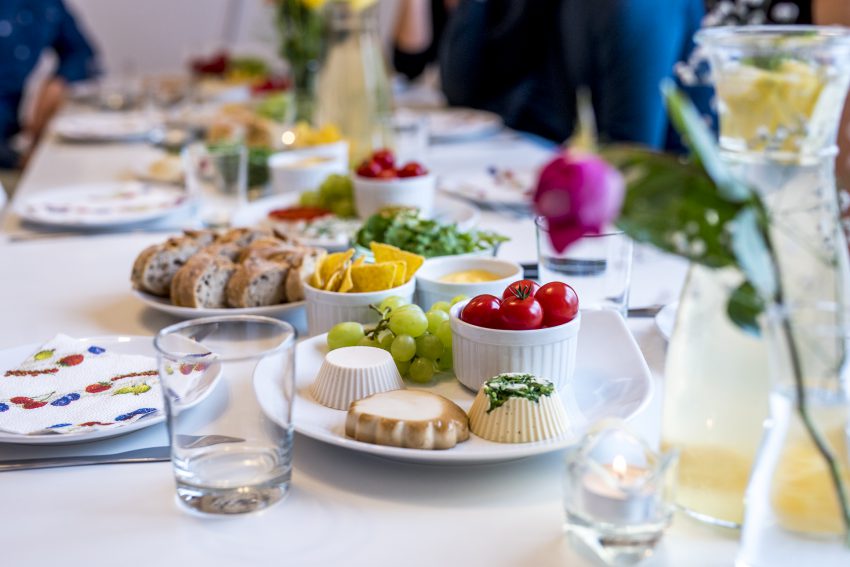 As the second course, carrot cream soup came with toasted almonds: it was perfectly smooth and just as lightsome as summer evenings. The sunset coloured soup was followed by Polish dumplings called pierogi that was filled with an onion-flavoured ricotta-like cream, but the real surprise was that it was sprinkled with smoked tofu pieces that tasted exactly like bacon bits. It was an authentic Eastern European dish, no wonder I devoured it in a second.
When the main course arrived, I was already full but couldn't resist the temptation the Mexican enchilada with pilaf and green salad on the side set ahead of me. The vegan tortilla was loaded with beans and other vegetables, and coated with tomato sauce and vegan yogurt, creating a idyllic harmony in and out.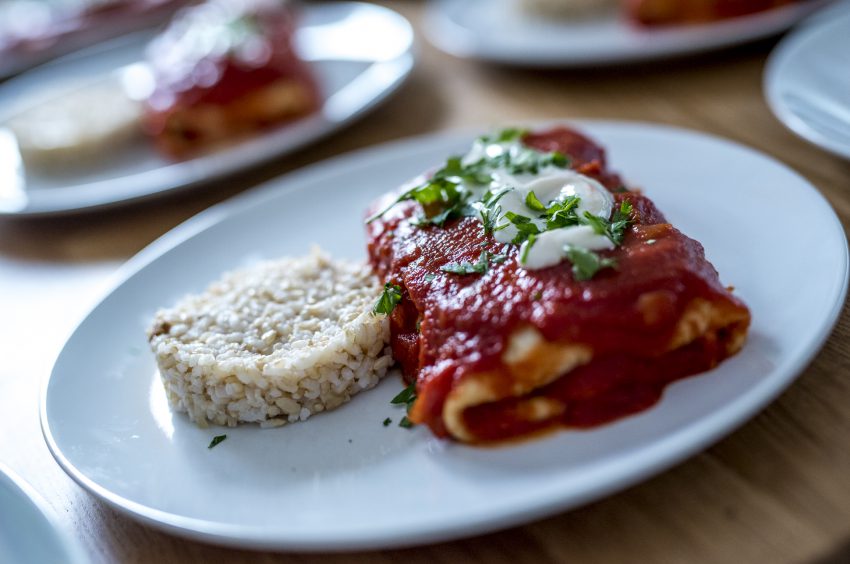 As the perfect closing to this palatable summer dinner, banana brownies made of spelt and covered with vanilla ice cream were served. It was neither too heavy nor too sugary, rather a refreshing goodbye.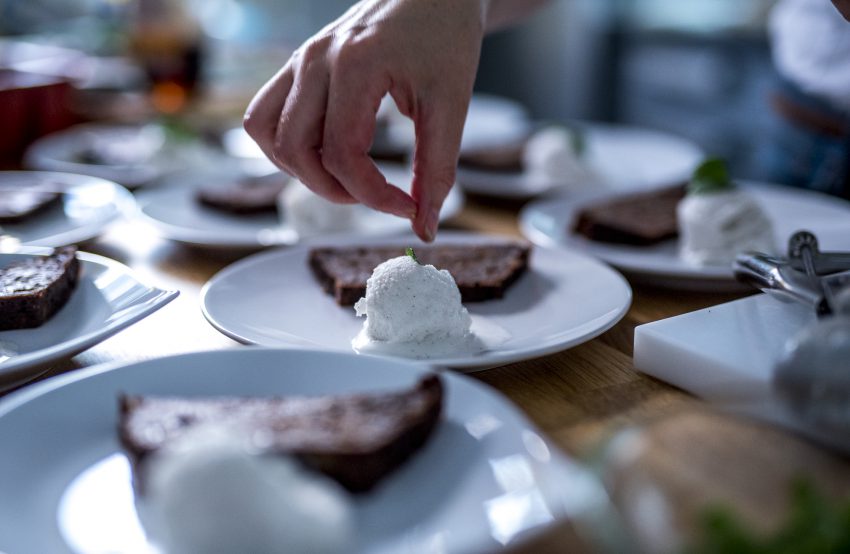 Being a meat eater who didn't know much about the vegan lifestyle, I was astonished to experience first-hand that a wide range of flavours can be created with vegan dishes if you are as enthusiastic and determined as Chef Kamila.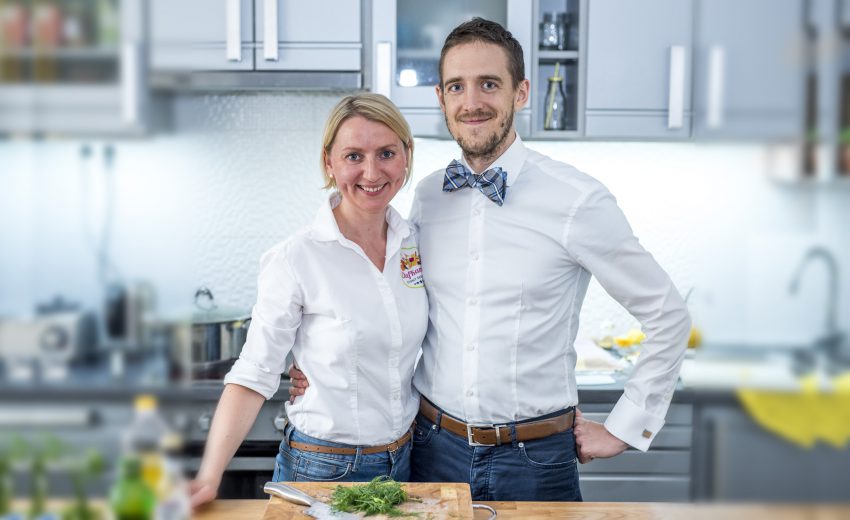 Visit Kamila's website for more information on her cooking workshops and dinner parties.
Photo credit: Chef Kamila