The multi-award winning Canadian singer-songwriter and musician, who recently released her first recording of original songs since 2006, has announced the Central Europe leg of her Lost Souls Tour. The tour will include 24 concerts in eight countries between March 9th and April 7th 2019.
The tour will include performances in the U.K., the Netherlands, Germany, Switzerland, Poland, Hungary, Belgium and France. McKennitt will also perform at the prestigious Royal Albert Hall in London.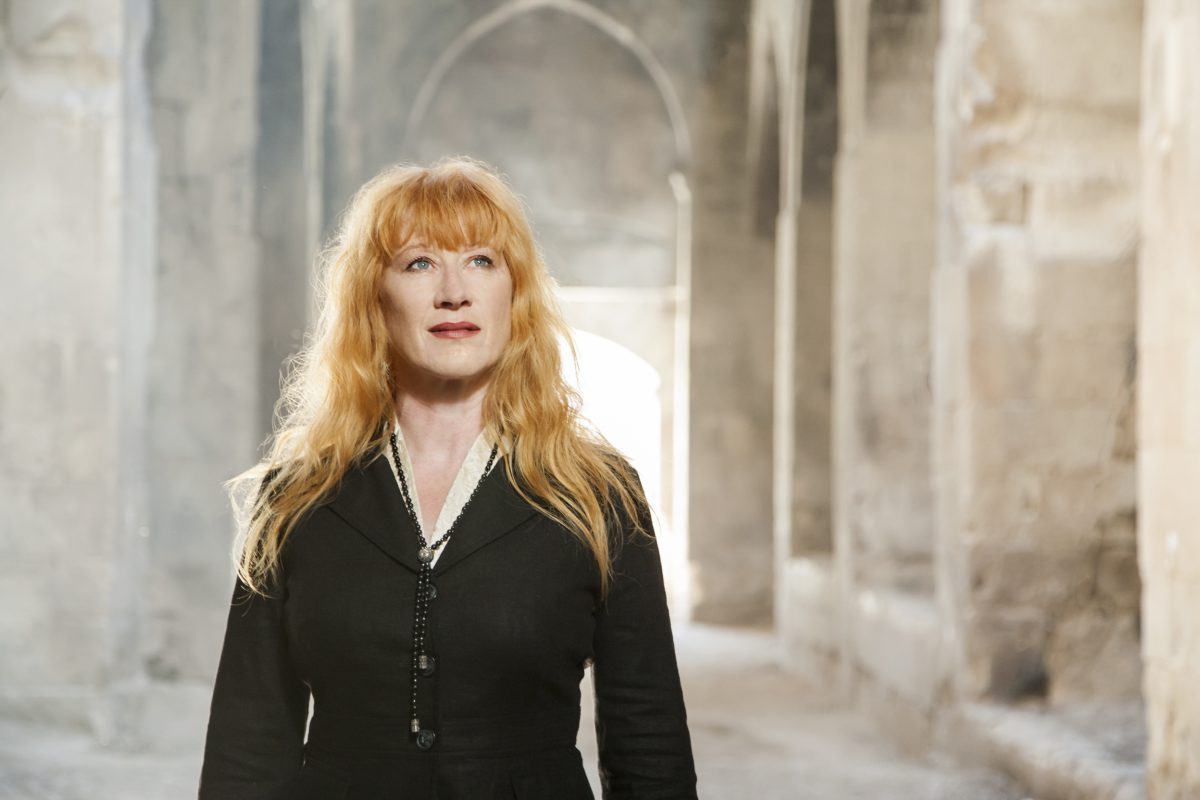 She will be accompanied by fellow musicians Brian Hughes on guitars, oud and Celtic bouzouki, Caroline Lavelle on cello, Hugh Marsh on violin, Dudley Philips on double bass and more.
The concerts will draw on McKennitt's expansive catalogue of recordings, as well as her new album. McKennitt composed several of the songs on Lost Souls some time ago. Others have been progressively taking shape in the midst of more recent projects and journeys. A few draw on the poetry of John Keats and W.B. Yeats, while another evokes a distinct Middle Eastern flavour. In Lost Souls the songs all come together to create an artistically diverse and timely collection.
Produced by the award-winning artist herself, Lost Souls is an eclectic tapestry of songs drawn from a wide range of influences, including Celtic and Middle Eastern, with which she has long been identified. The album was released to critical acclaim on May 11, 2018.
The tour schedule is as follows:
March 9                 Edinburgh             Usher Hall
March 10              Birmingham          Birmingham Town Hall
March 11              Manchester            Bridgewater Hall
March 13              London                 Royal Albert Hall
March 14              Amsterdam           Concertgebouw
March 16              Utrecht                  Tivoli Vredenburg
March 17              Bremen                  Metropol Theatre
March 18              Frankfurt              Alte Oper
March 20              Mannheim             Rosengarten
March 21              Zurich                    Samsung Hall
March 22              Erfurt                    Messehalle
March 24              Hamburg               Mehr! Theatre
March 25              Dusseldorf             Mitsubishi Electric Hall
March 26              Leipzig                    Leipzig Arena
March 27              Krakow                  ICE Congress Centre
March 28              Zabrze                    House of Music and Dance
March 29              Budapest               Budapest Arena
March 31              Vienna                   Stadthalle
April 1                   Berlin                     Tempodrom
April 2                   Stuttgart Beethovensaal
April 3                   Hannover              Kuppelsaal
April 4                   Brussels                  Palais Des Beaux Arts
April 6                   Paris                       Salle Pleyel
April 7                   Paris                       Salle Pleyel