May 18 is celebrated in over 100 countries as International Museum Day. It is an occasion to raise awareness for the importance of museums in the development of society. Let us take you on a cultural stroll around the streets of Budapest and show you some of our favourite museums!
Budapest History Museum
With its beautiful buildings and long history, Buda Castle is already much like an open-air museum. The only thing missing from all that history surrounding you is an explanation card. Well, you only have to walk to the southern tip of the Castle Hill to find an explanation-galore, in the form of Budapest History Museum. Situated inside the grand building of the Royal Palace, the museum houses a vast labyrinth of exhibitions, all focusing on the eventful 2,000-year long history of present-day Budapest, with plenty of museum labels in English to help you understand. Wander around the great gothic cellars of the majestic palace, say a prayer in the chapel built by Empress Maria Theresia in the 18th century, marvel at the detailed maps, pictures and miniatures, and learn about life in the area during the Roman era, the Middle Ages, Turkish occupation, Habsburg rule, and communist times.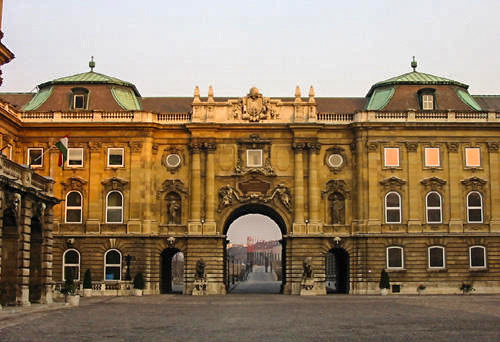 Aquincum Museum
Located a 10-minute suburban railway (HÉV) ride from Batthyány tér, Aquincum Museum is a sprawling exhibition space that lets you travel back in time to the 3rd century AD, when the western half of Hungary was ruled by the Romans as Pannonia. Take a sneak peek into what life was like for the area's Roman populace who unknowingly laid the foundations for future Budapest. Attractions include a ruin garden completed with ancient streets, baths and houses, a large mosaic, a well-preserved water organ, monumental statues, jewelleries and more.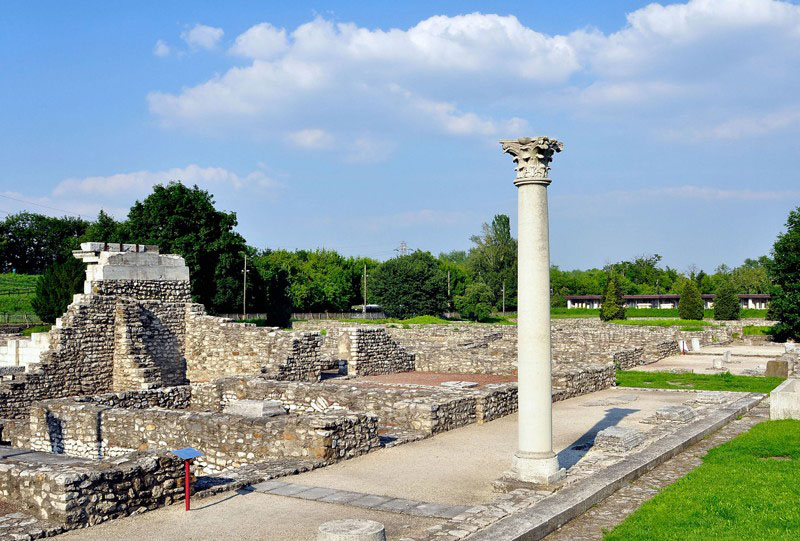 Hungarian National Museum
Designed by architect Mihály Pollack in the style of a Greek temple, the construction of the National Museum took 10 years, until it was finally opened in 1847, at a time when its surrounding area was still one large grassland. The exhibitions of the museum focus on Hungarian culture and history, with displayed items ranging from Copper age findings through Medieval broadswords, textiles and jewellery to the furnishings of a Freemason Lodge.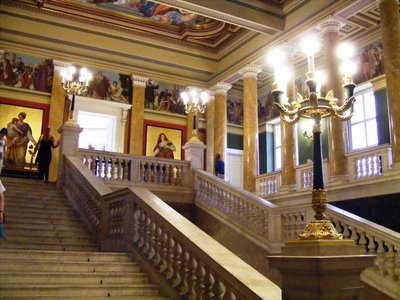 Ludwig Museum
Situated inside the award-winning building of Müpa Budapest, Ludwig Museum hosts various exhibitions of modern art throughout the whole year, paying particular attention to Eastern and Central European art, with a special emphasis on Hungarian art of the last 50 years. The museum's remarkable contemporary collection – which also includes important pieces from American pop art – is based on the generous art donations of Peter and Irene Ludwig.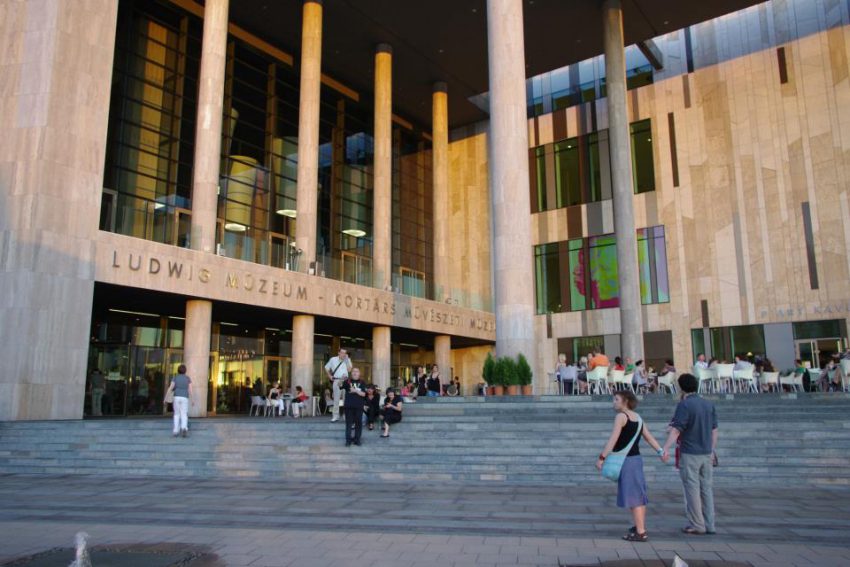 House of Terror
Andrássy út's House of Terror is housed inside the same building where once the communist secret police operated, after taking it over from Ferenc Szálasi's Arrow Cross Party. Its permanent exhibition commemorates the victims of Hungary's fascist and communist regimes: you can watch a video about the rigged election that brought the Communist Party to rule sitting in a small voting booth, sit on a courtroom bench, with its walls plastered with secret police records, or visit the basement prison. Not for the faint-hearted!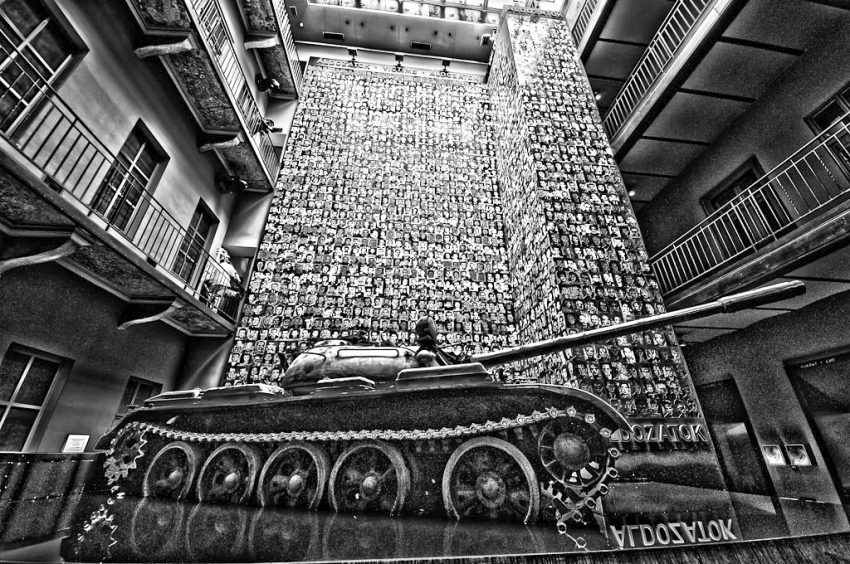 Pinball Museum
Who would've guessed that one of Budapest's most under-the-radar tourist attractions would be a museum? The Pinball Museum, situated inside a cellar on Radnóti Miklós utca in Pest, is less like a museum and more like a retro arcade: with over 100 playable pinball machines (some of them dating from the 19th century!), acquired from countries such as France, the United States and Portugal, and more than 30 arcade games, it is an awesome, interactive exhibition of fun.