Are you dreaming of being the life of the party and you would love to impress your friends or family members with your culinary skills? Show them off as a host, with the following, incredibly easy and creative tips your dinner party will be memorable. Ready, steady, cook!
Fancy Slumber Party
Who said that grown-ups can't enjoy a girls' night in? Put on those satin pyjamas and get the slumber party started! Pick a bottle of white or red wine and the cheese of your choice, and pair them with a delicious snack made of crostini, brie, peach and prosciutto and just a small spring of fresh mint. Marinated olives are also easy but great as a light meal.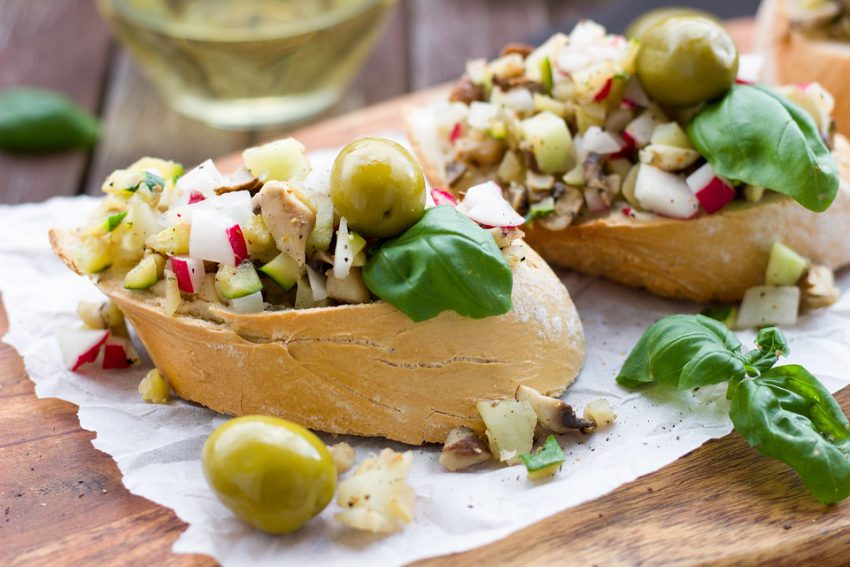 Heat olive oil in a pan, add 2 cloves of garlic and fry until it turns golden. Add bay leaf (one piece), rosemary, lemon zest and red pepper flakes and after 1 minute of cooking, remove it from the heat. Whisk in red wine vinegar (2 tablespoons) and pour over the olives (two cups). It's delicious! Sweeten up the night by serving an alternative for bruschetta: crunchy toasted bread with honey, goat cheese and fresh fruit (for example strawberry, peach and kiwi).
Movie Night
When your friends come round to watch a movie together, surprise them with a homemade chip dip. Mix red onions with sour cream and add an array of piquant seasonings (Dijon mustard, soy sauce, etc.) and voilà, it is ready. If you have more time, you can go for a less easy dip recipe, such as the crowd-pleaser spinach- artichoke dip. You can use fresh or frozen vegetables. Put them in a bowl, add whipped cream cheese (½ cup), sour cream (¾ cup), grated Cheddar cheese (1 cup), salt and black pepper to taste, and scrape the mixture into a dish in which you are going to bake it. Put it in the oven for about 15 minutes (or until it gets lightly golden) and serve it hot, with bread or chips. Make hot dogs! Steam a poppy seed (or any kind of) bun and add a sausage, mustard, tomato, chopped onion, sweet pickle relish, and season it with salt and pepper.  Oh, and don't forget dill pickle spear, it is so yummy!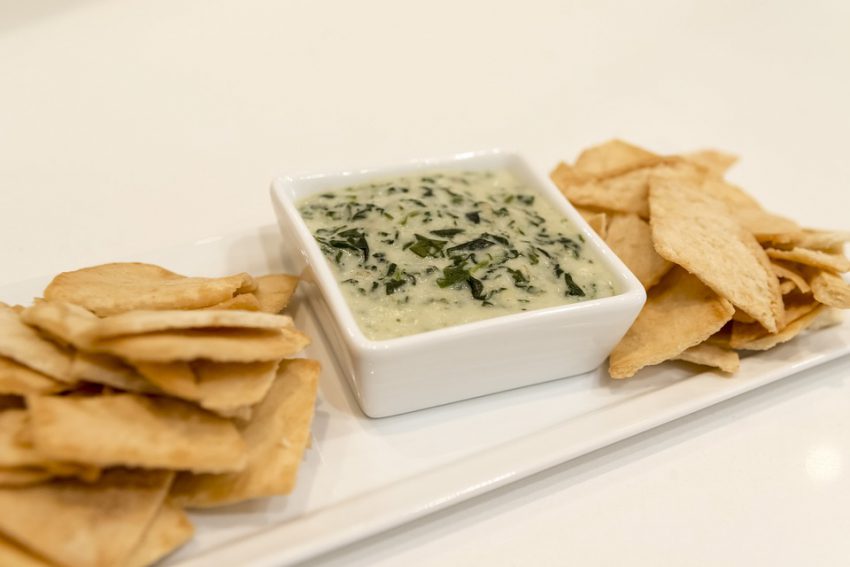 Vegan Garden Party
A good menu doesn't necessarily include meat, so what about pulling off a great vegan garden party? Your non-vegan guests won't believe their taste buds when they bite into the colourful and tasty dishes. Experiment with roasted cauliflower (and caraway seeds), because it is simple and delicious. Chop the cauliflower into large pieces and cook it in extra virgin olive oil, the rind of one lemon and the caraway seeds. Then spread it all in a baking dish and roast in a pre-heated oven (200 °C) until the edges of the cauliflower are browned. It is supposed to take around 40 minutes. You will also need to finely cut parsley (1 cup) and roughly chop dried cranberries (2 tablespoons) which you toss through the baked cauliflower when it is ready. Finally, add sea salt.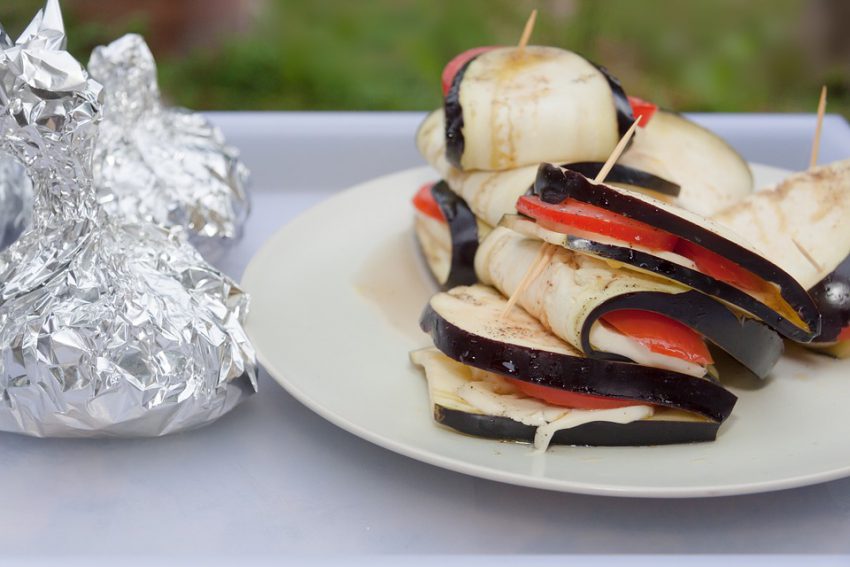 Are you in need of another simple vegan recipe? Make Swedish Hasselback potatoes with creamy spinach and ramps sauce! First, preheat the oven (200 °C). Cut across – but not all the way through – 6 large russet potatoes in their skins. Heat olive oil in a pan, add 3 crushed and peeled garlic cloves and braise for a few minutes. Place the potatoes on a baking sheet, and put butter or fat on them with a spoon, then season them with salt and black pepper. Put it in the oven for 1 hour. Check the potatoes, and when they get soft, remove them from the oven. You should use a large pan for the sauce. Without oil, add 3 handfuls of raw spinach leaves and braise until they get soft. Remove it from the heat and add ramps with garlic, sour cream, salt and pepper, and mix until it gets creamy. When you pour it over the potatoes, they are ready to be served. It is going to be finger-lickin' good.