April 6 marks an interesting unofficial holiday in the United States: New Beer's Eve. It sounds so much fun, we wish it was our idea! Budapest offers countless exceptional options for beer lovers, so let's celebrate! Here's a guide to Hungarian beer and how you can make the day "beery" special.
Facts & Brands
Hungary isn't known for its beer – or as we call it, sör – culture as much as for local wine or pálinka manufacturing, but actually, this alcoholic drink has been brewed here for over a thousand years. Craft beer is more popular than ever nowadays, and there are several large-scale corporate breweries with a wide-range of domestic brands as well. Dreher is one of the best examples for the latter. It is a well-known premium beer brand with a brewery that was founded in 1854 in Kőbánya, Budapest. Dreher is majorly known of distinctively bitter, pilsner-style lagers (Kőbányai Világos, Arany Ászok) and a stronger "double bock" called Dreher Bak.
Based on popularity, Soproni (a member of the Heineken group since 2007) is also in the TOP 3 Hungarian breweries. The brewery was founded in 1895 and it is famous for its brown beer Soproni Fekete Démon and a range of alcohol-free fruity beers (Radler). The oldest brewing company (founded in 1848) in the country is located in Pécs, and it is among the biggest ones in Hungary. Under the brand name Pécsi Sör they offer premium lagers and pils in bottles, cans and barrels.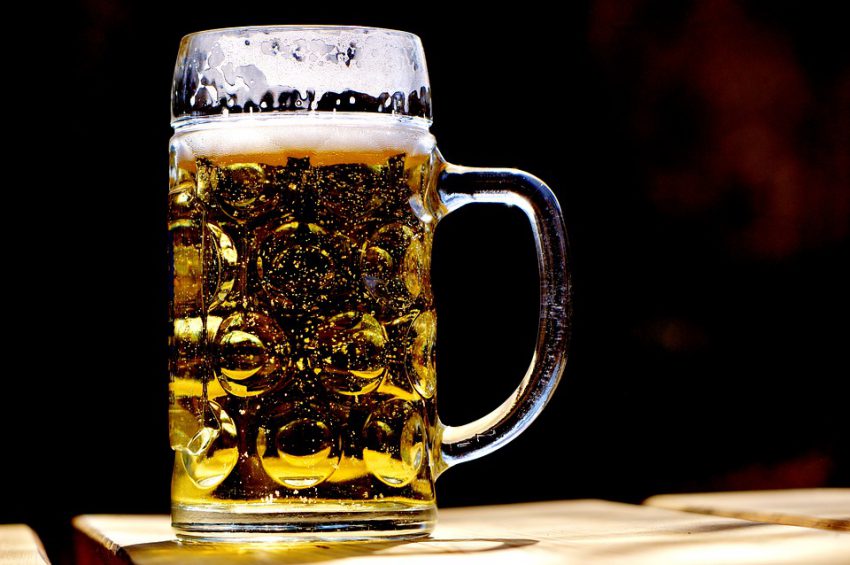 Experimenting with Hungarian craft beer is a must if you are a true beer enthusiast. Hungarian craft beer has a characteristic, superior taste which makes it so admirable. Are you looking for a brand with a variety of beer specialties to choose from? Put Szent András craft beer on your bucket list, as they offer American-style IPA, lager-ale hybrid, earl grey porter, wheat beer, traditional bock, and a list of other specialties with fruity vibes. The Mad Scientist, MONYO Brewing Co., Brew Your Mind and their awesome IPAs should be also on your craft beer radar. Some of them are available in bigger supermarkets, but you can find them (and many other craft beer brands) in beer pubs dedicated to artisan ales, such as Neked csak Dezső, Skanzenclub, Léhűtő and Élesztő.
Tradition & Pampering
For a historical reason, Hungarians aren't crazy about clinking beer glasses. In 1849, after defeating the revolution and independence war, Austrians celebrated the execution of 13 Hungarian patriots by clinking their beer glasses. After that, it is believed that Hungarians promised to avoid this drinking tradition for 150 years.
But, back to New Beer's Eve, what better way to celebrate than by a beer-soaked thermal spa experience? Széchenyi Gyógyfürdő is awaiting beer fanatics with wooden beer tubs (filled with the beneficial mixture of malt, hops, and yeast rich in vitamins and oils), tub-side beer taps and a bit of bubbling in an otherwise classical spa. Fun, healthy and unforgettable!