Something as important and valuable as the art form, "theatre" makes the world a better place, literally.  Other than being a tool for charging our spiritual batteries, it actually contributes to economic growth, and that deserves to be celebrated.
History
Since 1962, 27 March marks World Theatre Day, when special performances, premiers and unique programs (theatre tours, for instance) are organized all over the planet. It is celebrated by International Theatre Institute (ITI) Centres – of which there are more than 90 around the world – and the international theatre community, including ITI Cooperating Members, theatre professionals and organizations and last but not least, theatre-lovers. The establishment of World Theatre Day was first initiated at the ITI's Vienna Congress in 1961, and the day of choice commemorates the season opening of the Theatre of Nations (Paris) that took place on 27 March, 1957.
The Message
On 27 March, a special message is presented to the audience before each theatre performance.
It is written by one well-known "message author" (outstanding in heart and spirit), who is selected from the theatre world prior to the event. (Last year French theatre and cinema actress, Isabelle Huppert was appointed, and her message was translated into more than 50 languages and read for thousands of spectators worldwide.)



This year's celebration is going to be special! As 2018 marks the 70th anniversary of ITI, not one, but 5 message authors will get the chance to express their reflections on the importance of theatre and culture, representing all 5 UNESCO regions: Africa, Arab countries, Asia Pacific, America and Europe.
As the revolutionary English playwright and actor, William Shakespeare wrote in As You Like It: "All the world's a stage." This is one of the points Isabelle Huppert made during her speech last year, adding that the stage is a naked space without an actor, and there is no theatre without the public. Addressing politicians, she emphasized that art isn't just a non-essential luxury, but something with unimaginable social benefits: it brings people together, and it protects and shelters actors and audience alike. Moreover, art and culture translate into jobs.
Celebration
Several special programs are organized to honour World Theatre Day all around the world. The options are endless, and the promoter of the event, International Theatre Institute (ITI) encourages theatre communities to come up with their own, creative ideas each year. A little background info: ITI was created by UNESCO in 1948 as a platform for international exchange and for engagement in the education of performing arts, as well as for promoting peace and mutual understanding.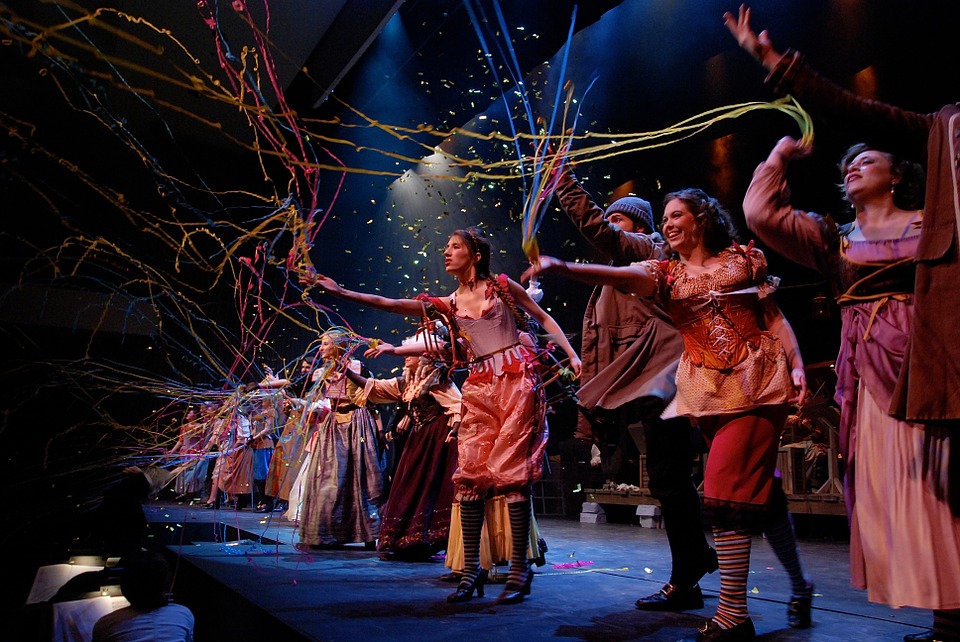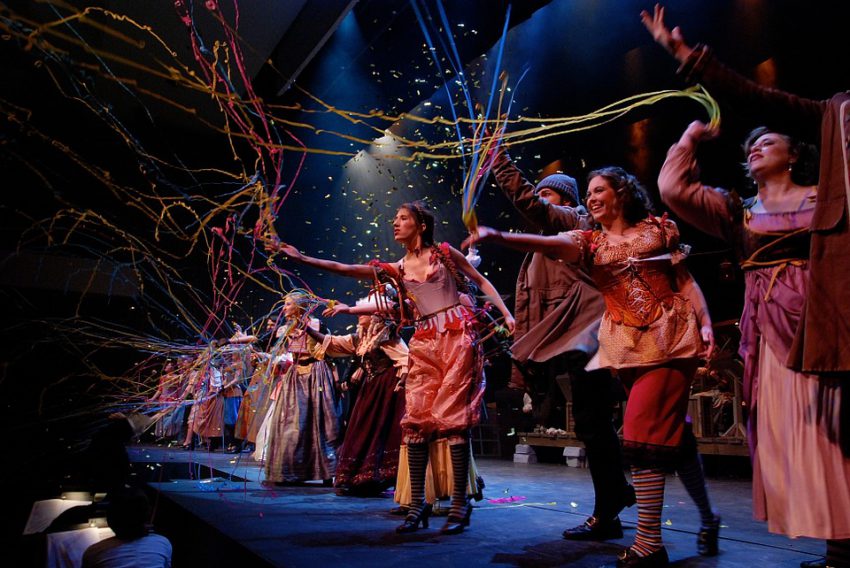 If you are lucky enough, you can score a good spot at theatre award ceremonies, charity performances, fundraising galas or dinners, conferences and round tables, meet stage directors, get free tickets to different plays or dance shows, or participate at theatre festivals and playwright competitions.
Budapest theatres offer a wide-range of programs on 27 March, and you don't want to miss out on anything, right? Tune in and follow your favourites on social media or check their websites regularly!
Three Fun Facts about Theatre
1.Prior to becoming a Pope, John Paul II (Karol Wojtyla) wrote a play: The Jeweller's Shop. It was played at the Westminster Theatre in 1982, and has been made into a full length movie in 1988.
2.London's Palace Theatre has two permanently "booked" seats which are kept unoccupied for theatre ghosts to sit in.
3.William Shakespeare once played Lady Machbeth because of the sudden death of the actor (Hal Berridge) who would originally play that role.