In the Zugló neighbourhood of Budapest there is a place where family recipes and an elegant atmosphere combine together to bring lovers of Italian cuisine an impeccable culinary experience, that will stay with their taste buds (and memory) for a long time.
The menu of Bocanova Restaurant focuses on traditional Italian dishes prepared from original Italian ingredients with the deepest respect for the given meal in peculiar, and the culinary rules of the country in general. With about 30 pizzas to choose from and an equally respectable amount of pasta dishes and risotto specialties (from cannelloni with ricotta to risotto al nero), you'll definitely spend a great deal of time until you can make a decision. Any way you choose, you won't regret it.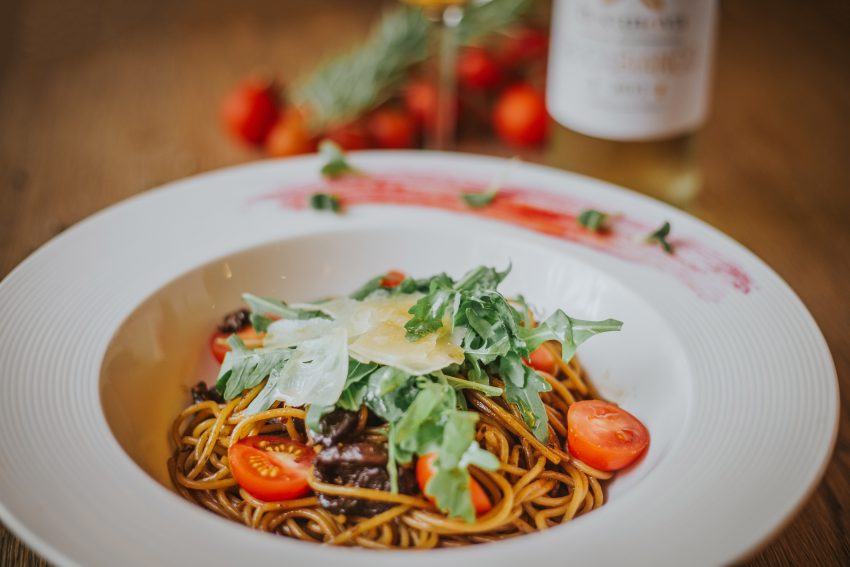 Bocadolce is the restaurant's own confectionery, situated in the same building:
they offer home-made cakes (complete with gluten-free and paleo options, too!), dreamy Italian desserts and various other pastries like the Hungarian pogácsa.
Their protein cakes are so good that you can even find them at gyms!
The team behind the brand also knows the importance of coffee in Italian culture: that's why they came up with their own artisanal blend, named Boca Mokka. It consists of large Colombian, medium sized Guatemalan, and varied in size Brazilian coffee beans, as well as 10% robusta coffee, for extra creaminess and deeper flavors. Buy some for later use and enjoy the flavors of Italy inside your home!
Last but not least, we have to say a few words about the Bocanova's latest endeavour, the Bocanova Beach. Located just outside Budapest on the shore of Lupa Lake, in the summertime it looks as if a piece of the Italian seaside was moved to Hungary. A sandy beach, palm trees, colorul cocktails, pizza galore, a wakeboard course and fantastic parties await you during the sunny season just a fifteen-minute drive from Budapest's city center.
1142 Budapest, Kassai tér 14.
Tel.: (06 1) 220 0 210
Mobil.: (06 70) 410 44 33