Probably it isn't Hungary what comes to your mind about ski resorts, but fulfilling your passion for winter sports is actually possible here. Instead of a costly trip abroad, choose from the variety of our ski and sledge tracks and test the Hungarian slopes! Here is our TOP 5 list to help!
Before we get down to business, it is important to highlight the fact that Hungary is not an Alpine country (no surprise) and we aren't aiming at being the acropolis of skiers. Though, our geographical givens make it possible to provide the perfect conditions for the introduction and popularization of winter sports. So, if you consider bringing your ski or snowboard equipment, know that you don't have to go too far to have some ski fun. You have never tried skiing before? Get inspired by the approaching Olympic Winter Games (from 9 February to 25 February) and start your exciting journey here in Hungary, by learning the basics! We encourage you to try our slopes with the best options listed below.
#1 Kékestető Hilltop Ski Center (Northern Hungary – Mátra Mountains)
Would you like to whoosh down the oldest and longest Hungarian slopes? Visit Kékestető Hilltop Ski Center! Kékestető is the highest peak of Hungary (1014 m) and it is considered the cradle of skiing; its longest slope is 1,8 km. The conditions of the tracks are perfect for beginners and families are also welcomed. How do you get to the hilltop? By the ski bus! Let's not overlook the fact that the view from Kékestető tracks is simply spectacular, mountains are populated by pinewood trees which make the scene quite picturesque.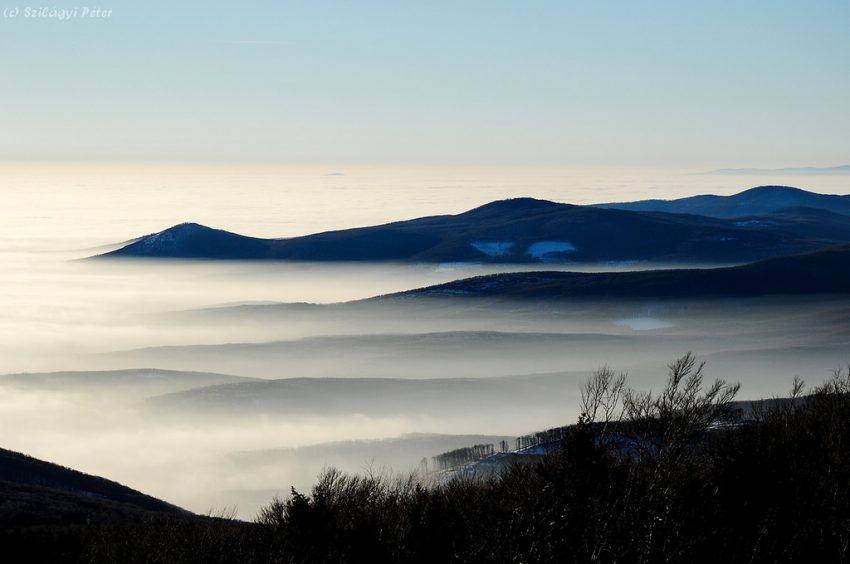 #2 Eplény Intersport Arena (Western Hungary – Bakony Hills)
The most popular skiing arena in the country is in Eplény, north from Lake Balaton, which is the biggest in the country with its 7,2 km of ski tracks. Thanks to its proper ski school and professional instructors, it is the perfect place for learning the basics, but at the same time it is exciting enough for experienced skiers too. The tracks are illuminated in the evenings, so you can also experience night skiing, which is truly magical. Further developments are in progress, and with its already significant technical equipment, Eplény ski arena is definitely worth a try.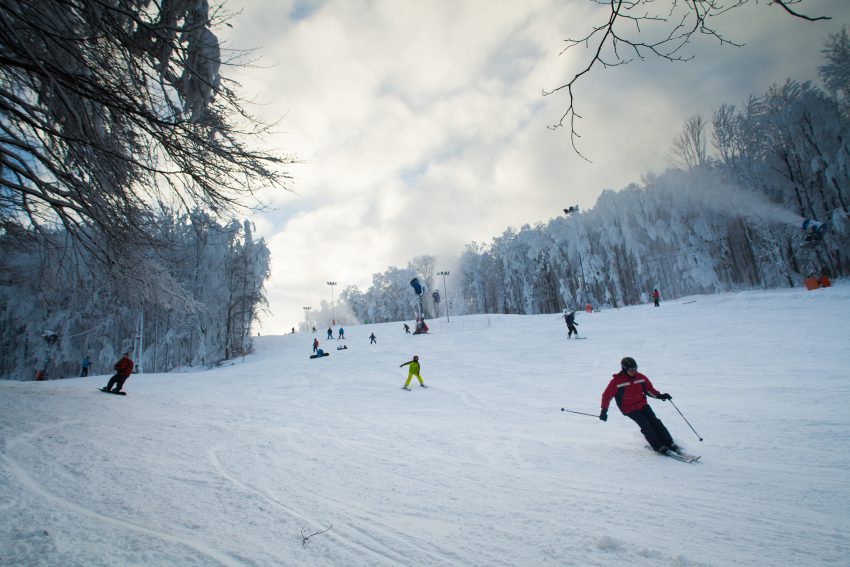 #3 Mátraszentistván (Northern Hungary – Mátra Mountains)
Mátraszentistván Ski Park is often mentioned as 'a tiny Austria in the Mátra' because of its authentic skiing atmosphere. Among its most attractive qualities, it is known for having the most modern ski lifts in the country, offering night skiing facilities and festivals in the evenings, and their FIS classified slalom tracks, which are suitable for international competitions. At the same time, it is the mecca for beginners, who can use the snow tube and perfect their knowledge at the park's ski school.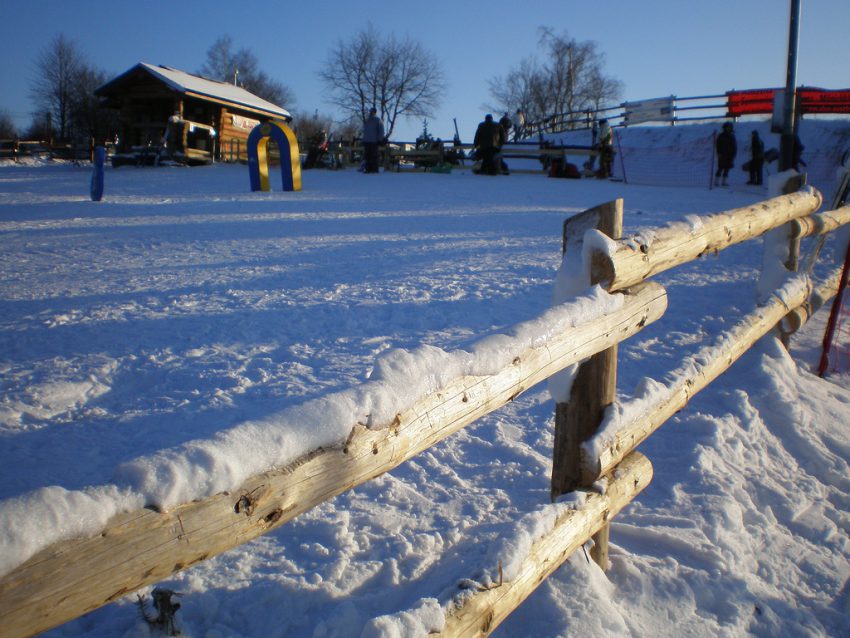 #4 Nagyvillám Ski Course Visegrád (Northern Hungary – Visegrád Mountains)
Only 32 kms away from Budapest, Visegrád is a nice ski track with 8 ski lifts and a ski school. Their (bunny) slopes are mostly for beginners, but thanks to the proper conditions even advanced skiers enjoy whooshing down the slopes. Having snow tubes and sledge tracks is a great advantage for non-skiers, as well as its affordable prices and the significant discounts which are available in the evenings and on weekdays. Pick this ski track to enjoy the gorgeous view of river Danube while sliding down!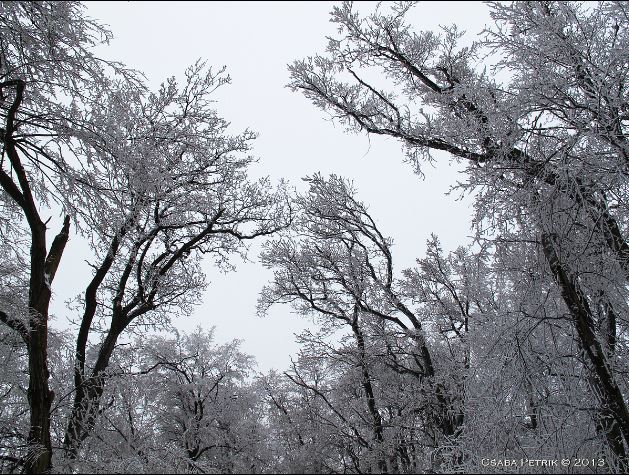 #5 Dobogókő Ski Center (Northern Hungary – Visegrád Mountains)
Dobogókő is actually the closest ski track to Budapest; it is only 26 kms away from the capital city. The slopes are 860 and 1260 metres long, and what is great, this ski park isn't among the most crowded ones. Peaceful experience is awaiting beginner skiers here, with several developments planned for the future.