There are as many ways of celebrating the arrival of the New Year as there are countries: in Hungary, we salute the anthem at midnight, then pop open a champagne, and gorge ourselves on lentil stew and frankfurters, in hopes of attracting long-deserved financial wealth.
Jazz New Year's Eve Party @ Budapest Jazz Club
End the year in the classies fashion imagineable, at the festive New Year's Eve gala event of Budapest Jazz Club! The night will be hosted by Roland Kaszányi, a talented showman and an even better illusionist, who will charm and enchant everyone in the audience with his impeccable humour and spectacular magic tricks. Performing on 31 December will be the duo of Micheller Myrtill and Tibor Pintér, Cuban-Hungarian band Elsa Valle y sus Hermanos, and the Balázs-Balázs-Kiss-Lakatos Quartet. From half-past-midnight till dawn DJ FunkFred will spin his discs in the bistro area, playing jazz-funk evergreens like James Brown and Earth Wind and Fire. The night will be completed by delicious canapés, tapas and soups, served between 9 PM and 11 PM, and the inevitable stuffed cabbage at midnight.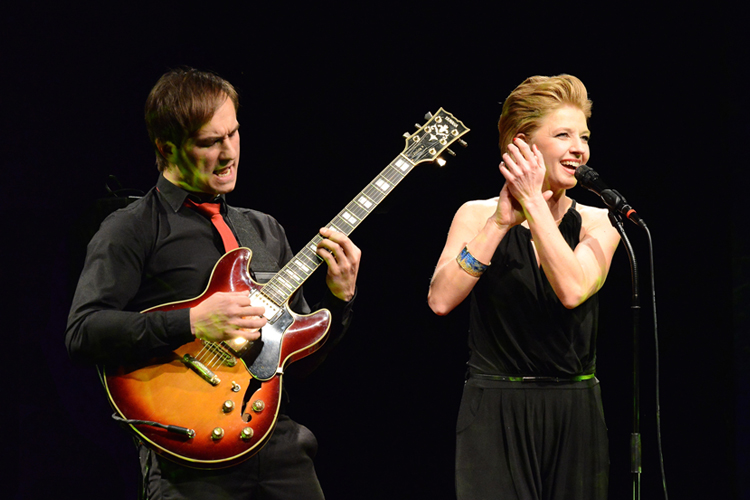 1136 Budapest, Hollán Ernő u. 7.
New Year's Eve @ SPOON
Welcome the New Year aboard Spoon the Boat on 31 December and enjoy yourself at one of the three halls, offering three different atmospheres! The four-course special dinner of Chef Róbert Szűcs will be accompanied by the whites and reds of the Villány wine region, while at midnight, the New Year's Eve roasted pig will be rolled out onto the buffet tables. The dinner package costs 49,990 HUF and also includes unlimited consumption at the open bar. The festive mood is ensured by the Cocco Bello party band, the gypsy orchestra of Róbert Báder, and DJ Frank's karaoke party. Reserve your table now and celebrate the New Year surrounded by an unmatched panorama, rocking on the waves of the Danube.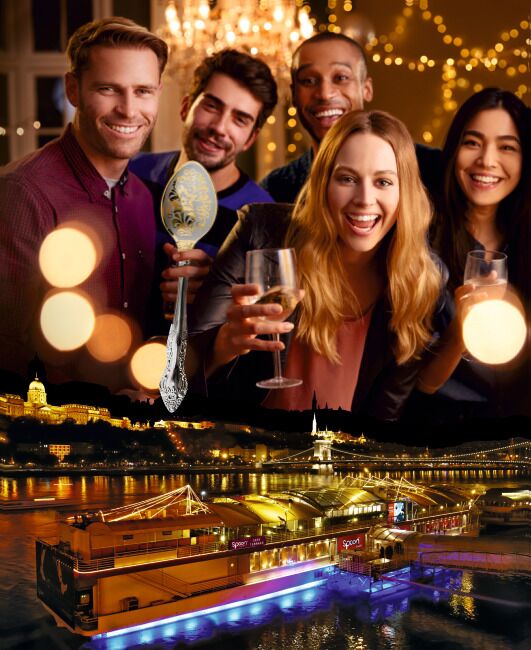 1052 Budapest, Vigadó tér 3. kikötő
Festive Feast @ Trófea Grill Restaurants
Found on three locations (Király utca, Margit híd, Visegrádi utca), Trófea Grill Restaurants are the city's most popular all-you-can-eat venues, offering authentic Hungarian dishes as well as international favourites, in addition to more than 20 kind of marinated meats, fish and veggies. Each of them seating more than 150 people, and featuring a private room accomodating 50 at the Király utca and Margit híd locations, they're the perfect places for hosting a company Christmas party or an end-of-year event, but a special occasion is really not required to enjoy the flavors and the festive atmosphere of the three Trófea Grill Restaurants.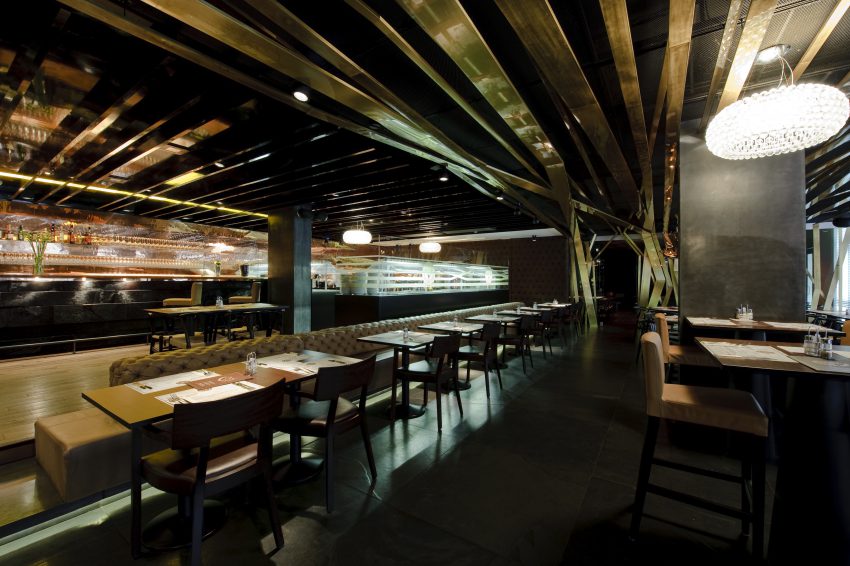 1061 Budapest, Király u. 30-32. 
1027 Budapest, Margit körút 2.
1132 Budapest, Visegrádi u. 50/a
End-of-the-Year Film Music Concert by Zuglói Philharmonic Orchestra
Magic and adventure – these are the keywords of Zuglói Philharmonic Szent István Király Symphony Orchestra's film music concert that is taking place in Budapest Kongresszusi Központ on 29 December, at 7 PM. With conductor Gábor Horváth leading the orchestra, the most well-known soundtracks will be heard inbetween Christmas and New Year's Eve. As a matter of fact, composer John Williams' tunes will surely sound familiar to all, as he wrote music for two iconic films: the Star Wars and the Harry Potter series.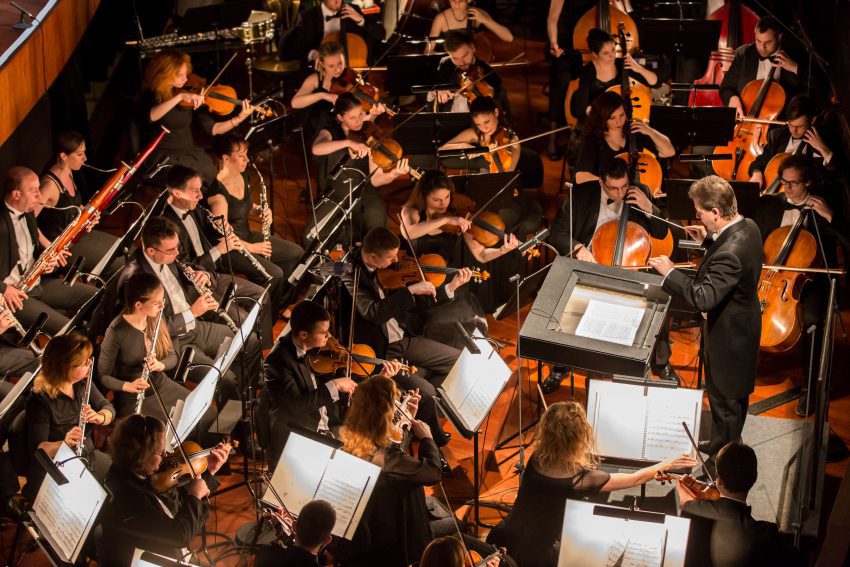 1123 Budapest, Jagelló út 1-3.
Exclusive Celebrations @ Corinthia Hotel Budapest
Are you looking for something luxurious yet homey, entertaining and versatile? Corinthia Hotel Budapest is the place to go! The hotel offers for the last hours of the year a festive menu with delicious meals and drinks from early afternoon till dawn, with a fantastic New Year's Eve show and an awesome trip around the world with Phileas Fogg. It won't be hard to find something you like among all the versatile programs, but at Corinthia Hotel Budapest, they have a backup plan too. Try the luxurious Royal Spa's quality services, without leaving the walls of the hotel, or have a drink at LeBar, where special, alcoholic and non-alcoholic cocktails are awaiting you on the menu.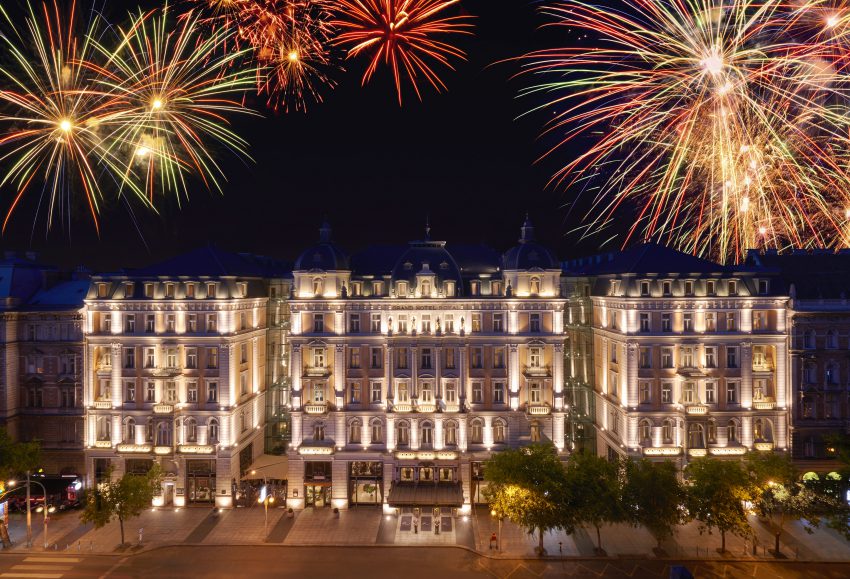 1073 Budapest, Erzsébet krt. 43-49.